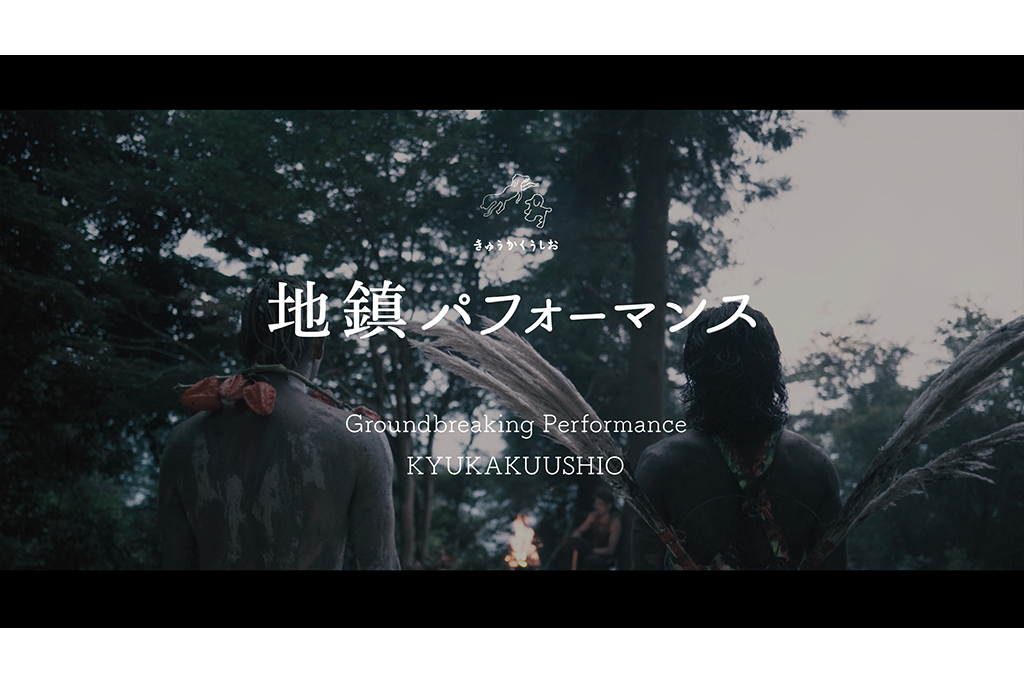 映像
演劇・ダンス
Kyuukakuushio's "ground-breaking performance" video is available for free!!
"Kyukakuushio" was established by Tomohiko Tsujimoto and Mirai Moriyama in 2010 and has been presenting stage works. This summer, 10 people, including the staff members, who were involved in the creation of the production, did everything from cultivating the forest to building the stage by themselves, and creating a video of the performance as a series of creations.
As a result, the video of the impromptu one-shot "Jichin Performance", which was performed privately in the early morning of Saturday, August 15th, will be uploaded to YouTube from 19:30 on Friday, September 18th. will be published free of charge.
Also, on the "Yamah Chronicle" page on the Kyukakuushio official website, the production process leading up to the performance is open to the public.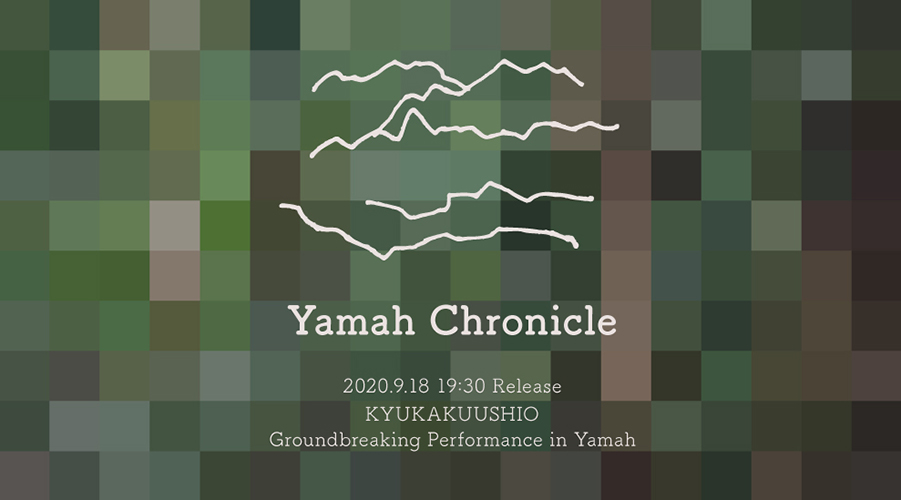 can not meet. Cannot move. No place to gather. Now that the commonplace of the past is no longer valid, by showing the days of searching for "methods for people to meet" and "places to meet" and regaining space and distance, we hope to give viewers a sense of "the future." We will start building a new relationship between the stage and the audience by questioning the way individuals of the times should be and how they relate to people.
``Searching for a place'' and ``Launching a space'' for the performing arts of COVID-19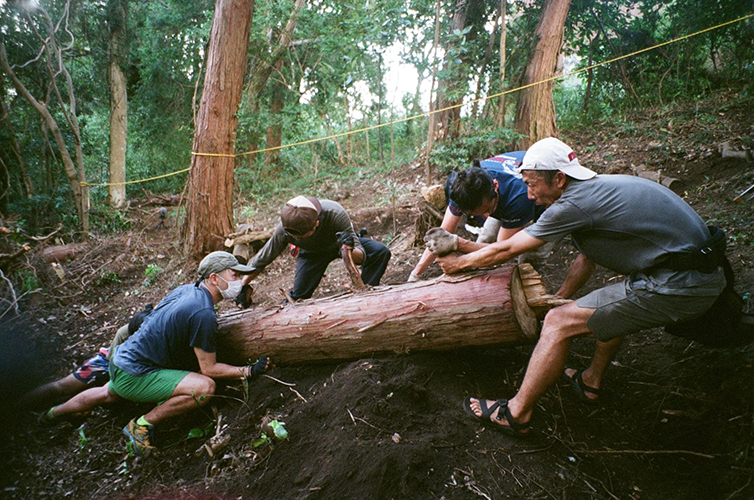 YouTube live distribution "KYUKAKUUSHIO AIR" (April-May 2020) where everything from meetings to performances was done online. Immediately after that, while discussions continued for this summer's creation, due to the spread of the new coronavirus infection, the planned "residence production in the countryside" was postponed, and the stage director Takashi Kawachi purchased a private property in Minamiboso. gathered at In this area, the members felled trees, leveled the ground, and even built a stage with their own hands.
Improvisational work creation in uncertain times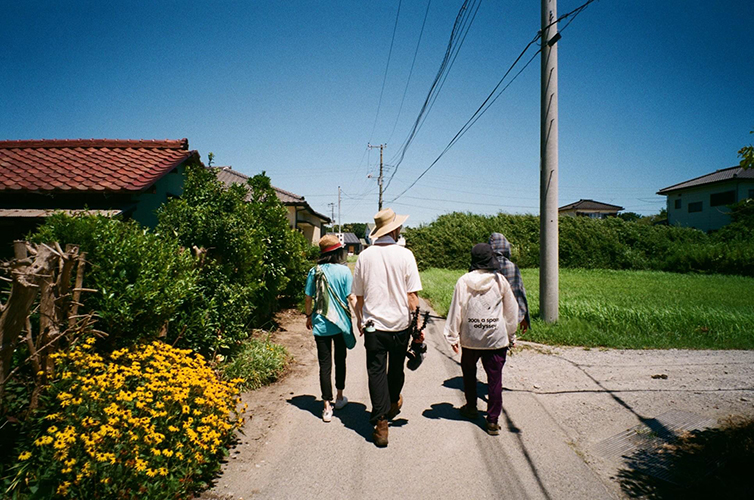 In parallel with the construction of the stage, each member conducts field research of the surrounding area such as temples and shrines and ancient tombs, and creates costumes and props using local things. Inspired by a text by Tomohiko Tsujimoto, we are planning to visualize the relationship between humans and creatures that live in the mountains. In this video work, sound director Raku Nakahara was in charge of the direction, and video director Satoshi Matsuzawa was in charge of the dramatization.
Message for the release of the video (Dancer Mirai Moriyama)
Some say that the old fashioned word "sustainable" boils down to "a stagnant civilization." Some say art that has failed to hit the box office must return to 'amateurism'. An economy that has stopped growing has a growth rate of 0%, but that may mean a cycle. While imagining such a world that will come someday, not just now, Kyukakuushio respects nature, enjoys its blessings, and shares it with Kyukakuushio. Clearing forests, burning trees to make lights, turning seawater into salt to purify the place, and there are cucumbers. "Sustainable" and "amateurism" Kyuukakuushio's expression will only quietly return to the earth before long. And I'm not ready to say that far yet, so please let me share if you don't mind.
— Mirai Moriyama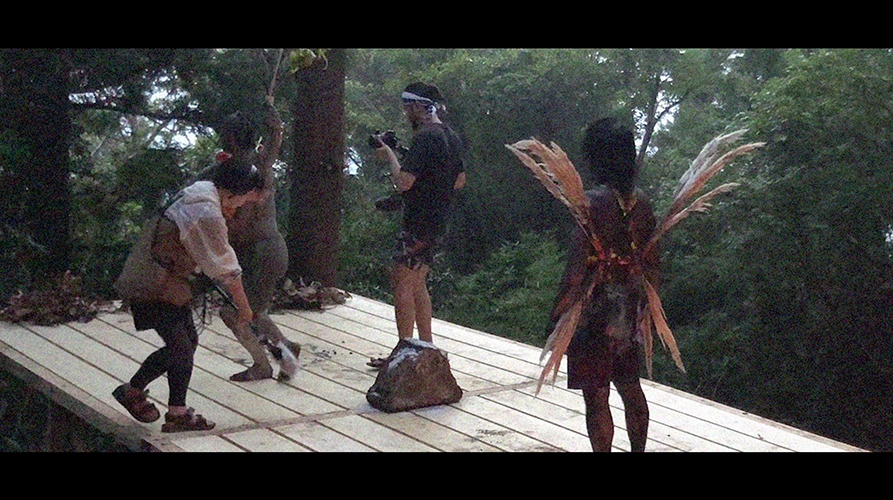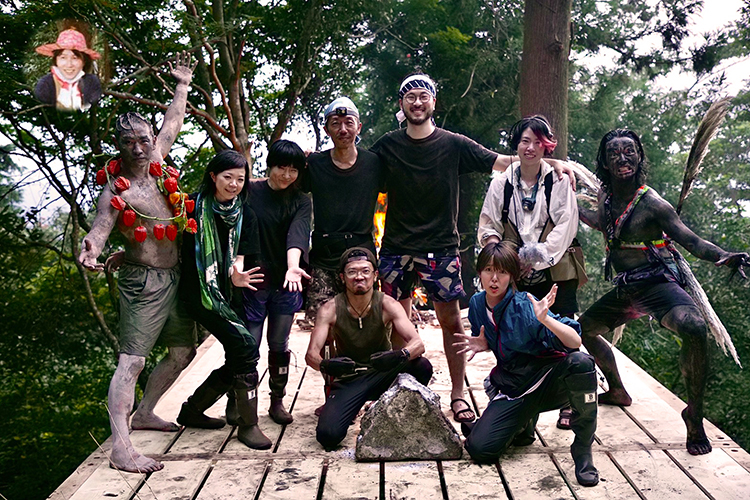 Released a video of a private performance by Kyuukakuushio, both the creator and the audience, on a stage that he himself reclaimed and built.
Ushio
Video work "Jichin Performance"
[Publication date and time] September 18, 2020 (Friday) 19:30 (free public / public end date undecided)
[Publication location] YouTube Kyukakuushio official channel
[URL] https://www.youtube.com/channel/UClvlsp_hUQo_lc5OJgOPZ-g
[Appearance/Planning/Production/Audience] Ushio Kyuukaku
《Kyukakuushio》
Raku Nakahara (Recorder/Director) Tomohiko Tsujimoto (Dancer/Draft) Satoshi Matsuzawa (Editor of Photography/Adaptation)
Junko Yano (advertising art/verification) Honoka Ishibashi (Hono-chan/photo)
Takashi Kawachi (Stage Director/Construction) Yasuyuki Yoshieda (Lighting/Civil Engineering) Mirai Moriyama (Dancer/Reclamation)
Koko Fujitani (costume/newcomer) Kaoru Muramatsu (production/childcare)