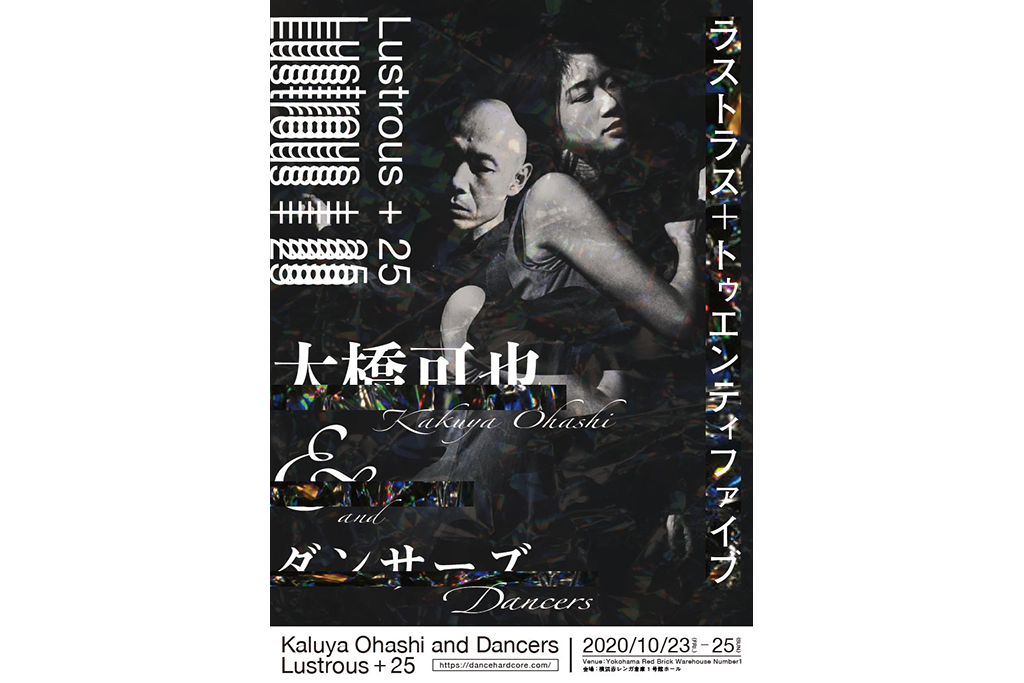 Theater / dance
2020.10.05
Kaya Ohashi & Dancers will perform two works with comic works as a motif!
YOKOHAMA RED BRICK WAREHOUSE Holding period: 2020.10.23 ~ 2020.10.25
「Kaya Ohashi & Dancers Lustrous + 25 Lustrous + Twenty Five」
(Please note that this page was created using Google's automatic translation service and understand that because of this, its translation may not necessarily be accurate.)
Two works, "Lustrous" and "25", created by Haruko Ichikawa's comic works by Kaya Ohashi & Dancers, who are the forefront of Japanese contemporary dance, will be performed.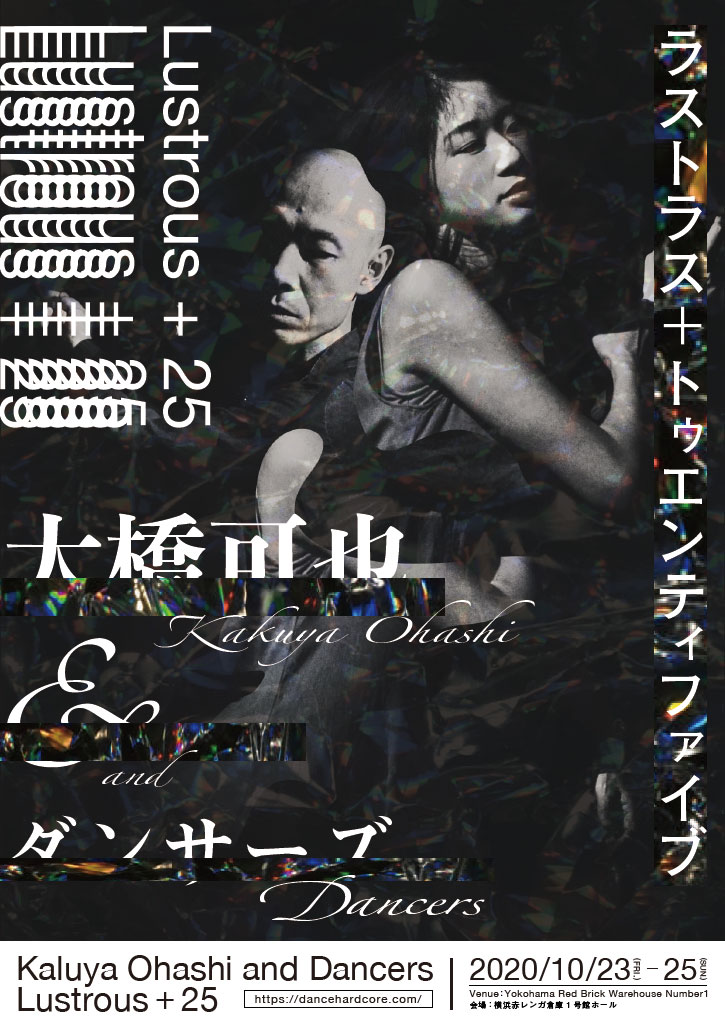 Kaya Ohashi & Dancers
Lustrous + 25
Lastras + Twenty Five
[Date and time] October 23rd (Friday) to 25th (Sunday)
10/23 (Friday) 15: 00- "25" / 19: 30- "Lustrous"
10/24 (Sat) 15: 00- "25" / 19: 30- "Lustrous"
10/25 (Sun) 15: 00- "25"
* Each session opens 30 minutes before the start of the performance.
* Please note that the works to be performed will differ depending on the start date and time.
* Performance time "25" about 150 minutes / "Lustrous" about 70 minutes.
[Venue] Yokohama Red Brick Warehouse Number 1 3F Hall
[Choreographer / Composition / Director] Kaya Ohashi
[Cast]
■ "25": Yu Goto, Yaeko Yokoyama, Yuka Takahashi, Kenji Hirato, Hanako Atake, Nozomi Matsuo, Satomi Okuma, Haruka Tabana, Kotomi Imai, Kaya Ohashi
■ "Lustrous": Kaya Ohashi, Yu Goto
[Price] (All seats are free) General ¥ 4,000, Artist ¥ 3,000, Double ticket ¥ 5,000, Supporter ¥ 10,000
* If you would like to support the activities of Kaya Ohashi & Dancers, please choose a supporter ticket.
* Artist tickets are discount tickets for artists or those who want to become artists.
* Two performances can be viewed with the two-time ticket and the supporter ticket.
[Ticket sales] Ohashi possibleYou can apply on the Ya & Dancers website.
[Organizer] Kaya Ohashi & Dancers
[Co-sponsored] Yokohama Red Brick Warehouse Number 1 (Yokohama Arts Foundation)
[Inquiry] https://dancehardcore.com
[Email] office@dancehardcore.com
The Yokohama Red Brick Warehouse was built in the Meiji and Taisho eras as a model warehouse for the country. On the shopping floor where small shops are lined up, leaving the impression of the warehouse at that time, there is a wide variety of shops such as various brands from Yokohama, Yokohama souvenirs, shops full of individuality unique to Yokohama Red Brick Warehouse. ..
As for cafes and restaurants, there are shops that can be used in a variety of situations, from casual food courts to shops with a mood that takes advantage of the excellent location.
Various seasonal events are held in the event plaza, and in the hall and space of Building No. 1, the art and culture unique to Yokohama are created and transmitted through performances such as dance, theater and concerts, and various exhibitions.
Address

1-1 Shinko, Naka-ku, Yokohama-shi, Kanagawa

TEL

[Building No. 1 (Hall Space)] 045-211-1515 / [Building No. 2] 045-227-2002

Business Hour

[Building 1] 10: 00-19: 00 * Hall space varies depending on the event / [Building 2] 11: 00-20: 00 * Cafes and restaurants vary depending on the store
Map