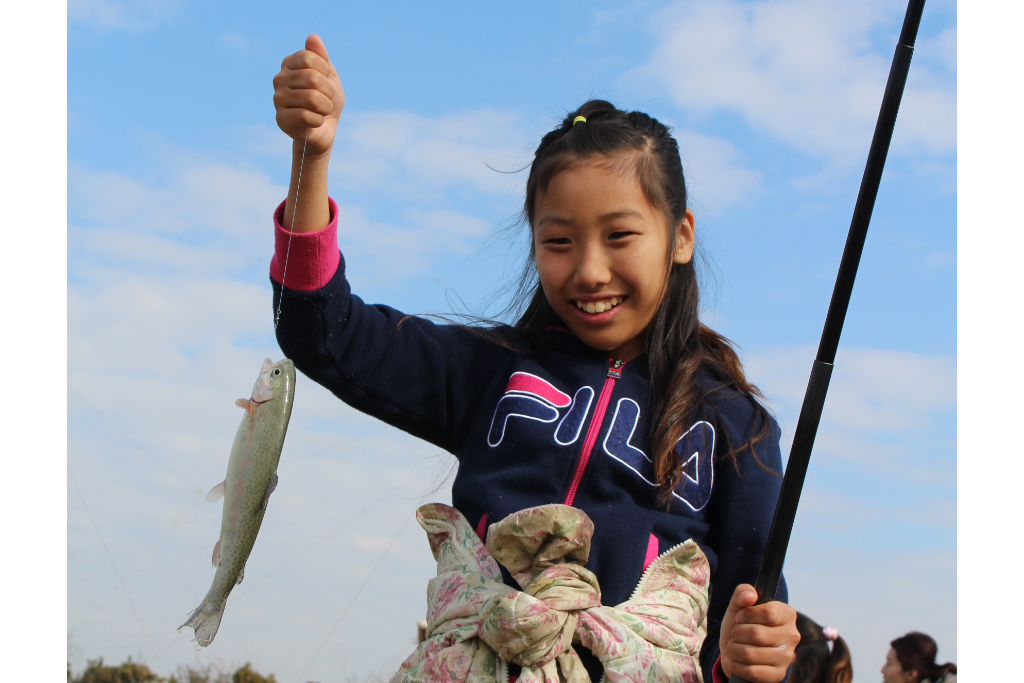 Winter only! Enjoy rainbow trout fishing and BBQ!
Nagai Uminote Park Soleil Hill Holding period: 2020.11.14 ~ 2021.04.15
「Rainbow trout fishing」
(Please note that this page was created using Google's automatic translation service and understand that because of this, its translation may not necessarily be accurate.)
(TOP image) Image
Jabjabu Pond turns into a fishing pond! We will hold a winter-only "rainbow trout fishing".
Please enjoy the caught rainbow trout at the "take-out" or "empty barbecue special venue".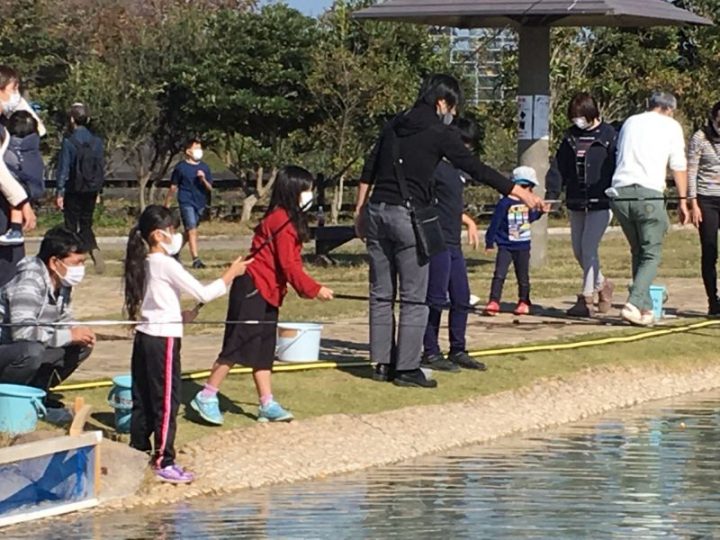 * The image is an image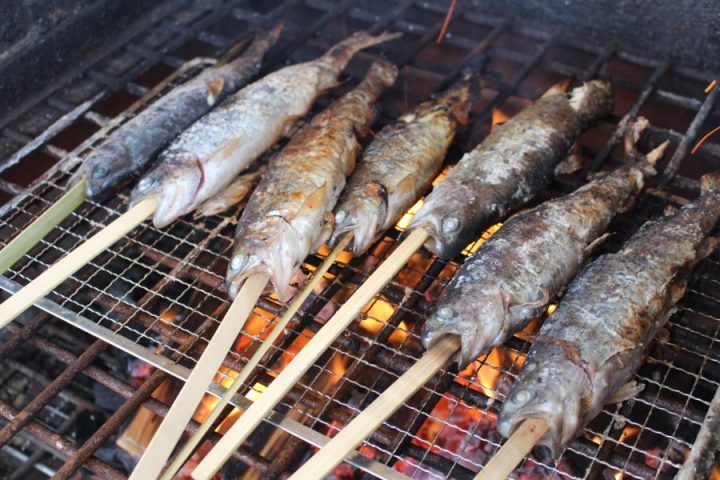 * The image is an image
Rainbow trout fishing
[Date and time] Now being held-early April 2021 Saturdays, Sundays, and holidays and December 29 (Tuesday) -December 31 (Thursday) 10: 00-16: 00
* The holding period may change depending on the climate.
[Reception place] Nagai Uminote Park Soleil Hill Jabjab Pond (rainbow trout fishing venue)
[Fee] ¥ 640 / Rod rental (1), food, 1 rainbow trout (playset coupons available)
* ¥ 320 for each additional rainbow trout
[Inquiries] 046-857-2500 (Nagai Uminote Park Soleil Hill)
* We will be open in rainy weather, but thunderstorms will be cancelled.
* Cannot be released. Please take the caught rainbow trout home or eat it empty-handed at the special venue in front of the BBQ.
[Rainbow trout grilled]
[Holding period] Same as the rainbow trout fishing business period 10: 30-15:00
[Place] Nagai Uminote Park Soleil Hill Hands-free BBQ front special venue
[Fee] ¥ 320/3 for every 3 animals (playset coupons available)
* It may be canceled due to bad weather.
"Soleil Hill" near Arasaki on the Miura Peninsula is about 15 minutes away from Misakiguchi Station on the Keihin Kyuko Line bound for "Soleil Hill" by Keikyu Bus. The park, which is rich in nature, is the size of 5.2 Tokyo Domes. On the vast grounds, there is a "jabujabu pond" that is very popular with children with a depth of 5 to 30 cm, a "contact animal village" where you can interact with capybaras, kangaroos, sheep, goats, rabbits, etc. , There are many playgrounds such as "Shiba Sori Slope". There is no admission fee, and the system pays for each spot, so you can just take a walk in the park.
Address

4-chome Nagai, Yokosuka City, Kanagawa Prefecture

TEL

046-857-2500

Business Hour

[March-November] 9: 00-18: 00, [December-February] 9: 30-17: 00
Map