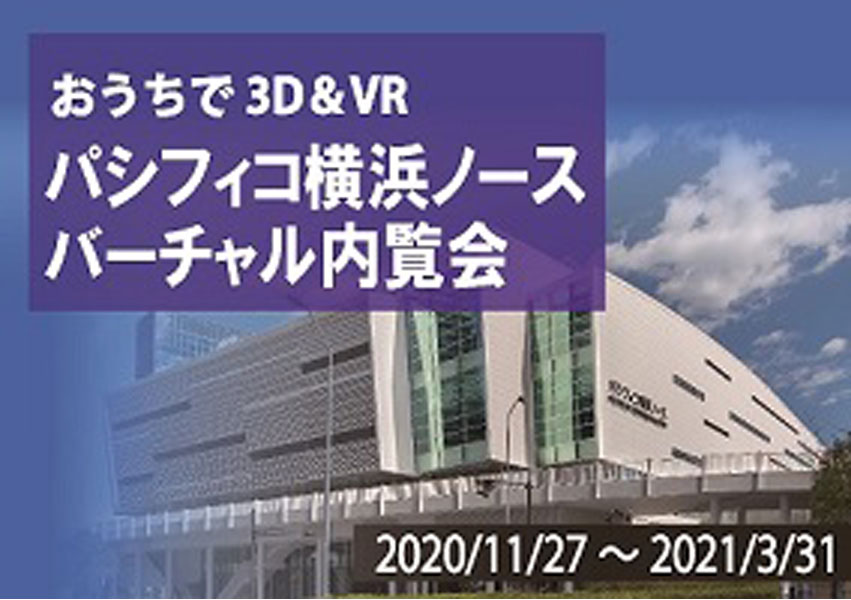 映像
"3D & VR Pacifico Yokohama North Virtual Preview at Home" Realizes an immersive video experience with the latest high-definition VR technology
Pacifico Yokohama is a multi-purpose hall of approximately 6,300 square meters, which is the largest in Japan.
As a new MICE facility consisting of 42 large, medium and small conference rooms,
As if you were actually walking through the interior of "Pacifico Yokohama North" which opened on April 24, 2020,
"3D & VR Pacifico Yokohama North Virtual Preview at Home" where you can freely see 360 ° is being held!
This project is about the new coronavirus infection (COVID-19) immediately after the opening of "Pacifico Yokohama North".
Due to the spread of infection and the declaration of a state of emergency, etc.,
It is open to the public online with high-definition 5G compatible 3D view & VR images.
With the latest technology, you can get an immersive feeling as if you were visiting the facility.
In addition, the shooting is performed by the VR Innovation Organization (Representative Director Shigeru Yokomatsu),
To facilities that are closed, closed, or have entry restrictions due to the spread of new coronavirus infection
We are making use of volunteer activities.
PACIFICO YOKOHAMA aims to be a facility that is loved by everyone, and where innovation is born.
As a MICE facility that represents Japan and serves as a "place" for people to interact,
While trying to hold a safe event that incorporates the new normal MICE style,
We would like to continue to create economic effects in the region.
3D & VR at home Pacifico Yokohama virtual preview
[Holding period] November 27, 2020 (Friday) to March 31, 2021 (Wednesday)
[Public location] Pacifico Yokohama official website
https://www.pacifico.co.jp