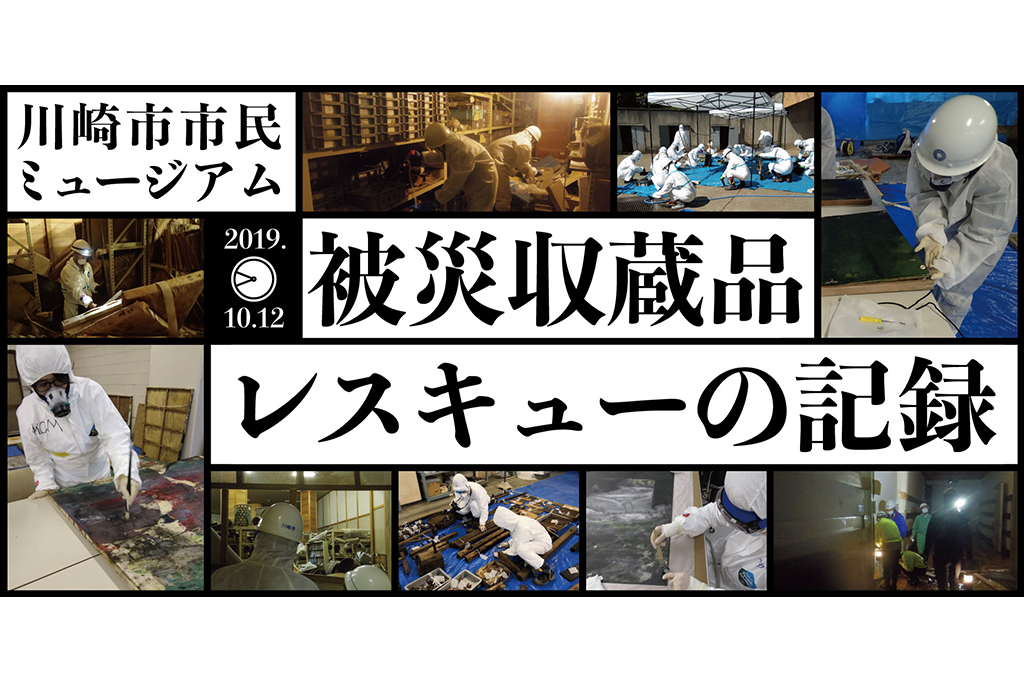 映像
Video documentary for one year after the damage caused by the typhoon in East Japan in the first year of Reiwa
(TOP image) © 2020 Kawasaki City Museum
Kawasaki City Museum has released a video documentary "Kawasaki City Museum Disaster Rescue Video Record-2019.10.12-" that summarizes the activities for one year after the damage caused by the typhoon in East Japan in the first year of Reiwa.
<< About video >>
On October 12, 2019, the Kawasaki City Museum was severely damaged by the Typhoon Hagiwara in the first year of Reiwa. This video is a compilation of activities for one year after the disaster. At the Kawasaki City Museum, which has a huge collection of various fields, what kind of damage was caused by the typhoon and how was the attempt to rescue the damaged collection? We will edit and introduce the videos and images taken by the people concerned.
《Chapter List》
Prologue (0:00)
Chapter 1 Establishment of Kawasaki City Museum (1:40)
Chapter 2 Damage (3:57)
Chapter 3 To the storage (10:56)
Chapter 4 Towards Rescue Activities (13:56)
Chapter 5 Storage Status (17:20)
Chapter 6 Collection Rescue Activities (25:06)
End credit (38:12)
Click the banner below to go to the special page!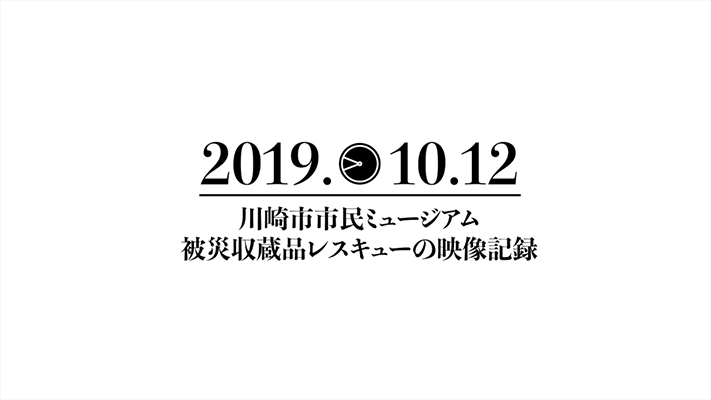 Kawasaki City Museum
"> Video recording of rescue of damaged items ―2019.10.12―
[URL] https://www.kawasaki-museum.jp/rescue/movie/
[Planning / Production] Kawasaki City Museum
[Cooperation] National Institutes for Cultural Heritage
Outline of the event
Place

Kawasaki City Museum

The Kawasaki City Museum is a complex cultural facility of museums and art galleries that opened in November 1988 with the basic theme of "city and humans." We are developing various businesses such as lectures and workshops, including permanent and special exhibitions and regular screenings of videos. Furthermore, we rent out facilities such as gallery spaces and training rooms so that they can be used for cultural activities of the local people.

About the facility Access