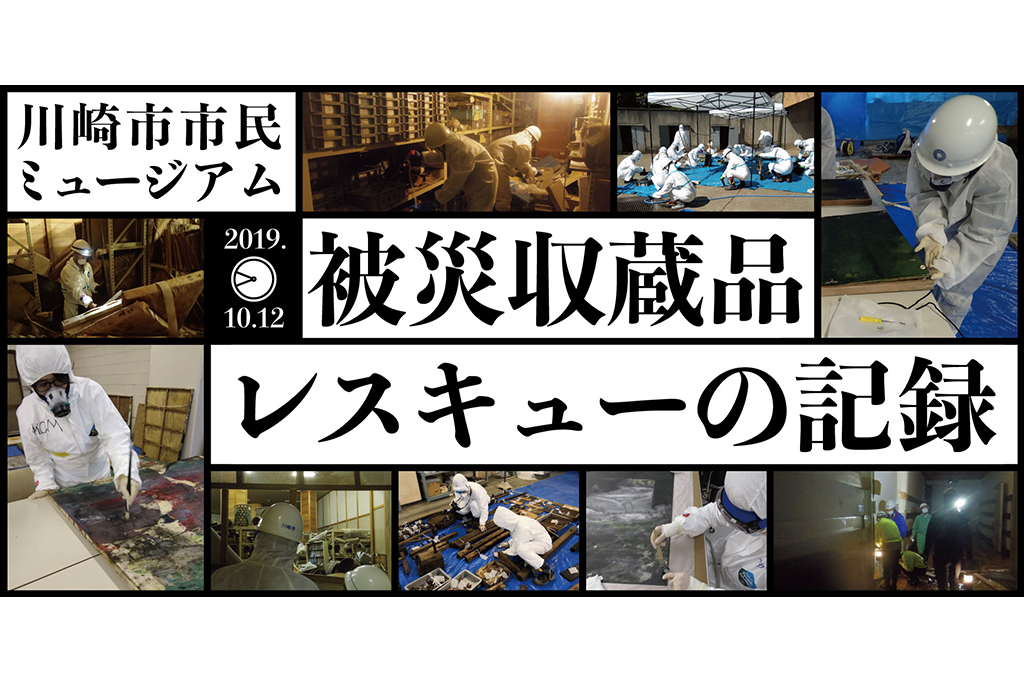 映像
Video documentary one year after the disaster caused by the 2019 East Japan Typhoon
(TOP image) © 2020 Kawasaki City Museum
The Kawasaki City Museum has released a video documentary titled "Kawasaki City Museum: Video Record of Rescue of Damaged Collections -October 12, 2019-", which summarizes activities during the year since the 2019 East Japan Typhoon.
《About video》
On October 12, 2019, the Kawasaki City Museum was severely damaged by the 2019 East Japan Typhoon. This video is a compilation of our activities over the past year since the disaster. What kind of damage did the typhoon bring to the Kawasaki City Museum, which has a huge collection of multidisciplinary items, and how have efforts been made to rescue the damaged collection? We will edit and introduce videos and images taken by those involved.
《Chapter list》
Prologue (0:00)
Chapter 1: The origins of the Kawasaki City Museum (1:40)
Chapter 2 Disaster (3:57)
Chapter 3 To the Storage (10:56)
Chapter 4 For Rescue Activities (13:56)
Chapter 5 Storage status (17:20)
Chapter 6 Collection Rescue Activities (25:06)
End credits (38:12)
Click the banner below to go to the special page!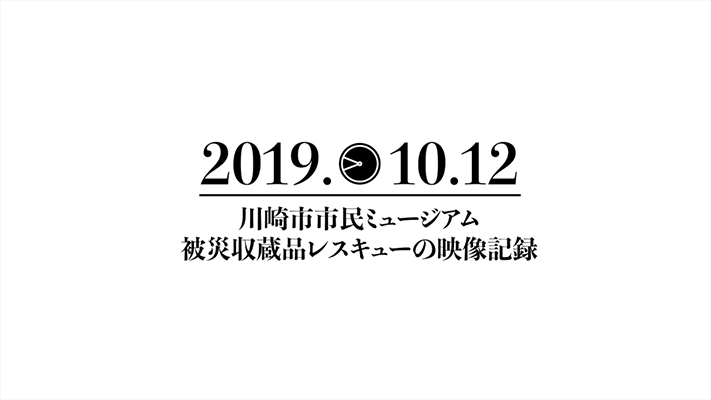 Kawasaki City Museum
Video recording of the rescue of damaged collection items ―2019.10.12―
[URL] https://www.kawasaki-museum.jp/rescue/movie/
[Planning/Production] Kawasaki City Museum
[Cooperation] National Institutes for Cultural Heritage