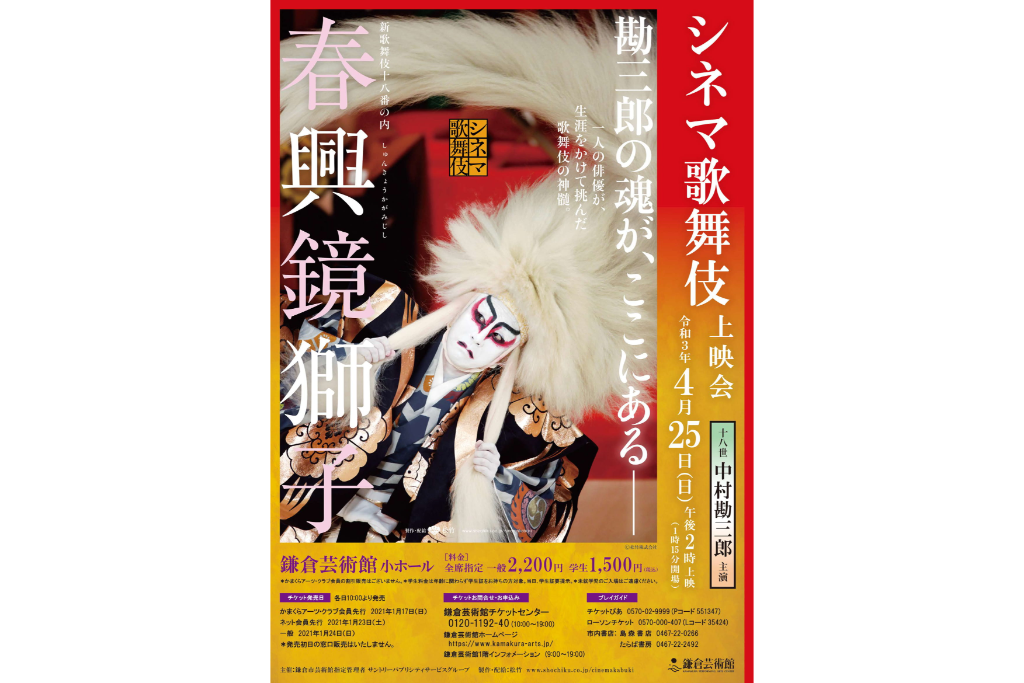 "Cinema Kabuki" where you can enjoy Kabuki on the screen. The 18th Kanzaburo Nakamura, a famous actor who was loved by people for his gorgeous presence and bright personality. "Shunko Kagamijishi" is a performance that Kanzaburo inherited from his grandfather (Onoe Kikugoro VI) through his father (Nakamura Kanzaburo XVII) and trained repeatedly. Kanzaburo's last performance, "Shunko Kagami-jishi," is a masterpiece of lion dance, a masterpiece that truly brings together "mind, technique, and body."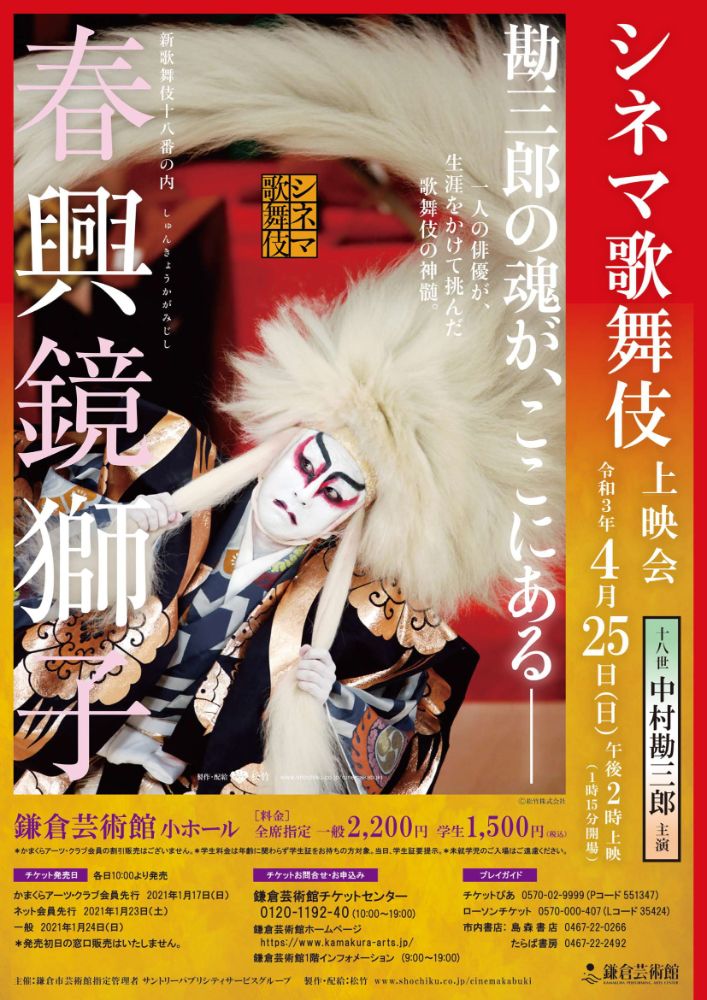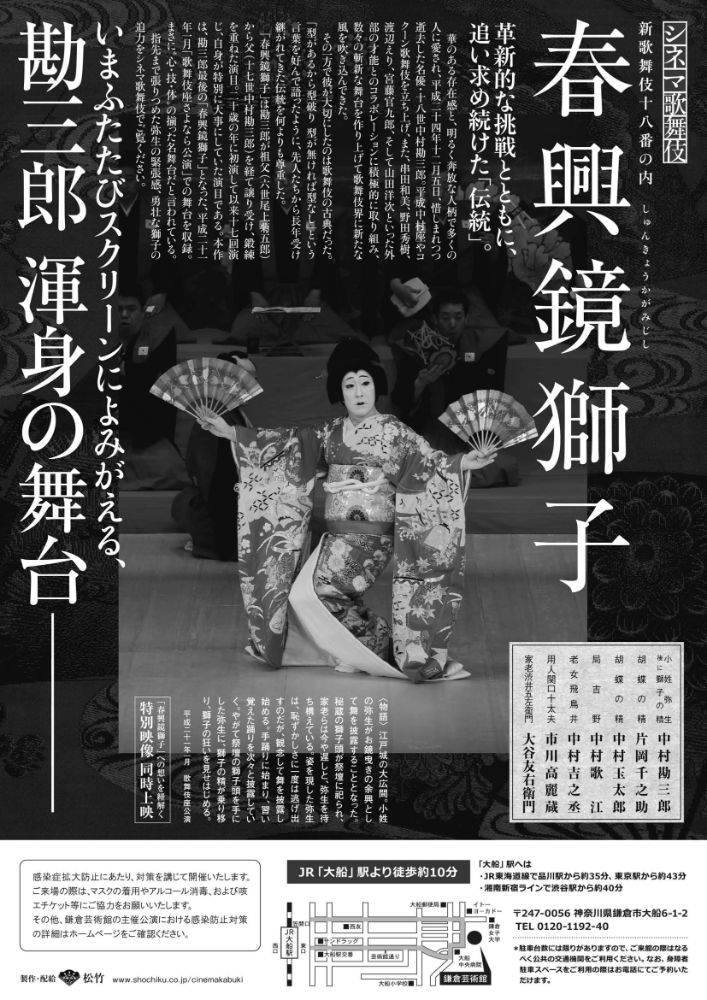 Cinema Kabuki "Shunko Mirror Lion"
[Date and time] April 25 (Sun) 14:00 screening (doors open at 13:15)
[Venue] Kamakura Arts Center Small Hall
[ Screening program]
New Kabuki Juhachiban no Uchi
"Shunko Kagamijishi" (Performed in January 2009/Performed at Kabukiza Theater/Running time about 70 minutes)
18th Kanzaburo Nakamura
Sennosuke Kataoka
Tamataro Nakamura
Utae Nakamura
Yoshinojo Nakamura II
Ichikawa Koraizo
Tomoemon Otani
[Price] All seats reserved ¥2,200 Student ¥1,500
*Student fees are for those who have a student ID regardless of age. Student ID required on the day.
*Please refrain from entering preschool children.
[Ticket sales]
・Kamakura Art Museum website
・Kamakura Art Museum Ticket Center 0120-1192-40 (10:00-19:00)
・Kamakura Art Museum 1F Information (9:00-19:00)
* There is no sales at the window on the first day of sale. (sold only by phone and internet)
・Ticket Pia (P code: 551347)
・Lawson ticket (L code: 35424)
・Local bookstores: Shimamori Bookstore 0467-22-0266 Taraba Bookstore 0467-22-2492
[Inquiries] 0120-1192-40 (Kamakura Art Museum Ticket Center / 10:00-19:00)
[URL] https://www.kamakura-arts.jp/calendar/2021/04/044512.html

[Regarding ticket reservations and infection prevention measures]
*Please check the "Regarding the implementation of the Kamakura Art Museum sponsored project" on the website in advance.
*For this performance, all adjacent seats will be sold.
*Tickets cannot be refunded unless the performance is canceled or postponed.