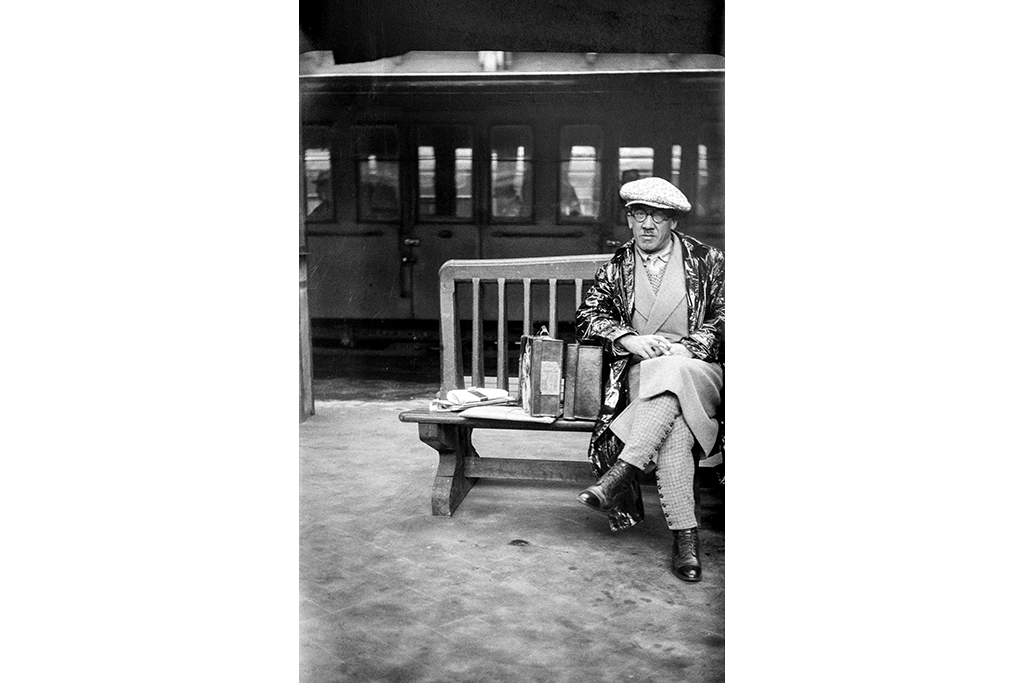 Art / photography
2021.02.04
Exhibition of paintings drawn by Leonard Fujita (Tsuguharu Foujita) while traveling
POLA MUSEUM OF ART Holding period: 2021.04.17 ~ 2021.09.05
Ends in 112 days
「Journey to Fujita Color」
(Please note that this page was created using Google's automatic translation service and understand that because of this, its translation may not necessarily be accurate.)
(TOP image) Madeleine Lekeu << Portrait of Fujita >> 1931 Maison-Atelier Fujita
* Please check the request to the customer before visiting.
Leonard Fujita (Tsuguharu Foujita, 1886-1968), who dreamed of becoming a world-class painter and traveled to France at the age of 26, created the scenery and people of the area, the history and customs of a foreign country by traveling. I asked for inspiration. Fujita, who completed "milky skin" modeled on a woman in Paris in the 1920s and became a darling of the Parisian painter, then traveled to a new composition for expressing motifs and group images, and an expression method with rich colors. Will continue to cultivate.
After a temporary return in 1929, Fujita left Paris for South America, moved from Central America to North America, crossed the Pacific Ocean, and returned to Japan. He continued to move to various parts of Japan, including Tohoku and Okinawa, and to mainland China and Southeast Asia, where Japan had advanced, and until he moved to New York in 1949, his travel destination was Fujita's atelier. In this exhibition, we will focus on Fujita's journey and colors, and introduce the development of Fujita's painting business and the journey of life.
Journey to Fujita Color
[Date and time] April 17th (Sat) -September 5th (Sun) 9: 00-17: 00 (Last admission is 16:30)
[Venue] Pola Museum of Art
[Fee] Adults ¥ 1,800, senior discount (65 years old and over) ¥ 1,600, university / high school students ¥ 1,300, junior high school students and younger free
[Organizer] Pola Museum of Art, Pola Museum of Art, Public Interest Incorporated Foundation
[Inquiry] 0460-84-2111
* The exhibited works may change due to the spread of the new coronavirus infection.
* The official website of the Pola Museum of Art is008080; "> Here .
The Pola Museum of Art was opened in 2002 in Hakone Town, Kanagawa Prefecture, with the concept of "coexistence of nature and art in Hakone." The collection of the Pola Museum of Art has been collected by Tsuneji Suzuki, the second generation of the founder of POLA, for more than 40 years. There are 10,000 points. The building, which takes into consideration the nature and scenery of Hakone, has a height of 8m above ground, and most of the building is placed underground so that it blends into the forest. In addition, the promenade was grand-opened in July 2013 so that you can enjoy the rich nature of Fuji Hakone Izu National Park. In the forest where beech and Himeshara grow in clusters, you can enjoy nature walks along with art works.
The collection of Western paintings centered on Impressionists such as Monet and Renoir is one of the largest in Japan. Although it is located in a tourist spot called Hakone, you can relax and appreciate authentic art works. As one of our commitments, the lighting in the exhibition room is set to "Twilight in Paris in July" so that Impressionist works can be beautifully appreciated. In addition, you can enjoy it without getting tired even if you visit the exhibition or each season, such as renewing the original goods and the course menu of the restaurant according to the theme of each exhibition. In an architectural space full of light, please spend a time touching the rich collection and the works of artists who are active on the front lines in modern times.
Address

1285 Kozukayama, Sengokuhara, Hakone-machi, Ashigarashimo-gun, Kanagawa

TEL

0460-84-2111

Business Hour

[Opening hours] 9:00 to 17:00 (admission is until 16:30), open all year round (temporary closure due to exhibition changes)

Credit Card

Yes (VISA, MASTER, JCB, AMEX, Diners, UnionPay)

Parking Area

Yes

Average Usage

[Admission fee] Adults ¥ 1,800, college / high school students ¥ 1,300, junior high school students and younger: Free * Please check the official website for details such as usage fees.
Map