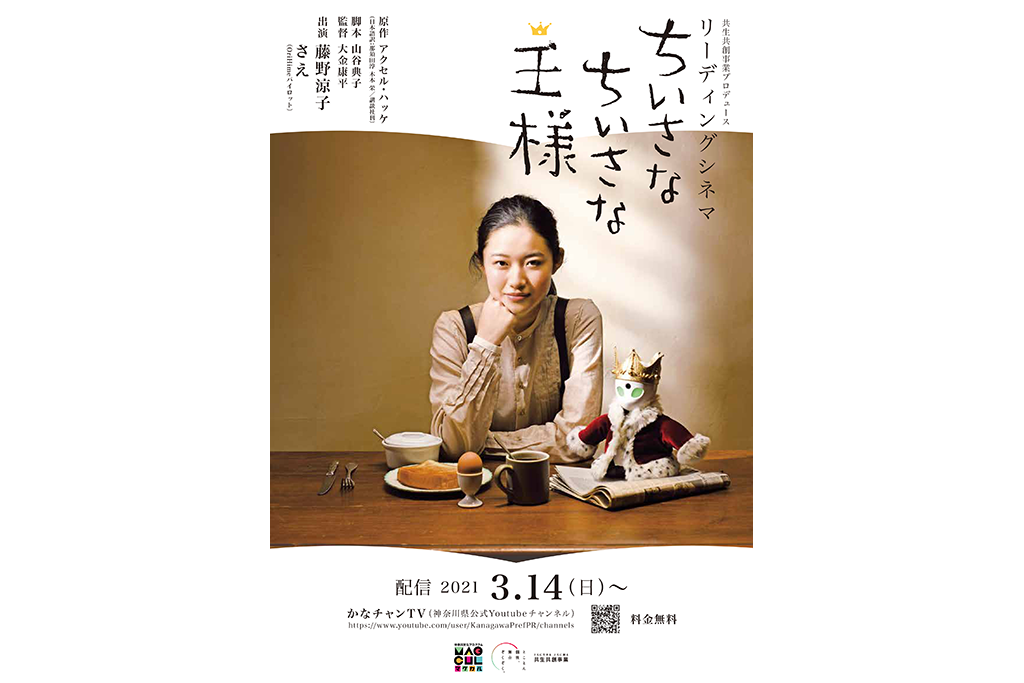 映像
演劇・ダンス
[Free delivery] Actress Ryoko Fujino is leading! Reading x video collaboration
Actor Ryoko Fujino and Sae, the pilot of the avatar robot OriHime, read the story of a small king who casts doubts on the main character, "I". A video work with a style that exceeds conventional wisdom will be born!
take it for granted
Being
really obvious
I wonder if...?
It's been a while since you came to visit my house
A small king the size of your index finger.
Born big in the world of kings,
getting smaller as it grows
It is said that it will eventually disappear.
It seems that childhood is at the end of life.
Unlike ours...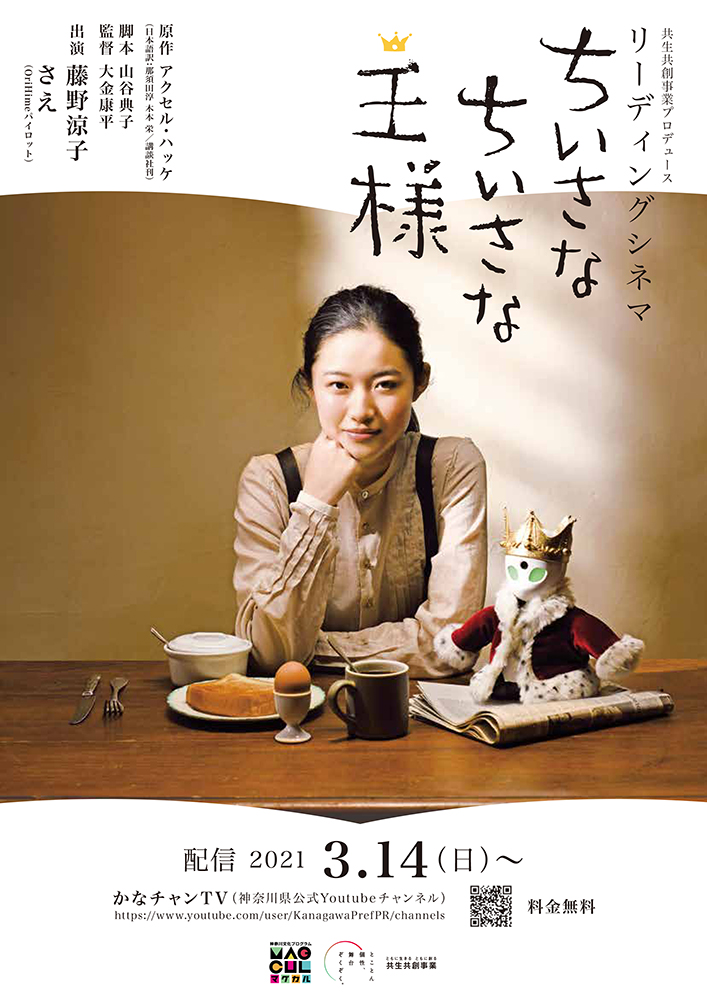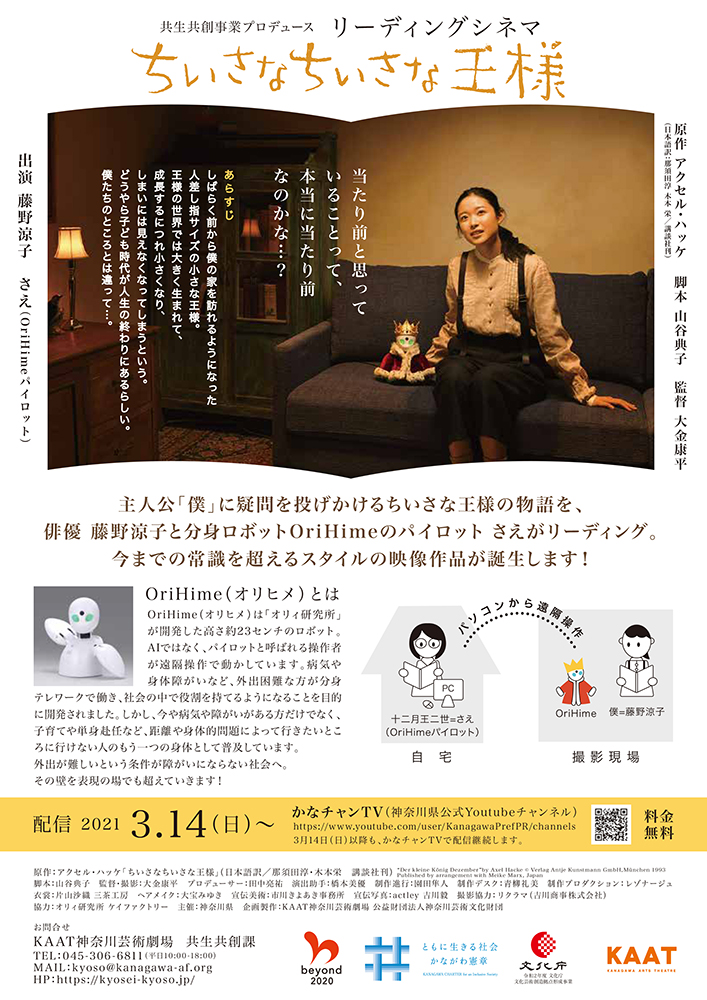 Symbiotic Co-creation Business Produce
reading cinema
little little king
[Delivery date and time] March 14 (Sun) ~
[Distribution location] Kana-chan TV (Kanagawa prefecture official YouTube channel)
*It will continue to be distributed on Kanachan TV after 3/14 (Sun).
[Original story] Axel Hacke "Little Little King" (Japanese translation: Jun Nasuda, Sakae Kimoto/published by Kodansha)
[Screenplay] Noriko Yamatani
[Director/Cinematographer] Kohei Ogane
[Cast] Ryoko Fujino (actor), Sae (OriHime pilot)
[Fee] Free
[Inquiries] 045-306-6811 (KAAT Kanagawa Arts Theater Symbiosis and Co-creation Section / Weekdays 10:00-18:00)
[HP] https://kyosei-kyoso.jp/