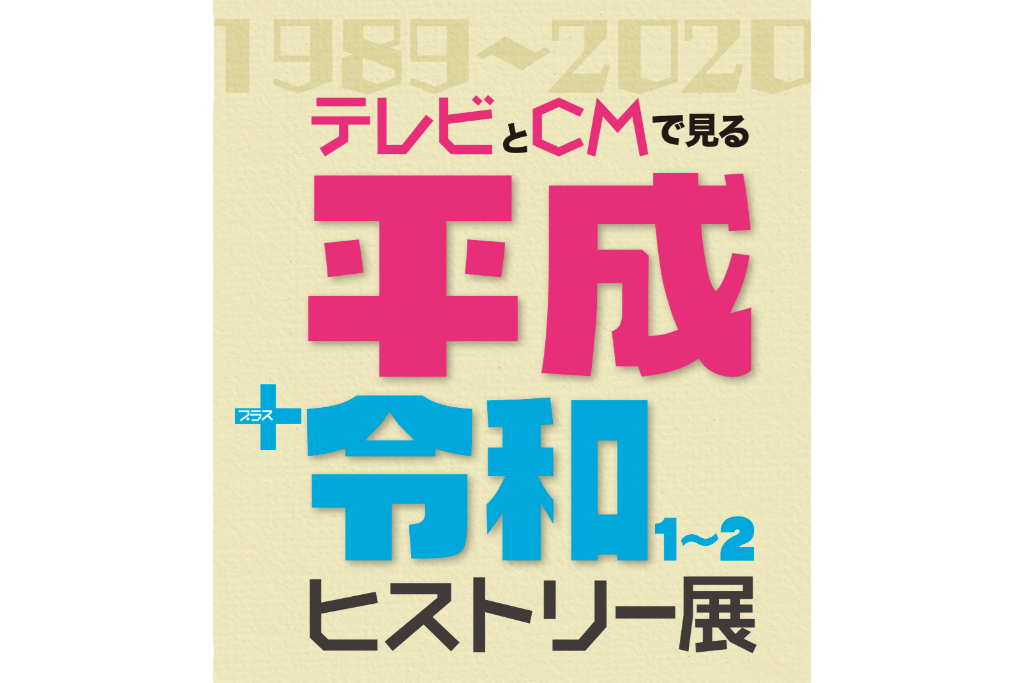 映像
Introducing TV programs and commercials produced in 2018 and 2020
In the summer of last year (2019), the broadcasting library celebrated the beginning of "Reiwa" and held a special exhibition "Heisei History Exhibition on TV and CM", looking back on the 30th year of Heisei through TV programs and commercials. , this spring, we will hold a special exhibition that adds the 1st and 2nd year of Reiwa to the "Heisei History Exhibition".
It is said that "TV is a mirror that reflects the times", but even in "Reiwa", where the unprecedented situation of the spread of the new coronavirus infection occurred, we will not give in to adversity, CM is produced one after another. In this exhibition, we will also introduce those programs and commercials made in Reiwa.
Inside the venue, in the TV corner, the events of each year will be introduced with panels, focusing on the programs that became a hot topic that year. In addition, in the commercial corner, TV commercials selected from the ACC award-winning works released in the broadcasting library will be screened, conveying the atmosphere of the times through images.
special exhibition
"Heisei + (Plus) Reiwa 1-2 History Exhibition on TV and CM"
[Date] February 26 (Fri) - April 11 (Sun) 10:00-17:00 *Closed on Mondays
[Venue] Broadcast Library Exhibition Floor
*It may be postponed or canceled due to the spread of new coronavirus infection.
*Only the viewing floor of the Broadcast Library will be closed from March 15th (Monday) to 24th (Wednesday) due to system updates. The exhibition floor will be open.
[Fee] Admission free
[Organizer] Broadcast Program Center
[Cooperation]
NHK, Nippon TV, TV Asahi, TBS, TV Tokyo, Fuji TV, Mainichi Broadcasting System, Toei, Toei Animation, Nippon Animation, Tokyo News Service, ACC
[Inquiries] 045-222-2828 (Broadcast Library)
[URL] https://www.bpcj.or.jp/event/blog/2021/01/post20210128.html
Infectious disease measures for broadcast libraries
[Request for cooperation in measures against infectious diseases for visitors]
◆When you enter the building, we ask you to measure your temperature and disinfect your hands.
◆We ask that you fill in your contact information on the admission slip.
◆We ask that you wear a mask.
◆When it is crowded, we may limit the number of visitors.
[Efforts to prevent the spread of infectious diseases]
◆Employees and staff use masks, face shields, gloves, etc.
◆ We have installed a splash guard at the reception.
◆Hand sanitizer is installed at the entrance.
◆We regularly ventilate the building.