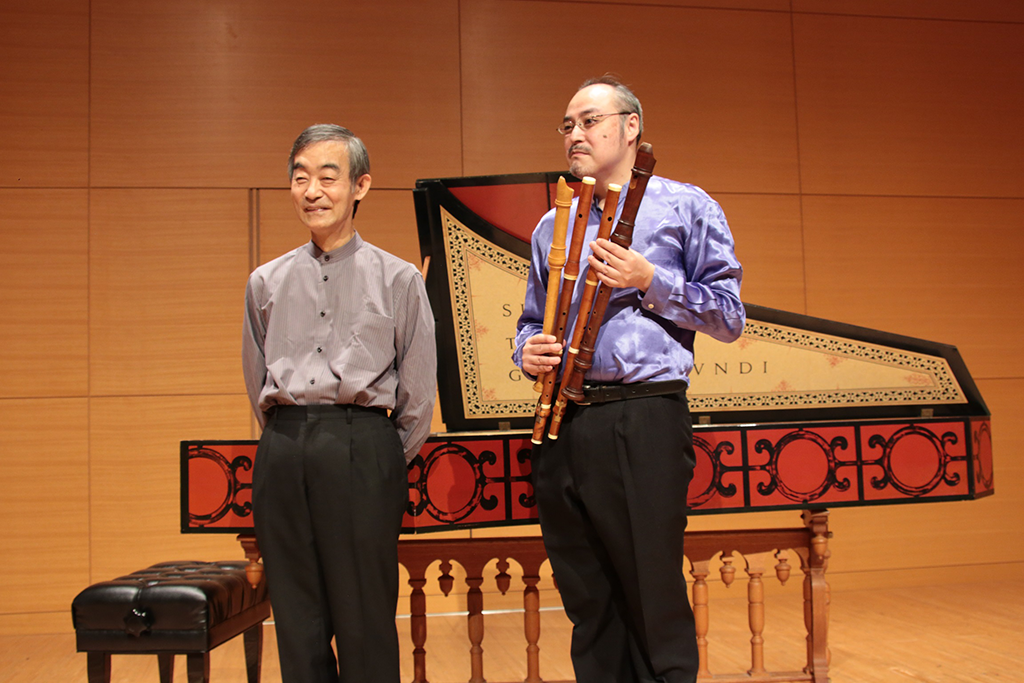 音楽
Sonata of Bach and his son enjoying interaction between flute and harpsichord
Last November, the stage was filled with the melody of Shedville's Flageoletto, which loved the reverberation, in the venue, which was completely silent with the overwhelming performance of Emanuel Bach's unaccompanied performance by Flaut Traverso.・Marriage = blissful time. This time, enjoy the sonatas of Bach and his son, who enjoy the interaction between flute and harpsichord, and enjoy the sounds of each era. And spell the journey of each country with Handel's flute sonata.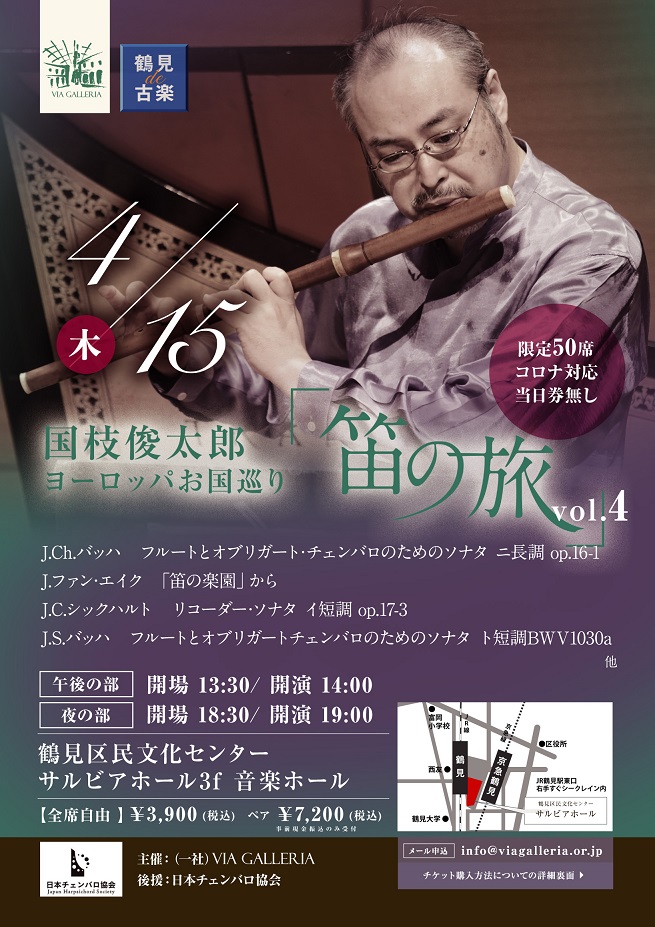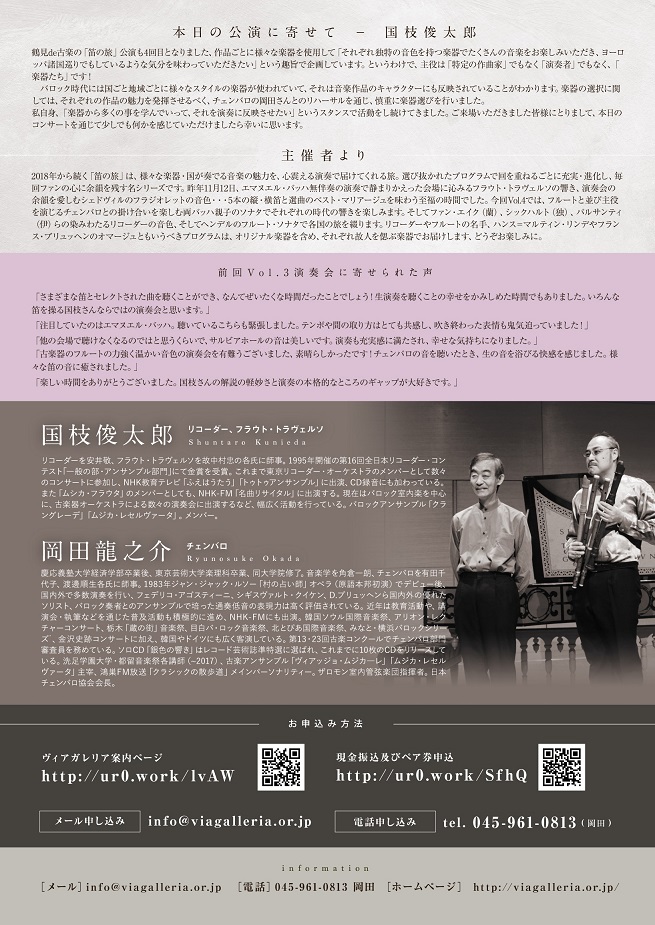 Limited to 50 seats Complete reservation system
Shuntaro Kunieda Flute Journey Vol.4 European Country Tour
[Date and Time] April 15 (Thursday) <Afternoon> 14:00- (doors open at 13:30) / <Night> 19:00- (doors open at 18:30)
[Venue] Tsurumi Citizens Cultural Center Salvia Hall 3F Music Hall
[Performers] Shuntaro Kunieda (recorder, Flaut Traverso), Ryunosuke Okada (harpsichord)
[Programme] J.Ch.Bach: Sonata in D major for flute and obbligato harpsichord op.16-1, J.van Eyck: From "Paradise of Flute", JC Schickhardt: Recorder Sonata in A minor op. 17-3, JS Bach: Sonata in G minor for flute and obligato harpsichord BWV1030a, etc.
*Songs may change without notice. note that.
[Fee] (All seats are free/50 seats in total) General ¥3,900, pair ticket ¥7,200
*This performance only accepts applications by cash transfer.
[Ticket sales] Please specify afternoon session or evening session.
Only pre-payment applications are accepted here .
[Organizer] General Incorporated Association Via Galleria
[Inquiries] 045-961-0813 (Via Galleria)
It's a concert for Corona
In order to avoid contact, there will be no ticket issuance or same-day ticket sales. 50 unreserved seats with 50% capacity (each time). Please note that we cannot accept cancellations due to a complete reservation system by cash transfer in advance. Please check the "visitor list" at the reception on the day to enter.