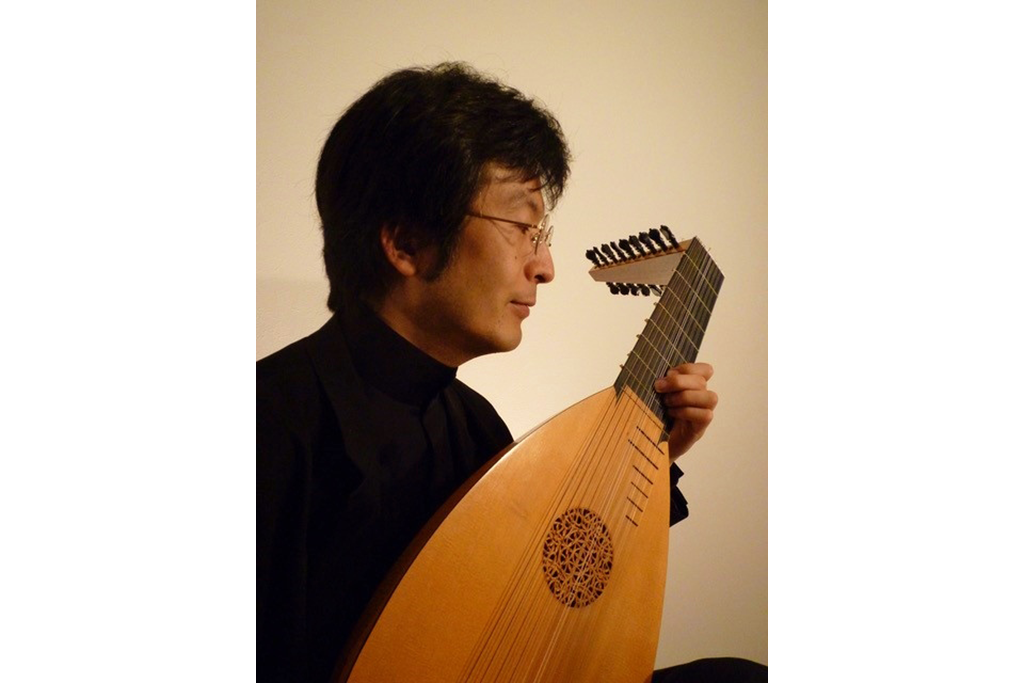 Lute, viola da gamba, harpsichord ... Enjoy the liveliness of the ensemble with three instruments
Tsurumi Ward Cultural Center Salvia Hall Date: 2021.05.20
29 days until the event
「Tsurumi de Early Music Spain Golden Age Music」
(Please note that this page was created using Google's automatic translation service and understand that because of this, its translation may not necessarily be accurate.)
Representative music of Tsurumi de Early Music and Spanish Early Music in May first appeared with the lute. "The Empire on the Sun" The music that flourished in Spain, the Catholic religion that was in the final brilliance. Reproduce the sound that representative musicians have devoted themselves to. Harpsichordist Mika Uesono, Hisashi Kato who revives the passion of viola da gamba music, and Hiroshi Kaneko who plays Spanish lyric poetry boasting an excellent history of guitar music with "lute". While listening to the solo performance, you can enjoy the liveliness of the ensemble with three instruments.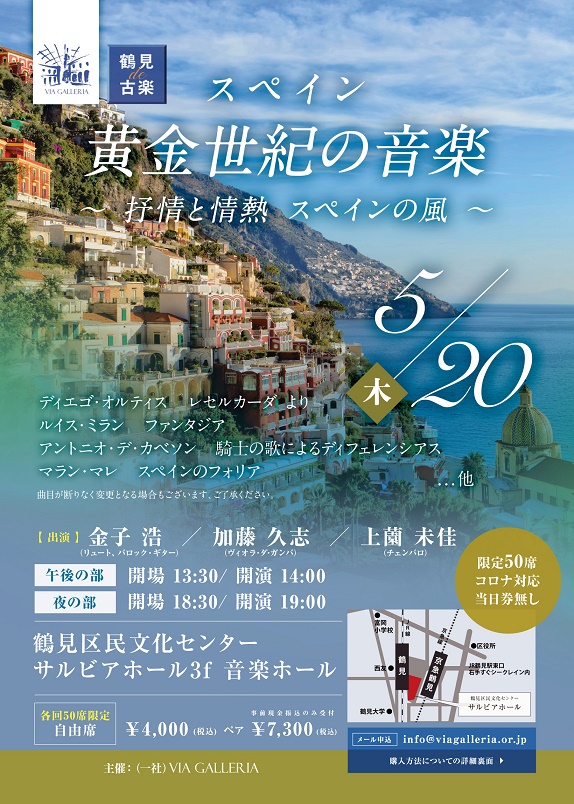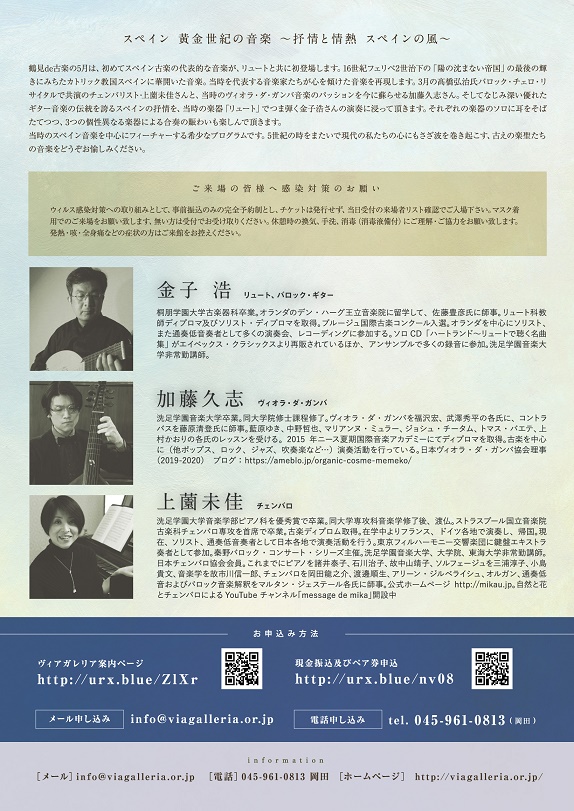 Limited 50 seats complete reservation system
Tsurumi de Early Music Spain Golden Age Music
[Date] May 20th (Thursday) <Afternoon section> 14: 00- (13:30 opening) / <Night section> 19: 00- (18:30 opening)
[Venue] Tsurumi Ward Cultural Center Salvia Hall 3F Music Hall
[Cast] Hiroshi Kaneko (lute), Hisashi Kato (viola da gamba), Mika Kamizono (harpsichord)
[Songs] Diego Ortiz: Reselcada, Luis Milan: Fantasia, Antonio di Caveson: Differencias by the Knight's Song, Marin Marais: Folia of Spain, etc.
* Songs are subject to change without notice. note that.
[Price] (All seats are free / 50 seats in total) General ¥ 4,000, Pair ticket ¥ 7,300
* Only cash transfer is accepted for this performance...
[Ticket sales] Please specify whether it is the afternoon section or the evening section.
Only advance transfer application is accepted from here.
[Organizer] Via Galleria, a general incorporated association
[Inquiry] 045-961-0813 (General Incorporated Association Via Galleria)
It is a concert for corona
Tickets will not be issued or sold on the day to avoid contact. 50 unreserved seats (each time) with a capacity of 50%. Please note that cancellations cannot be accepted due to a complete reservation system by cash transfer in advance. Please check the "visitor list" at the reception on the day to enter.
Yokohama City Tsurumi Ward Cultural Center Salvia Hall is located in the complex building "Sea Crane" in front of Tsurumi Station. It is used as a place for various cultural and artistic activities and appreciation, such as a hall that can be used for various cultural and artistic activities, a music hall suitable for playing to enjoy the original sound of musical instruments, a gallery with movable panels, a rehearsal room, and a practice room. receive.
Address

1-31-2 Tsurumichuo, Tsurumi-ku, Yokohama-shi, Kanagawa Inside Sea Crane

TEL

045-511-5711

Business Hour

9: 00-22: 00 (Reception until 21:00) [Closed] 3rd Wednesday (2nd Wednesday if it is a national holiday), New Year holidays (12 / 29-1 / 3)

Parking Area

None (The parking lot is only a paid Sea-crane shared parking lot. Please come by public transportation if possible.)
Map