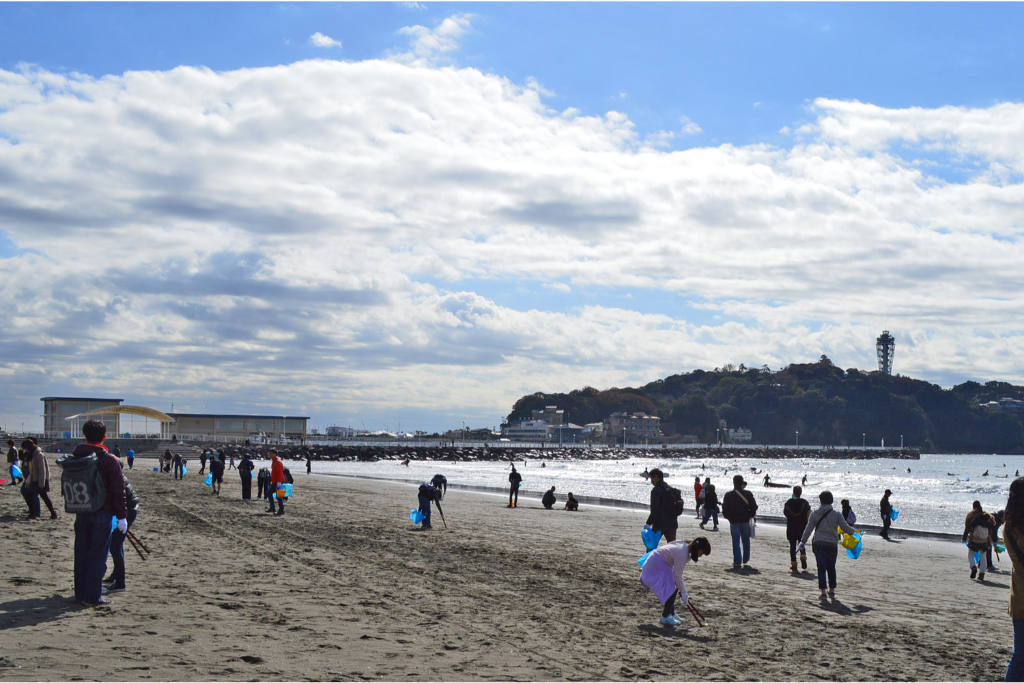 (TOP image) Enosui Beach Clean * Image
We will carry out beach cleans, aiming for a beach where you can walk barefoot.
Why don't you look for gifts from the sea while observing the wreckage rising on the sandy beach with Beach Clean?
Please participate in familiar and fun eco activities.
[Scheduled program]
■ 10: 00-11: 00
Beach clean
* Garbage bags, work gloves, and tongs will be provided.
■ 11: 00-11: 30
Beachcombing art
* Making works using seashells, etc.
[Target] Those who participated in Beach Clean (free participation)
■ 10: 00-11: 30
PET bottle cap collection campaign
Enosui eco day Vol.127
[Date and time] March 21 (Sun) 10: 00-11: 30 * Canceled in stormy weather
[Place] Katase Kaigan Nishihama (in front of the aquarium), Shonan Festival Plaza (in front of the Enoshima Aquarium ticket office)
[Target] Anyone
[Cooperation] NOTARI Hattori Shoten Co., Ltd. Kanagawa Coastal Beautification Foundation
[Inquiries] 0466-29-9960 (Enoshima Aquarium)