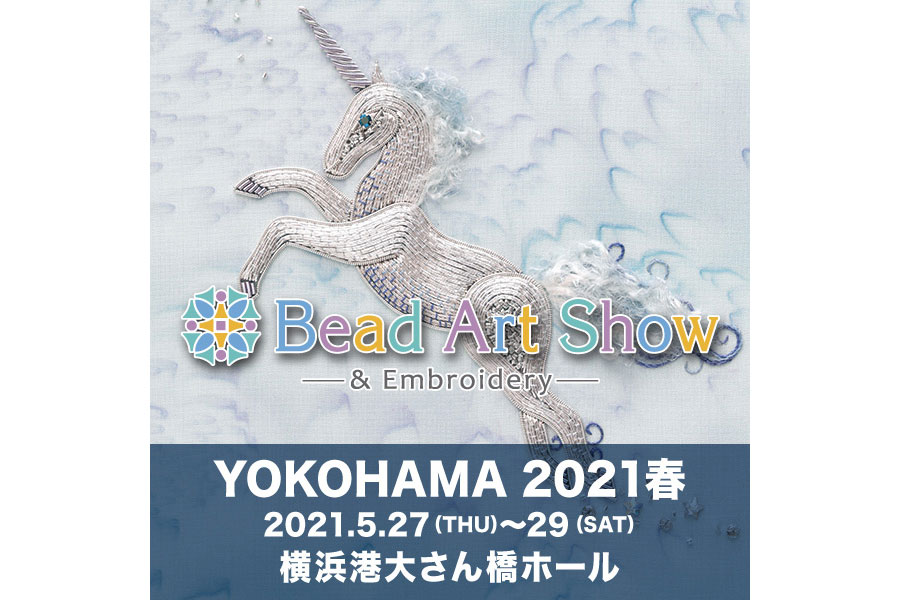 講座・ワークショップ
Japan's Largest Beads Festival !! Beads Art Show Held at Yokohama Port Osanbashi Hall
From May 27th (Thursday) to 29th (Saturday), 2021 at Osanbashi Hall, Yokohama Port
A bead art show will be held.
At the largest bead festival in Japan, 3 days to introduce the charm of bead & embroidery art with various programs!
In addition to exhibiting and selling kits, works, materials, tools, and books,
A variety of booths related to beads and embroidery, such as classes, experiences, exhibitions, PR, and charity, will be gathered together.
It's an event on an unprecedented scale.
Why don't you come and visit us?
Beads art show
[Holding period] May 27th (Thursday) -29th (Saturday), 2021
[Place] Yokohama Port Osanbashi Hall
[Time] 10: 00-17: 00 (* Until 18:00 on the first day)
[Fee] Free admission
[URL] https://www.bead-art-show.com/yokohama21s/index.html