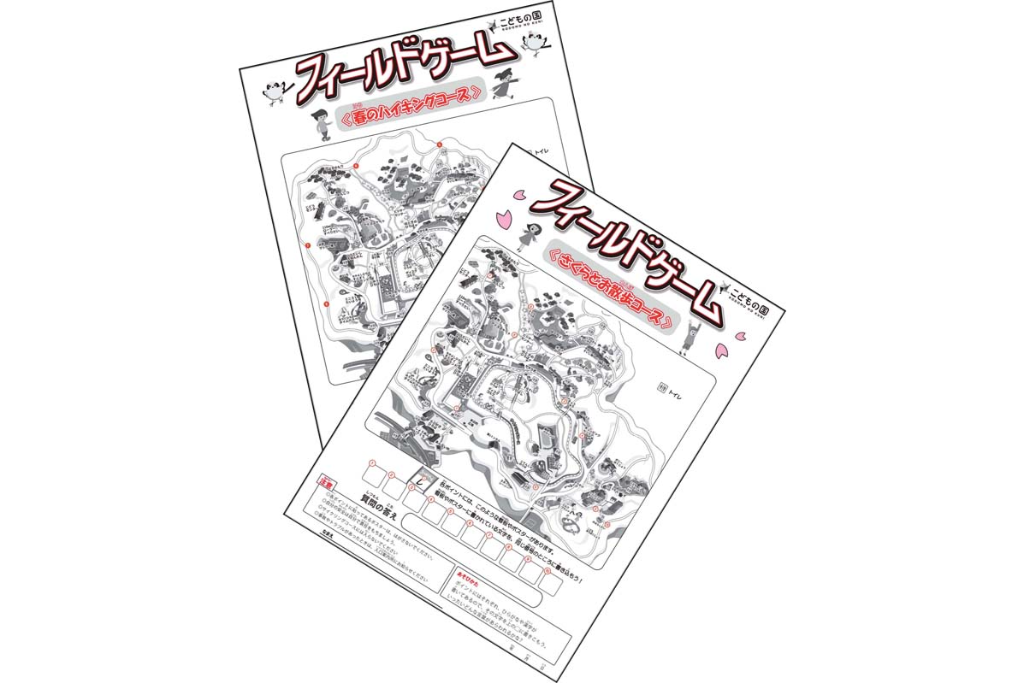 その他
While walking through Kodomo no Kuni in spring, let's look for the characters hidden in the park!
(TOP image) " Field game" image
The field game of Kodomonokuni will be the spring version from March.
In March, the cherry blossoms are gradually in full bloom in Kodomonokuni. There are two types of trails, the "Sakura and Walk Course" where you can take a walk in such a lot of cherry blossoms, and the "Spring Hiking Course" where you can hike in nature while avoiding the crowds!
Let's look for the hidden characters in the park while walking in the spring children's country!
New field game <Spring version>
[Sales period] March 6th (Sat) -April 25th (Sun)
[Reception Hours] Opening to 14:30 (Goal is until 16:30)
[Participation fee] ¥ 100 per sheet with pegcil (with a small prize at the goal)
[Type] 2 types (Sakura and walking course / Spring hiking course)
[Inquiries] 045-961-2111 <Children's country reception hours 9:00 to 17:00 (excluding closed days)>
[URL] http://www.kodomonokuni.org/event_topics/detail.html?id=1813
* You will not be able to play field games up until now because the characters of the points will change. please note that.
* Even if you can't go all around, we will give you an answer and a free gift if you reach the goal.
* From March 1st (Monday) to March 5th (Friday), the field game cannot be played due to the switch to the "Spring version".