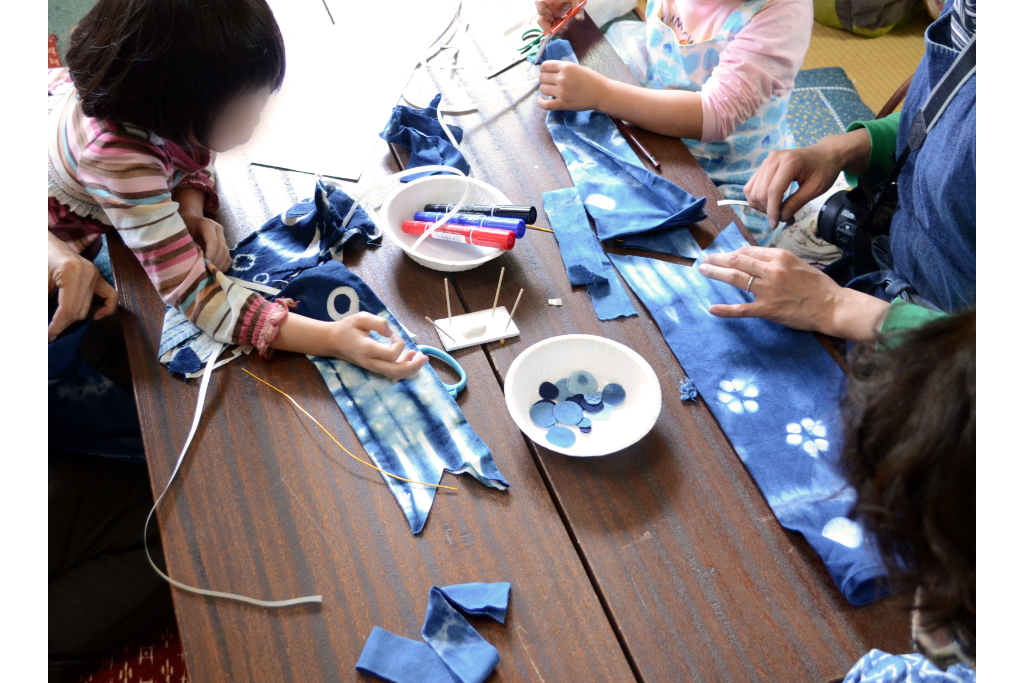 講座・ワークショップ
Participate in parent and child! Let's dye with indigo and make two small and large mini carp streamers!
(TOP image) Image * Provided by Kawasaki Municipal Japanese House Garden
A tenugui cloth is bound with a rubber band, dyed with indigo, and two mini carp streamers, large and small, are made.
* Carp streamer size: Large 15 x 50 cm, small 12.5 x 35 cm
* You can add 1 animal (+ ¥ 500) per group.
Indigo dyeing workshop "Indigo dyeing carp streamers for parents and children"
[Date and time] Please choose either Saturday, April 17th or Sunday, April 18th.
[Time] 10:00 to 13:00
[Place] Kawasaki City Traditional Crafts Center (inside the Kawasaki Municipal Japanese House Garden )
[Target] Children aged 5 to 12 and their guardians
[Capacity] 5 groups of 10 people each day
[Price] ¥ 3,500
[How to apply] Please fill in the necessary information on the mail form and apply. *Application deadline: March 28 (Sun) (From 00:00 on March 22 (Mon) to 12:00 on March 23 (Tue), we will stop accepting applications via the email form due to maintenance.) Please be careful.)
*You can also apply at the Nihon Minkaen main building ticket office and the West Gate ticket office (Traditional Crafts Center).
* If the number of participants exceeds the capacity, a lottery will be held.
*We will contact you within one week after the deadline regarding whether or not you can take the course.
*For those who applied by mail form, we will contact you from the address of kougeikan@hibiya.co.jp.
*Please pay the course fee at the venue on the day.
*If you do not hear from us within a week after the reception deadline, your email may have been sorted into spam. Please check your spam folder first, and if you still do not hear from us, please contact us by phone.
[Inquiries] 044-900-1101 ( Kawasaki Traditional Crafts Center )