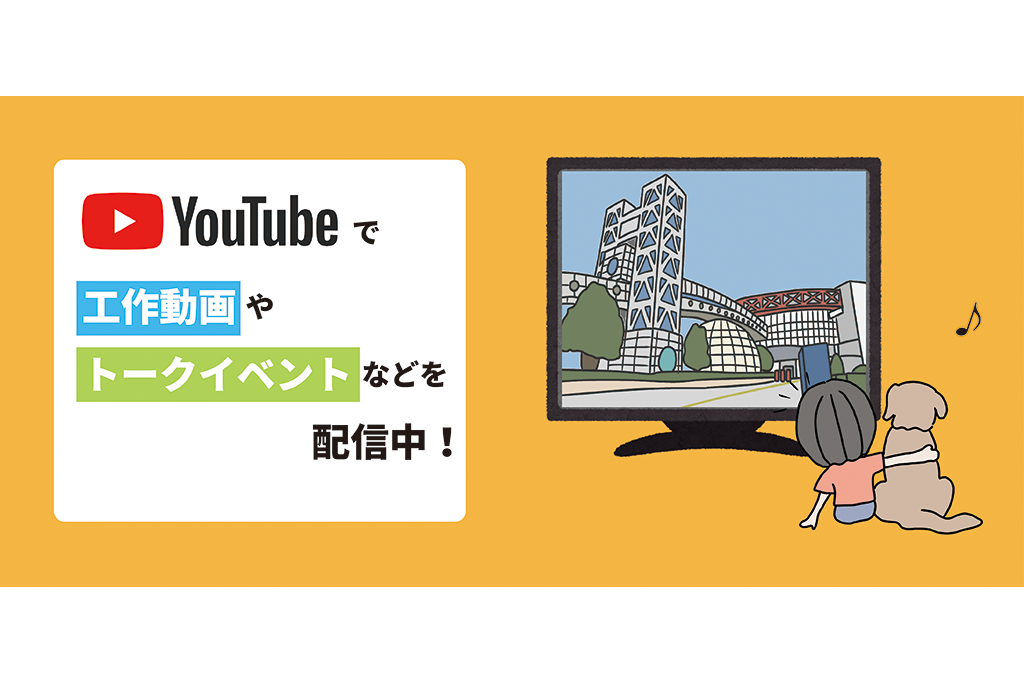 その他
"Dokodemo 🌏 Earth Plaza" strategy that you can enjoy online!
Earth Plaza is currently temporarily closed based on the revised "Kanagawa Prefecture Implementation Policy for Emergency Measures Based on the Special Measures Law" in response to the declaration of emergency. As a result, there are more than 20 events that have been canceled in the last two months (the period until 3/7, which is scheduled to be temporarily closed). However, I thought that there might be something we could do at such times, so we made a special video of the event that was scheduled to be held and released it. The title is "Dokodemo 🌏 Earth Plaza" Daisakusen! Hoping that the day will come when you can go to your favorite place when you want, it will end as soon as possible, and now it is a video that you can "feel the world" on the spot. Please take a look!
《Examples of videos that are being released or will be released》
・ Photographer Uruma Takezawa Slide & Talk "I want to see the world now"
・ Indonesian shadow play Wayang "Bimo's Amniotic Membrane"
・ Thinking about multicultural coexistence from the symposium "Children's Paintings"
·Let's try making it! World musical instrument "Recycled Manyanga"
・ Let's talk! World Kotoba "Sinhala"
·quiz! World costumes, etc.
/// Anywhere 🌏 Earth Plaza ///
Anywhere 🌏 Earth Plaza
[Distribution channel] Earth Plaza YouTube channel
[Organizer] Kanagawa Prefectural Global Citizen Kanagawa Plaza (Designated Manager: Japan Overseas Cooperation Volunteers Association)
[Inquiry] 045-896-2121 (Aspuraza)
[Email] gakushu@earthplaza.jp
[Homepage] https://www.earthplaza.jp/
Outline of the event
Place

Earth Plaza (Kanagawa Prefectural Global Citizen Kanagawa Plaza)

Earth Plaza (Kanagawa Prefectural Global Citizen Kanagawa Plaza) is a facility with three goals: ``nurturing children's rich sensibilities'', ``fostering a sense of global citizenship'', and ``supporting international activities''.

We also hold large exhibitions on themes such as international understanding, peace, and connections with the world, such as the environment, film screenings, workshops, field trips, and educational and legal consultations for foreigners.

The permanent exhibition rooms on the 5th floor are the "Children's International Understanding Exhibition Room," which exhibits everyday items, costumes, musical instruments, etc.
It consists of the "Children's Fantasy Exhibition Room" where children can play with their five senses. On the 2nd floor, there is also a video library and an information forum with books and videos related to international understanding and international cooperation activities.
*In order to prevent the spread of new coronavirus infection, the rules for using each facility are different.
Please be sure to check here before visiting.

About the facility Access