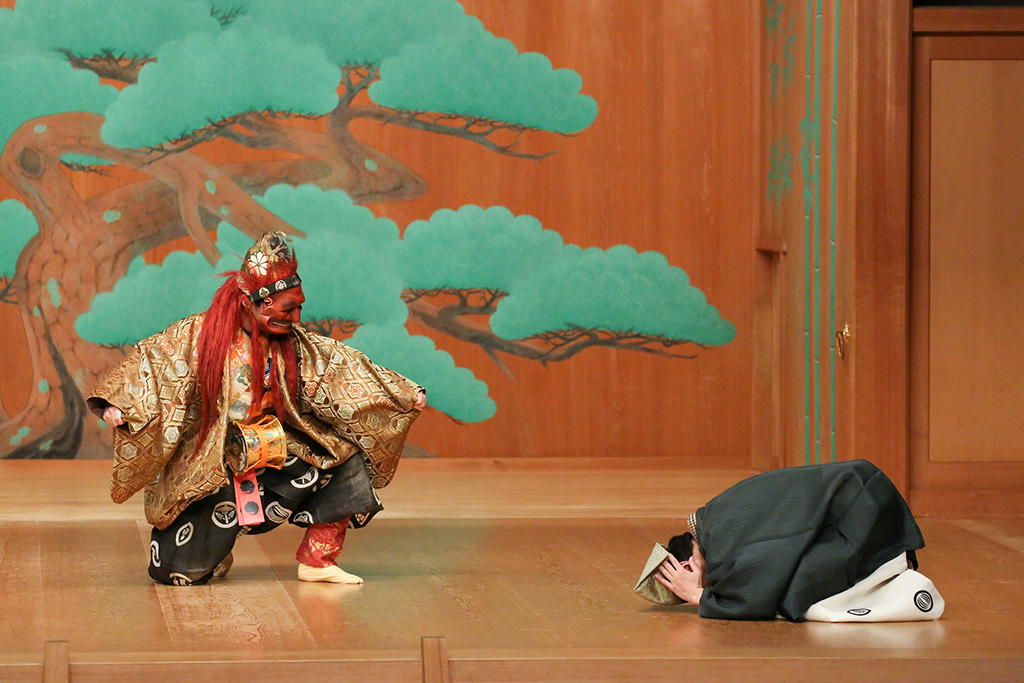 伝統芸能
Kyogen is a traditional Japanese comedy. Even first-timers can definitely enjoy it!
*Please check "Notices and Requests for Visitors" before visiting.
The second Sunday of every month is Kyogen Day. I will send you two Kyogen songs with commentary. It is a performance where both first-time viewers and fans of Kyogen can casually enjoy Kyogen, a traditional Japanese performing art.
In April, the Nomura Manzo family performed two songs: "Thunder", which seems to make people laugh when the doctor's acupuncture treatment terrifies the strong thunder, and "Megi", which depicts the subtleties of love between a husband and wife and a father and daughter. I will pick you up and send you off.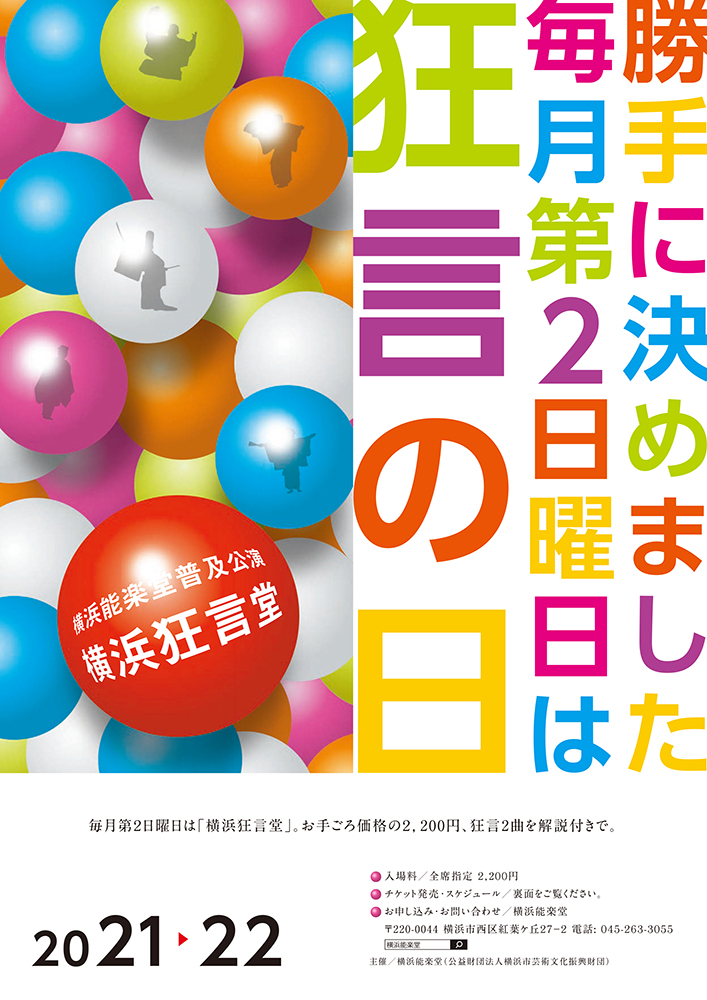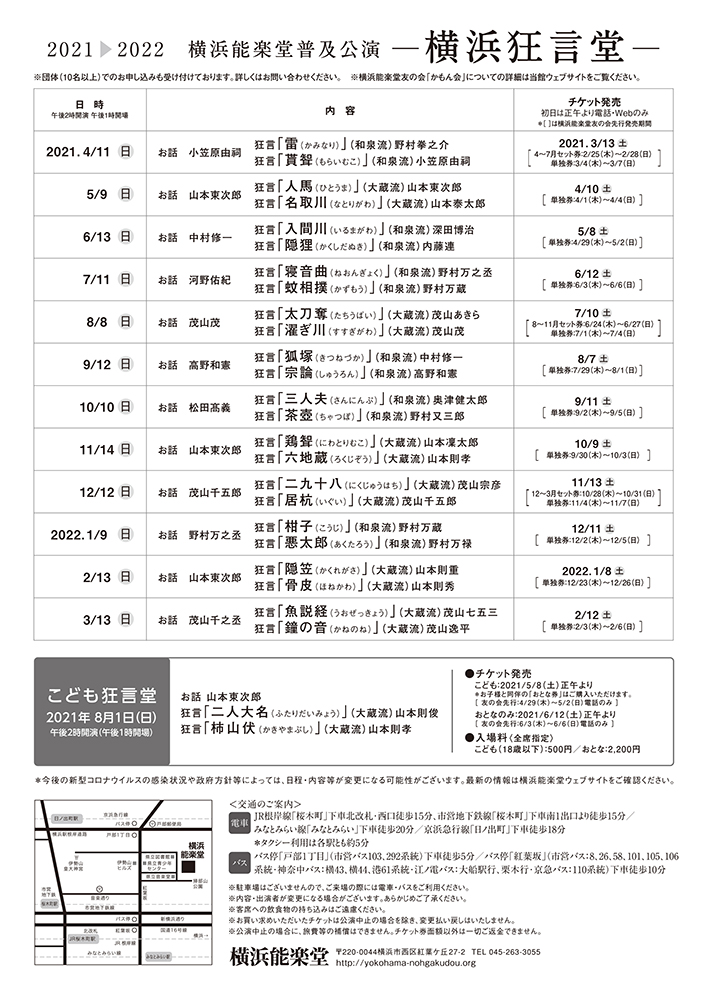 March 13 (Sat) 12:00~Tickets on sale!!
Popular performance at Yokohama Noh Theater
Yokohama Noh Theater
[Date and time] Sunday, April 11, 14:00-15:30
[Venue] Yokohama Noh Theater
[Contents] Story Ogasawara Yu, Kyogen "Thunder" (Izumi School) Kennosuke Nomura, Kyogen "Taimuko" (Izumi School) Ogasawara Yushi
[Fee] (All seats reserved) ¥2,200
[Inquiries] 045-263-3055 (Yokohama Noh Theater)