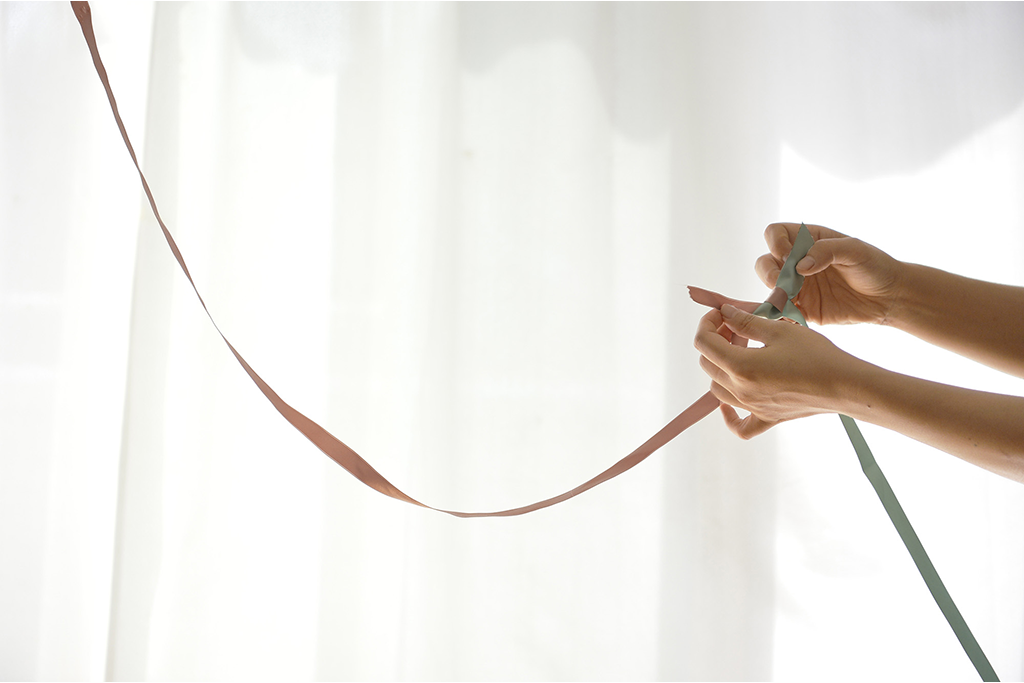 美術・写真
Michiko Fujita's solo exhibition "Musubu on the premise of unraveling" will be held at the Chigasaki City Museum of Art!
(TOP image) Ribbon (2020) Photo: TAKAHASHI kyoko
* Please check the requests to all visitors before visiting.
To the ribbon tied on the premise of unwinding,
Meaning the soft relationship between humans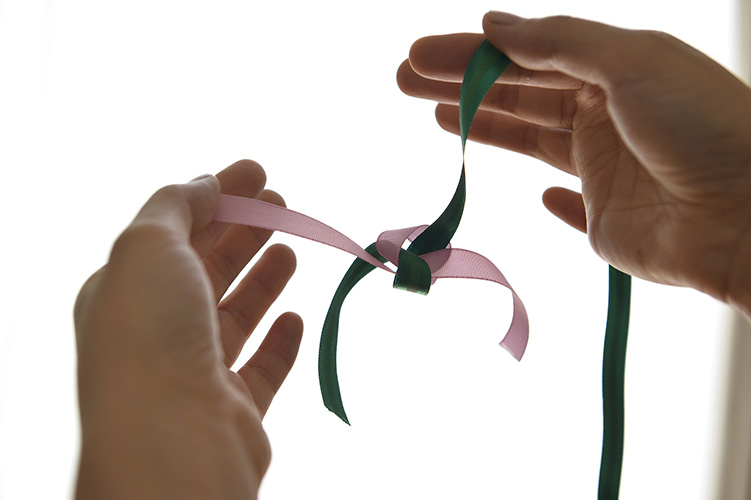 In 2017, at the entrance of the Chigasaki City Museum of Art, we will hold the first solo exhibition at Michiko Fujita's public museum that fascinated visitors with a stunning spatial work (installation) that utilized the space of the building and the winter light of Shonan. .. Fujita uses materials such as silk thread, cloth, beads, mirrors, and pieces of wood to capture the minute transitions of natural phenomena such as light and wind with a fresh sensibility. And the work exists like a device that changes its appearance every moment depending on the place, day, and time of place, and sharpens our senses. In this exhibition, in addition to the silk screens and small three-dimensional works that Fujita has produced so far, large-scale materials such as animation and paper works that he has been working on in recent years, and ribbons that lead to the title of the exhibition are used as materials.Expand the installation. It will be a new attempt by the artist to give meaning to the soft relationship between human beings in the ribbon that wraps the present and is tied on the premise of unwinding.
It will be an exhibition that gently encourages people to go out and take a deep breath during the spring season.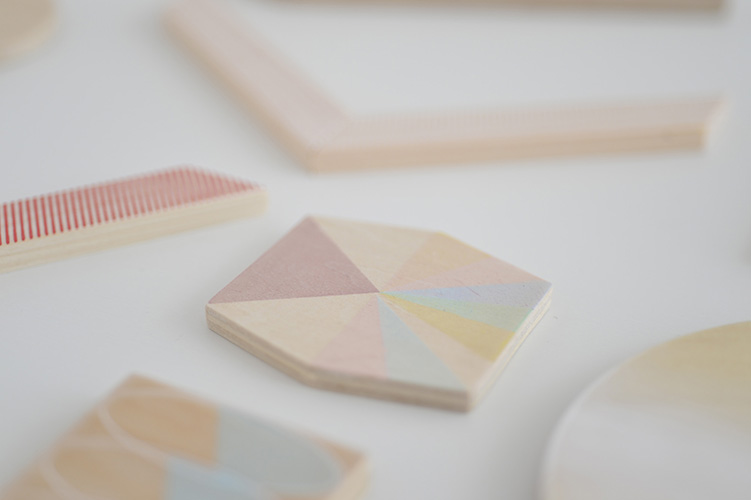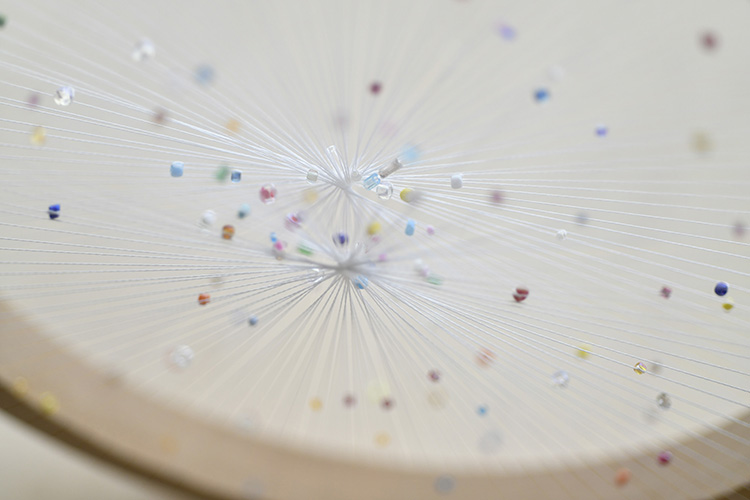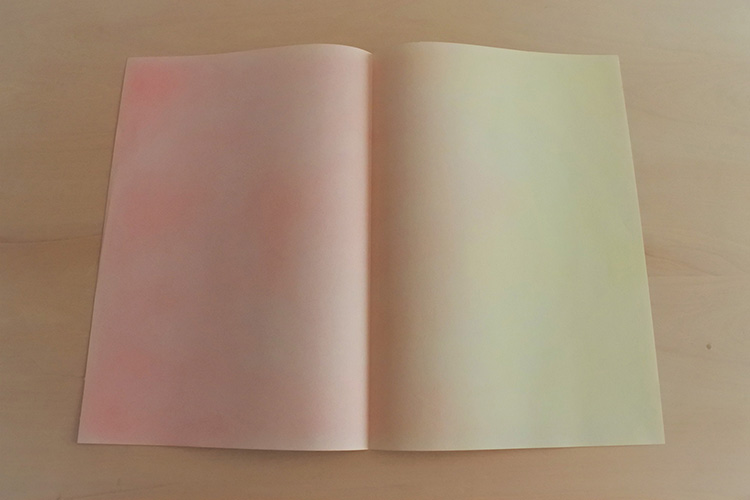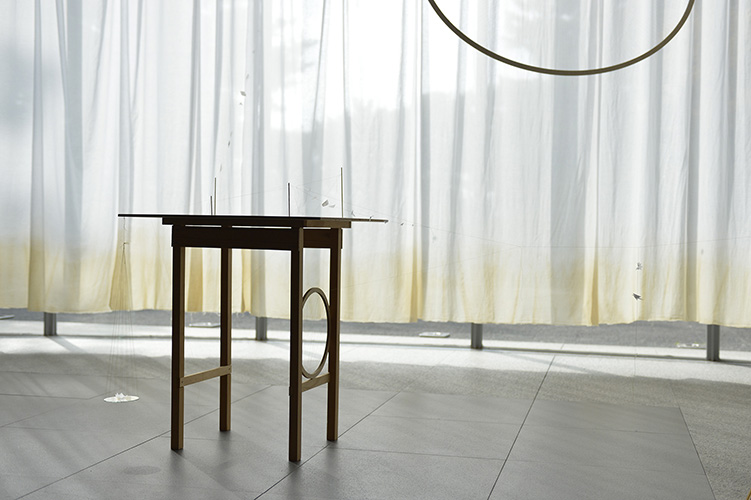 Special exhibition
Michiko Fujita Musubu on the premise of unwinding
[Date and time] April 3 (Sat) -June 6 (Sun) 10: 00-17: 00 (admission is until 16:30)
[Venue] Chigasaki City Museum of Art Exhibition Room 1, 2, 3
[Closed] Monday (but open on May 3), May 6 (Thursday)
[Fee] General ¥ 700, University student ¥ 500, Chigasaki city resident 65 years old and over ¥ 350, Free for high school students and younger, Free for disabled people and their caregivers
[Organizer] Chigasaki City Culture and Sports Promotion Foundation
[TEL] 0467-88-1177 (Chigasaki City Museum of Art)
* Subject to change based on trends in the government and Kanagawa Prefecture and the spread of new coronavirus infections. Please check the official website of the Chigasaki City Museum of Art for the latest information when you visit.
Outline of the event
Schedule
Place

Chigasaki City Museum of Art

Blessed with a warm climate, Chigasaki has been loved by many artists and cultural figures as a villa or resort. They are active in this privileged environment and have left many excellent works. The Chigasaki City Museum of Art was opened in April 1998 as a facility to widely introduce these local artists and works at exhibitions and to support the creative activities of the citizens. The Takasago Ryokuchi Park, where the museum is built, was once the residence of the new actors Kawakami Otojiro and Sada Yacco, who were known for the Oppekepe section, and the villa of the businessman Yasusaburo Hara, but it still retains the scenery of the past. I am. There is also a full-fledged Japanese garden in the park, which is full of greenery throughout the four seasons, and it is a place of relaxation for the citizens as one of the city's leading viewing spots for plum blossoms.

About the facility Access