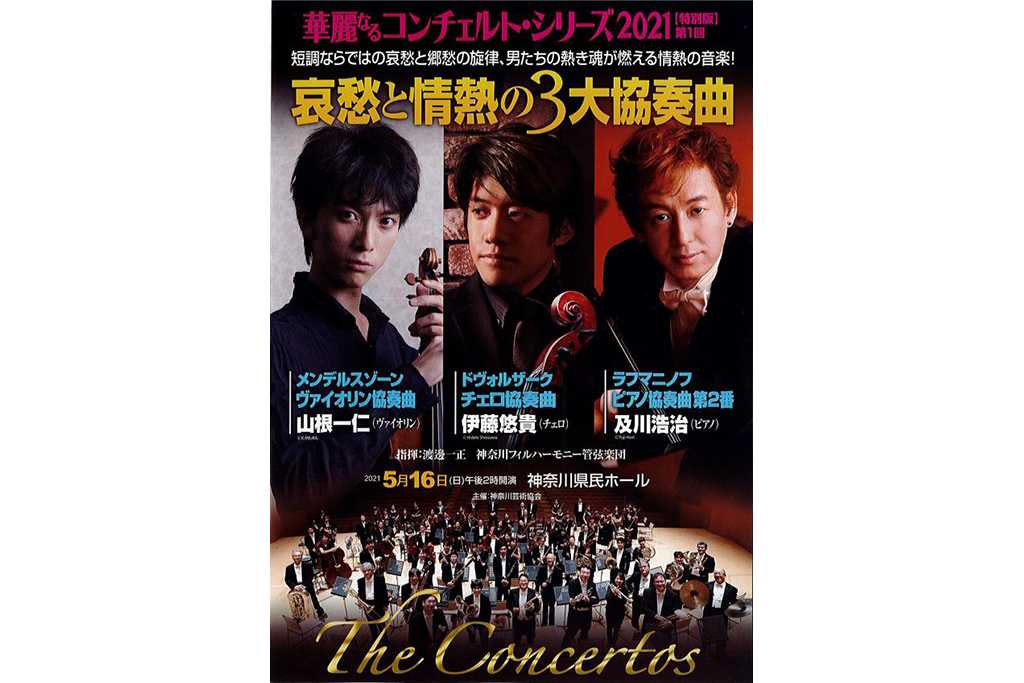 音楽
Speaking of concertos, these three songs! A gorgeous big hit presented by a popular male soloist!
* Please check "Requests to visitors" before visiting.
Many great composers of the past have left a lot of masterpiece concertos, but among them, these are the three songs that represent both the content and the name recognition. Even in this series, which has gained great popularity since its inception, the best super-masterpiece program has been realized in a special edition!
Kazuhito Yamane and Yuki Ito, who both have fresh momentum as Toshihide, who will lead the next generation, but have rapidly increased their experience points and also have a deep taste, and recently stepped into further territory with their own enthusiasm. With Koji Oikawa as a soloist, he will be fascinated by the three major concertos that swirl with melancholy and passion.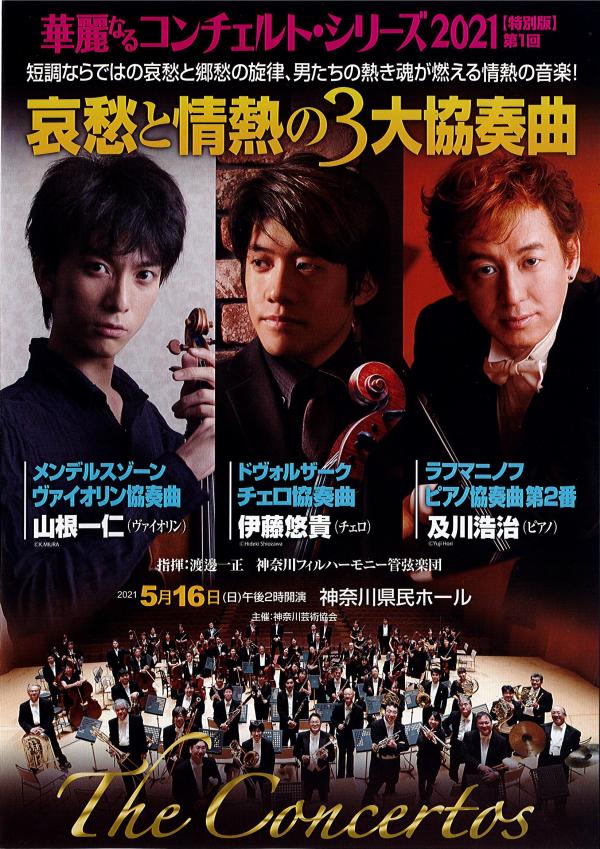 Brilliant Concerto Series 2021 Special Edition
Three major concertos of melancholy and passion
[Date and time] May 16th (Sun) 14: 00- (Open at 13:30)
[Venue] Kanagawa Kenmin Hall Large Hall
[Cast] Kazumasa Watanabe (conductor), Kazuhito Yamane (violin), Yuki Ito (cello), Koji Oikawa (piano), Kanagawa Philharmonic Orchestra (orchestra)
[price]
■ (All seats reserved) Set ticket with performance on 8/28 (Sat)
S seat set ¥ 12,000, A seat set ¥ 9,600, B seat set ¥ 8,000
■ One-time ticket with all seats reserved
S seat ¥ 7,500, A seat ¥ 6,000, B seat ¥ 5,000
[Ticket sales] Ticket Kanagawa TEL.0570-015-415 (Reception hours 10: 00-18: 00)
[Organizer] Kanagawa Arts Association
[Inquiry] 045-453-5080 (Kanagawa Arts Association)
* Please refrain from entering preschool children.