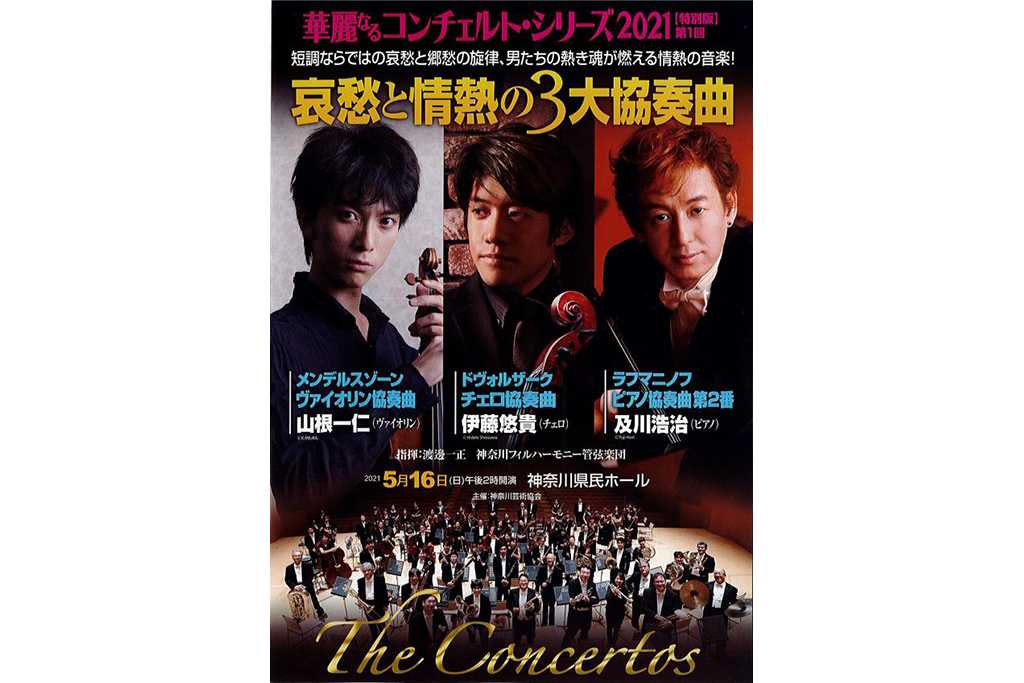 音楽
Speaking of concertos, these three songs! A gorgeous big hit presented by a popular male soloist!
*Please check the "Requests to Visitors" when visiting the museum.
There are many masterpiece concertos left by successive generations of great composers. The best-known song program in this series, which has been very popular since its start, is realized in a special edition!
Kazuhito Yamane and Yuki Ito, who both have a fresh momentum as talented people who will lead the next generation, and who have rapidly increased their experience and have a depth of taste. With Koji Oikawa as the soloist, the three major concertos swirl with melancholy and passion.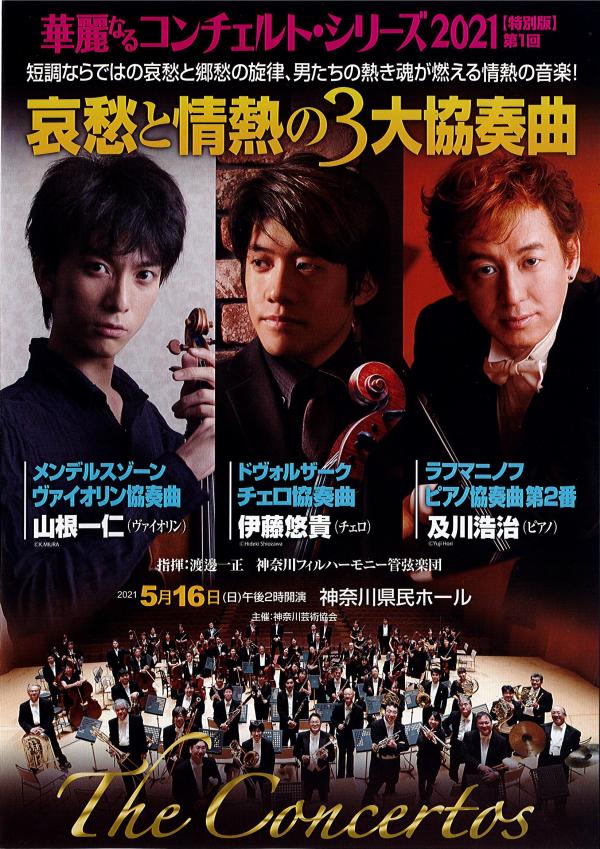 Magnificent Concerto Series 2021 Special Edition
Three Concertos of Sorrow and Passion
[Date and time] Sunday, May 16, 14:00- (doors open at 13:30)
[Venue] Kanagawa Kenmin Hall Large Hall
[Performers] Kazumasa Watanabe (Conductor), Kazuhito Yamane (Violin), Yuki Ito (Cello), Koji Oikawa (Piano), Kanagawa Philharmonic Orchestra (Orchestra)
[price]
■ (All seats reserved) Set ticket with 8/28 (Sat) performance
S seat set ¥12,000, A seat set ¥9,600, B seat set ¥8,000
■All seats reserved 1 time ticket
S seat ¥7,500, A seat ¥6,000, B seat ¥5,000
[Ticket sales] Ticket Kanagawa TEL.0570-015-415 (Reception hours 10:00-18:00)
[Organizer] Kanagawa Arts Association
[Inquiries] 045-453-5080 (Kanagawa Art Association)
*Please refrain from entering preschool children.