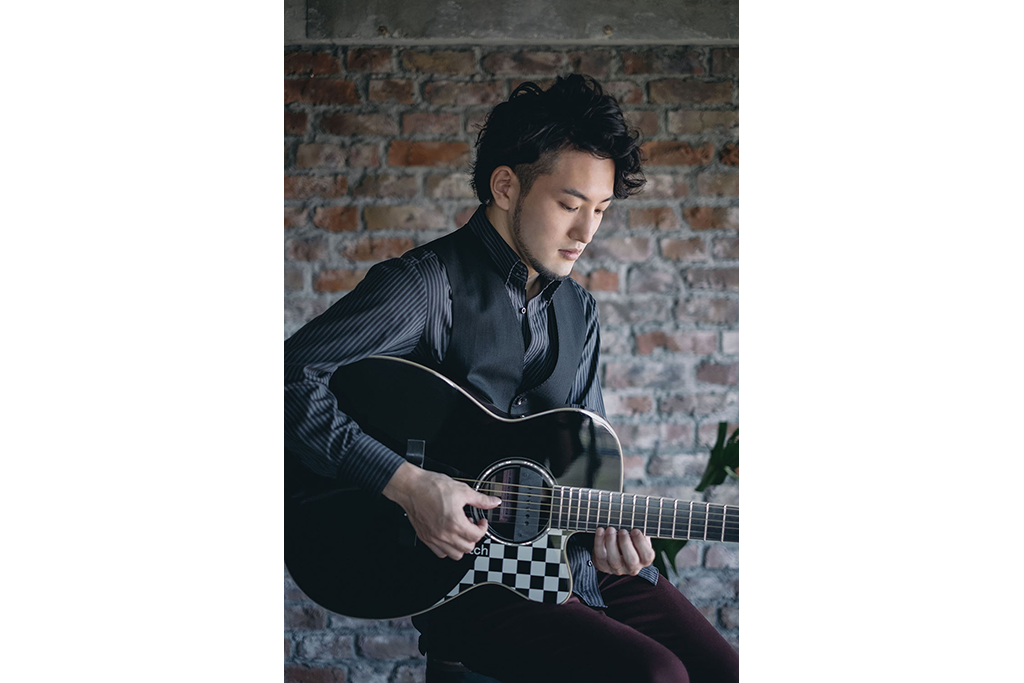 音楽
Seiji Igusa, a young solo guitarist who leads the acoustic guitar scene, will be at Kannai Hall!
In the past, he has been the opening act for "Tommy Emanuel", also known as the "God of Acoustic Guitar", on the radio program of "Kotaro Oshio", a leading figure in the Japanese solo guitar world, and on MBS Radio's "Kotaro Oshio". ``Seiji Igusa'' became a hot topic after appearing as a guest on ``Push or Play'' multiple times. Now, Seiji Igusa, who is one of the best young solo guitarists and is leading the acoustic guitar scene, will be holding his first hall concert in the Kanto region in Yokohama!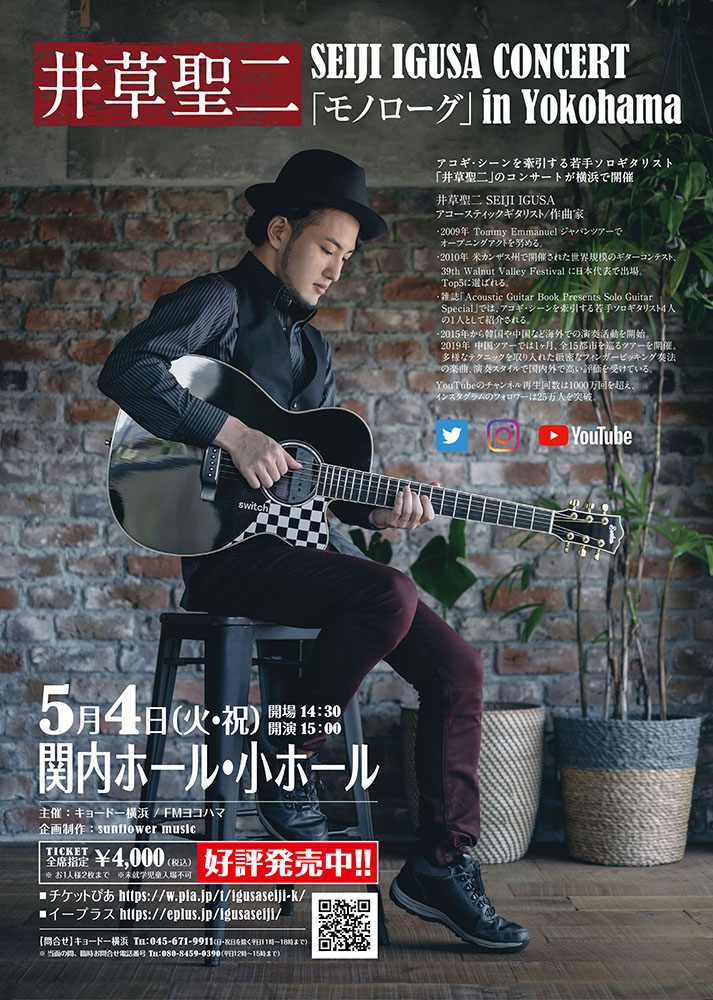 SEIJI IGUSA CONCERT "Monologue" in Yokohama
[Date and time] May 4th (Tuesday/holiday) 15:00~ (doors open at 14:30)
[Venue] Kannai Hall Small Hall
[Cast] Seiji Igusa
[Price] (All seats reserved) ¥4,000
[Ticket sales]
■ Ticket Pia
■ E-plus
*Tickets will only be sold online.
*Up to 2 tickets per person.
[Sponsor] Kyodo Yokohama Co., Ltd., FM Yokohama
[Inquiries] 045-671-9911 (Kyodo Yokohama/Weekdays 11:00-18:00, excluding Sundays and holidays)
*For the time being, temporary inquiry number TEL: 080-8459-0390 (Weekdays 12:00-15:00)
*Please refrain from allowing preschool children to enter.