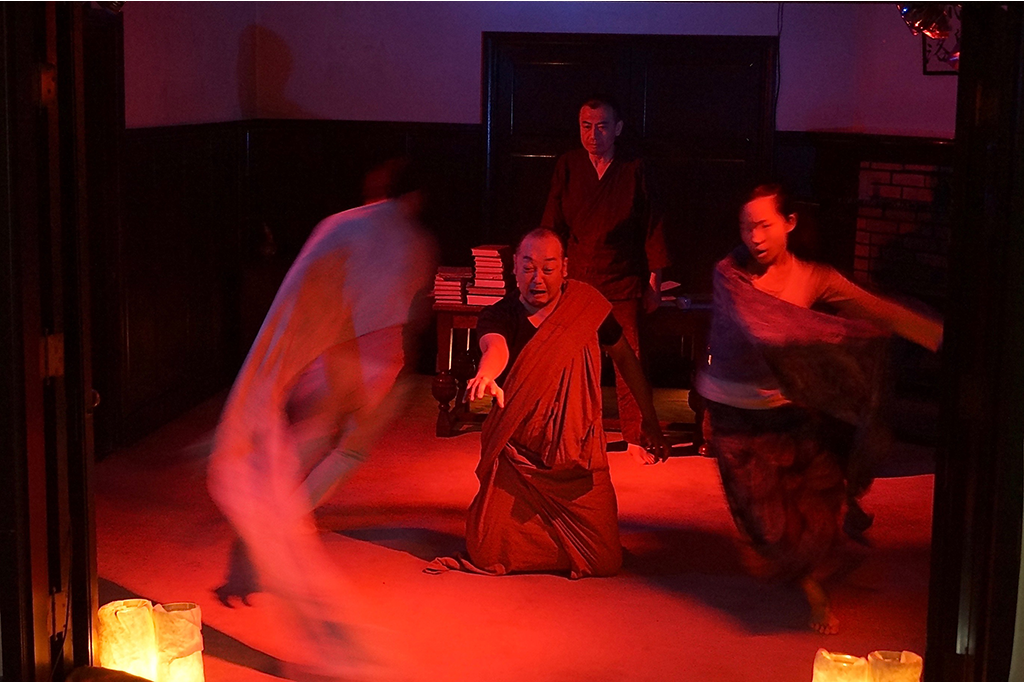 演劇・ダンス
The final chapter of the famous priest trilogy, performance by the Kogetsu Theater Company [Unpleasant Mihotoke-Nichiren Saint Murder Plan-]
Kill Nichiren
The eve of the legendary Ryunoguchi law.
A plan to kill Nichiren, who turned the Buddhist world into an enemy, is underway ...
The Kogetsu Theater Company challenges Nichiren, a rare strong priest who is willing to persecute.
The final chapter of Dogen's trilogy of famous monks following Ikyu, which has attracted a lot of attention.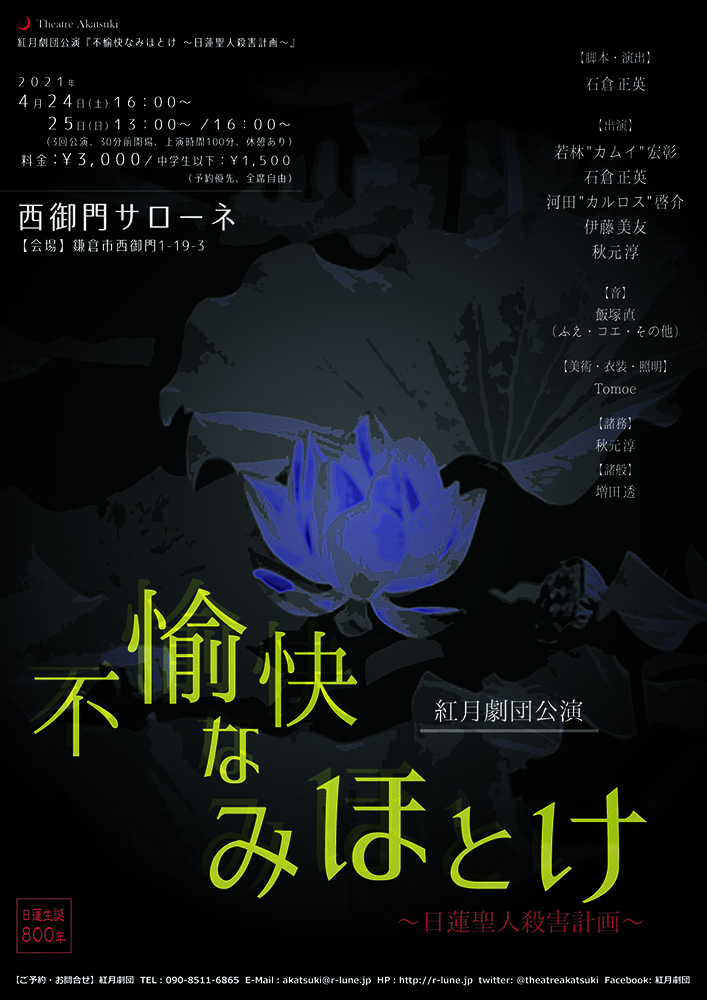 Kogetsu Theater Company Performance [Unpleasant Mihotoke-Nichiren Saint Killing Plan-]
[Date and time] April 24th (Sat) and 25th (Sun)
4/24 (Sat) 16: 00-
4/25 (Sun) 13: 00- / 16: 00-
(3 performances, open 30 minutes before, performance time about 100 minutes, with breaks)
[Venue] Nishimikado Salone
[Screenplay / Direction] Masahide Ishikura
[Cast] Hiroaki Wakabayashi "Kamui", Masahide Ishikura, Keisuke Kawada "Carlos", Mitomo Ito, Atsushi Akimoto
[Sound] Nao Iizuka (Fue, Koe, etc.)
[Fee] (All seats are free / reservation priority) General ¥ 3,000, junior high school students and younger ¥ 1,500, free for preschoolers
[Ticket reservation] Please make a reservation by email or phone below.
[Organizer] Kogetsu Theater Company
[Inquiries] 090-8511-6865
[Email] akatsuki@r-lune.jp
[URL] http://r-lune.jp