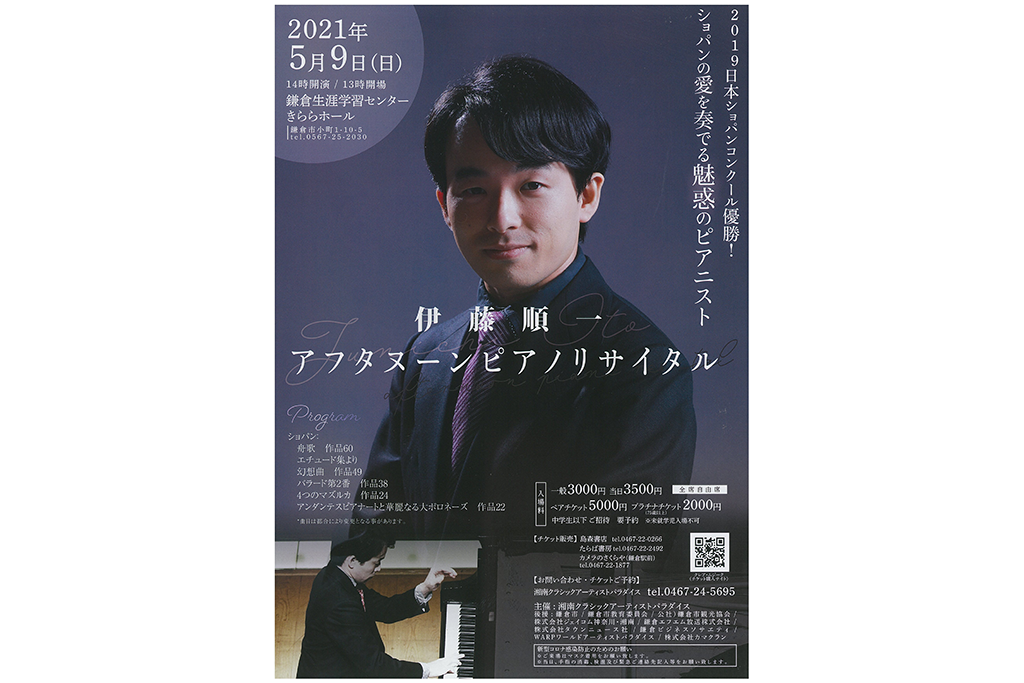 Last December, I was invited to Mr. Junichi Ito's recital at the Civic Hall in Toyosu, Tokyo, and listened carefully to Mr. Ito's performance. It was a program of Chopin and Saint-Saëns, but the more you listened to it, the more you were drawn into it. I still remember that feeling of elation with applause.
I knew that Chopin's performance was wonderful, with his wonderful fingerwork, beautiful pianissimo and reverberation, but Saint-Saens' performance was also wonderful, and his taste in music was outstanding, and my heart was intoxicated by music. was We decided to hold a recital in Kamakura with the hope that many people would listen to such a wonderful performance.
If you come and listen to Mr. Ito's "music", which was highly praised by the judges at the 2019 Japan Chopin Competition, you will surely become a fan in no time. I am excitedly looking forward to the recital.
--Shonan Classic Artist Paradise Chairman Eliza Sawada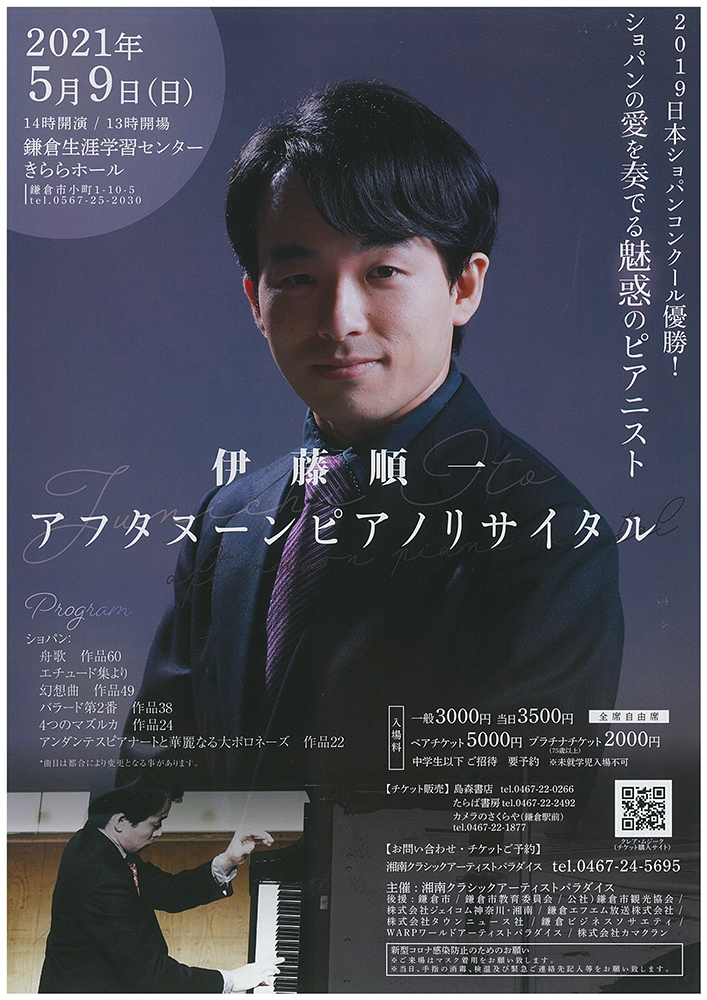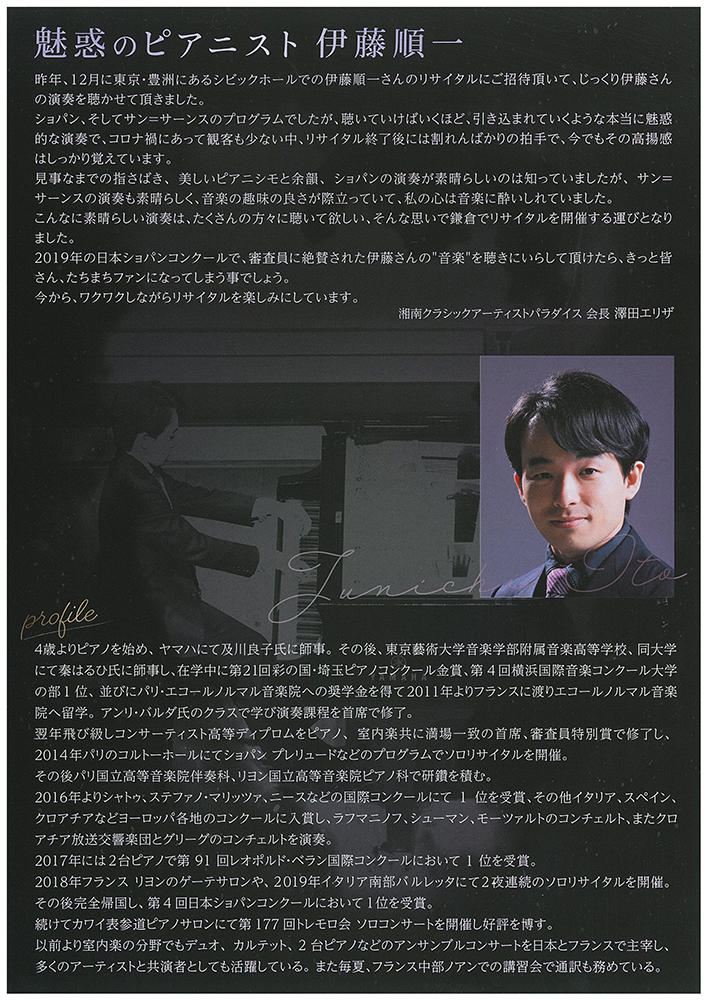 Junichi Ito Afternoon Piano Recital
[Date and time] Sunday, May 9, 14:00- (doors open at 13:00)
[Venue] Kamakura Lifelong Learning Center Kirara Hall (1-10-5 Komachi, Kamakura City / TEL: 0467-25-2030)
[Appearance] Junichi Ito (Piano)
[Songs]
Chopin:
Barcarolle, Op.60
From the collection of etudes
Fantasia Op.49
Ballade No. 2 Op.38
Four Mazurkas, Op.24
Andante Pianato and Great Polonaise Op.22
*The program may change due to circumstances.
[Fee] (All seats are unreserved) General ¥3,000, Same-day ¥3,500, Pair ticket ¥5,000, Platinum ticket (75 and over) ¥2,000, Junior high school students and younger free (reservation required)
[Ticket sales]
■ Shimamori Bookstore TEL: 0467-22-0266
■ Taraba Publishing TEL: 0467-22-2492
■ Camera Sakuraya (in front of Kamakura Station) TEL: 0467-22-1877
[Organizer] Shonan Classic Artist Paradise
[Inquiries] 0467-24-5695 (Shonan Classic Artist Paradise)
*Please refrain from entering preschool children.