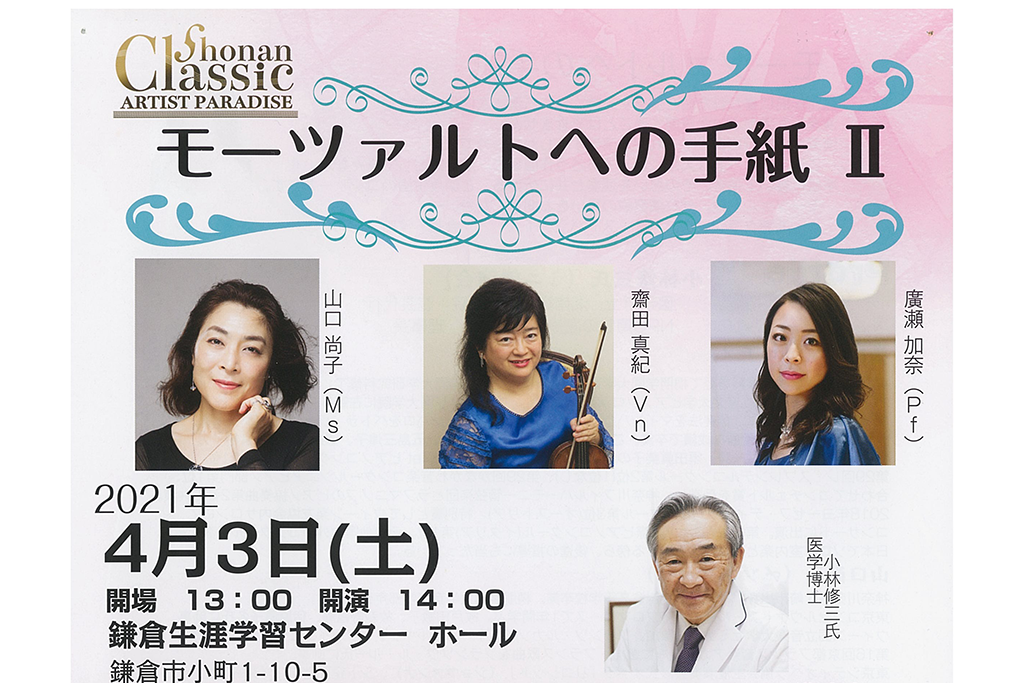 When playing a song written hundreds of years ago, we performers cannot ask the composer how to play it. There is no choice but to play each according to the interpretation of the performer. This concert is a concert in which a composer who will be in heaven writes various thoughts as a performer in a letter and conveys those thoughts along with the performance.
Mr. Mozart, please listen to the thoughts of the performer.
--- Eliza Sawada, Chairman of Shonan Classical Artist Paradise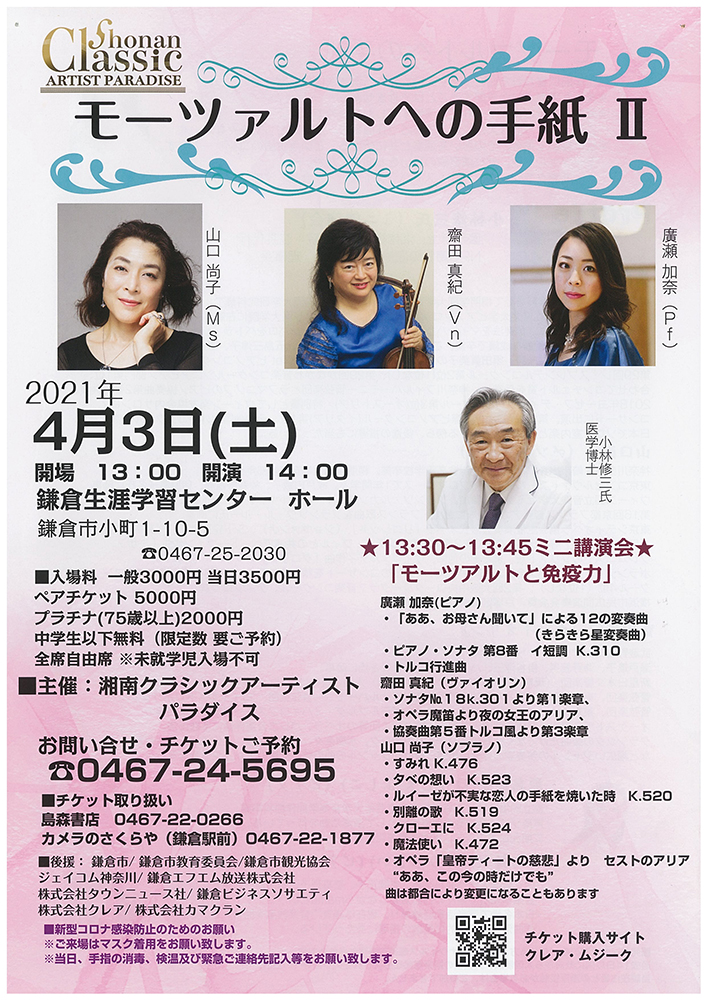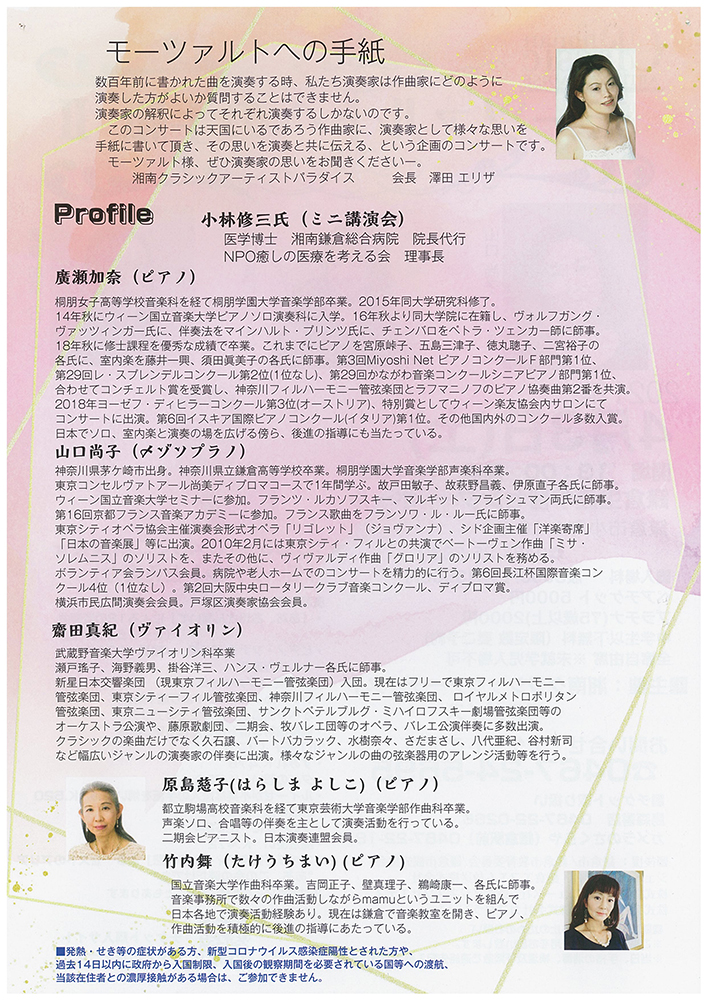 Letter to Mozart II
[Date and time] April 3 (Sat) 14: 00- (13:00 opening)
[Venue] Kamakura Lifelong Learning Center Hall (1-10-5 Komachi, Kamakura City / TEL: 0467-25-2030)
[Cast] Naoko Yamaguchi (soprano), Maki Saida (violin), Kana Hirose (piano)
[program]
13: 30-13: 45 Mini Lecture "Mozart and Immunity"
Kana Hirose (piano): 12 Variations on "Oh, Listen to Mom" (Kirakira Hoshi Variations), etc.
Maki Saida (Vn): Sonata No.18 k.301, 1st movement, etc.
Naoko Yamaguchi (soprano): Sumire K476, etc.
* Songs are subject to change due to circumstances.
[Fee] (All seats are free) General ¥ 3,000, Same day ¥ 3,500, Pair ticket ¥ 5,000, Platinum ticket (75 years old and over) ¥ 2,000, Free for junior high school students and younger (reservation required)
[Ticket sales]
■ Shimamori Bookstore TEL: 0467-22-0266
■ Camera Sakuraya (in front of Kamakura Station) TEL: 0467-22-1877
■ Shonan Classic Artist Paradise TEL: 0467-24-5695
[Organizer] Shonan Classic Artist Paradise
[Inquiry] 0467-24-5695 (Shonan Classic Artist Paradise)
* Please refrain from entering preschool children.