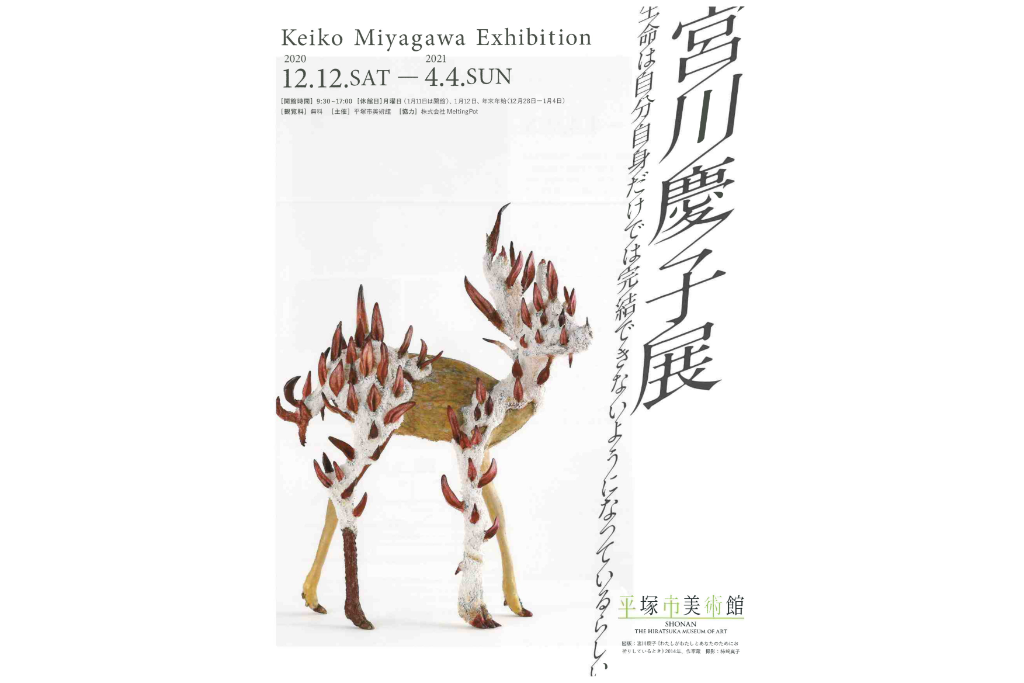 美術・写真
Art artist Keiko Miyagawa's stuffed animals and works made from stone clay are on display.
The Hiratsuka Museum of Art is holding the exhibition "Keiko Miyagawa: Life seems to be incapable of being completed by itself."
Keiko Miyagawa (born in 1991), who was born in Yokohama and currently works in Yokohama and Tokyo, held a solo exhibition at the Aomori Museum of Art in 2014 at Yoshitomo Nara's Young Artist Selection Exhibition "Project PHASE 2014" after graduating from Tokyo Zokei University. After graduating from the same graduate school in 2016, he is an artist active in solo and group exhibitions.
Keiko Miyagawa's works, which use stuffed animals and stone clay, give us a sense of the artist's gaze on life and death. In addition, from the wide range of creative activities such as two-dimensional works, three-dimensional works, and even poetry, we can feel the extremely contemporary nature of the artist living today.
The lobby exhibition will be staged in the theme hall, a large space where the light of Shonan shines brightly and the appearance changes over time. Please enjoy the world of Keiko Miyagawa's work that emerges in the faint sunlight.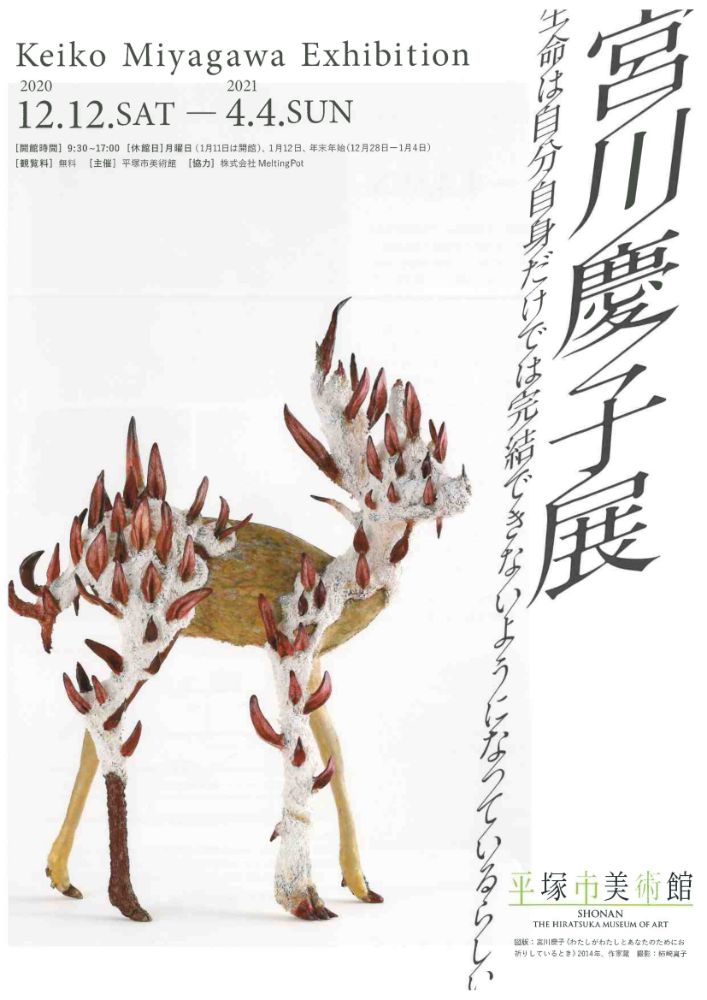 Keiko Miyagawa Exhibition
-It seems that life cannot be completed by itself-
[Exhibition period] Now being held-Sunday, April 4 9:30-17:00 *Closed on Mondays
[Venue] Hiratsuka Museum of Art
[ Viewing fee] Free
[Organizer] Hiratsuka City Museum of Art
[Cooperation] MeltingPot Co., Ltd.
[Inquiries] 0463-35-2111 (Hiratsuka Museum of Art)
[URL] http://www.city.hiratsuka.kanagawa.jp/art-muse/20162006_00013.html