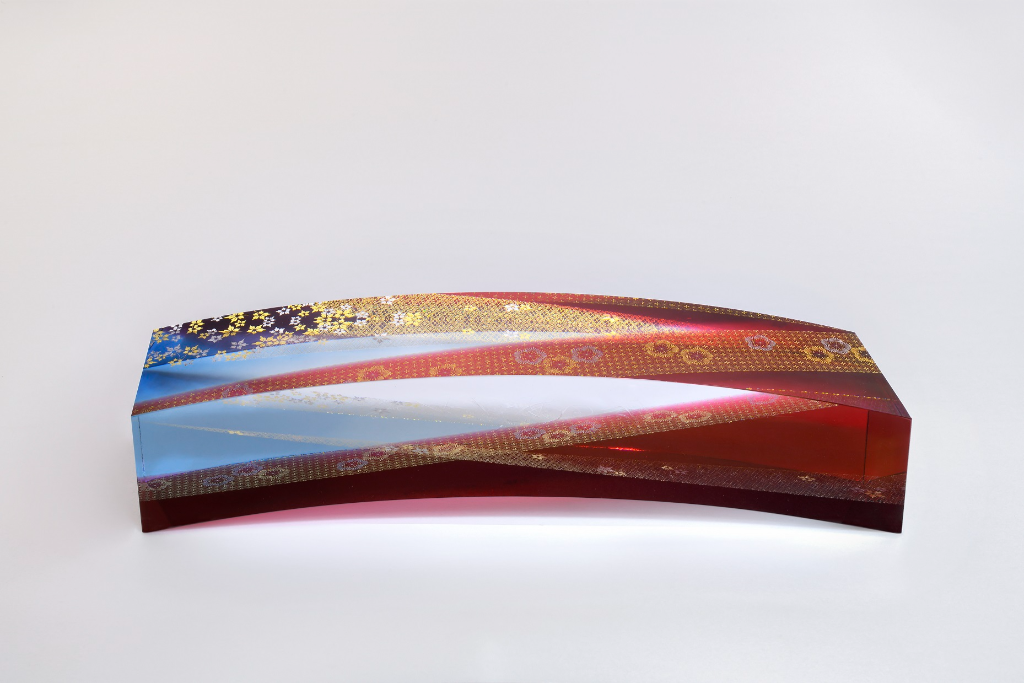 美術・写真
Exhibition of about 25 works by Kirikane glass artist Akane Yamamoto
(TOP image) The Tale of Genji Series Chapter 45 "Hashihime" Width 49.5 x Height 11.3 x Depth 10.8 cm
The Sogo Yokohama store will hold a solo exhibition by Akane Yamamoto from May 25th (Tuesday) to 31st (Monday).
"Kirikane glass" encloses kirikane as if floating in transparent glass. This year marks the 10th anniversary of his career as an artist, creating this original, innovative and delicate technique. In the past 10 years, he has received numerous awards, including the NHK Chairman's Award at the Japan Traditional Art Crafts Exhibition, and has received high acclaim both at home and abroad, including being acquired by the British Museum (London, England) in 2019.
In this exhibition, we will exhibit and sell about 25 gems created with great effort, including new works from the Tale of Genji series, which is his lifework.
[Akane Yamamoto Biography]
1977 Born in Kanazawa City, Ishikawa Prefecture
1999 Started learning kirikane on his own, and since 2000 he has been taught by Sayoko Eri, a Living National Treasure.
2001 Graduated from Kyoto City University of Arts, majoring in Japanese painting
2011 Graduated from Toyama Institute of Glass Art Established a private workshop in Kyoto
2014 Received the NHK Chairman's Award at the 61st Japan Traditional Art Crafts Exhibition
2015 Pola Traditional Culture Award Encouragement Award
2020 33rd Kyoto Art and Culture Award
Public Collections The Imperial Household Agency, The British Museum, Toyama Glass Art Museum, etc.
Currently a regular member of the Japan Kogei Association