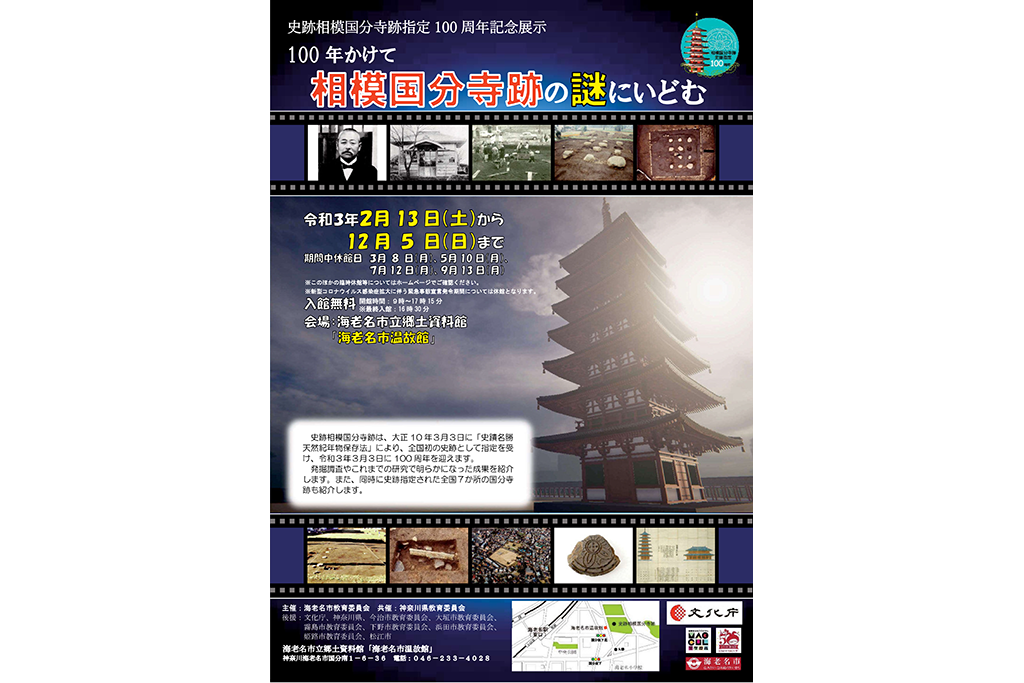 その他
In commemoration of the 100th anniversary of the historic site of Sagami Kokubunji, we introduce the results of excavation and other research!
The historical site of Sagami Kokubunji was designated as the first historic site in Japan on March 3, 1925 under the Law for the Preservation of Historic Sites, Places of Scenic Beauty and Natural Monuments, and will celebrate its 100th anniversary on March 3, 2021.
We will introduce the results of excavation surveys and research to date. At the same time, we will also introduce the ruins of Kokubunji in seven locations nationwide that have been designated as historic sites.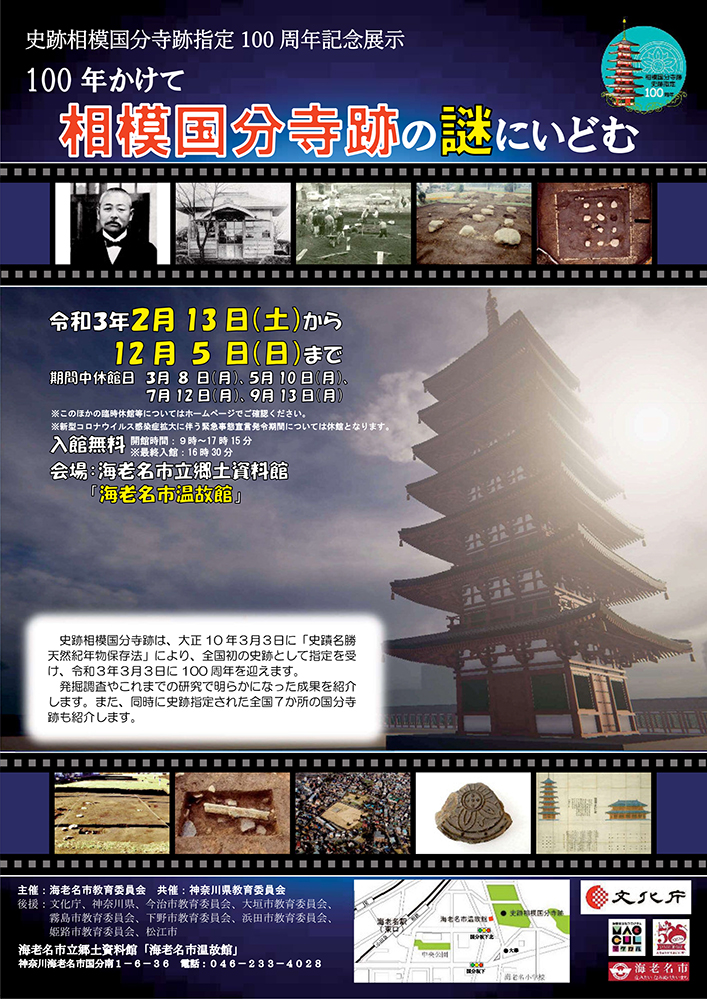 Exhibition commemorating the 100th anniversary of the designation of the historic site of Sagami Kokubunji
over 100 years
Solving the Mysteries of the Sagami Kokubunji Ruins
[Date and time] February 13 (Sat) - December 5 (Sun) 9:00-17:15 (Last admission 16:30)
[Closed] May 10 (Mon), July 12 (Mon), September 13 (Mon)
[Venue] Ebina City Folk Museum "Ebina City Onkokan"
[Fee] Free
[Organizer] Ebina City Board of Education
[Co-organizer] Kanagawa Prefectural Board of Education
[Inquiries] 046-233-4028 (Ebina City Local Museum "Ebina City Onkokan")