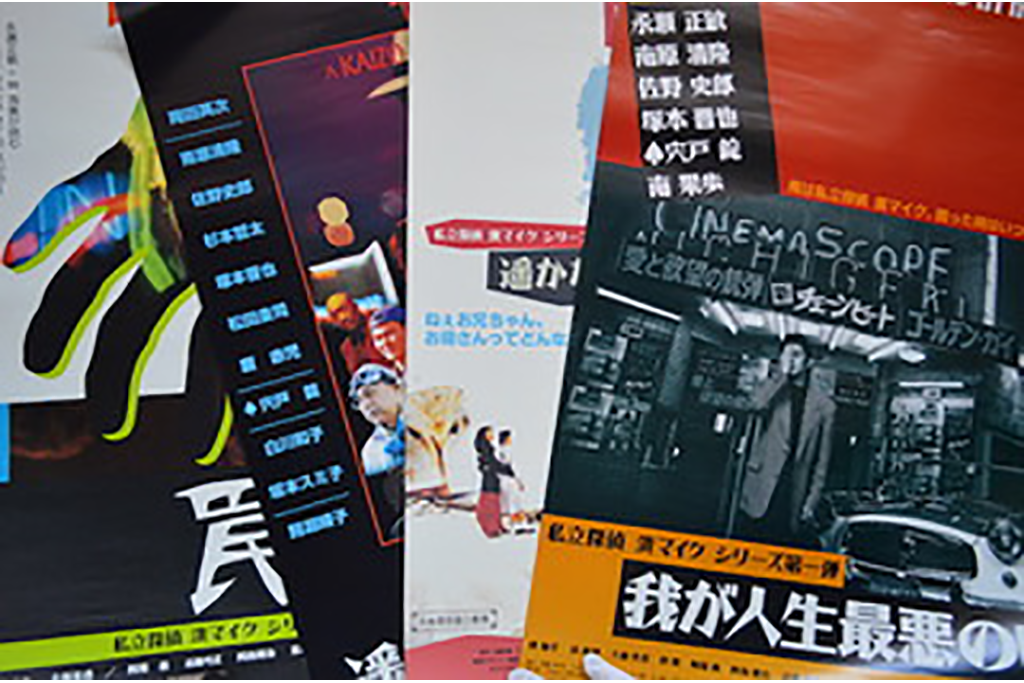 美術・写真
その他
Valuable materials such as posters and related books for the private detective Mike Hamama series are on display.
*Please check "Initiatives to prevent new coronavirus infection and requests to customers" before visiting.
In commemoration of the 10th movie festival at Zou-no-hana Terrace Seaside that started in 2018, we will continuously screen the trilogy of "Private Detective Hama Mike" theatrical version (1994-1996) directed by Kaizo Hayashi and starring Masatoshi Nagase. have become. As a related project, we will exhibit posters and related books of the movie version of Mike Hama Private Detective series, as well as valuable photographs reminiscent of those days. Please enjoy it together with the movie.
ZOU-NO-HANA TERRACE Seaside Movie Show "Private Detective Hama Mike Series" Related Exhibition
[Date and time] March 22 (Mon) - 29 (Mon) 10:00-18:00 (according to the opening hours)
[Venue] Zou-no-hana Terrace
[Fee] Free
[Organizer] Zou-no-hana Terrace
[TEL] 045-661-0602 (Zou-no-hana Terrace)
*For details, please check the official website of ZOU-NO-HANA TERRACE.