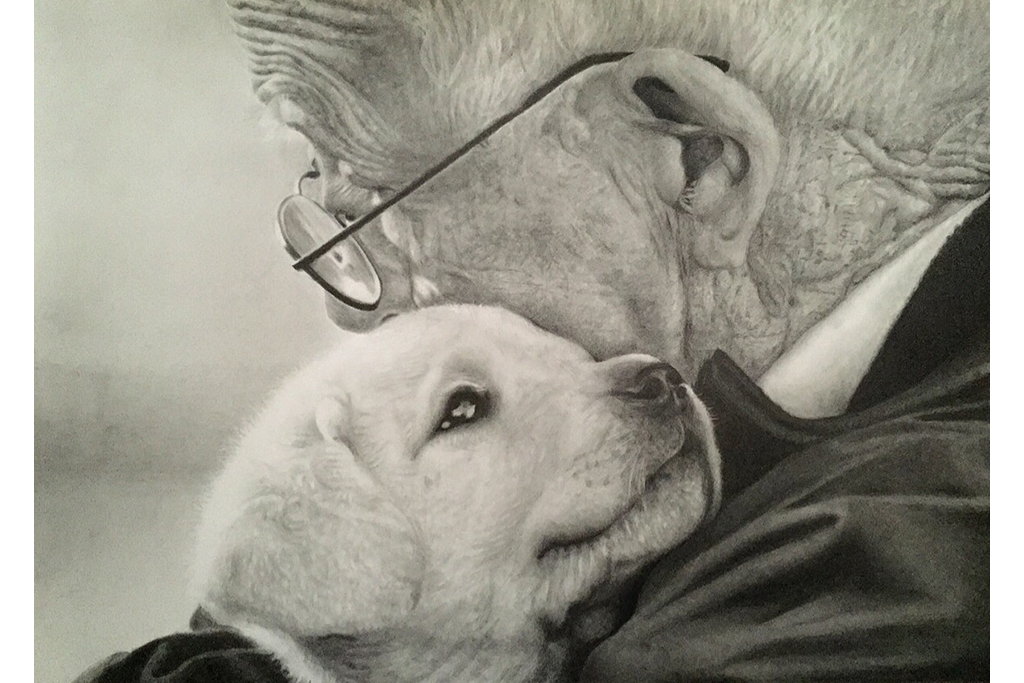 Art / photography
2021.03.24
Atsushi Shibata's pencil drawing exhibition that draws all people and landscapes with just a pencil
FEI ART MUSEUM YOKOHAMA Holding period: 2021.04.30 to 2021.05.02
「Atsushi Shibata Pencil Drawing Exhibition」
(Please note that this page was created using Google's automatic translation service and understand that because of this, its translation may not necessarily be accurate.)
FEI ART MUSEUM YOKOHAMA is pleased to announce the "Atsushi Shibata Pencil Drawing Exhibition". Atsushi Shibata draws all the people and landscapes with just a pencil. Its appeal lies in its delicate depiction that can be mistaken for a photograph. In addition to the elaborate realism, the warmth of the person, the feelings, and the breath of the scenery that are transmitted from the work attract the viewer. Even now, while serving as a director of the New Japan Art Institute, he continues to enthusiastically draw works.
In this exhibition, along with Mr. Shibata's work, we will also introduce the achievements of the students of the pencil drawing class sponsored by the artist. Please enjoy the world of moving pencil drawings and black and white realism.
Atsushi Shibata Pencil Drawing Exhibition
[Date and time] April 30th (Friday) -May 2nd (Sunday) 10: 00-19: 00 (Scheduled to open in the afternoon on the first day / Until 16:30 on the last day)
[Venue] FEI ART MUSEUM YOKOHAMA
[Closed days] Open all year round
[Exhibitor] Atsushi Shibata
[Fee] Free
[Organizer] FEI ART MUSEUM YOKOHAMA
[Inquiry] 045-411-5031 (FEI ART MUSEUM YOKOHAMA)
FEI ART MUSEUM YOKOHAMA was created in 2012 based on the desire of Hideharu Fukasaku, the owner of the gallery, to share the joy and excitement of seeing. It was newly established in March of the year near the west exit of Yokohama Station. A large gallery with a floor area of 160 square meters and a ceiling height of 3.4 meters, it can be used as a rental gallery as well as holding various special exhibitions such as a fan exhibition, a calligraphy exhibition, and a sculpture exhibition by young artists.
Address

Yokohama Tsuruyacho Building 1F, 3-33-2 Tsuruyacho, Kanagawa-ku, Yokohama-shi, Kanagawa

TEL

045-411-5031

Business Hour

10: 00-19: 00 [Closed] Monday (The end time of the last day may vary depending on the exhibition)
Map