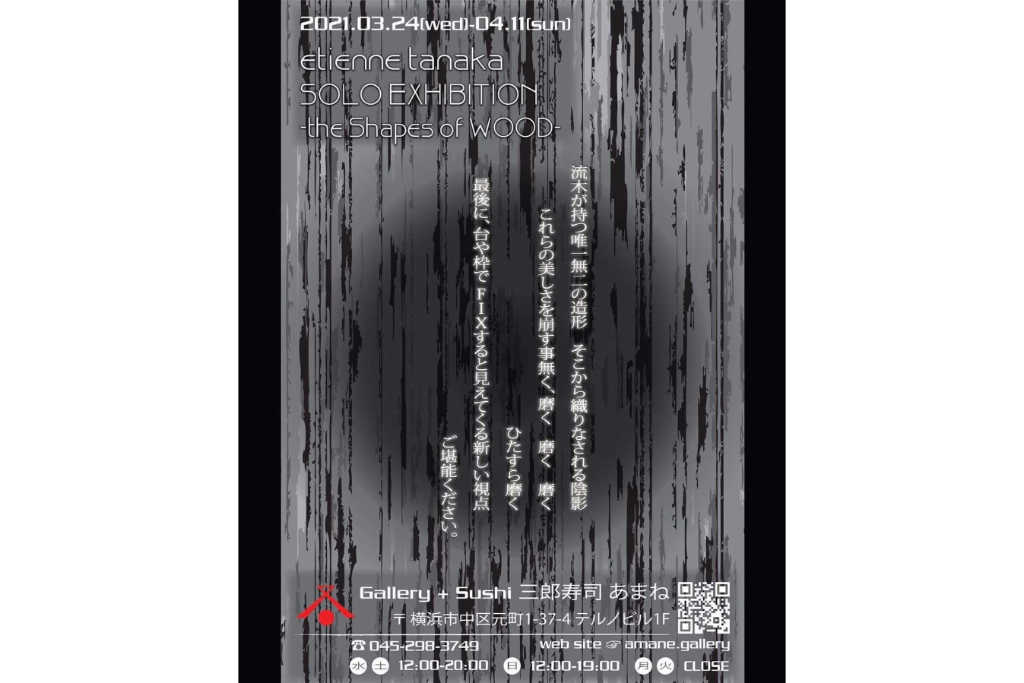 美術・写真
Space director and graphic designer Etienne Tanaka's first solo exhibition will be held in Motomachi!
Gallery + Sushi Saburo Sushi Amane in Motomachi, Yokohama is holding the first solo exhibition of spatial director/graphic designer Etienne Tanaka.
The unique shape of driftwood and the shadows woven from it
Polish, polish, polish without destroying the beauty of these things.
polish earnestly
Finally, a new perspective that can be seen by fixing the table or frame
Please enjoy it.
[Artist introduction]

Etienne Tanaka (Spatial Director/Graphic Designer)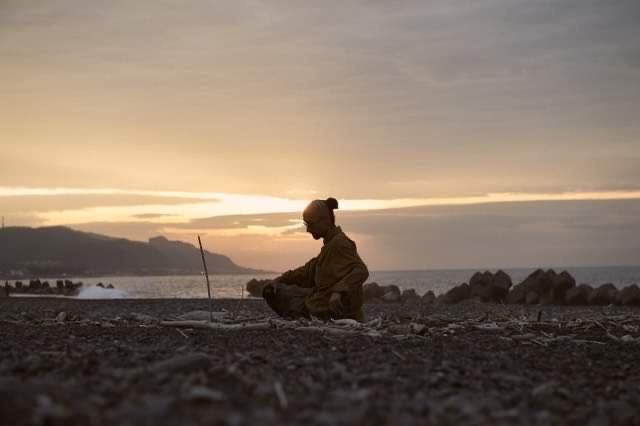 Born in Itabashi, Tokyo in 1985.
He was exposed to woodworking and handicrafts from an early age and learned the joy of making things. Based in Tokyo, he works to make driftwood, flotsam, and other objects that have no longer served their purpose shine once again in a different way, by incorporating a unique sense of ``JAPONISM'' that stems from the Japanese and French blood. March 2012: Started spatial design team "Samaya Design". Mainly deals with venue and stage decorations for live events, including large music festivals such as FUJI ROCK FES, SUMMER SONIC, and RSR FES.In recent years, we have been working on permanent decorations for campsites and Activities span a wide range of areas, including store visual design, interior design, and store equipment production.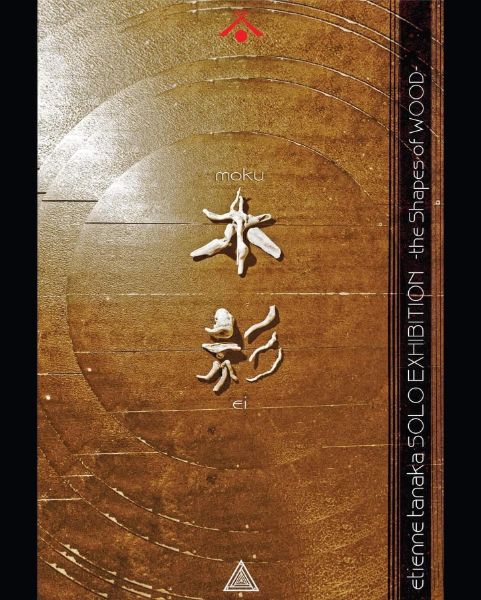 etienne tanaka SOLO EXHIBITION
Kikage-mokuei- the Shapes of WOOD
[Period] Currently being held - Sunday, April 11th
[Venue] Gallery + Sushi Saburo Sushi Amane
[Time] Wednesday-Saturday 12:00-20:00/Sunday 12:00-19:00
[Closed] Mondays and Tuesdays
[Fee] Free (Food and drinks are not included)
[TEL] 045-298-3749
[URL] https://www.facebook.com/AmaneMotomachi/


Click here for "Amane Online Gallery"