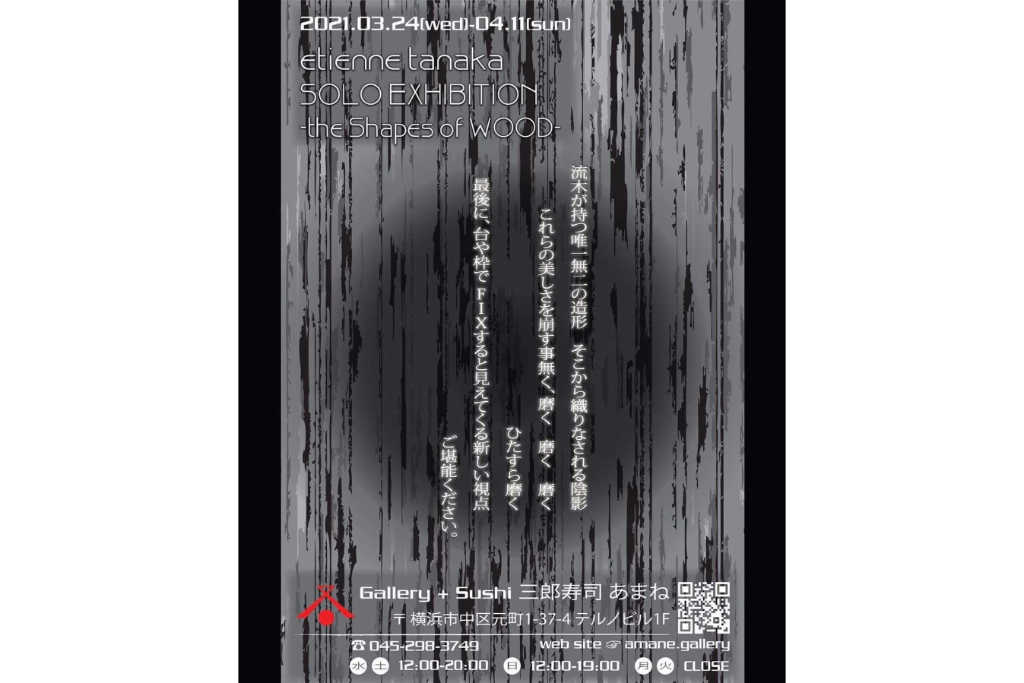 美術・写真
The first solo exhibition of space director and graphic designer Tanaka Etienne will be held in Motomachi!
At Gallery + Sushi Saburo Sushi Amane in Motomachi, Yokohama, we are holding the first solo exhibition of space director / graphic designer Etienne Tanaka.
The unique modeling of driftwood The shadows woven from it
Polish and polish without destroying these beauty
Polish earnestly
Finally, a new perspective that can be seen by FIXing with a stand or frame
Please enjoy it.
[Artist introduction]

Etienne Tanaka (spatial director / graphic designer)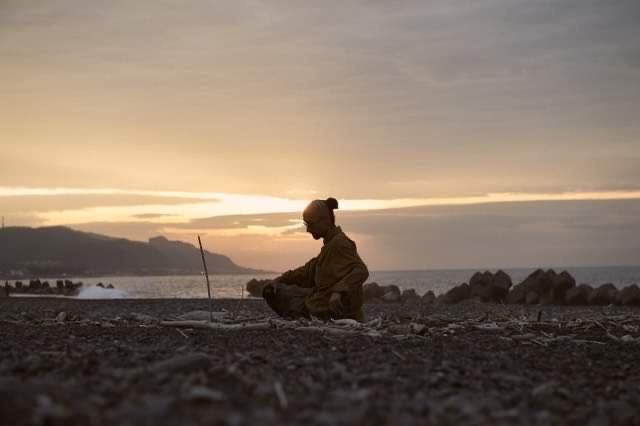 Born in Itabashi, Tokyo in 1985.
From an early age, he has been exposed to woodworking and handicrafts and learned about the joy of manufacturing. Based in Tokyo, he is working based in Tokyo, interweaving the unique "JAPONISM" feeling that comes from the blood of Japan and France, in order to make driftwood, drifting objects, and things that have finished their roles shine again in a different way. March 2012 Started the space design team "Samaya Design". Mainly deals with large music festivals such as FUJI ROCK FES, SUMMER SONIC, RSR FES, venues and stage decorations for live events. In recent years, permanent decorations for campgrounds and , Store visual design, interior decoration, production of store equipment, etc.
& nbsp;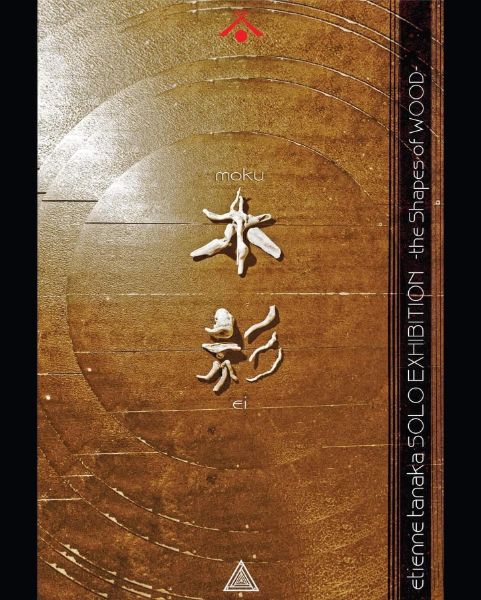 etienne tanaka SOLO EXHIBITION
Kikage -mokuei- the Shapes of WOOD
[Session] Now being held- Sunday, April 11
[Venue] Gallery + Sushi Saburo Sushi Amane
[Time] Wed-Sat 12: 00-20: 00 / Sun 12: 00-19: 00
[Regular holiday] Monday and Tuesday
[Fee] Free (food and drink charges are not included)
[TEL] 045-298-3749
[URL] https://www.facebook.com/AmaneMotomachi/


Click here for "Amane Online Gallery"
Outline of the event
Schedule
Place

Gallery + Sushi Saburo Sushi Amane

A fusion of a gallery and a sushi restaurant. Operates a 100% special exhibition by calling out to the artists. Like a sushi restaurant, the gallery exhibits a sense of the season with an awareness of the season. Taking advantage of his career as a wholesaler in the Tsukiji market, he is particular about ingredients and proposes a casual sushi restaurant that anyone can easily enjoy while being genuine.
In addition, because the store is entirely glass-walled, we carefully consult with the artist about our approach to people on the road and exhibit it. I also think about the balance with the exhibition before and after so that I will not get bored every time.
<Access> A 2-minute walk from Motomachi-Chukagai Station on the Minatomirai Line

About the facility Access