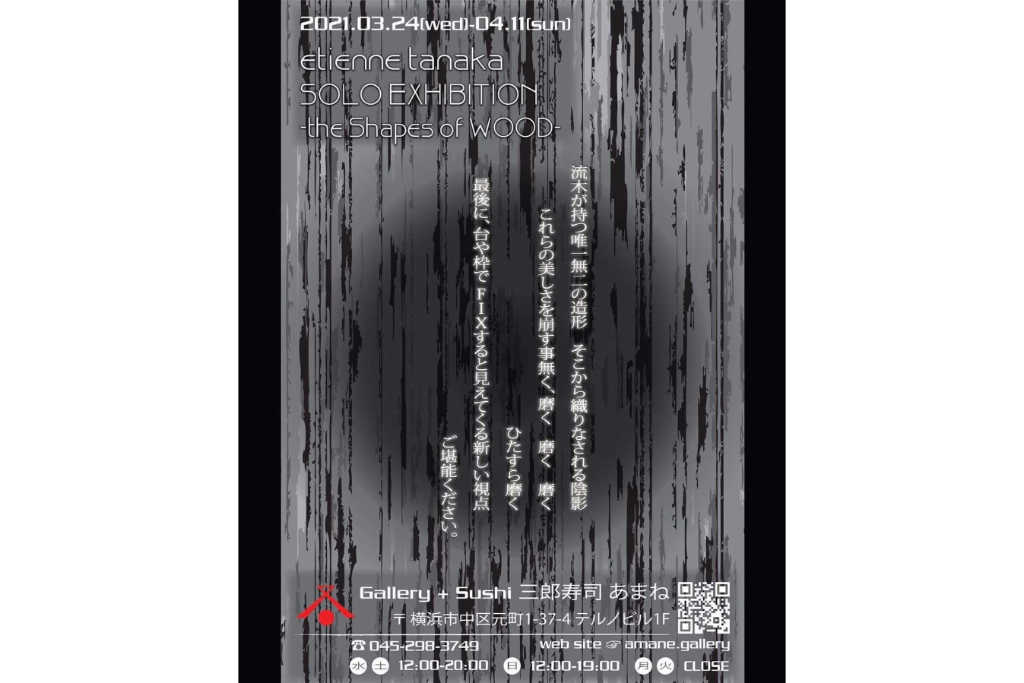 美術・写真
Space director and graphic designer Etienne Tanaka will hold his first solo exhibition in Motomachi!
Gallery + Sushi Saburo Sushi Amane in Motomachi, Yokohama is holding the first solo exhibition of space director/graphic designer Etienne Tanaka.
The unique shape of driftwood and the shadows woven from it
Polish, polish, polish without destroying their beauty
earnestly polish
Finally, a new perspective that can be seen by fixing with a stand or frame
Please enjoy.
[Artist Introduction]

Etienne Tanaka (Spatial Director/Graphic Designer)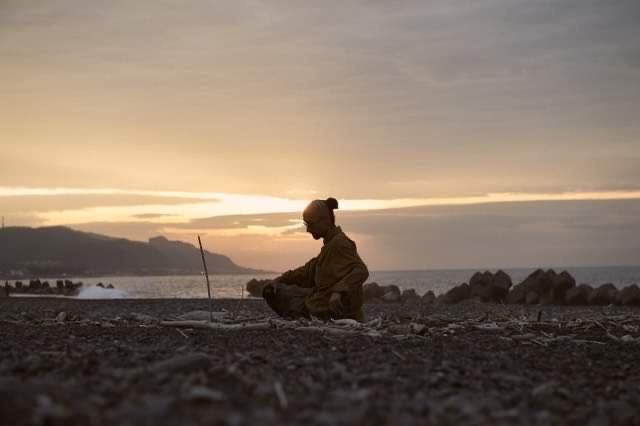 1985 Born in Itabashi, Tokyo.
Touching woodwork and handicrafts from an early age, he knows the joy of making things. Based in Tokyo, he interweaves a unique "JAPONISM" feeling that comes from the blood of Japan and France in order to make driftwood, drifting objects, and things that have finished their role shine again in a different way. Spatial design team "Samaya Design" started in March 2012. Mainly involved in venue and stage decorations for live events, including large-scale music festivals such as FUJI ROCK FES, SUMMER SONIC, RSR FES. , store visual design, interior design, production of store fittings, etc.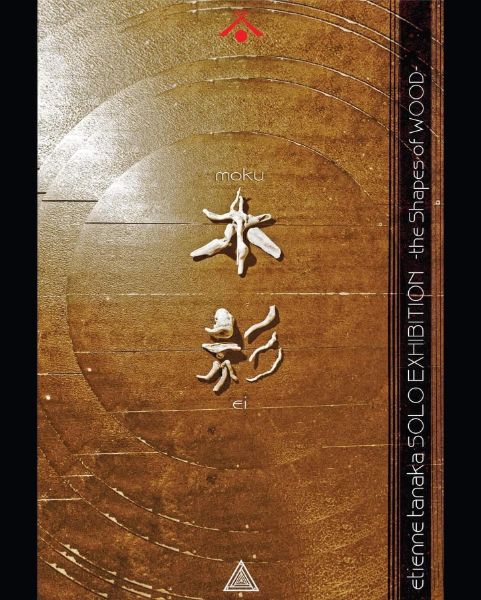 etienne tanaka SOLO EXHIBITION
kokage -mokuei- the Shapes of WOOD
[Exhibition period] Now being held- Sunday, April 11
[Venue] Gallery + Sushi Saburo Sushi Amane
[Hours] Wed-Sat 12:00-20:00 / Sun 12:00-19:00
[Closed] Mondays and Tuesdays
[Fee] Free (separate food and drink charges)
[TEL]045-298-3749
[URL] https://www.facebook.com/AmaneMotomachi/


Click here for Amane Online Gallery