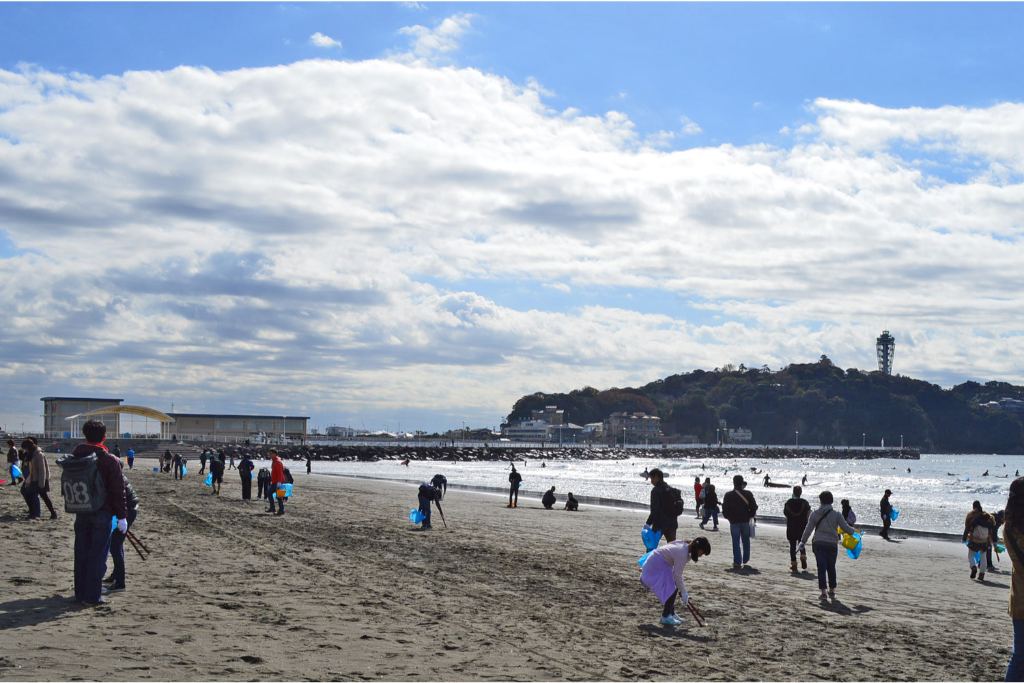 (TOP image) Enosui Beach Clean *Image
Aiming for a beach where you can walk barefoot, we will carry out beach cleaning.
Why don't you look for gifts from the sea while observing the washed-up debris on the beach with beach cleaning?
Please join us in our familiar and fun eco activities.
[Scheduled program]
■ 10:00-11:00
beach clean
* Garbage bags, work gloves, and tongs will be provided.
■ 11:00-11:30
beach combing art
* Making works using shells, etc.
[Target] Those who participated in beach cleaning (participation free)
■ 10:00-11:30
Campaign to collect PET bottle caps
Enosui Eco Day Vol.128
[Date and Time] April 18 (Sun) 10:00-11:30 *Cancelled in case of stormy weather
[Location] Katase Kaigan Nishihama (in front of the aquarium), Shonan Festival Square (in front of the Enoshima Aquarium ticket office)
[Target] Anyone
[Cooperation] NOTARI Hattori Co., Ltd. Kanagawa Coastal Beautification Foundation
[Inquiries] 0466-29-9960 (New Enoshima Aquarium)