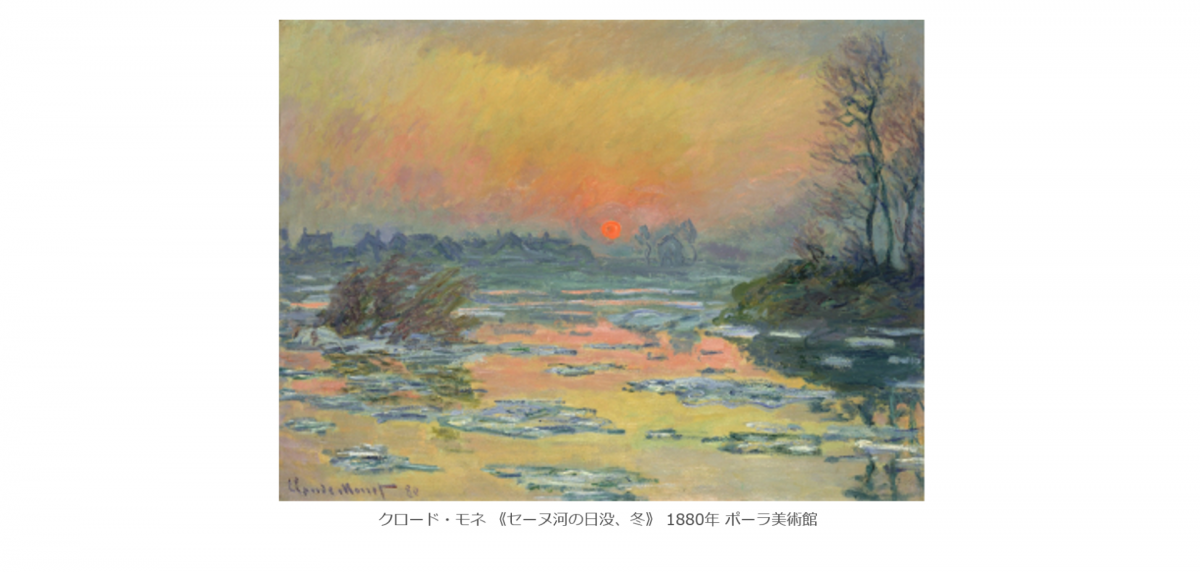 Art / photography
2021.05.21
Experience the new charm of 11 Monet works in a contemporary space created by up-and-coming architect Hideyuki Nakayama
POLA MUSEUM OF ART Holding period: 2021.04.17 ~ 2022.03.30
Ends in 163 days
「Monet-in the light」
(Please note that this page was created using Google's automatic translation service and understand that because of this, its translation may not necessarily be accurate.)
Pola Museum of Art Miraculous Monet Collection Special Open
Claude Monet, a painter who represents the Impressionists. The Pola Museum of Art houses 19 Monet works, the largest number in the country. In the latter half of the 19th century, Monet moved around the Seine basin and eventually settled in Giverny on the outskirts of Paris, where he continued to paint landscapes throughout France and on travel destinations such as London and Venice. He continued to pursue the changing light, which shows different expressions depending on the season and time, throughout his life.
In this exhibition, we will introduce 11 masterpieces from the collection of the Pola Museum of Art, such as "Rouen Cathedral" (1892) and "The Water-Lily Pond" (1899). This is an attempt to approach the new charm of Monet's work in a novel exhibition space created by up-and-coming architect Hideyuki Nakayama.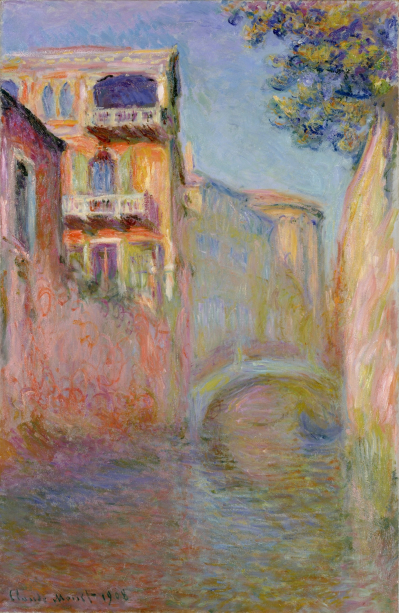 Claude Monet 《Salute Canal》 1908 Pola Museum of Art

Hideyuki Nakayama Architect
Born in Fukuoka Prefecture in 1972. 1998 Graduated from Tokyo University of the Arts, Department of Architecture. Completed the master's program at the same graduate school in 2000. After working at Toyo Ito Architects, he established Hideyuki Nakayama Architects in 2007. Since 2014, he has been an associate professor at Tokyo University of the Arts. Major works include "2004", "O House", "Y Building", "Y House", "House and Road", "Stone of Stone Island", "Chord and Arc", "mitosaya Herb Garden Distillery" , "Printmaking Studio / Frans Masereel Centrum "(in collaboration with LIST). Major awards include SD Review 2004 Kashima Award (2004), 23rd Yoshioka Award (2007), Red Dot Design Award (2014), and JIA Young Architect Award (2019).
Monet-in the light
[Schedule] April 17, 2021 (Sat) -March 30, 2022 (Wed)
[Time] 9: 00-17: 00 (Admission is until 16:30)
[Venue] Atrium Gallery Pola Museum of Art Exhibition Room 3
[Fee] Free (admission fee not included)
* Adult 1,800 yen / Senior discount (65 years old and over) 1,600 yen / University / high school student 1,300 yen
Free for junior high school students and younger / Person with a disability certificate and attendant 1,000 yen
[Cooperation] Maruhachi Tent Shokai Co., Ltd., ENDO Lighting Co., Ltd., Arteria Co., Ltd.
[Support] Embassy of France in Japan / Anstitut Francais Japan
[Planning cooperation] Hideyuki Nakayama Architects, Okayasu Izumi Lighting Design Office
[Official website] https://www.polamuseum.or.jp/monet_inthelight/
The Pola Museum of Art was opened in 2002 in Hakone Town, Kanagawa Prefecture, with the concept of "coexistence of nature and art in Hakone." The collection of the Pola Museum of Art has been collected by Tsuneji Suzuki, the second generation of the founder of POLA, for more than 40 years. There are 10,000 points. The building, which takes into consideration the nature and landscape of Hakone, has a height of 8m above ground, and most of the building is placed underground so that it blends into the forest. In addition, the promenade was grand-opened in July 2013 so that you can enjoy the rich nature of Fuji Hakone Izu National Park. In the forest where beech and Himeshara grow in clusters, you can enjoy nature walks along with the works of art.
The collection of Western paintings centered on Impressionists such as Monet and Renoir is one of the largest in Japan. Although it is located in a tourist spot called Hakone, you can relax and appreciate authentic works of art. As one of our commitments, the lighting in the exhibition room is set to "Twilight in Paris in July" so that Impressionist works can be beautifully appreciated. In addition, you can enjoy it without getting tired even if you visit the exhibition or each season, such as renewing the original goods and the course menu of the restaurant according to the theme of each exhibition. In an architectural space full of light, please spend a time touching the rich collection and the works of artists who are active on the front lines in modern times.
Address

1285 Kozukayama, Sengokuhara, Hakone-machi, Ashigarashimo-gun, Kanagawa

TEL

0460-84-2111

Business Hour

[Opening hours] 9:00 to 17:00 (admission is until 16:30), open all year round (temporary closure due to exhibition changes)

Credit Card

Yes (VISA, MASTER, JCB, AMEX, Diners, UnionPay)

Parking Area

Yes

Average Usage

[Admission fee] Adults ¥ 1,800, college / high school students ¥ 1,300, junior high school students and younger: Free * Please check the official website for details such as usage fees.
Map