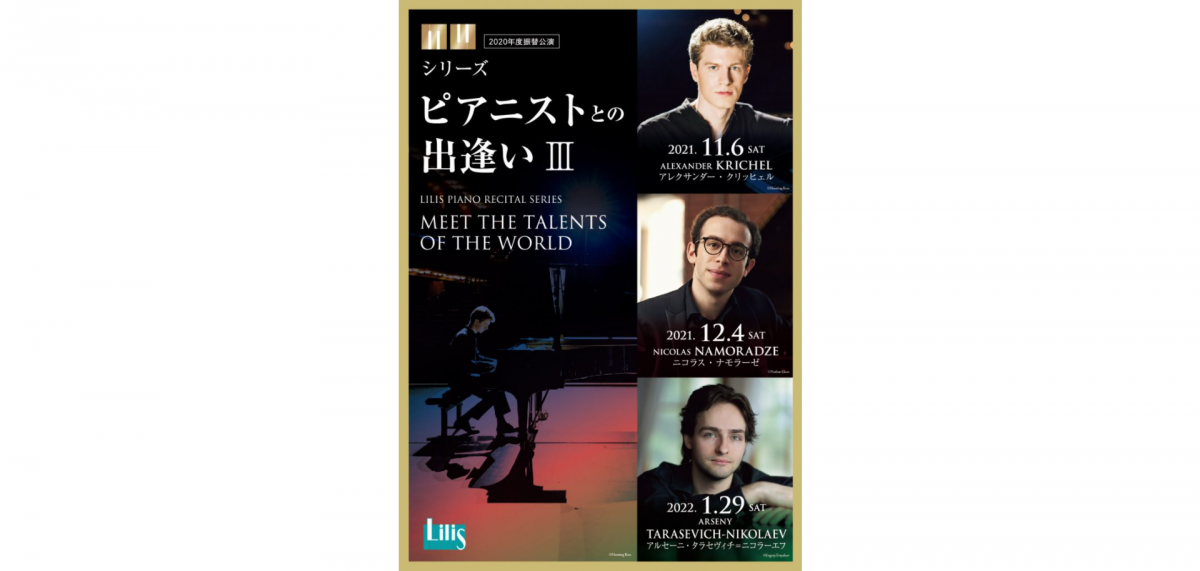 音楽
[Cancelled] Arseni Tarasevic-Nikolaev Piano Recital, a young classical music evangelist who is drawing attention from around the world
Affected by the spread of the new coronavirus infection, "Alexander Kricher"
"Nicholas Namorase" cannot come to Japan, and "Arseni Tarasevic-Nikolaiv" has no prospect of coming to Japan.
Unfortunately, it is no longer possible to establish a series concert, so we have decided to cancel the three performances.
Please contact Lilith for more information regarding cancellations and ticket refunds.
Born in a Moscow music family, he is a young classical music evangelist who is drawing attention from around the world, with his grandmother Tatiana Nikolayeva.
Pianism, which combines thoughtful musicality, deep lyricism, and unique sensitivity, is reminiscent of the great masters.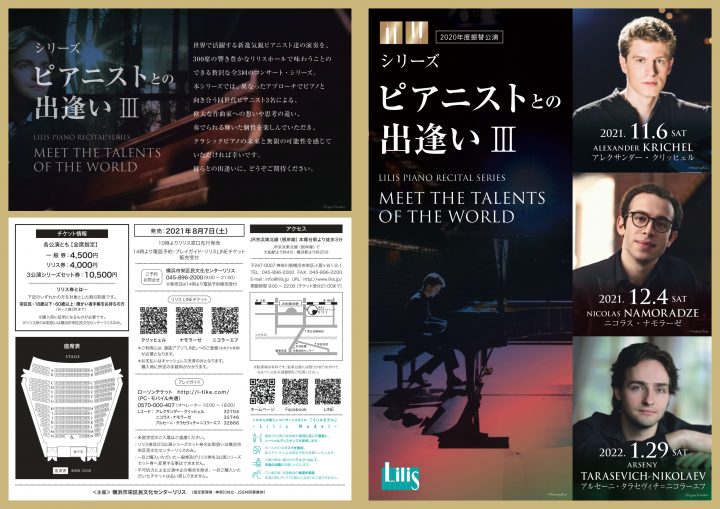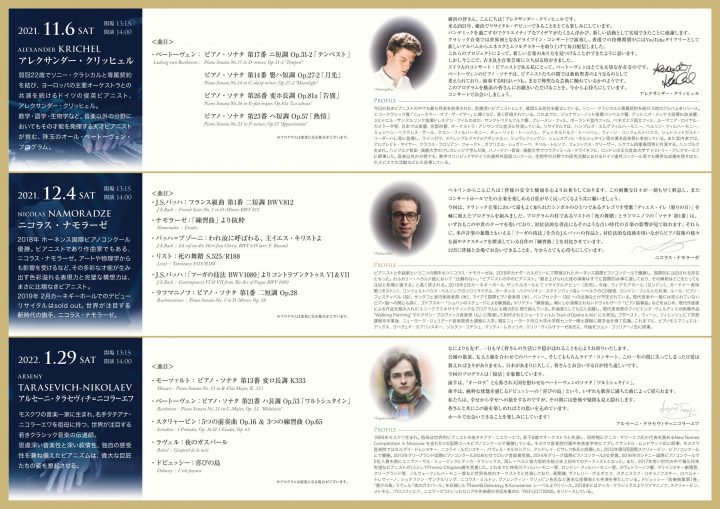 Series <Meeting with a Pianist III> Vol.3 Arseni Tarasevic-Nikolaev Piano Recital
[Schedule] Saturday, January 29, 2022
[Start] 14:00 (Open at 13:15)
[Venue] Lilis Hall, Sakae Ward Cultural Center, Yokohama City
[Cast] Arseni Tarasevi-Nikolaev (piano)
[Song] Mozart: Piano Sonata No. 13 in B flat major, K333
Beethoven: Piano Sonata No. 21 in C major Op.53 "Waldstei"Hmm"
Scriabin: 5 Preludes Op.16 & 3 Etudes Op.65
Ravel: Gaspard at night
Debussy: Island of Joy
* The program is subject to change.
[Price] All seats reserved
General ticket 4,500 yen / Lilith ticket 4,000 yen / Series 3 performance set 10,500 yen
* Lilis tickets and 3 performance series set tickets are only available at the Lilis Hall, Sakae Ward Cultural Center, Yokohama City.
[Official homepage] http://www.lilis.jp/event/?id=1566541510-977499
[Organizer / Inquiries] Lilis Hall, Sakae Ward, Yokohama City 045-896-2000 (9: 00-21: 00)