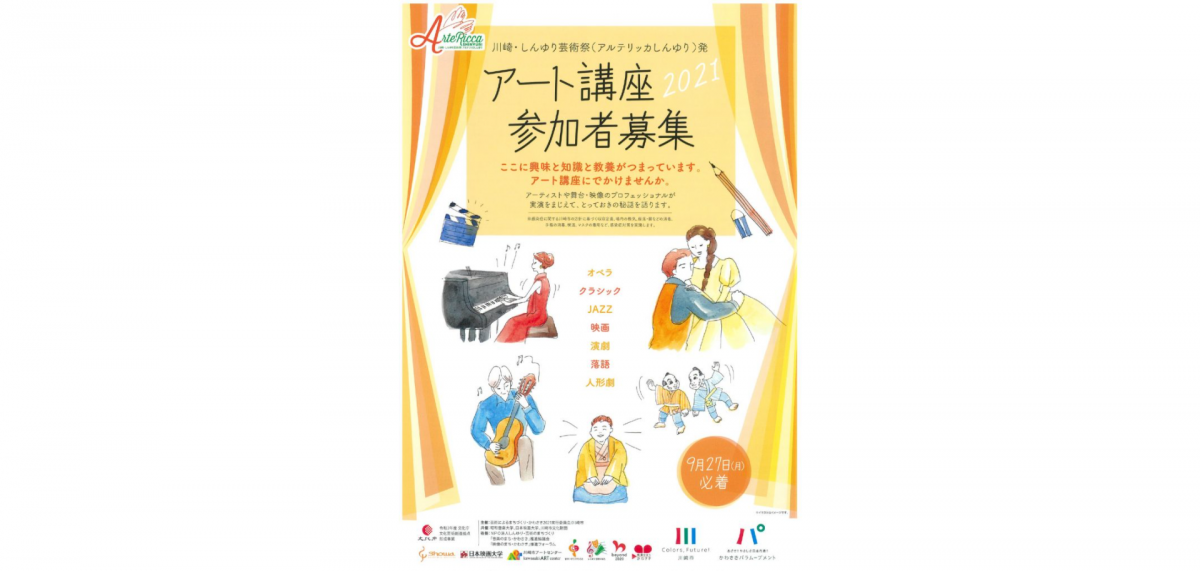 Recruiting students for the art course 2021 from the Kawasaki Shinyuri Arts Festival (Arterica Shinyuri).
「Kawasaki Shinyuri Arts Festival (Arterica Shinyuri) Art Course 2021 Student Recruitment (8 times in total)」
(Please note that this page was created using Google's automatic translation service and understand that because of this, its translation may not necessarily be accurate.)
A total of eight times, with representative Japanese artists and experts as instructors, to listen to a lot of stories that you can not usually hear, such as feelings and commitment to the work, behind the scenes, etc. about the charm of the world of the art field from the stage to the video. (There is also a lecture with demonstration.)
Every year, through this course, many people are active as art volunteers and are a great force to support the operation of the art festival, not only to the viewer but also to convey the charm of art.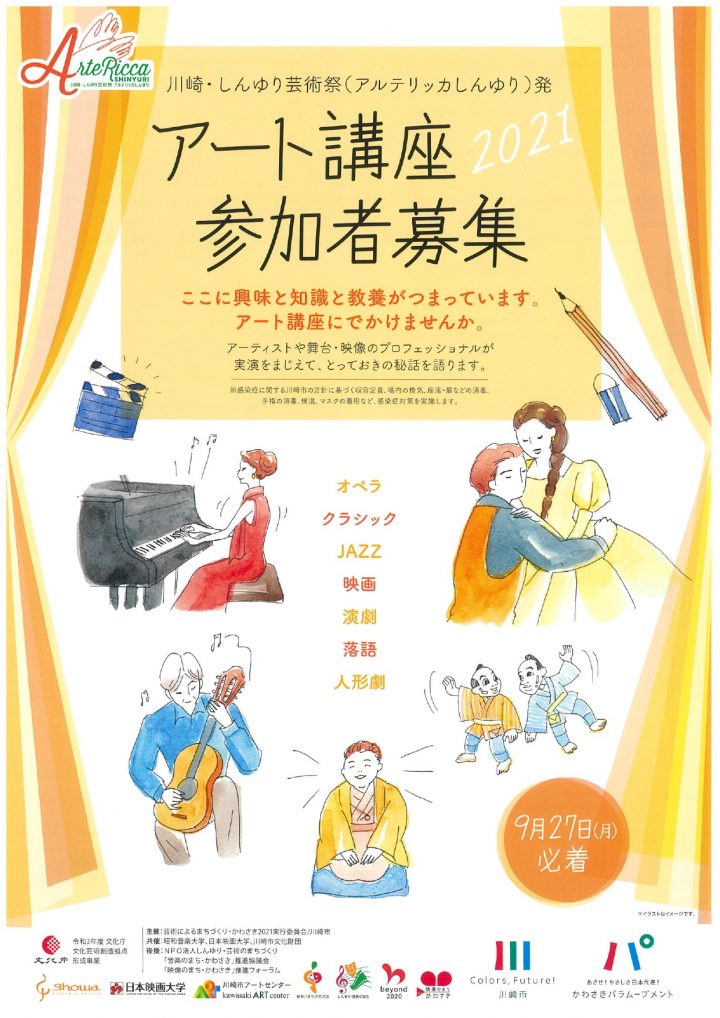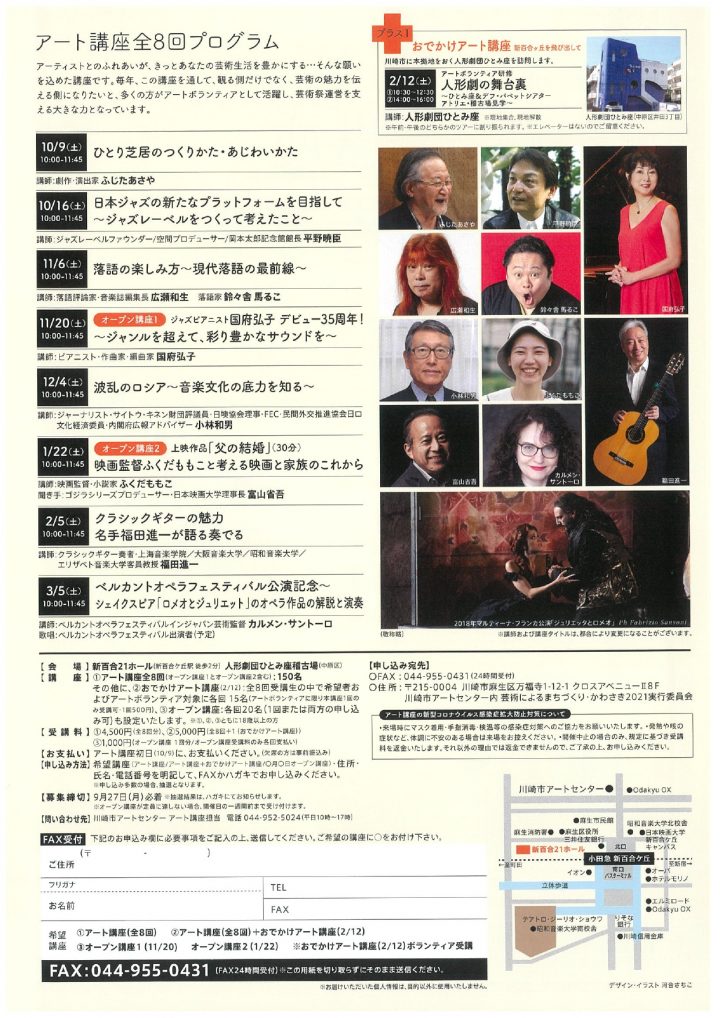 Kawasaki Shinyuri Arts Festival (Arterica Shinyuri) Art Course 2021 Student Recruitment (8 times in total)
[Schedule] October 9, 2021 (Sat) -March 5, 2022 (Sat)
[Start] 9:30 (However, the first reception starts at 9:15)
[Place] Shinyurigaoka 21 Hall
[Tuition fee] ① 4,500 yen (8 times in total)
② 5,000 yen (8 times in total + 1 (outing art course))
③ 1,000 yen (1 open course / pay only the open course tuition fee each time)
[Application deadline] Must arrive by Monday, September 27
[Official homepage] https://kawasaki-ac.jp/th/theater/detail.php?id=000421
[Contact] Kawasaki Art Center Art Course 044-952-5024 (Weekdays 10: 00-17: 00)