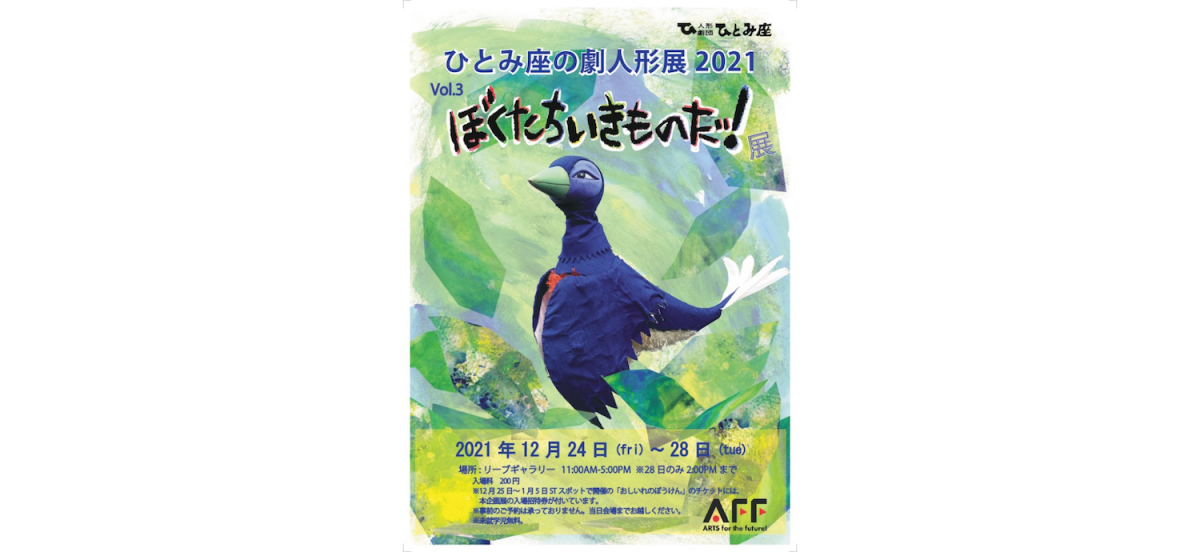 Art / photography
2021.10.07
We will exhibit the expressive "Ikimono-tachi" puppets that were active in the puppet show.
「"Hitomiza Puppet Exhibition 2021 Vol.3" -We are living things! Exhibition」
(Please note that this page was created using Google's automatic translation service and understand that because of this, its translation may not necessarily be accurate.)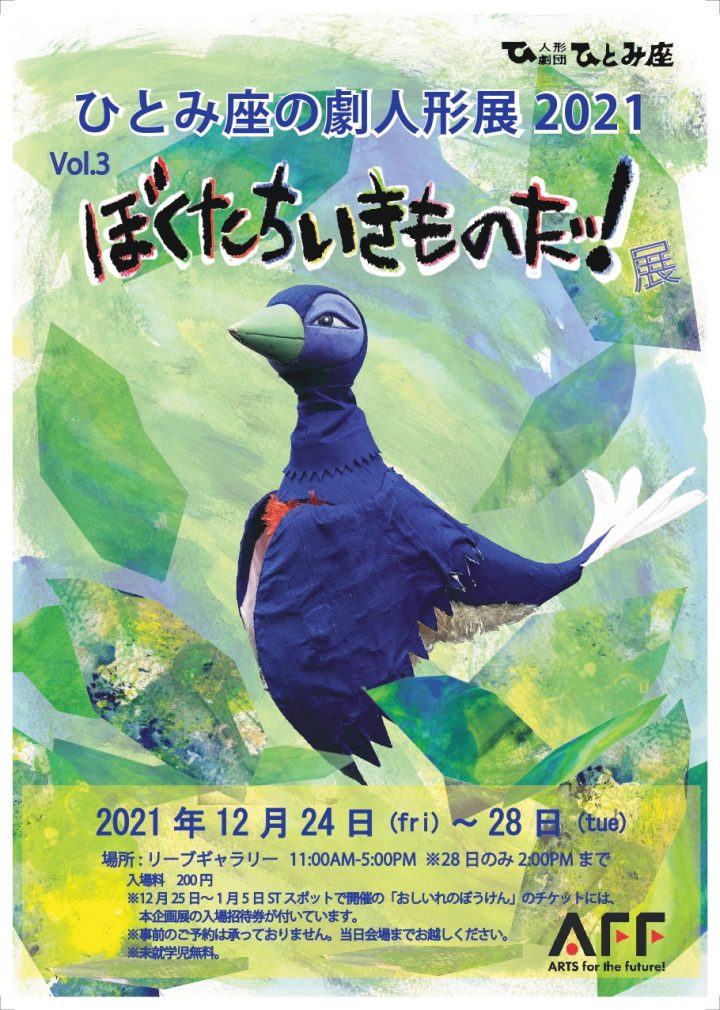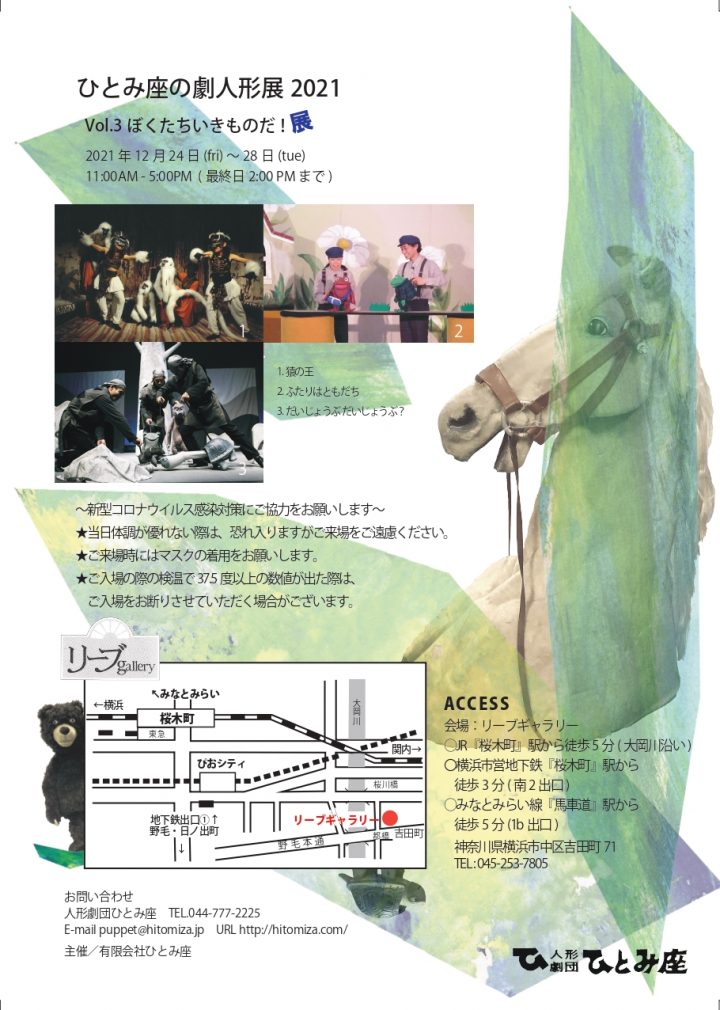 Many animals and insects appear in the puppet show of Hitomiza Puppet Theater.
A theater doll exhibition that held Vol.1 in June and Vol.2 in August of this year.
In the exhibition of Vol.3, the puppets of "" Ikimono-tachi "" who played an active part in the puppet show will be exhibited.
Kaeru-kun and Gama-kun, who are "two friends".
Animals appearing in "Is it okay?" ...
Please have a look at the expressive dolls.
"Hitomiza Puppet Exhibition 2021 Vol.3" -We are living things! Exhibition
[Schedule] December 24th (Fri) -28th (Tue), 2021
[Time] 11:00 to 17:00 (until 14:00 on the last day)
[Place] Leave Gallery (Sakuragicho)
(71 Yoshidamachi, Naka-ku, Yokohama)
[Admission fee] 200 yen
* Free for preschoolers
[Official homepage] Click here
[Contact] Hitomiza Puppet Theater TEL: 044-777-2225 (Monday-Saturday AM10: 00-PM6: 00)