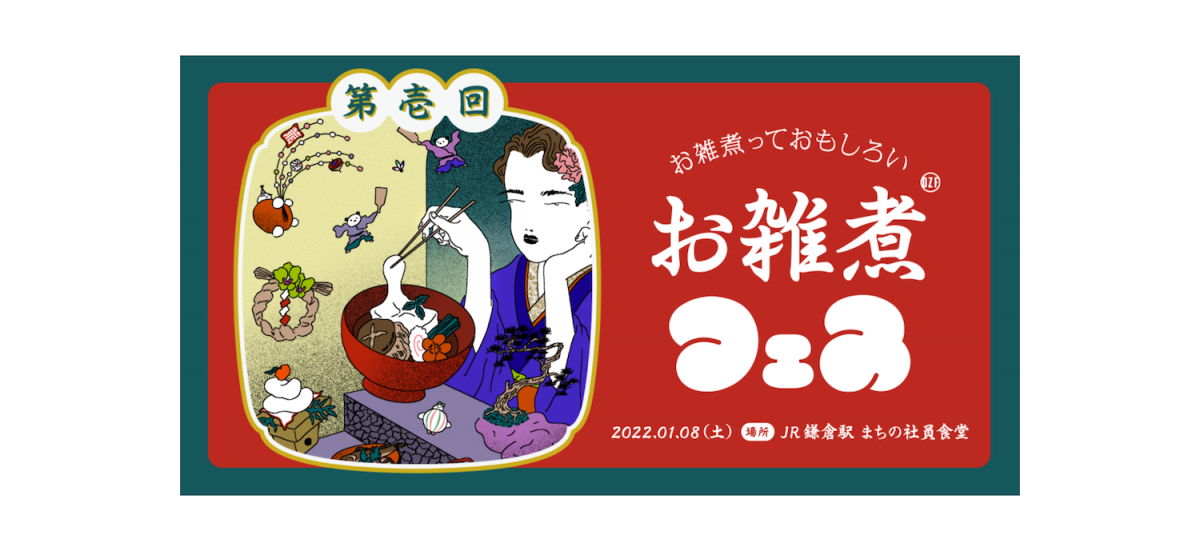 Lectures / Workshops
2021.11.24
We have a lineup of 6 types of ozoni from Hokkaido, Niigata, Ibaraki, Nara, Hiroshima, and Fukuoka prefectures, which are rich in taste and appearance.
「1st Zoni Festival」
(Please note that this page was created using Google's automatic translation service and understand that because of this, its translation may not necessarily be accurate.)
You can enjoy ozoni from various regions throughout Japan with the keyword "Zoni is interesting".
<Zoni Festival> will be held on Saturday, January 8, 2022 in Kamakura, Kanagawa Prefecture.
Mr. Hiroko Kasuya, a representative of Zoni Co., Ltd. and a researcher of Zoni, participated in the planning of the event.
A full-scale ozoni event.
1st Zoni Festival
[Schedule] Saturday, January 8, 2022
[Time] 11:00 to 18:00
[Place] Town employee cafeteria
(11-12 Onarimachi, Kamakura City, Kanagawa Prefecture)
[Fee] Free admission
* You can purchase from 1 cup of ozoni on the day.
In addition, advance tickets for a great deal <3 cups of ozoni set> are also on sale.
[Official Instagram] Click here
[Official website] Click here
[Organizer / Inquiries] Zoni Festival TEL: 080-3511-9674 (Suzuki)
Mail: ozounifestival@gmail.com