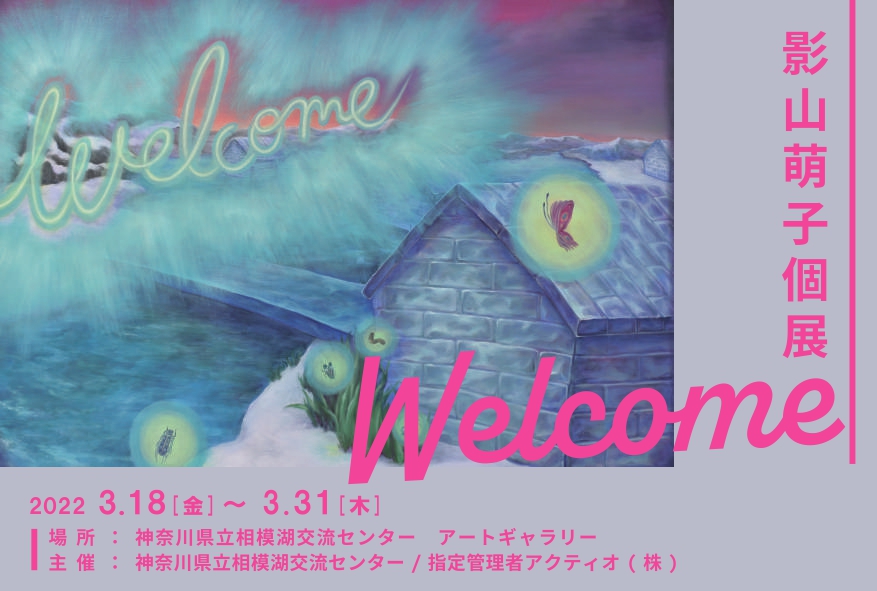 Moeko Kageyama is a young artist who is currently attracting attention. Until now, Kageyama has felt a sense of incongruity and suspicion about the constant urban development of his hometown of central Tokyo.
In response to this sense of incongruity and suspicion, she is trying to create a new reality by giving shape to the "lack of reality" through paintings and objects.
Please take a look at this group of works that interweave landscapes that no one has ever seen and expressions that are vivid and sinking.
Moeko Kageyama Solo Exhibition Welcome
[Schedule] March 18 (Friday) to March 31 (Thursday), 2022
* Closed on 22nd (Tue) and 28th (Mon) due to closed days)
[Time] 10:00-17:00
[Venue] Art Gallery
[Fee] Admission free
[Organizer] Kanagawa Prefectural Sagamiko Exchange Center (designated manager Actio Co., Ltd.)
[Support] Sagamiko Tourism Association Fujino Tourism Association Kotobukikai Nemoto Entertainment Planning Representative Shinpei Nemoto
[Inquiries] Kanagawa Prefectural Sagamiko Exchange Center Telephone 042 (682) 6121
Reception hours: 9:00-21:30 *Closed on Mondays (If Monday is a holiday, the next day will be closed)
[Official website] Click here