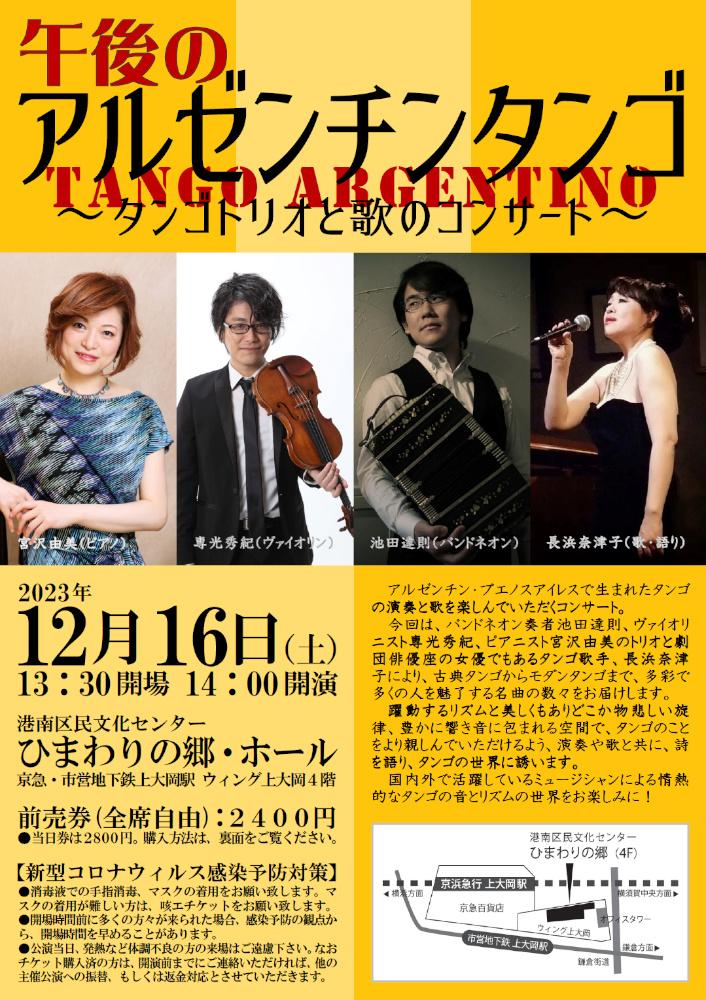 音楽
Afternoon Argentine Tango ~Tango trio and song concert~
Outline of the event
Schedule
Price

全席自由
前売り券 2,400円(税込)/当日券 2,800円(税込)

Place

Konan Civic Cultural Center Himawari no Sato

Centered around the hall and gallery, there is also a music room, conference room, practice room, and information corner, making it a versatile space for cultural practice, presentations, and art appreciation.
The hall is an enclosed, wood-scented facility suitable for chamber music, piano performances, choruses and acoustic instruments.
The gallery has movable exhibition panels that allow for a variety of exhibition formats.