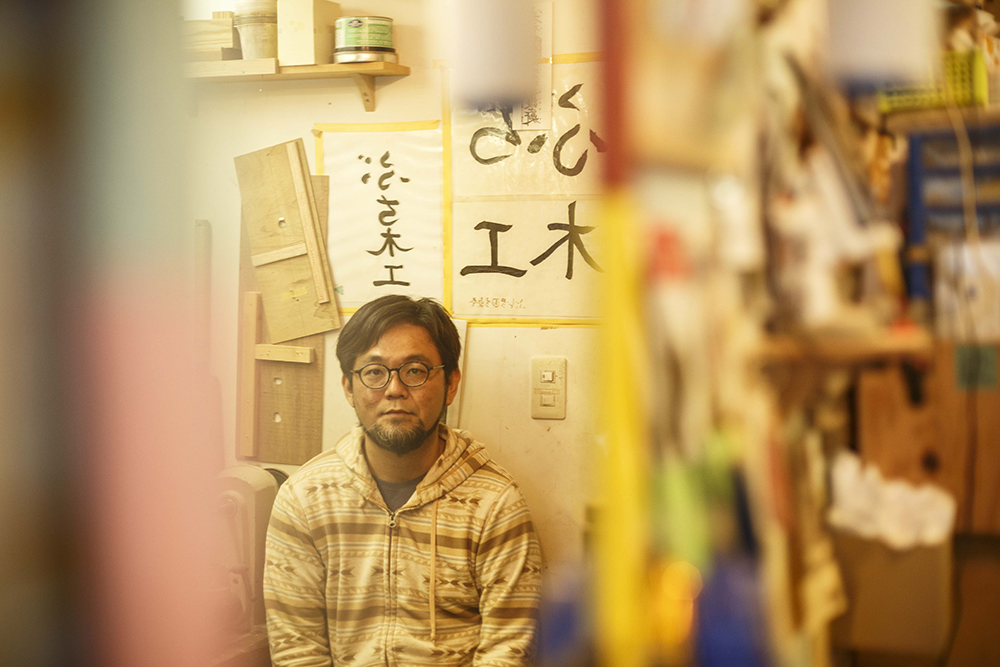 Woodworking accessories that can be used 100 years later [Buchi woodworking]
Manufacturing
Creating things
Takumi's scenery
The site of this issue
[Occupation] Woodworker
[Takumi name] Buchi Woodwork Masato Nishimura
[Place] Hatsune-cho, Yokohama
Carefully, slowly, and thoughtfully.
A corner that introduces the site of manufacturing that makes use of handwork.
For the first time, "I can continue to use it for a long time,
I want to make things related to life."
Such as ballpoint pens and cutlery,
Go to the workshop of "Buchi Woodworking" that dares to stick to familiar woodworking accessories.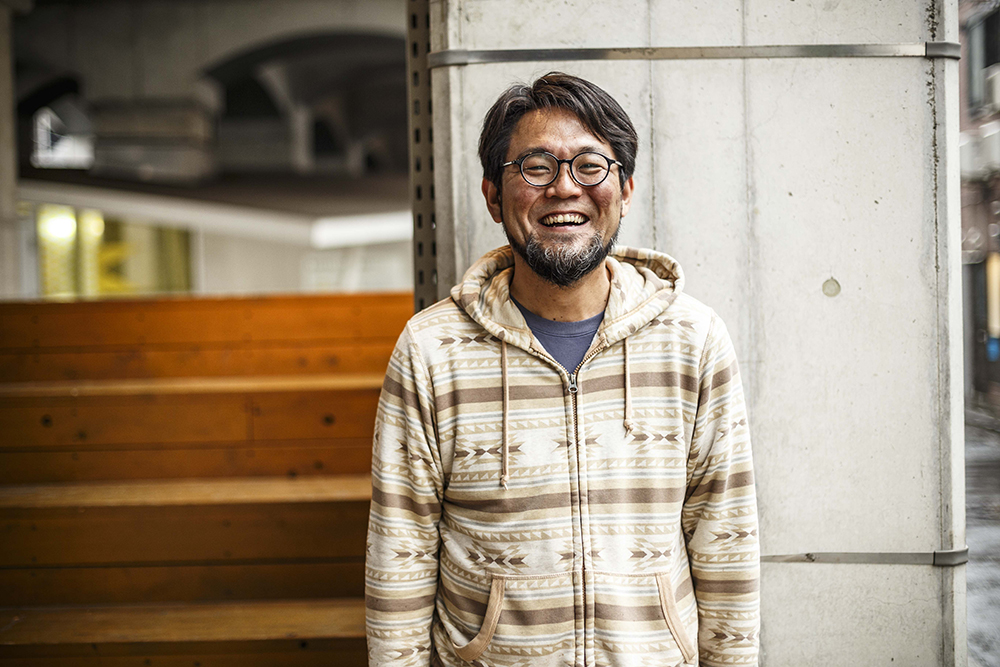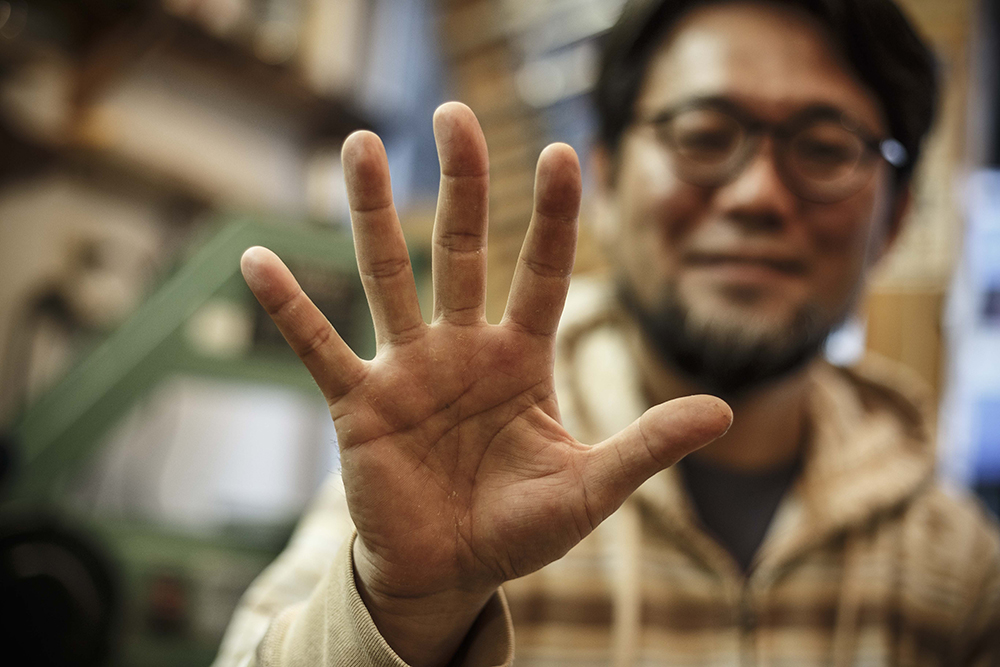 After working as a furniture maker, in 2011, he established "Buchi Mokko" in Hatsune-cho, Yokohama, with the desire to make things that fit his lifestyle. "Our motto is to see the faces of the creator and the user. Each wooden product has a different expression, so I would be happy if people could see and touch it and choose something that appeals to them," says Mr. Nishimura. The joy of craftsmanship is conveyed in the careful manner in which the wood is selected, carved, sanded, and painted with oil. This "Buchi Mokko" ballpoint pen will also appear as official merchandise for the Yokohama Triennale 2017, which will be held this summer. Only one ballpoint pen in the world born by handwork. Please pick it up and choose with your heart.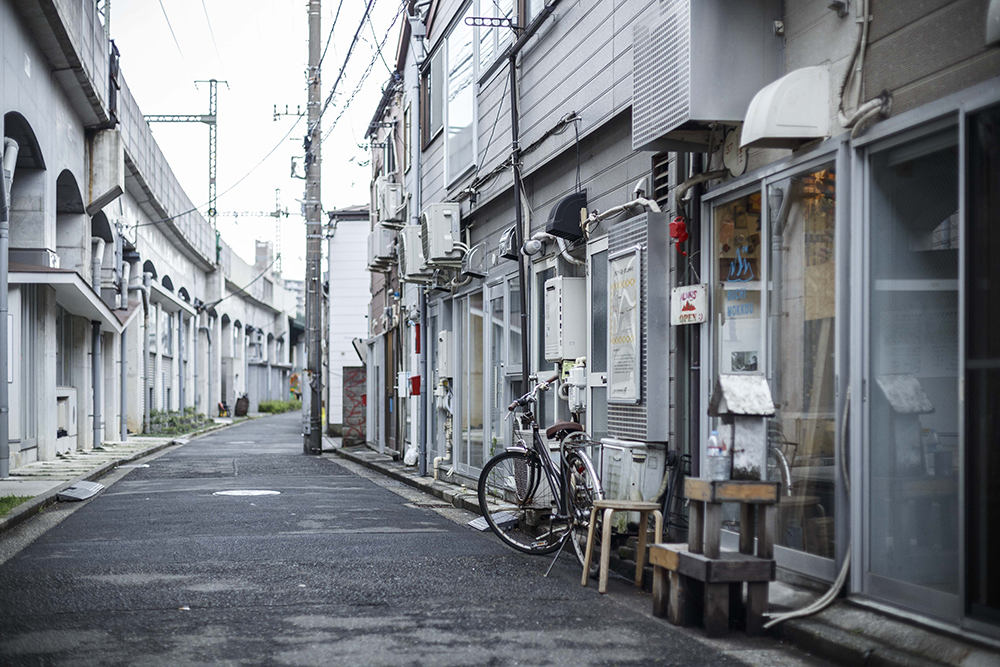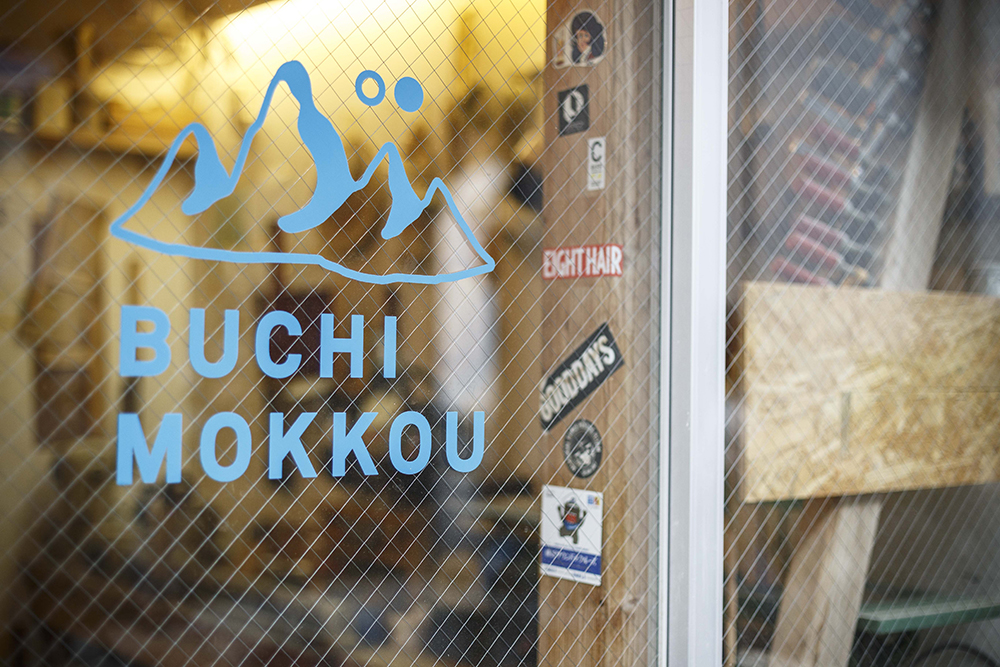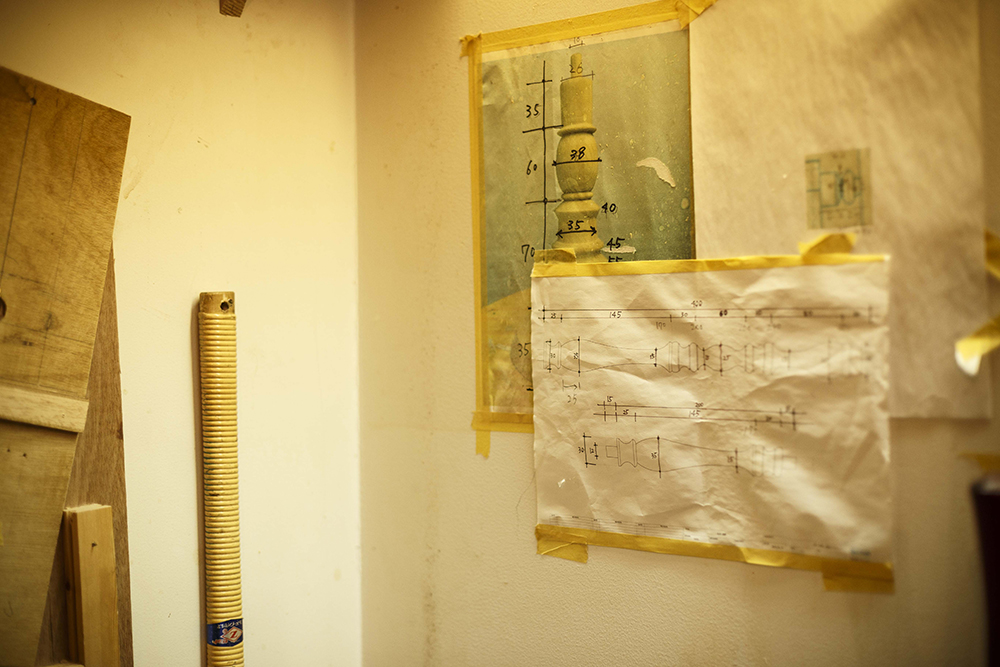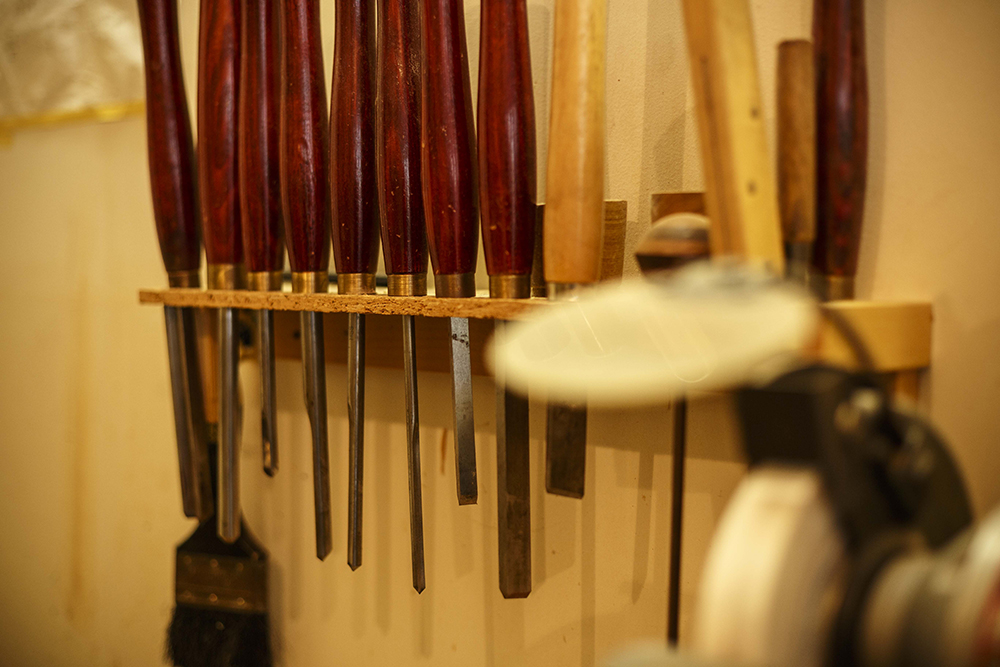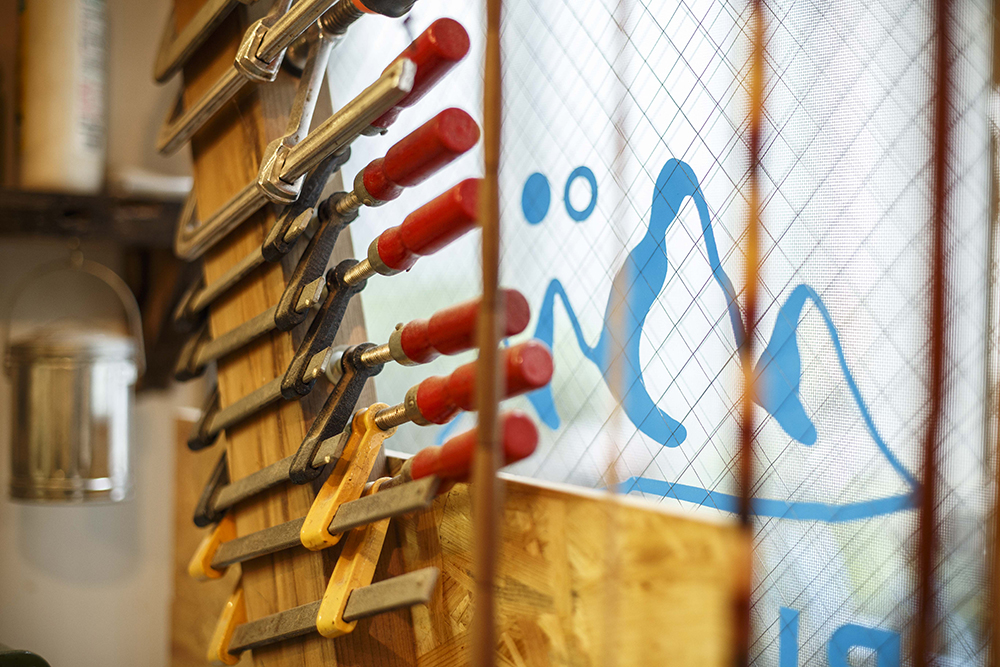 In this interview, we had a marquetry ballpoint pen made in front of us, which is representative of "Buchi woodworking".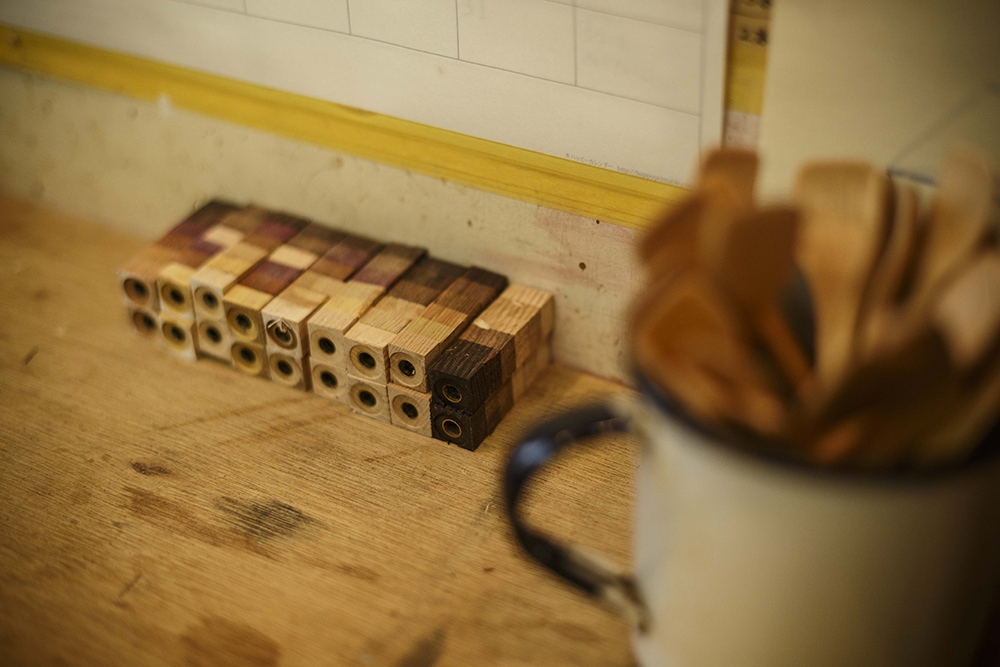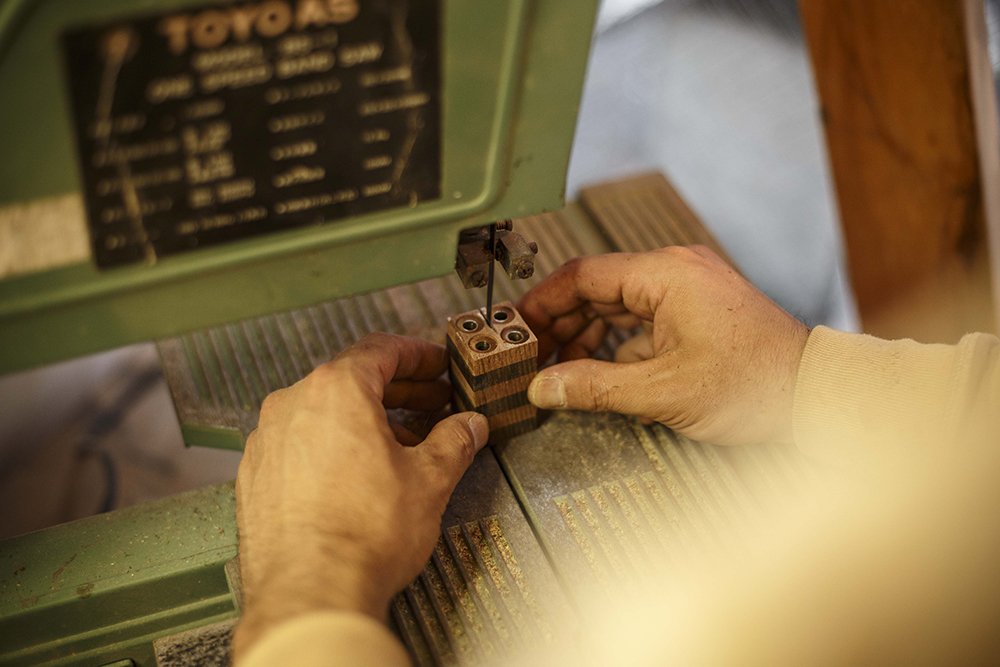 Thin materials are layered, holes are drilled with a drill press, and pipes for inserting the cores of ballpoint pens are inserted later.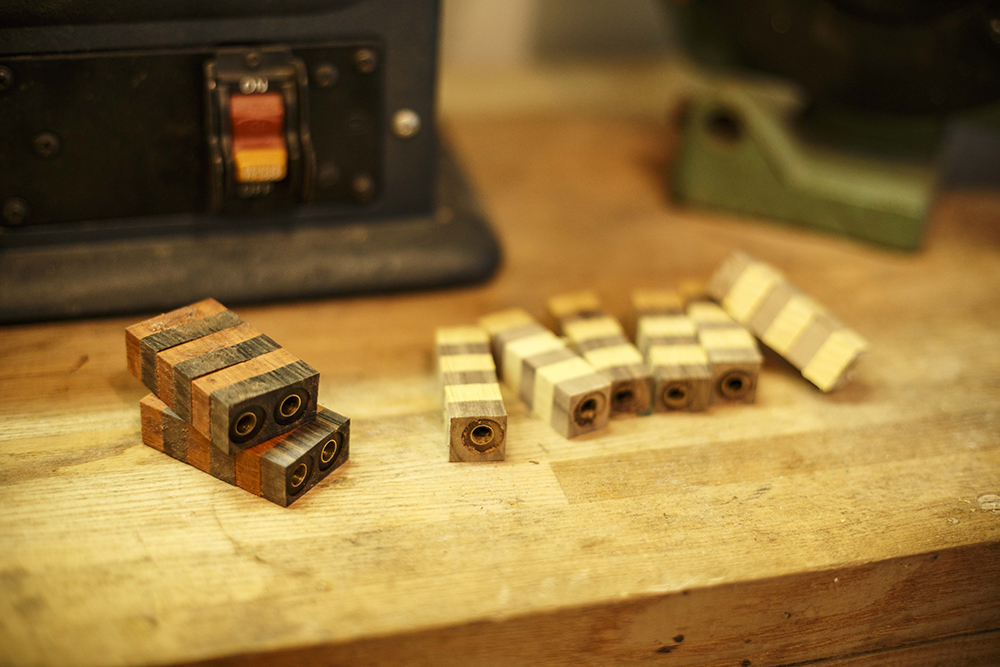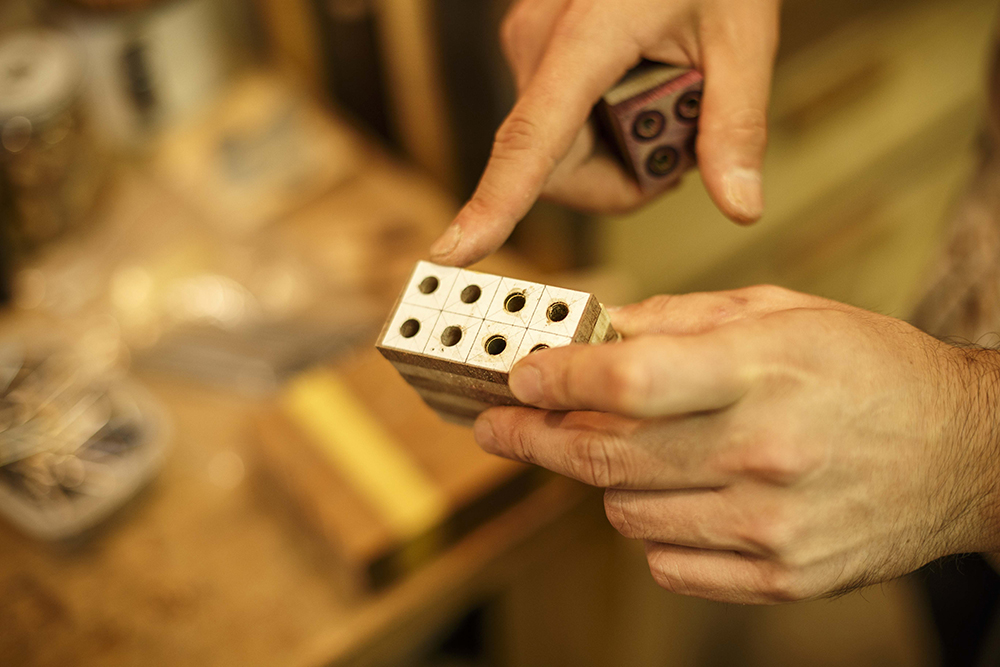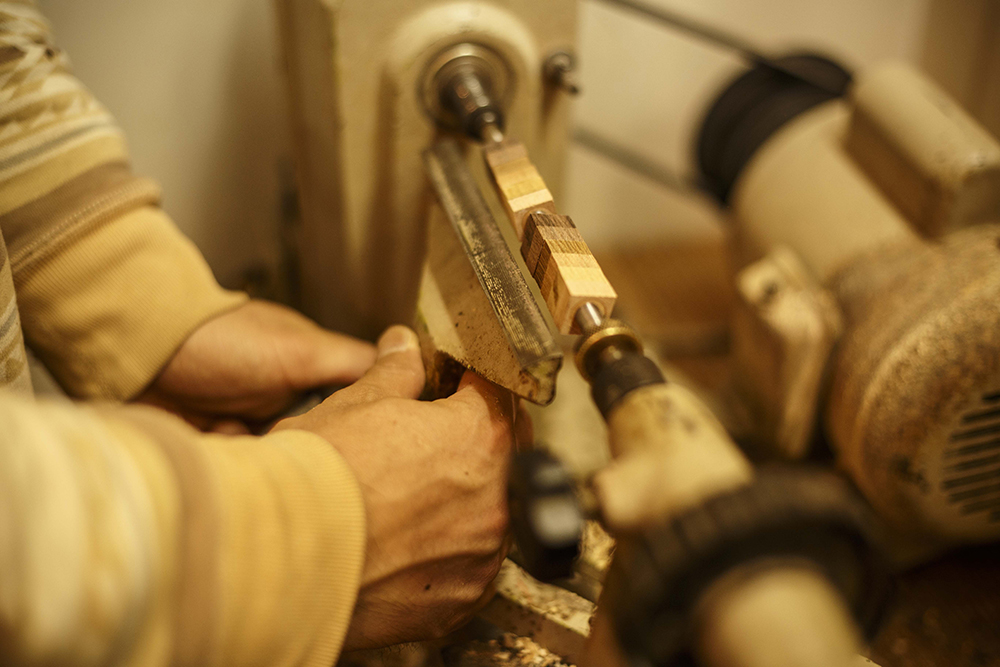 Next, in a work called "rough cutting" using a blade with a large amount of cutting, it is cut to a rough shape.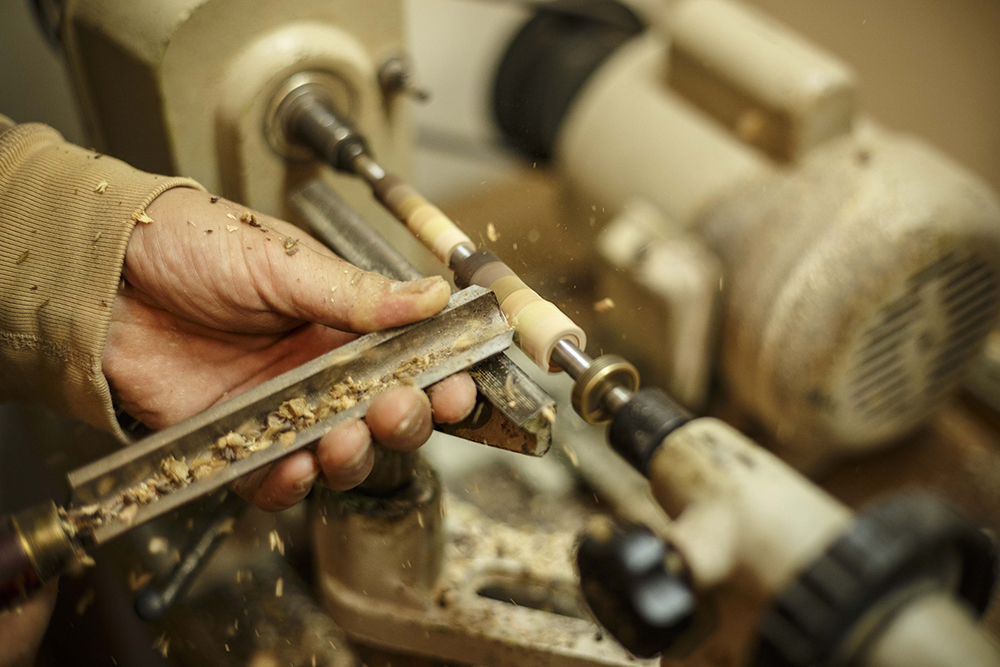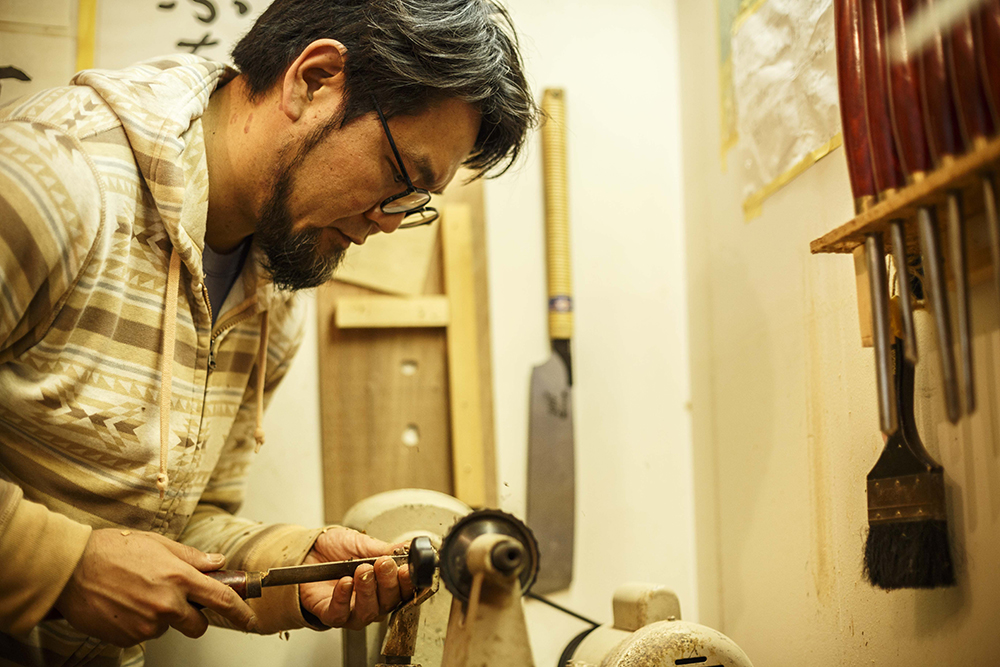 After that, use a flat blade to scrape to a shape close to the finish and file it. Use the file in order from rough to smooth, slowly and carefully. The marquetry, which was a square pole, gradually takes on a soft roundness in Mr. Nishimura's hands.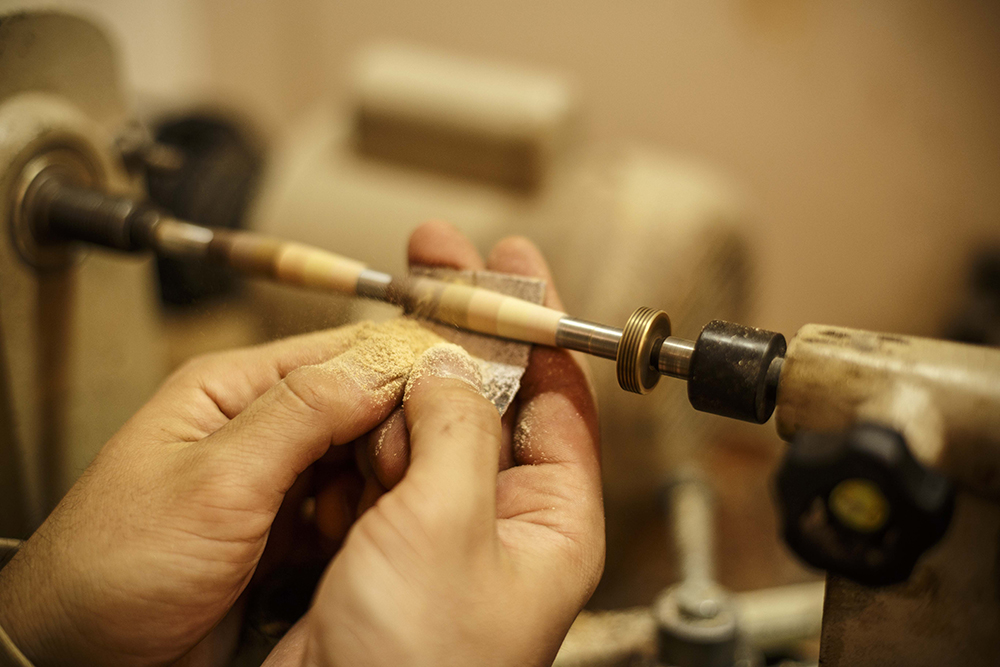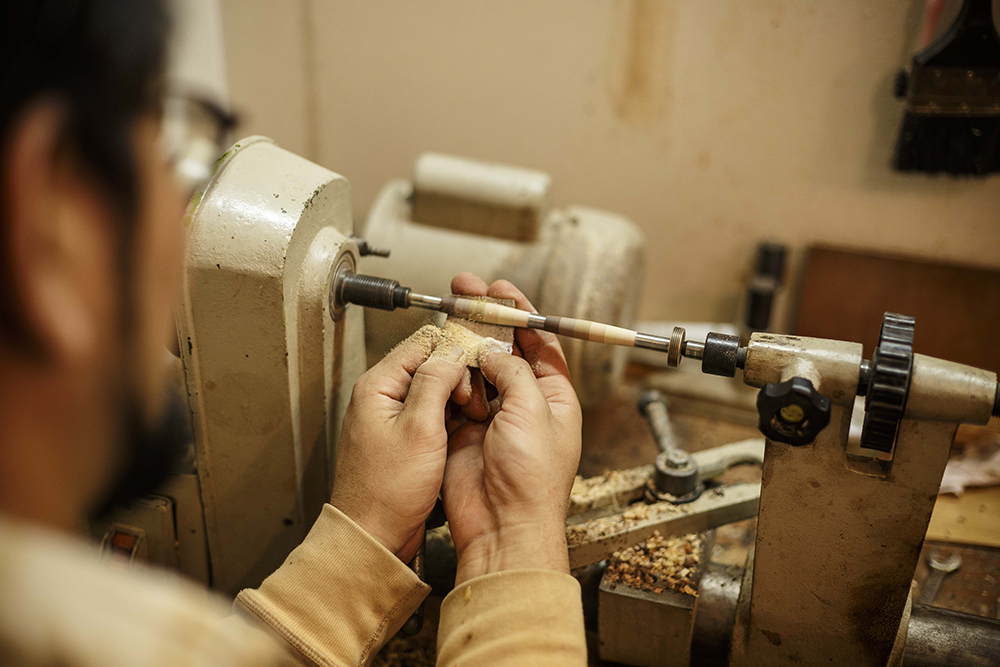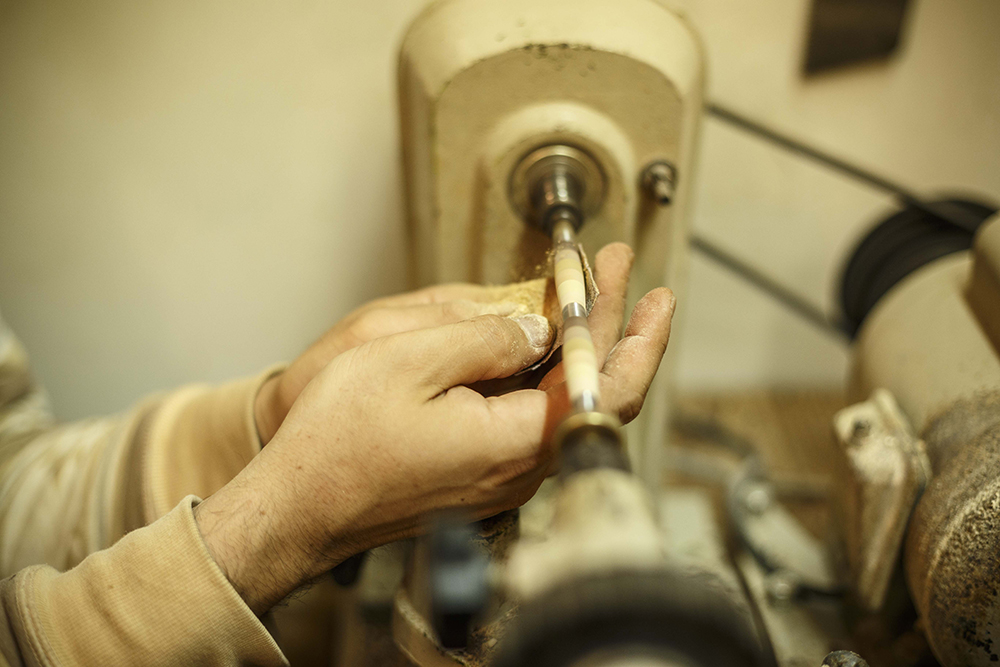 Use fine-grained steel wool to finish sanding.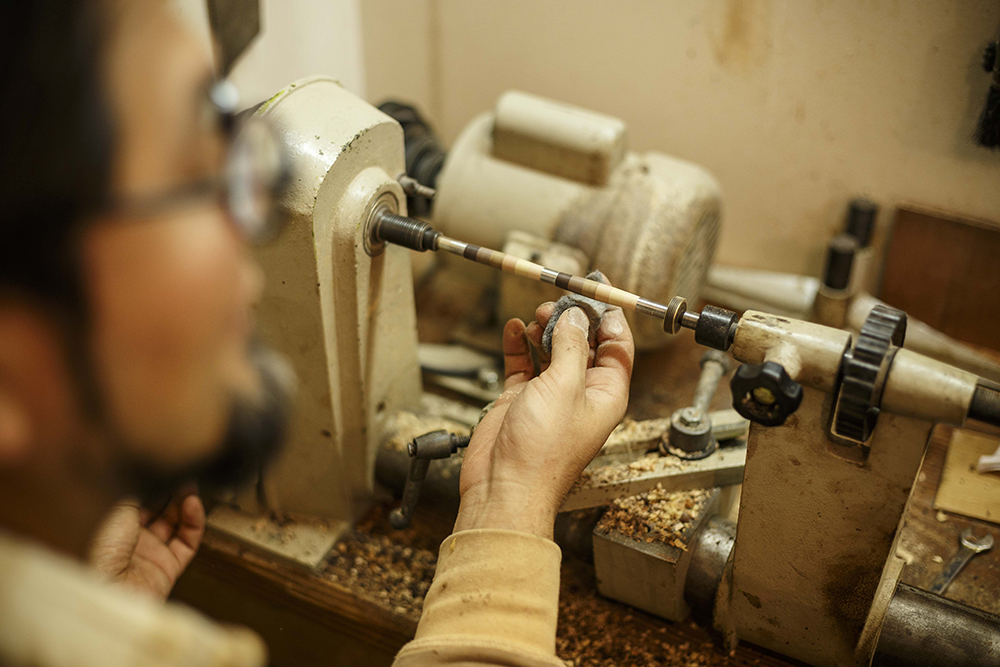 For a beautiful polish and to protect the wood, it is oiled and wiped with a cloth. Polish with steel wool again, oil paint again, and so on.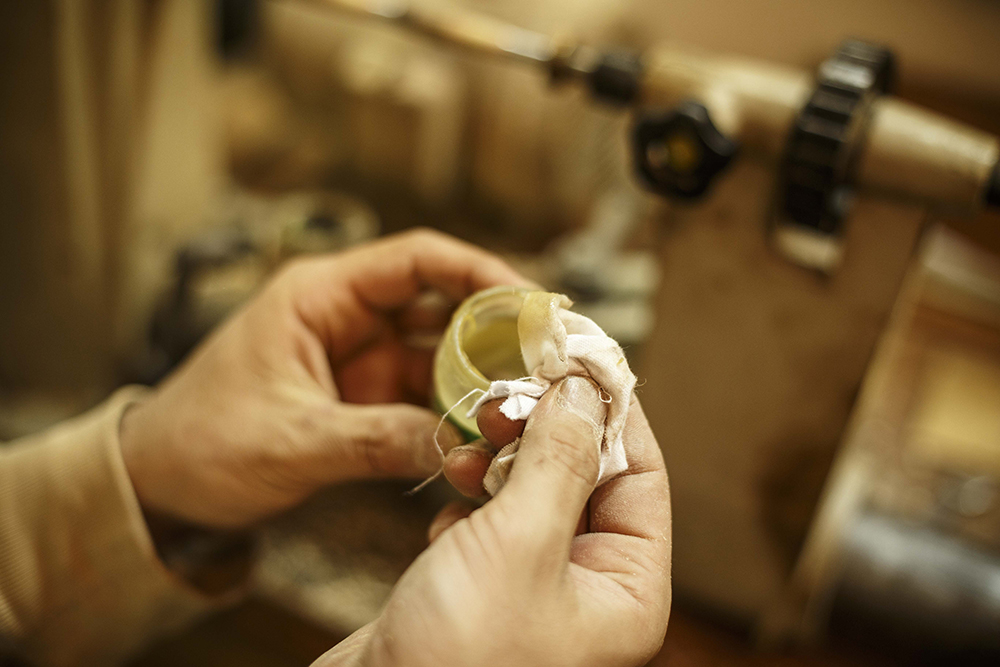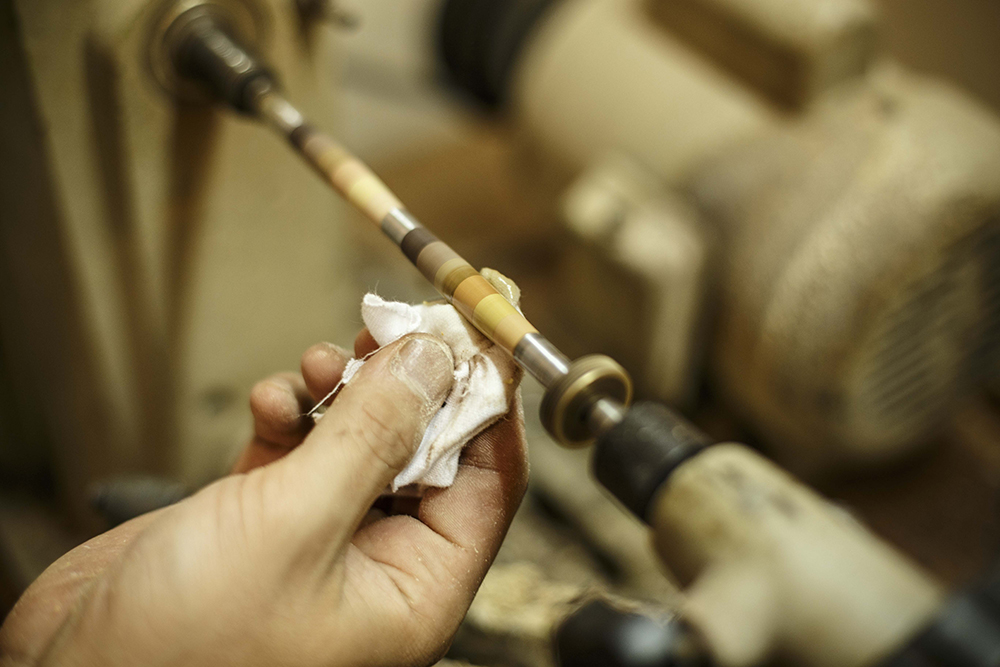 Using a press machine, attach the pen tip and buttocks. After adjusting the core and checking the nib, the ballpoint pen made of marquetry by "Buchi Mokko" is completed.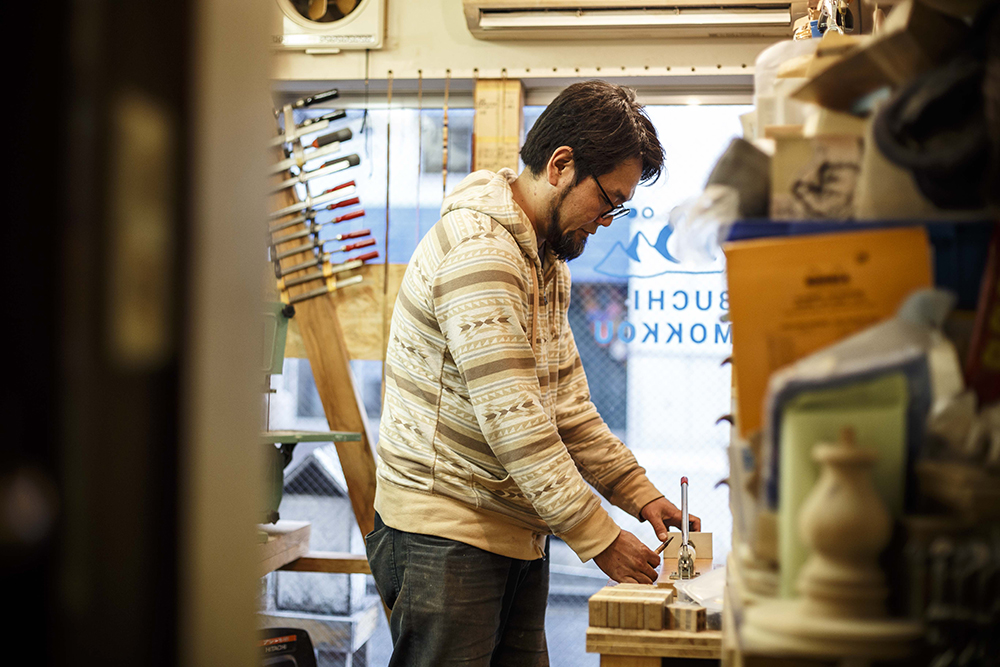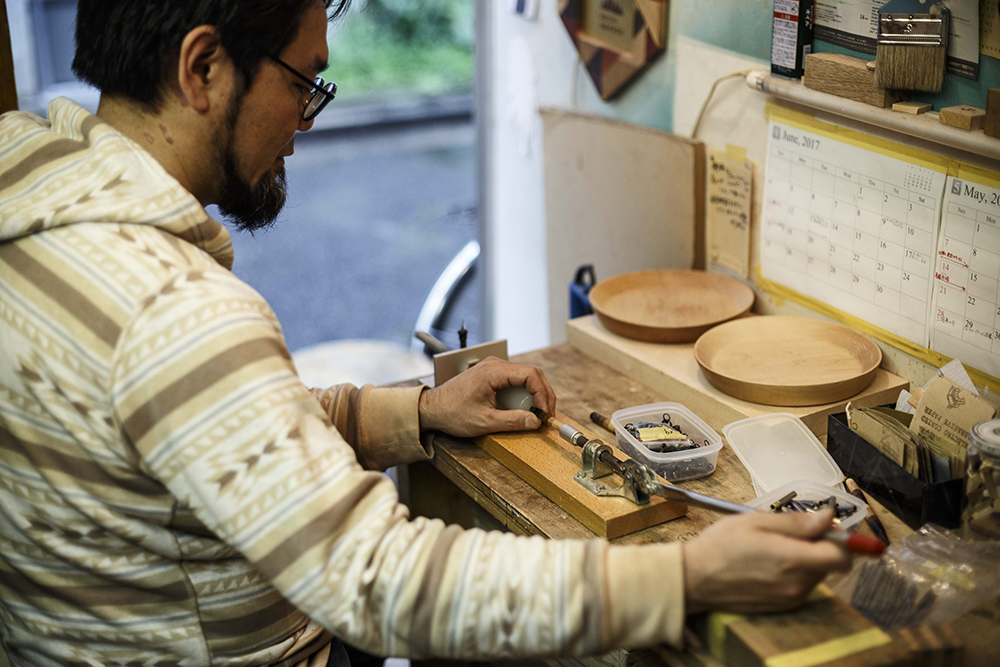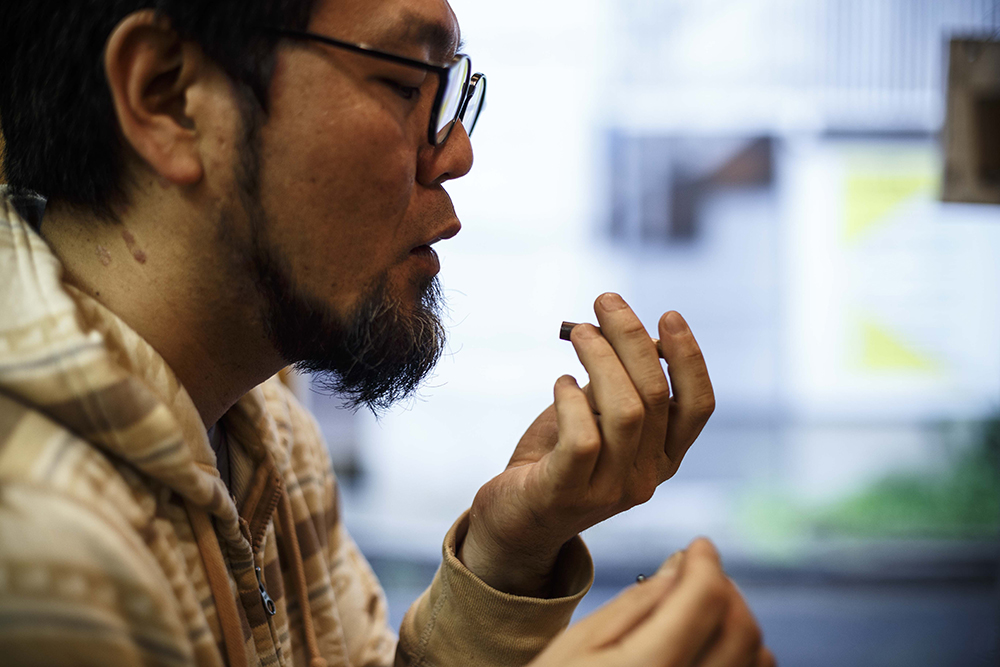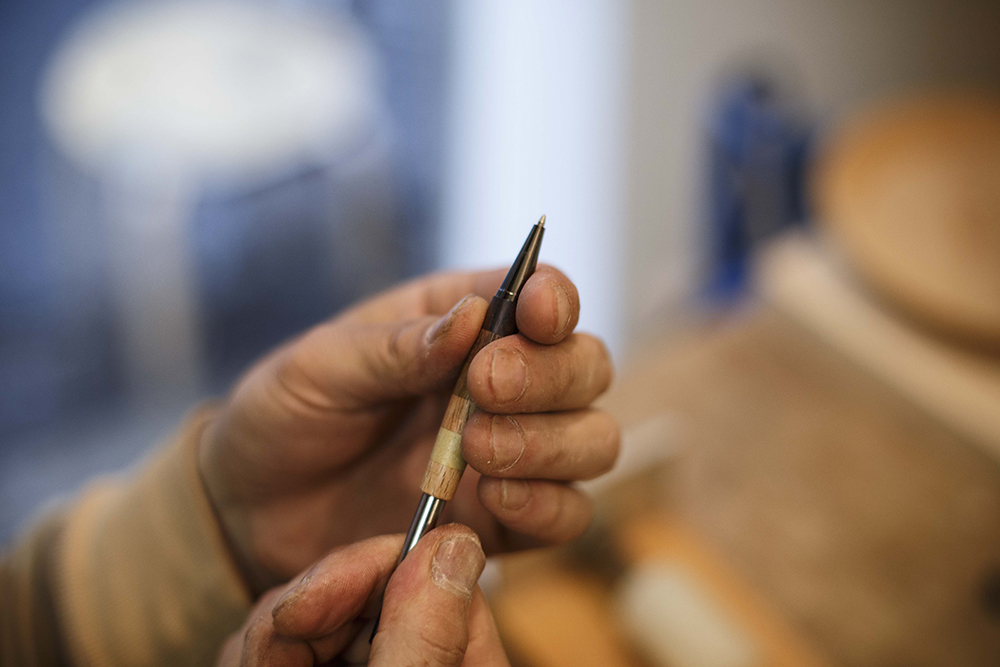 Colors and wood grains are also different. The feeling when you hold it in your hand is also different. "What I stick to when making things is extremely simple. Think about the person who will use it. I think that the connection between the user and the user will be born.Therefore, you can actually pick it up, feel the temperature of the wood, hesitate, worry, and finally choose the one that makes you think, ``This is good!'' I'm happiest when I'm eating it," says Nishimura. Finally, he said, "If you use wood products poorly, they will quickly become useless. I would like to continue to create products that people can use for a long time," he said.