A musical about young men and women who spend their days immersed in dancing /acting lessons while working part-time jobs
Audience amazed by specially-installed on-stage seats!
The MagCul Performing Arts Academy was founded in October 2014 and is an institution for fostering musical stars.There are a little more than 20 students, the youngest in their high school years and the oldest 25. Hands-on singing, dancing, and acting lessons are offered here. Instructors include headmaster and acting coach Kensuke Yokouchi who is also the president of Tobiraza Theatre, vocal coach Keiko Fukazawa, and dance coaches Lucky Ikeda and Eri Saiki.

The result presentation of "Baito Show (Magcul Academy 2016 edition)" was held in April 2016. This was an arrangement of a musical that was performed in 2013 at the Tobiraza Theatre, and 14 students from the Academy played a group of young men and women who spend their days taking dancing and acting lessons while working part-time jobs to make a living. "Baito Show YOKOHAMA ~youth edition~" is their very first official performance. New cast members and storylines have been added to the "Magcul Academy 2016 edition" and the human relationships depicted are more multilayered.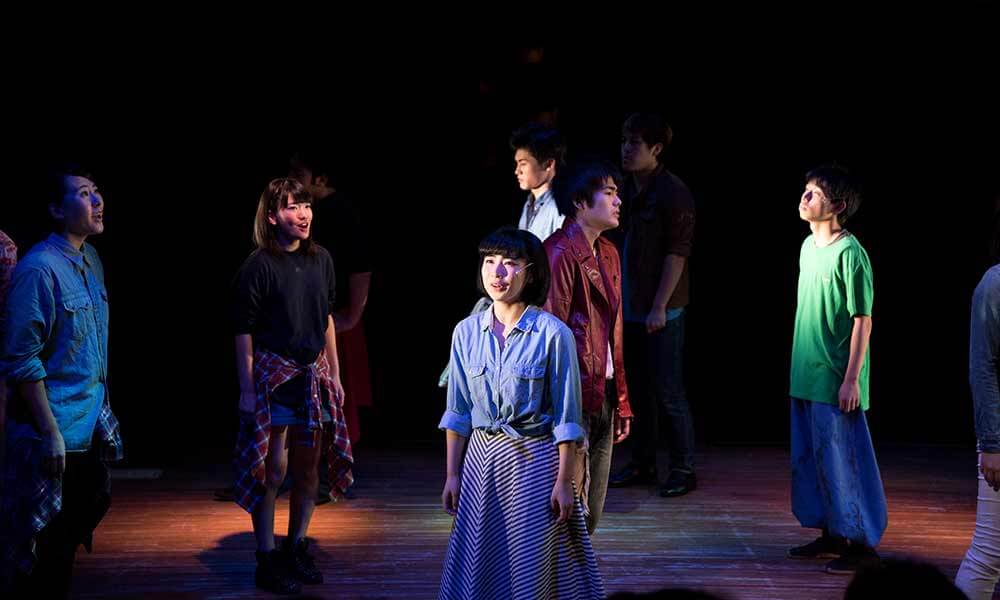 "Baito Show"is a group performance about young men and women devoting themselves to dance and acting lessons but at the same time working part-time jobs in order to make a living. An aspiring dancer that drifts from one job to another, a young woman torn between love and her dreams, a stage performer with passion but without money, a girl who dreams of becoming a star, a desperate young woman caught by an evil production company....the show depicts these young men and women who are struggling to attain their dreams in omnibus form.
The first thing I was blown away by were the stage settings. After the curtains rose the first thing I saw were seats! Yes, the audience were seated in the specially-installed seats on the stage instead of in the regular seats. As for the cast, they were in the audience, looking up at the stage in envy, singing "I want to stand on that stage someday!". The show succeeded in capturing the audience's hearts right from the very start.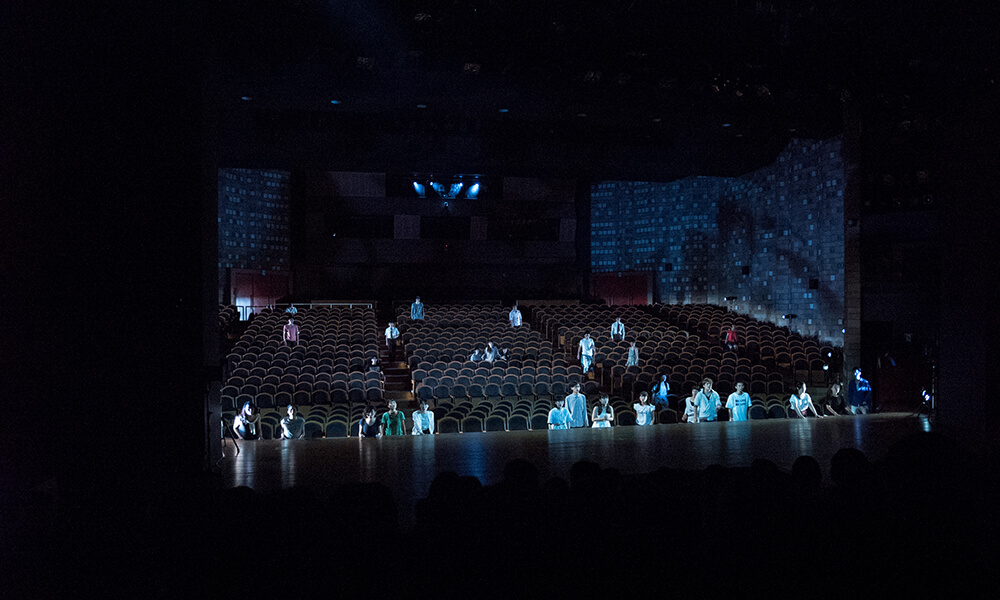 The audience seats rotate 360 degrees every time the setting changes. The mechanism of the "mawari-butai", where the center of the stage rotates, is used for this. In addition, the steel frame stairs that are usually used when installing lights were transformed into construction sites. The audience seemed to be excited over these unique stage settings. Apparently the rotating stage was a first in the 54 year long history of the Kanagawa Prefectural Youth Center Hall.
The audience seemed to be moved by the singing and dancing that was happening right before their eyes, and by the sight of the characters up on stage who were chasing their dreams while working to make a living. I was completely drawn in. My cheeks were flushed and I was feeling the heat of the stage. Compared to the result performance, the singing had improved and I saw more expression in the dancing. Some definite growth could be seen in these 2 hours. All performances were a full house! Please look forward to upcoming performances from The Magcul Performing Arts Academy as they have some original content planned!
Currently recruiting students for 2016!
Interviews of 3 of the main cast members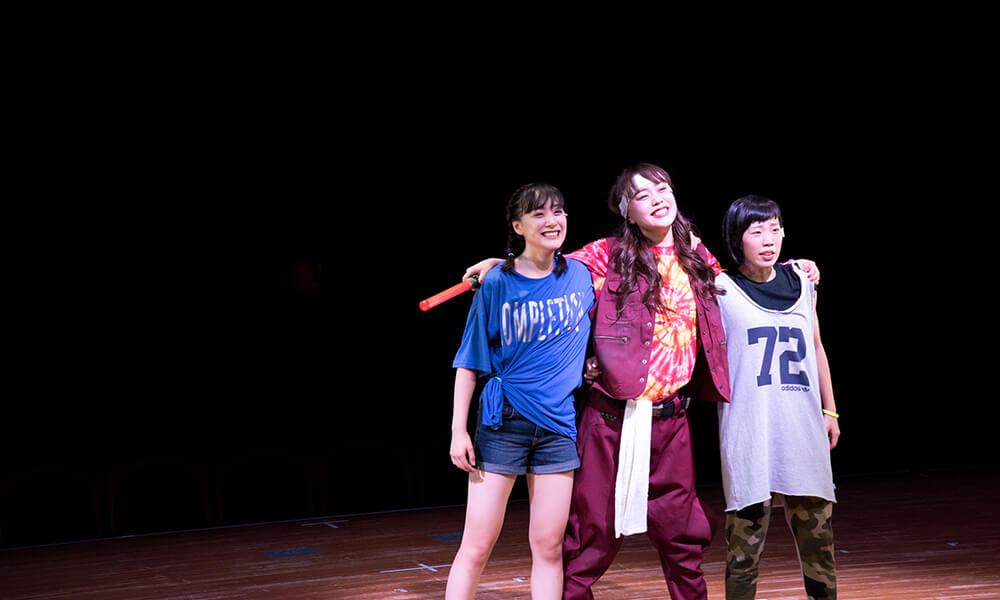 Left: Mikako Yoshida Center: Moa Kato Right: Yumi Kitamura
The Magcul Performing Arts Academy has slowly been evolving since their result performance in April. We interviewed 3 of the main cast members after the show.
Moa Kato / "Ai"
We only rehearsed for 2 or 3 weeks for the result performance but this time we rehearsed for one whole month. We cannot satisfy the audience with the same level we showed in the result performance. To aim for a higher level, we had to practice harder and get more advice from our coaches. I worked hard every day to soak up all that I can.
That being said we are still amateurs and this performance is merely a passing point for us. Something I'm working on is.....well, when I sing, my voice changes from when I'm saying my lines. This makes my performance less convincing to the audience. So I have to be able to sing in the same voice that I talk in. I need a lot more practice.
The number of members of the Academy increased in 2016. It's stimulating working with the other members and I even feel competitive while working with them. It's a joy that this place exists. Mr. Yokoyama has been training me for the past 7 years, even from before my Academy years, and I have always looked up to him. I am blessed to have such a great coach help me with my acting. Please join us if you're interested and let's work together to create amazing musicals!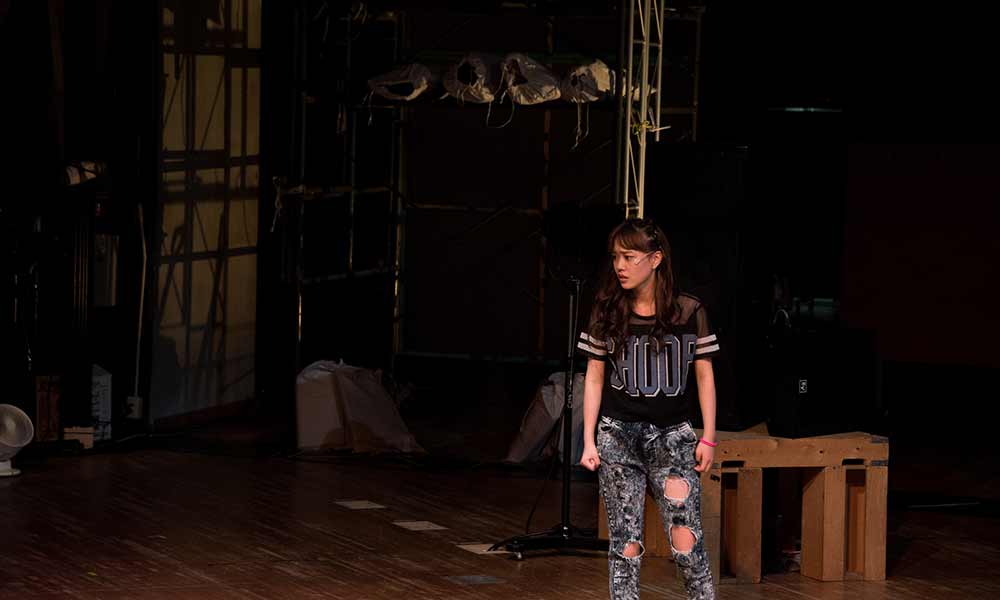 Mikako Yoshida / "Yumi"
Although I played the same role in the result performance there were so many more lines and dancing this time around. In addition, some romantic elements were added to my character's story. It was a challenge taking on this role but at the same time it was a worthwhile experience. During rehearsal I tried to soak up as much as I could while communicating with the people around me.
My voice projection has improved, but there's still so much that I have to work on. There were flaws in every performance. I got nervous, and I strongly felt how much of an amateur I still am. I want to improve on my acting.
New members have entered the Academy and lately I can feel the heat and power of every member spreading throughout the stage. You can experience amazing things here that you can't experience at school or at your workplace. if you're interested, do pay a visit!
Yumi Kitamura / "Kazue"
This is my first time participating in a performance of the Magcul Performing Arts Academy. This is the first time that the stage rotated and everything about this performance has just been more than I imagined. I can't even believe that I'm starring in it. (Laughs)
I enjoyed rehearsing with everyone very much. Many of the members are high schoolers, and being 24, I was the oldest. I really felt their youthful energy while working with them. It was a stimulating experience.
I would love to continue standing on the stage.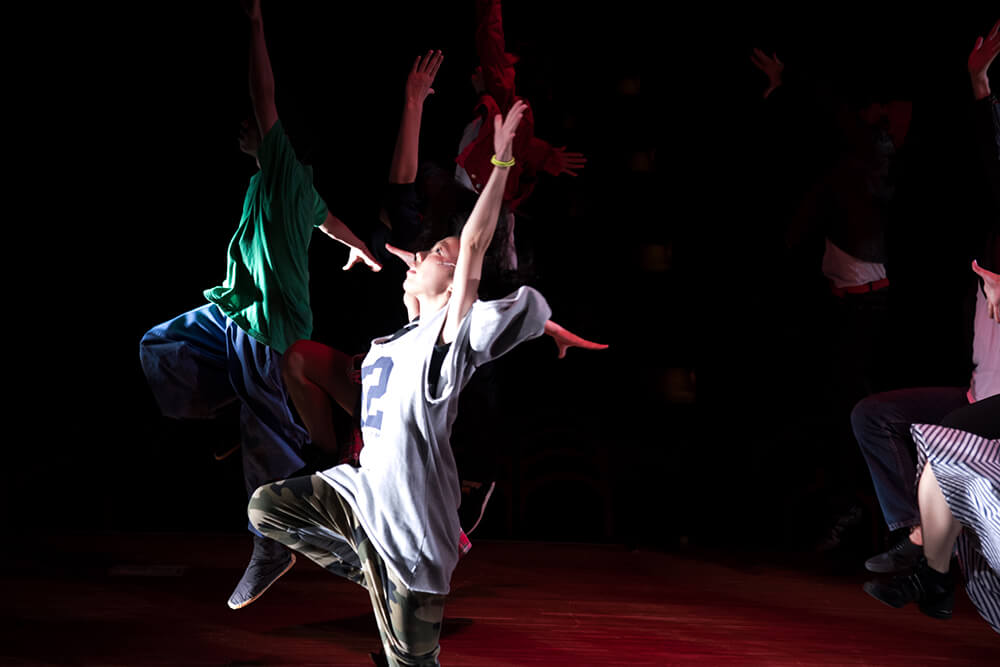 Singing and dancing are areas where the amount of practice can be seen very clearly. I could feel the heat and enthusiasm of the cast and I could tell they were giving it their all. I could also feel growth from the result performance. Please look forward to the original performances that the Academy is planning for next year, and to the future of the Academy!
The Magcul Performing Arts Academy is currently recruiting additional students for 2016!
Please view the link below for details.
http://www.pref.kanagawa.jp/cnt/f531313/p805757.html