A classic sign of winter: Christmas lights
So many Christmas light events are held all over Japan every year that many people might be confused this year about where to go and what to see this coming season. Kanagawa Prefecture is home to many impressive illumination displays. Why not take a tour of the prefecture this year and see all of them yourself?
Smart Illumination Yokohama 2016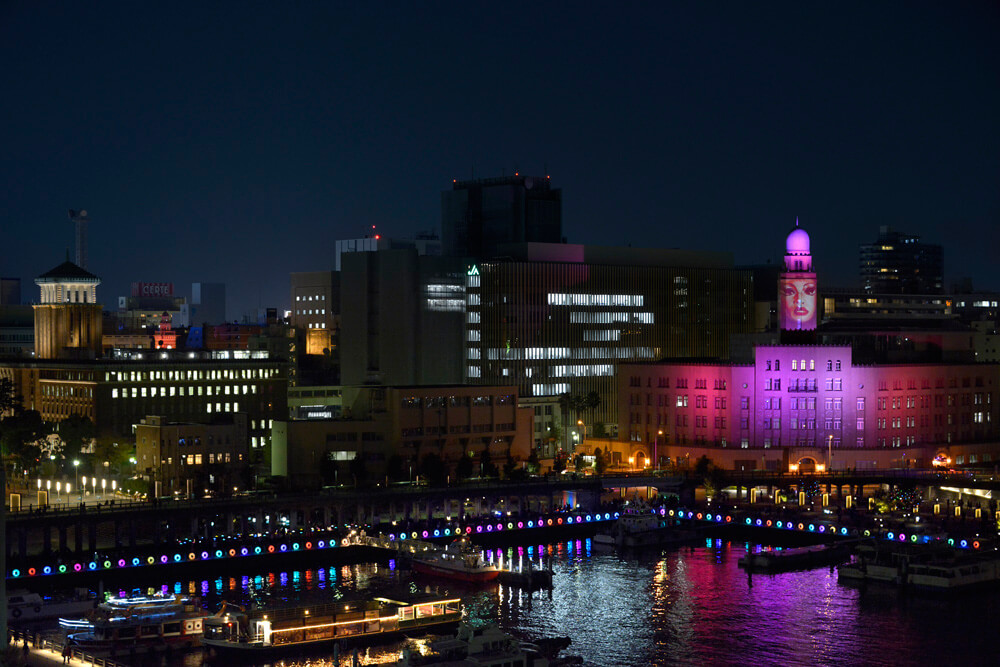 SMART ILLUMINATION YOKOHAMA 2015 (Photo:Hideo Mori)
Launched in conjunction with 2011's Nightscape Development Project, Smart Illumination Yokohama has become a very well-known art event on the Yokohama coast. Artists, designers, citizens, and universities from inside and outside Japan gather to create a variety of expressive illumination-themed works of art. A trade fair showcasing energy conservation technologies such as LEDs and light-accumulating paint is also held in downtown proper.

The concept for the exhibition is "a new age of illumination proposed by Yokohama, the environmental city of the future."
You don't need to consider the festival's scientific import, though, to have a good time. The festival features not only light displays but a ton of exclusive events such as performances, installations, participatory events, and light art that kids can also enjoy! Yokohama's Festival of Light features something for everyone!
<Art program>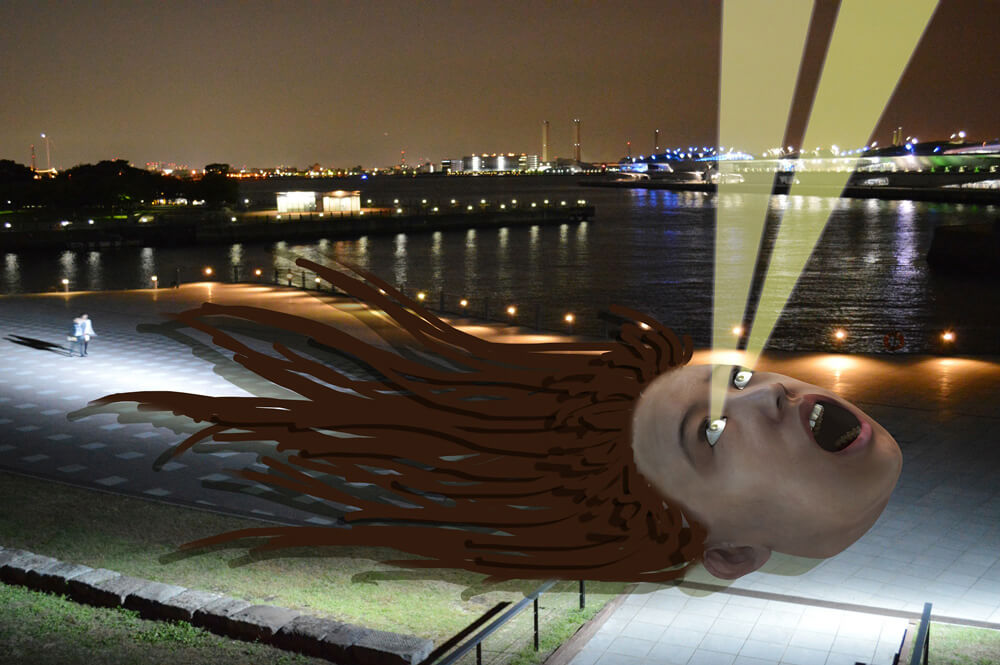 ・power of will ! final shooting ! // 意念力!終極發射!
Artist:Lu Yang(Shanghai, China/Zou-no-Hana Park) A balloon sculpture shaped like the artist's own face featured in Zou-no-Hana Park.

・Hikari no Otoiro
Ayumi Tsuchiya/Zou-no-Hana Park Compose and perform with this glass harp. Its clear rainbow weaves many melodies.

・A tea party: "The light in the rear window"
Soseki Tokunaga + Junichi Kusaka This tea party is a collaboration between Soseki Tokunaga and Junichi Kusaka, associate professors of the Urasenke school of tea ceremony. A fantastic illuminated tea party will be held in the show window at the Zou-no-Hara Terrace in a special one-night-only installation. (Admission: Participation in the tea party: 1500 yen; prior reservation required) *Held on 11/4 only

Other: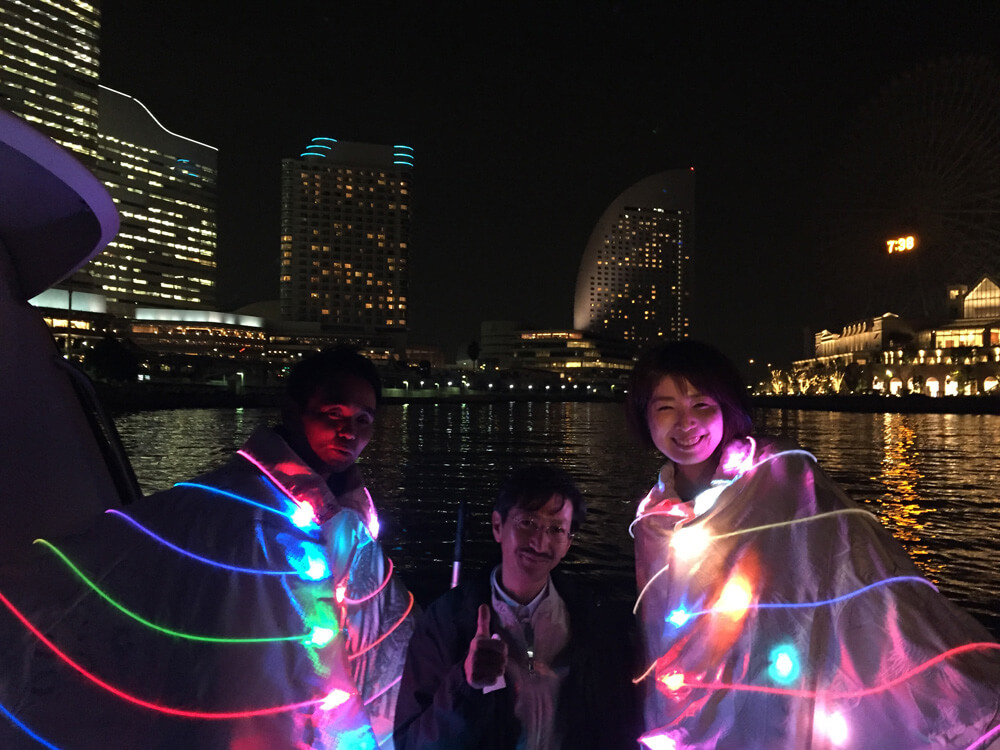 The brilliant sight of the multicolored lights twinkling in the cool night air will be seared into your heart for an unforgettable memory.
Whether you visit the festival every year or this is your first time attending, we hope to see you there.
Smart Illumination Yokohama 2016
Date and time: November 2 (Wed.) to 6 (Sun.), 2016  17:00〜22:00
*Yokohama Port Opening Memorial Hall only: closes at 21:30
Venue: Zou-no-Hana Park, Yokohama Port Opening Memorial Hall, and elsewhere
http://www.smart-illumination.jp
Go together! "City Cultural Center" Kannaigai OPEN!8 (Yokohama)


In this art event, architects, designers, and artists active in the Kannai district of Yokohama open their studios and workshops and welcome guests to view their clever ideas. Wander downtown and enjoy art, design, architecture, and unforgettable food in this two-day-only art fest! Parents and children can take part in crafting classes where they can learn from the pros; festivalgoers can enjoy tours of Yokohama's hidden-gem attractions. The event is also a popular field-trip destination for students with an interest in art. On the second day, the roads in Kannai will be partially closed so the festival may also be held outdoors. Enjoy slipper table tennis, silent discos, and locavore food.
See a side of Yokohama you won't encounter in your usual sightseeing!
Kannaigai OPEN!8
Date and time: November 5 (Sat.) to 6 (Sun.), 2016 11:00〜20:00(Depending on venue)
Venue:Kannai(Yokohama), Isezakicho, Noge, Motomachi
http://kannaigai.yafjp.org/kannaigai8/
The Museum of the Little Prince Romantic Starry Night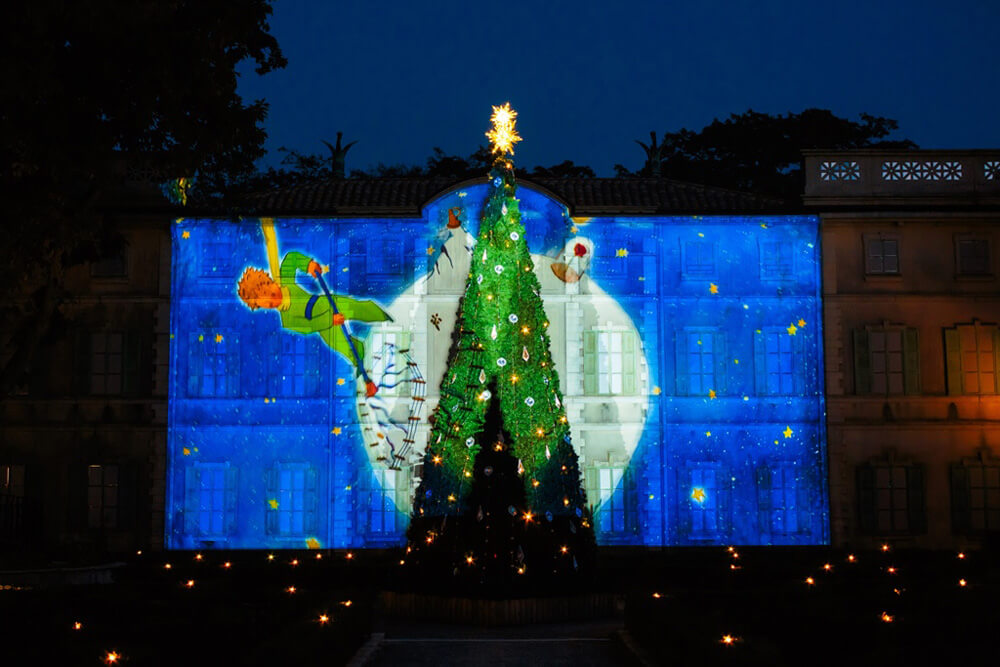 *Photo is an example.
The Museum of the Little Prince Hakone Saint-Exupéry is the world's only museum focused on Antoine de Saint-Exupéry's tale of The Little Prince, beloved around the world. It is a popular spot in Hakone among visitors from overseas as well as locals. The gardens and townscape recreate the appearance of the 20th century France familiar to the author. Visitors to this heartwarming museum are greeted by flowers appropriate to the season. This Christmas season, however, the museum will be even more romantic, festooned with Christmas lights and decorations to showcase the venue at its most spectacular. Venture into another world and lose yourself in an atmosphere reminiscent of a European Christmas.

During the season, the museum will also be holding a projection-mapping installation starting at 5 p.m. The world of The Little Prince pervades the garden, making for a sight that thrills the imagination.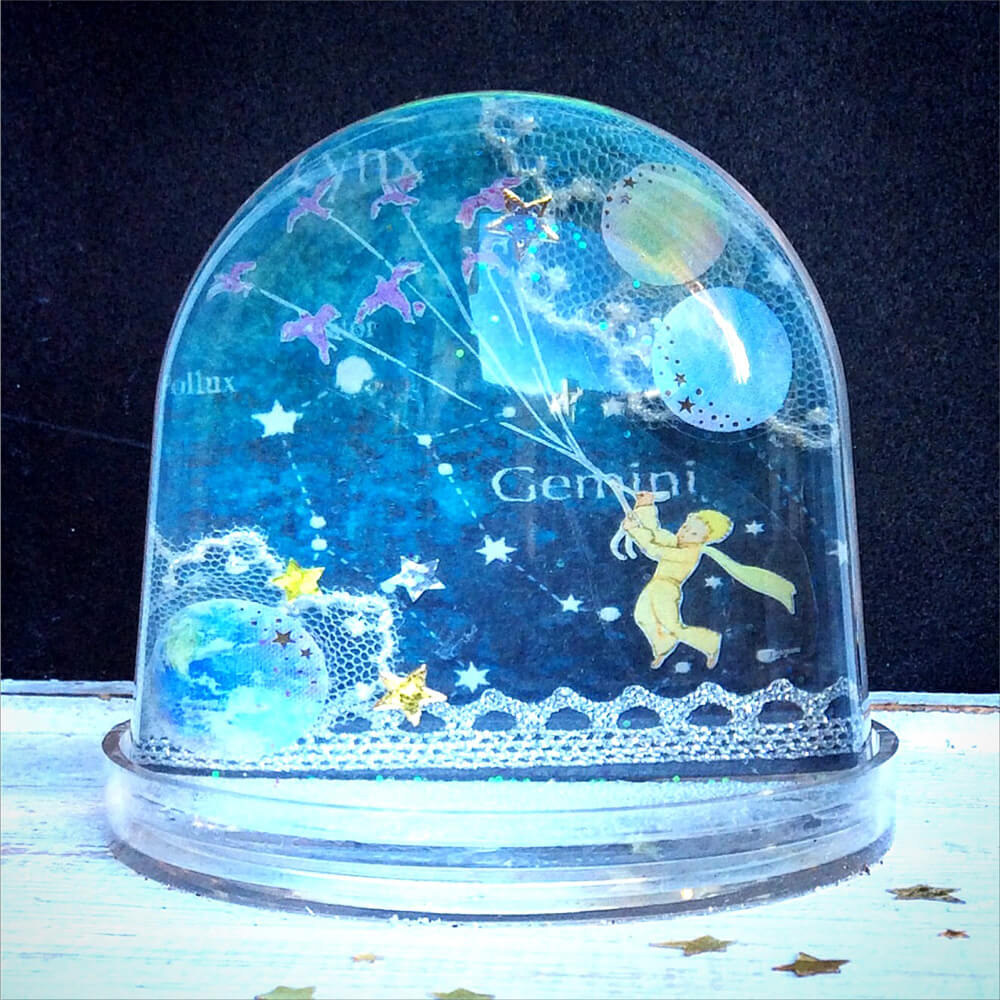 *Photo is an example.
<workshop Create a snowdome!>
Create your very own unique snowdome in this workshop—a very popular event that attracts an avalanche of reservations every year! This season, the workshop has added some new designs that will inspire even those who have already experienced the workshop to build another globe. Create a snowdome that captures the world of The Little Prince easily with scissors and glue. Why not bring your child or a friend?

Dates of event: Nov. 26 (Sat.) to Dec. 25 (Sun.), 2016
*Event will be held on Saturdays only during the above period; it will, however, also be held on 12/23 (Fri. & hol.)
Event reception desk: 10:00~11:00、13:30~14:30
Venue: Café Saint Germain des Prés
Fee: 3,000 yen/dome (one group can make a single dome; admission to museum is a separate charge)
Time required: 1.5 hours (estimate)
To participate: Advance reservations; vacancies will be first-come, first-served
Reservations & inquiries: Tel. 0460-86-3700
Romantic Starry Night
Dates: Nov. 3 (Thurs./hol.), 2016 to Jan. 9 (Mon./hol.), 2017
Address: 909 Sengokuhara, Hakone-machi,Ashigarashimo-gun, Kanagawa-ken 250-0631
The Museum of the Little Prince, Saint-Exupéry
Hours of museum operation: 9:00-18:00 (last admission 17:00)
Illumination display lit: 15:30〜
*Projection mapping: repeated shows starting at 17:00
Official site:
http://www.tbs.co.jp/l-prince/
Enoshima Sea Candle Light-up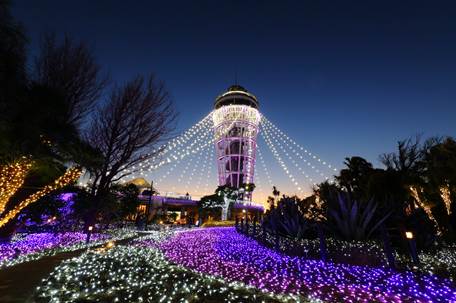 When it comes to famous light displays in Kanagawa Prefecture, you just have to include the Jewels of Shonan. Focused on the Enoshima Sea Candle Light-up, the event also encompasses the Enoshima Winter Tulips and the Light Art produced by MIRROR BOWLER. The scope and uniqueness of the events combine to create an overwhelming beauty that can't be experienced anywhere else! In 2012, it was dubbed one of Kanto's Big Three Illuminations; in 2013, it was named part of Japan's Nightscape Heritage. 
The Jewels of Shonan kicks off with the illumination of Enoshima's landmark Sea Candle (observation lighthouse). It will be followed by a series of "color and light" art events at a number of venues.
One of these venues is a tunnel of light glittering with 60,000 crystal beads, created at the main venue of the Enoshima Samuel Cocking Garden. The sheer beauty of the tunnel will leave you speechless. Audience opinion is unanimous: the flood of light is so enchanting that you can't help but lose all track of time.

On the first day of the event, November 26, a lighting ceremony will be held to celebrate the coming of the season of light. Warm lights brighten the clear, crisp night air, setting Enoshima alight.

Why not pay a visit to one of the Kanto region's most romantic spots this year?
Jewels of Shonan 2016-2017 ~Decorate Enoshima with Color and Light Festival~
Date and time: November 26, 2016 (Sat.) to end of January, 2017
Venue: The Samuel Cocking Garden in Enoshima, Kanagawa Prefecture; the Enoshima Sea Candle; Kamegaoka Square, Nakatsugu Plaza, Lover's Hill, Enoshima Iwaya Caves, and elsewhere
Venue hours: Enoshima Samuel Cocking Garden: 9:00-20:00 (last admission 19:30)
Illumination hours: 17:00〜20:00
Official website:
http://enoshima-seacandle.jp/
 Come here for New Year's! Recommended events in the prefecture
Tons of fun events besides lighting displays are in store during the holiday season! Come together for the holiday hustle & bustle you can enjoy with family and loved ones or even by yourself. We've assembled a collection of useful information on events you can't experience at any other time of the year.
The Second Nihon-Odori National High School Street Dance Battle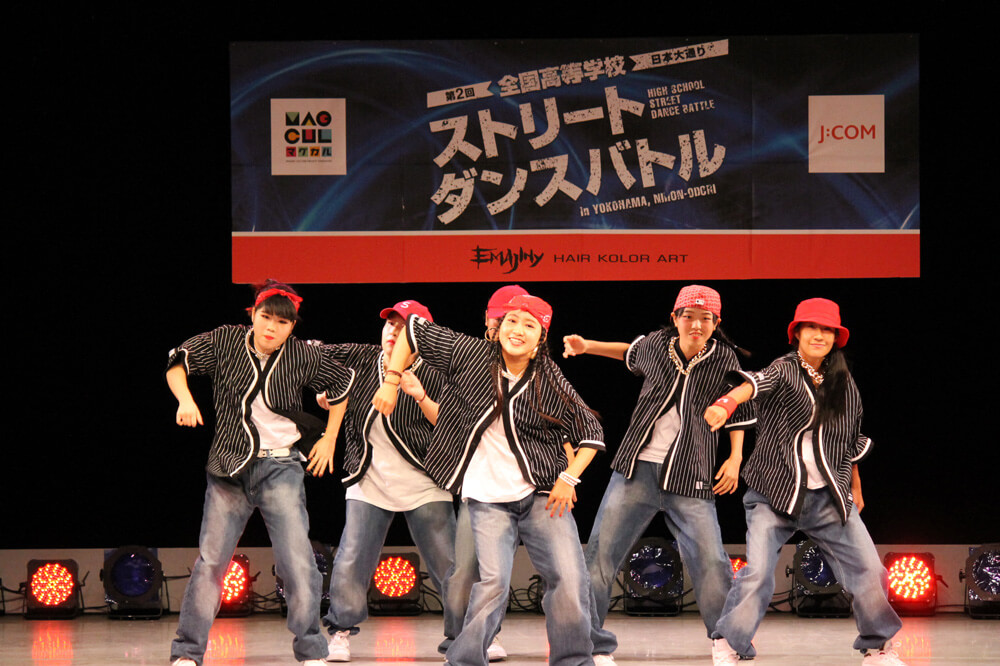 Japan's high school students face off in the second Street Dance Battle on Nihon-Odori, in front of the Kanagawa Prefectural Office in Yokohama's Naka Ward! Teams that have won preliminary competitions in the Kanto region, Kansai region, and Kyushu will this day vie for the crown of #1 dance team in Japan.
Enthusiastic high school dancers from across Japan come together to create a brand-new dance culture. The day of the contest promises to be packed with drama!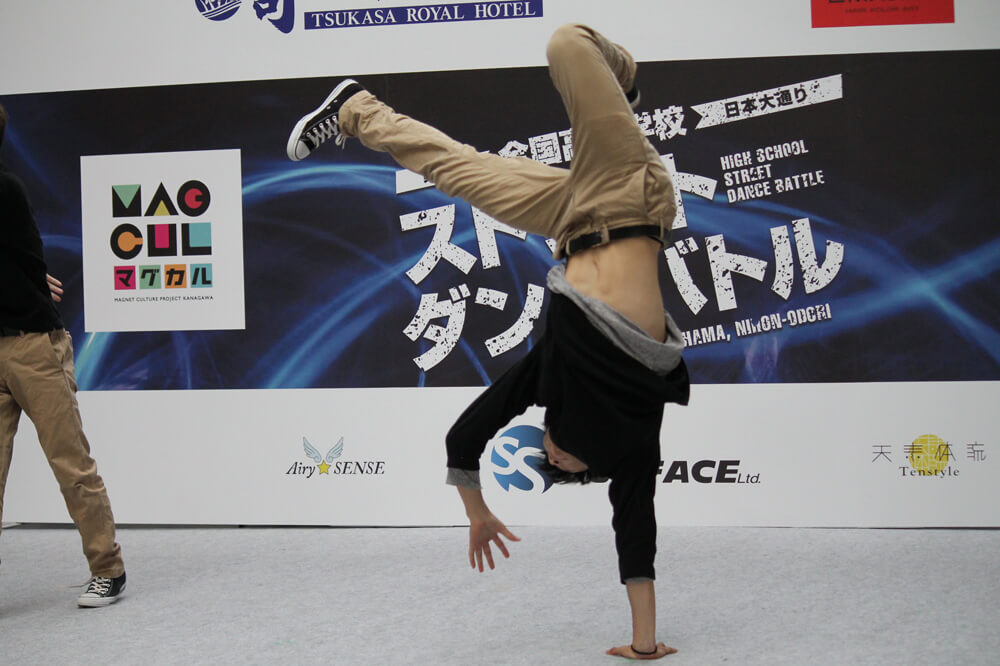 The competition will feature not only hip-hop, locking, and popping performances from the competitors but performances from the tournament's guest judges and dance events for the entire venue. It's shaping up to be an impressive event!
The competition shall be specially broadcast via various J:COM cable TV stations, as well as broadcast on dance channels and local Kanagawa TV stations.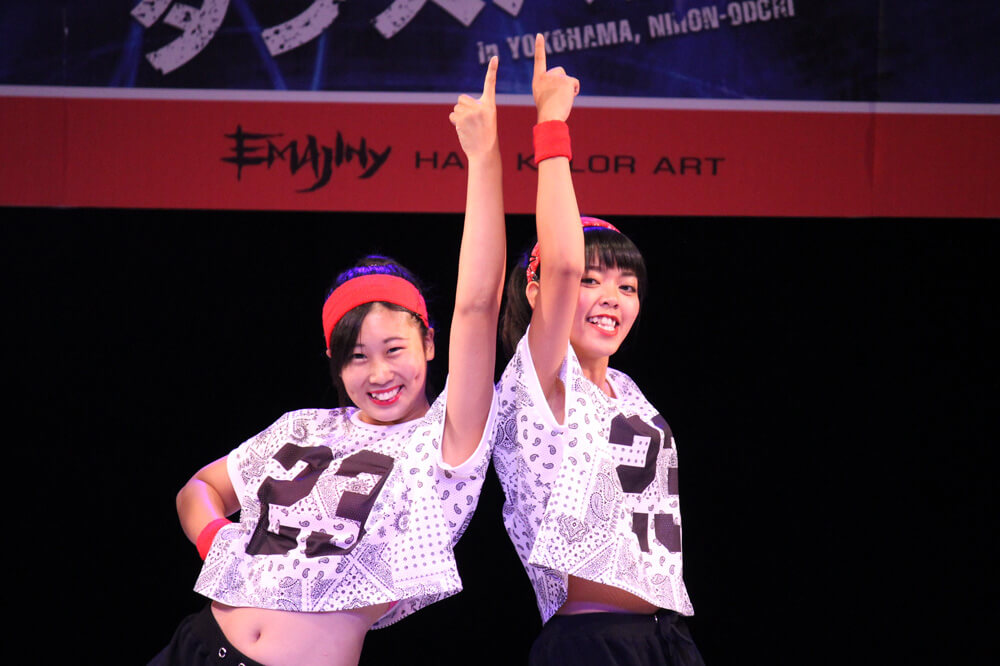 Street dancers use intricate communication with their teammates to express themselves using their entire body. Street dance is becoming a form of entertainment that promises to attract increasing attention in the future. Nihon-Odori will host a heated battle between the teenagers who hold the future of the art form in their hands. This venue might very well become a mecca of the high-school dance scene.
The Second Nihon-Odori National High School Street Dance Battle
Date and time: November 6, 2016 (Sun.)
Venue: Nihon-Odori, Yokohama, Kanagawa Prefecture; free admission
(Rain date: Queen's Square Yokohama, 1F, Queen's Circle)
Time: Kanto preliminary opening ceremony starts at 9:00
National tournament: 13:00〜15:30
https://streetdancebattle2016.mycontest.jp/detail
An artistic space created by high school students! The Yokohama Red Brick Warehouse Art Rink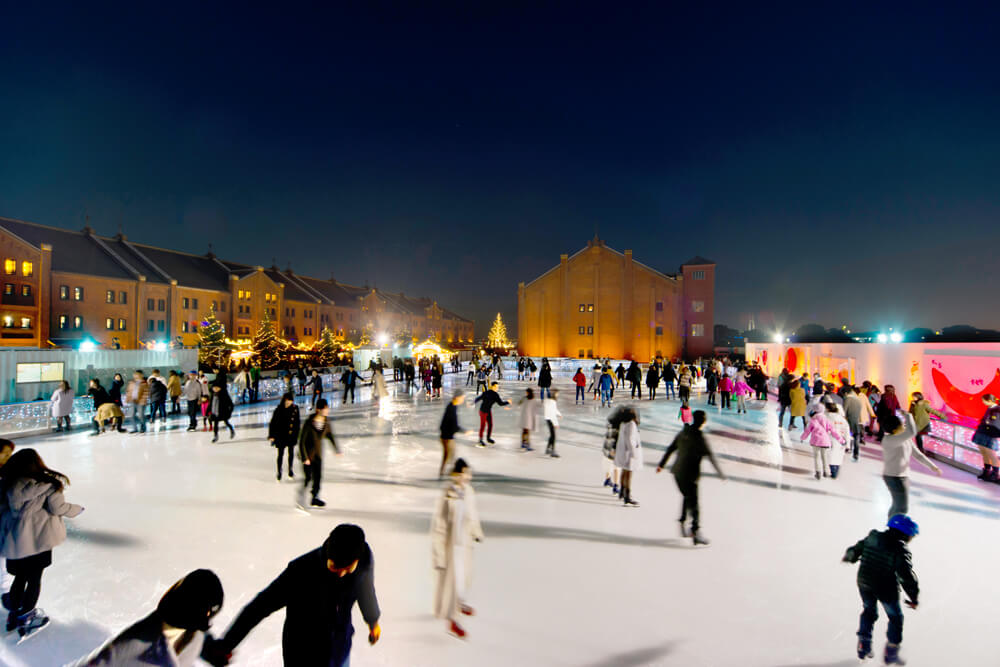 (C)Hideo Mori
Come wintertime, a skating rink is hosted for a limited time outside Yokohama's famed tourist spot of the Yokohama Red Brick Warehouse: the Art Rink in the Yokohama Red Brick Warehouse. Launched in 2005, this skating rink attracts a number of artists who use the rink as a canvas, creating a winter event everyone can enjoy.

The artists chosen for this year's 12th anniversary are the entire art club from the local Yokohama Hiranuma High School. The Art Rink has been offered to young artists as a site for activity before, but this is the first time the artists have skewed this young! The Hiranuma High School art club boasts 22 members; many hope to go on to art school, and the club hosts a number of activities. The club's talent has been recognized by awards such as a prize at the National Kimono Design Contest from the Minister of Education, Culture, Sports, Science, and Technology.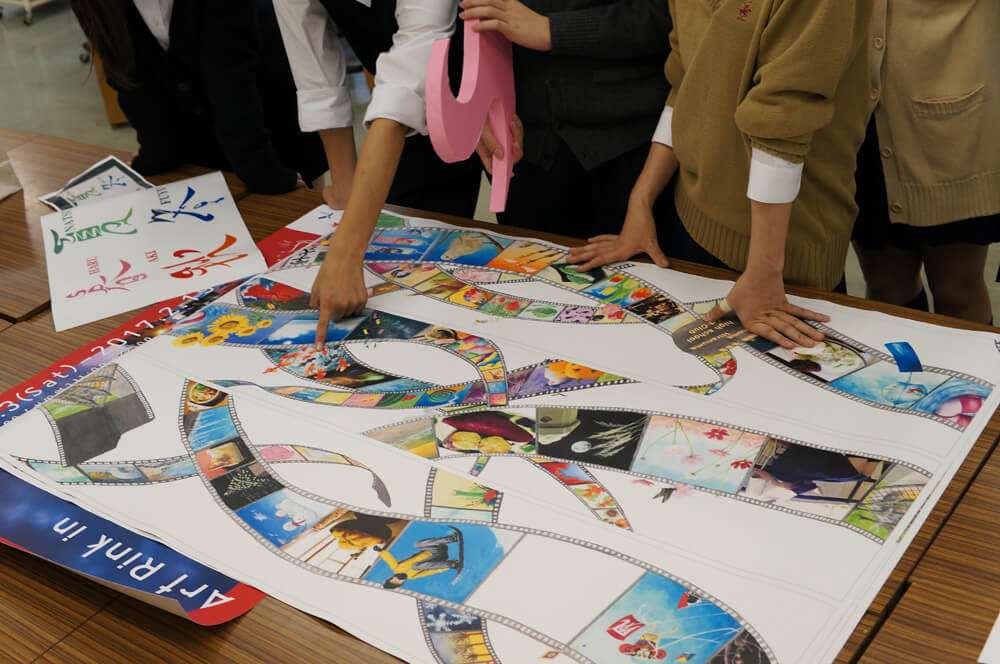 The theme of the installation is "four seasons in Japan." Skate around the rink, and you can enjoy the changing sights of the seasons. The display also incorporates alphabetic designs and international greetings so that sightseers from overseas can enjoy the show, too.
There apparently was quite the tumultuous discussion before the club decided on the current theme. The art consists of partially handwritten and partially enlarged type; many students, however, wanted to have "everything handmade." This episode gives a glimpse into the sensitivity and creative energy only young students can bring to the table!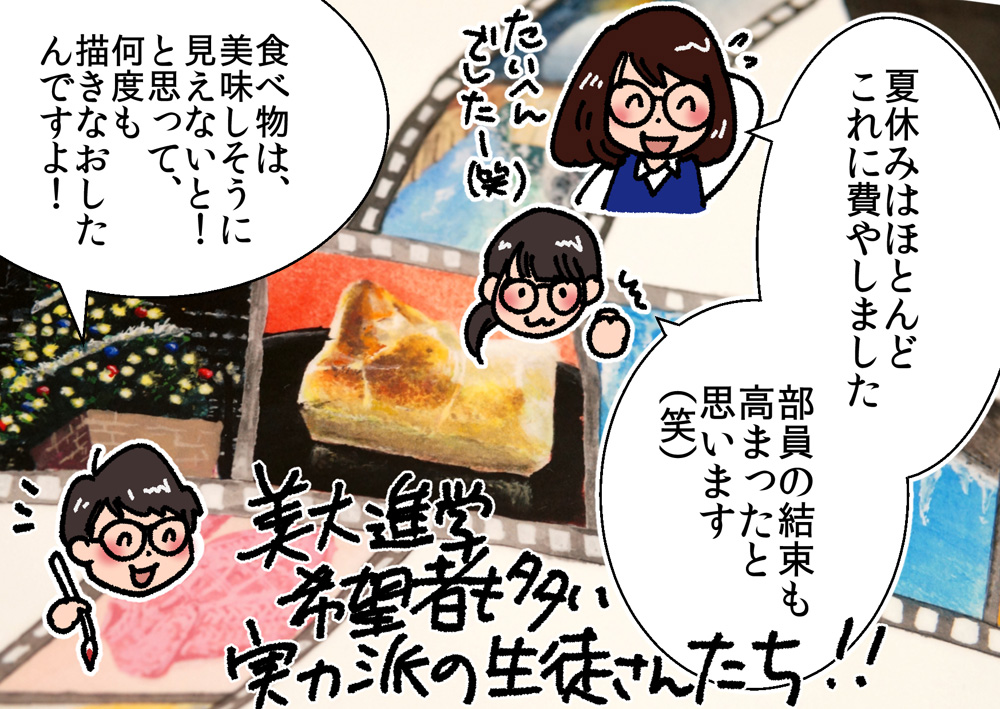 The students spent almost their entire summer vacations creating the panels. There are currently have no plans to exhibit them elsewhere, so the only way you can see them is during their exhibition at the Art Rink.
This is the only time you can see Japan's four seasons on ice as rendered by these students, so please come by for a skate!
The Art Rink in the Yokohama Red Brick Warehouse
Dates: Dec. 3, 2016 (Sat.) to Feb. 19, 2017 (Sun.)
Venue: Yokohama Red Brick Warehouse Event Plaza (1-1 Shinko, Naka-ku, Yokohama)
Admission: Adults, 500 yen; elementary & middle-school students, 400 yen; small children (3 yrs & up), 300 yen
(Chaperone tickets: 200 yen; skate rental: 500 yen; coin locker: 100 yen)
Official site:
http://www.yokohama-akarenga.jp/artrink2016/
Kanagawa Kenmin Hall Organ Christmas Concert: Madonna & Noel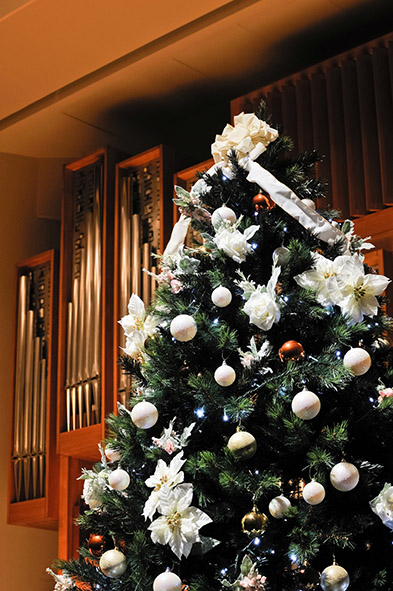 (C)Satoshi Aoyagi
European churches at Christmas have a long tradition of organists giving impromptu performances that enthrall the gathered churchgoers. Hearing the beautiful melody of the pipe organ on the holy Christmas holiday only enhances the special atmosphere. With its German pipe organ, Kenmin Hall's Christmas concert is a big hit annually.

With a theme of Madonna & Noel, this year's Christmas concert features a collection of personal melodies sure to bring back memories. The first half of the concert features hymns of praise to Mary; the second spotlights "Noel (a Christmas Carol)." The concert also features such well-loved compositions such as the music of Bach, "Messiah," and "Hansel & Gretel." After the concert is over, visit Yamashita Park in front of Kenmin Hall to take in a leisurely view of the night skyline for yet another way to celebrate a wonderful Christmas.


<Performers>
Organ: Hiroko Takahashi; Soprano: Eri Unoki; Tenor: Masaya Fuse
Organ Christmas Concern: Madonna & Noel
Date: Dec. 24 (Sat.), 2016; starts at 15:00
Venue: Kanagawa Kenmin Hall, small hall
Admission: All seats reserved; general admission: 3,500; couples: 6,500; students, 2,500 yen
(Childcare service: 2,000 yen per child/inquiries: Event childcare services, 0120-788-222)
Tickets: Ticket Kanagawa: 0570-015-415 (10:00-18:00)
Official site:
http://www.kanagawa-kenminhall.com/pipeorgan/detail?id=34659
Yokohama Nigiwai-za Special Performing Arts Show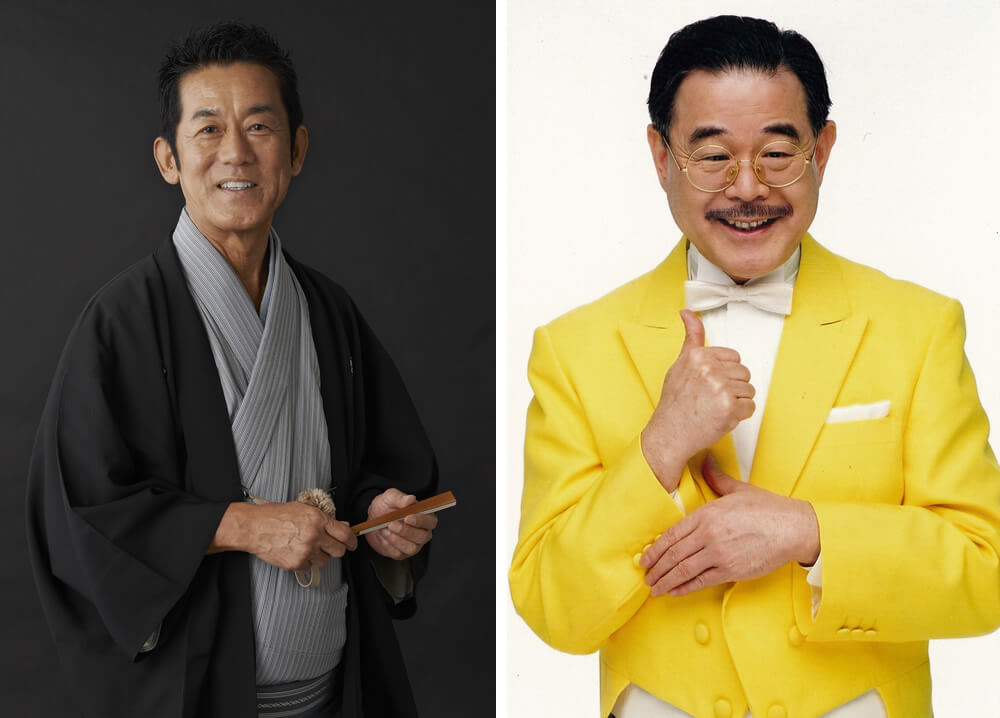 Enraku Sanyutei, Magi Shiro
Smile, and good fortune will follow! Yokohama Nigiwai-za, a performance hall in Noge, Yokohama focused on rakugo comedic storytelling, will be holding special shows featuring manzai comedy, sketch comedy, magic, and more from New Year's Day till January 4, 2017. Why not ring in the new year with some good laughs?

Tickets for all shows go on sale November 1. Events will include performances by veterans and young comedians, popular troupes, and a lion dance to welcome the new year! Come before or after your first shrine visit of the new year. If you have time, enjoy your first laugh of the year in Noge!

Recommended!
On January 2, the fifth generation of the Enraku clan will hold a rakugo and engei performance. The thriving lineup of popular performers such as Enraku Sanyutei and Magi Shiro ensures a big turnout for this well-loved show every year.
Yokohama Nigiwai-za Special Performing Arts Show
Dates: Jan. 1 (Sun.) to Jan. 4 (Wed.), 2017
Venue: Yokohama Nigiwai-za Performing Arts Hall
Admission: All seats reserved; general: 3,100 yen
Tickets: Yokohama Nigiwai-za Special Dial: 045-231-2515
Official site:
http://nigiwaiza.yafjp.org/perform/?m=201701
New Year's recommended gifts:

 catch a big wave next year!



Surfing Manju/Wagashi Japanese Candy Ohkuni (Kamakura)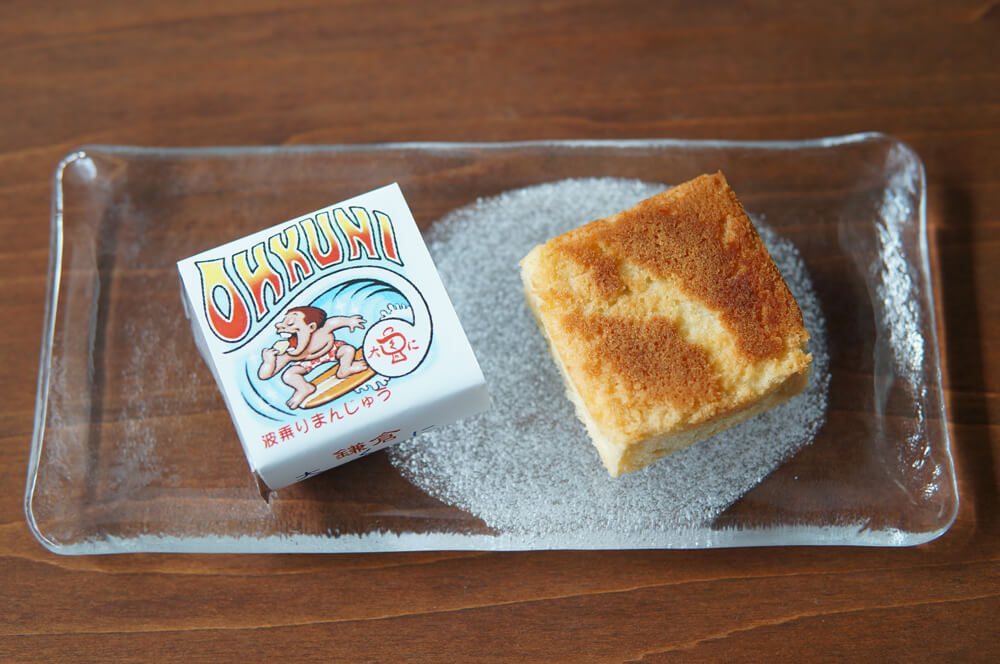 Established in 1936, this long-standing traditional Japanese confectionary has long been a staple of the old capital of Kamakura.
Each and every one of the shop's sweets is handmade from carefully-selected ingredients. The shop has gained a reputation for its traditional, elegant flavors; it is also used by as a temple tearoom.
The impressive individually-wrapped "surfing manju" were inspired by the owner's surfing hobby. They come in two flavors: coffee red bean paste and and apricot red bean paste. The manju buns keep for four days, making them perfect for a homecoming present.
Why not pick up a pack and send a new year's message to your friends: that no matter what waves crash ashore in the future, they can ride them out?
Ohkuni
Address: 2-2-10 Omachi, Kamakura-shi, Kanagawa
Tel.: 0467-22-1899
Business hours: 8:30〜18:00
Closed: Every Monday
Official site:
http://www.ohkuni.com