――Congratulations on winning the Bunka/Geijyutsu Shoreisho of the 65th Yokohama Bunkasho!
Kawase
:Thank you.
――Of the historic Yokohama Bunkasho, Bunka/Geijyutsu Shoreisho is given to young people who are expected to achieve great things in the future. How do you feel about receiving the award?
Kawase
:Next year will be my 10th year in the field. I have been blessed with opportunities to receive various awards all at once between last year and this year. I was very happy to receive yet another award on top of that. In particular, this was given to me by the city of Yokohama, the home of Kanagawa Phil. I essentially got the award because more people got to know me through my work with Kanagawa Phil, so I am truly grateful.
――True. Since last year, you have received numerous prestigious awards such as Watanabe Akeo Ongaku Kikin Ongakusho, Kanagawa Bunkasho Miraisho, Saito Hideo Memorial Kikinsho Shikibumon, and Idemitsu Ongakusho.
Kawase
:Yes. Only…people probably think of the conductor they see on stage as confidently leading the orchestra. It is impossible to fully predict what happens during a concert before it happens. I do feel a great stress from the possibility of failure, but I do not want to back out of a challenge because of that. I am always wondering, "is this okay?". These awards, however, are proof that people did find my music interesting or enjoyable. This gives me great confidence.
――The award actually encompasses the hopes of those who come to your concerts as well.
Kawase
:That is why I don't think this awards was just for me. I mentioned this in my acceptance speech too, but no matter how important the conductor seems, he cannot produce a single note on his own. Without the orchestra that plays the music, he is incomplete. Especially with the award from Yokohama city or Kanagawa prefecture, I believe I was able to receive it only because I was with Kanagawa Phil. I would like to express my gratitude to all the musicians, staff, and the people who came to our performances.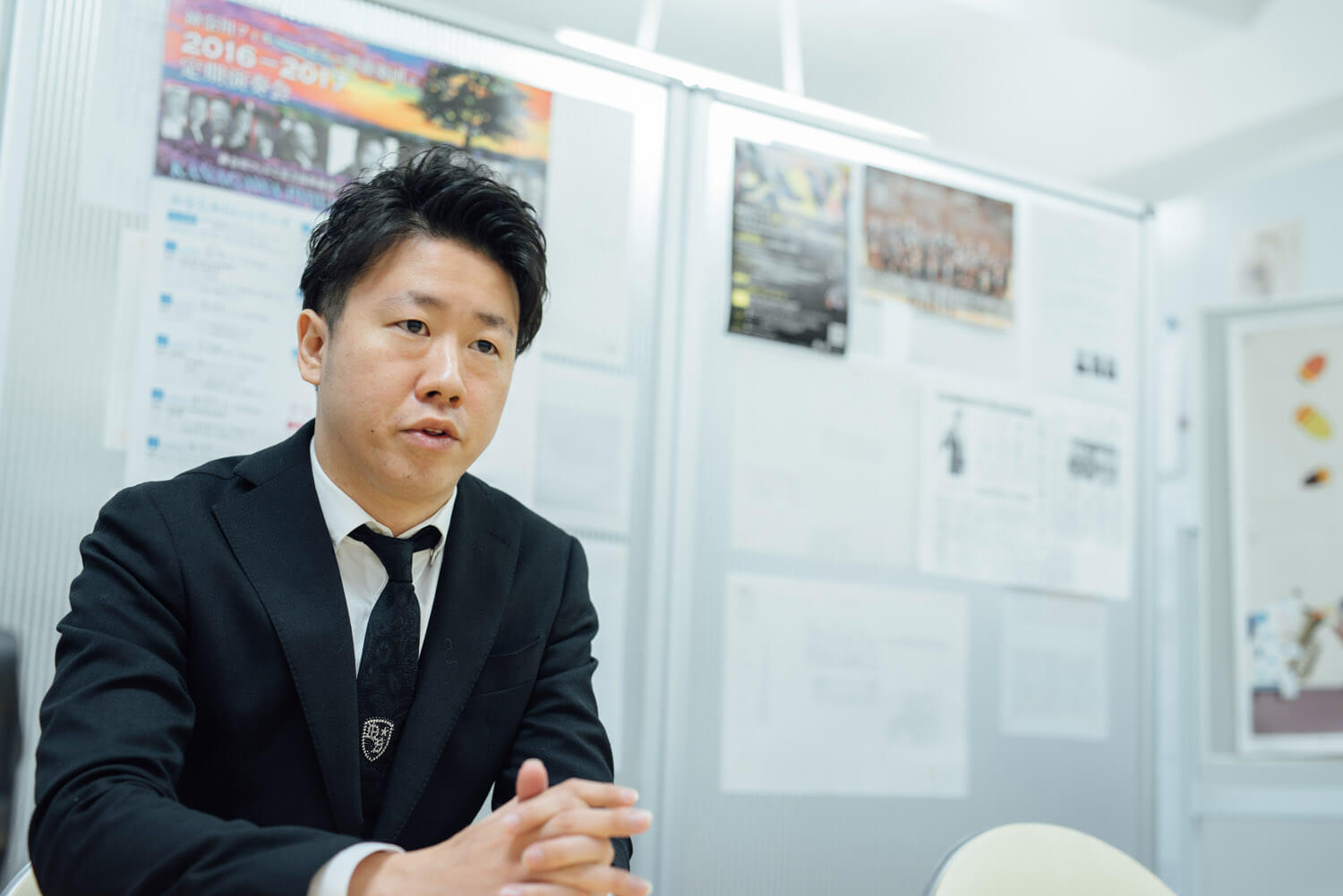 ――After the award presentation, there was a commemorative violin concert by Kaoru Ooe. How was the ceremony?
Kawase
:The recipients of Yokohama Bunkasho were from a variety of fields, not just music, which allowed me to learn quite a bit from just listening to their acceptance speeches. I saw Kaoru Ooe, who played at the commemorative concert, for the first time in about 3 years. The last time I saw him was when I was the conductor for the concert when he won the Music Competition of Japan. I was happy to see him as well.
――Mr. Kawase, it will be 3 years this year, since you became the youngest regular conductor for an orchestra in the country when you joined Kanagawa Phil in 2014. Looking back, how do you feel about it now?
Kawase
:It went by very quickly. In my 1st year, I conducted a periodic concert to commemorate Kanagawa Phil's 300th show, made a CD, and was featured on NHK… The 3-year period was packed with a variety of experiences. At the same time, I was facing a challenge of figuring out "what should I be doing as a regular conductor?" in this new role with Kanagawa Phil. I am still looking for the answer to this question.
――How are you dealing with this challenge and the sense of responsibility?
Kawase
:I try to stay truthful. I tend to be brutally honest (lol), so as an individual, I try to be true to my feelings and act humanly toward the members of the orchestra.
――I think your straight-shooter personality is reflected in your musicality.
Kawase
:I would hope so too. It is very difficult for people to share music, and play together to make it. This is particularly evident during rehearsal but fundamentally, music is not something you understand with words, but rather feel with your body. The more I tell the orchestra to "play in such and such way," I feel futile that they deviate further away from the essence. For example… like the scene in a TV show or a movie where someone asks his/her significant other, "how much do you love me?" (lol).
――Yes. We see such scene in real life too (lol).
Kawase
:But I think when you say "love" out loud, the true feeling and emotions are not being expressed. This is true in music as well. As a conductor, I always feel the difficulty of expressing what I am "feeling" and how to convey it to the orchestra. Being able to really spend time with Kanagawa Phil lets me try a variety of things musically, and grow from the experience. I am truly grateful for the opportunity to work with an orchestra in the regular conductor position.
――In addition to Kanagawa Phil, you have worked with numerous orchestras including Nagoya Philharmonic Orchestra. What do you like about Kanagawa Phil?
Kawase
:It is a harmonious group, with many individuals who think creatively and take actions to better the orchestra. This style can be seen in their approach to music as well, where they relentlessly pursue positive aspects and are open to collectively discuss any issues. I announced my 3-year term extension in October, which now goes to March, 2020 instead of April, 2017. I am excited to see how things change in the next 3 years.
――What do you like about it in terms of music?
Kawase
:It is great at performing classical pieces such as Haydn, Mozart, and Beethoven, even prior to my arrival. In addition to the techniques, it manages to faithfully capture the expressions of classical pieces. Rather than simply following the notes, its performance is characterized by the charm of storytelling with music. In particular, Naoto Sakiya, who was appointed as the first concertmaster around the same time of my appointment, is younger than I am, but has many ideas that never occurred to me, and has extensive experience with chamber music. Having this kind of talent allows for a punctuated musical expression. I feel that it has improved its natural intonation and expressiveness when playing in harmony. Moreover, it has increased its dynamicity lately. I believe Kanagawa Phil will grow tremendously in terms of its music.
――You have taken on a variety of challenges with Kanagawa Phil over the past 3 years. What are the things you consider when deciding on a program for you to conduct?
Kawase
:I look for a program that I, as a music fan rather than as a conductor, would like to hear. I particularly think about the "paring," if I use food as an analogy. By incorporating certain accents in a delicious, standard course menu, I can further enhance deliciousness of individual courses. Similarly in a concert, by strategically placing accent pieces, the popular standard pieces sound a bit differently than usual, thereby making them more interesting. I select the pieces by thinking of them as one package, and to deliver a new kind entertainment for the audience.
――Where do you get the ideas for this?
Kawase
:I have been reading "Silence," a novel by Shusaku Endo about Christianity. For example, while I was reading the book, a thought came over me… In Japan, there are a few pieces featuring "Fumie " as the subject. By pairing them with Mendelssohn's Symphony No. 5, known as the "Reformation," it might be interesting to hear the differences among the pieces with Christianity as the subject. I am always thinking about stuff like that.
――Perhaps you might be able to realize this program someday. In the near future, on December 3rd, a periodic concert, conducted by Mr. Kawase, will be held at the Kanagawa Kenmin Hall. The program, a popular choice at the end of the year, is Beethoven Symphony No. 9 in d-minor, Op.125, "with chorus."
Kawase
:"No. 9" has become such a popular piece. There are people who cannot bring in the new year without listening to it. Schiller's "Ode to Joy," sang in the 4th movement, is about the unity of humanity. Since it cannot be realized, it encompasses an eternal wish. In that sense, this piece holds a tremendous amount of energy, and as such, I hope people are empowered by this piece, and take this as an opportunity to think about their life and how to interact with others.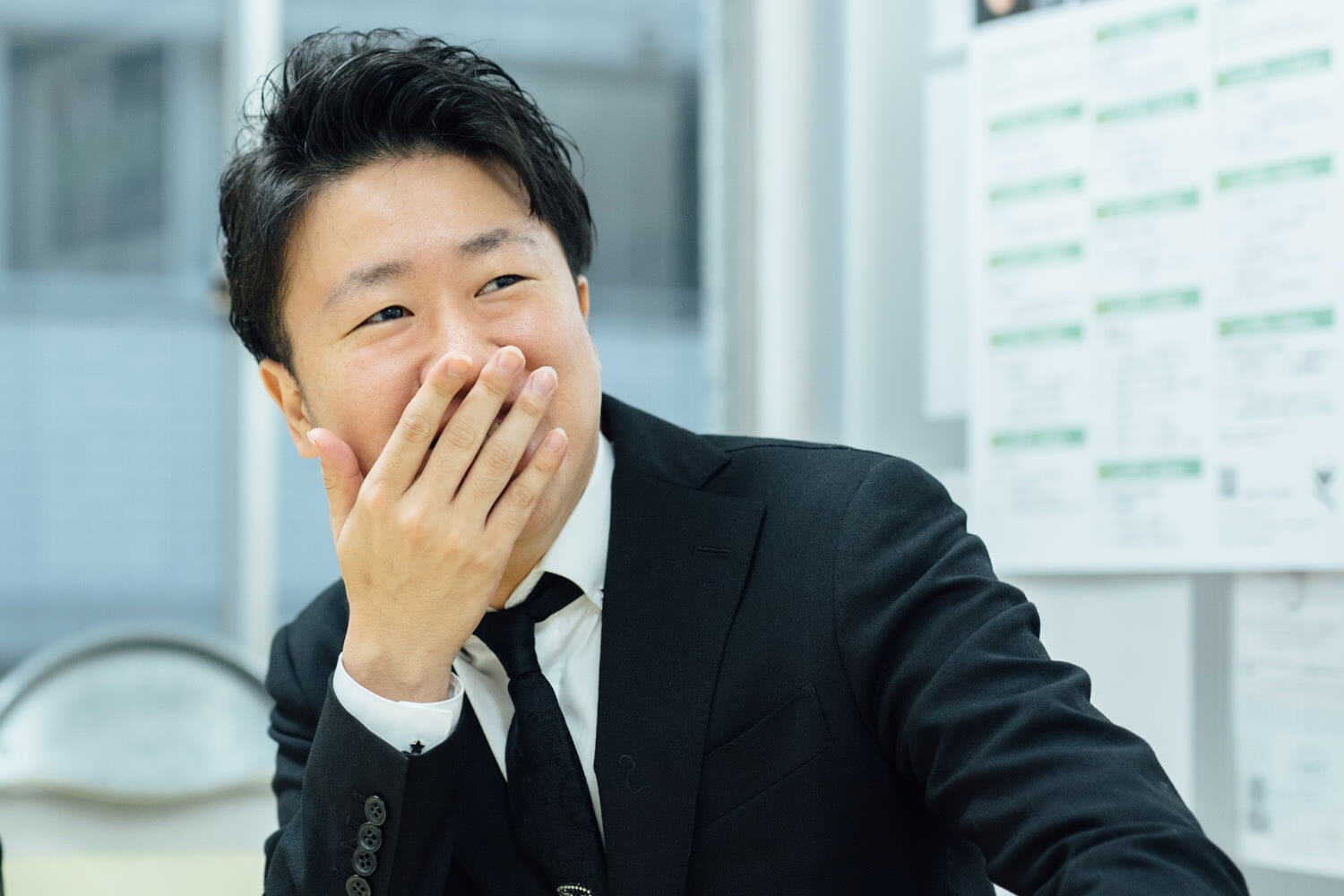 ――This may be a rude question, but do you ever get bored with performing"No. 9" year after year?
Kawase
:Not at all, actually! (lol) Conducting "No. 9" at the end of the year is like summing up the year for me. As a result, I interpret the score differently each year, and that serves as an assessment of my thoughts and growth from that year. Every year, I find something new in this piece, so I never get bored with it.
――After such year-end summary, there is a periodic concert, the 2017 opener, at Yokohama Minato Mirai Hall on January 21st. That is very exciting.
Kawase
:I normally conduct 3 concerts a year at the Minato Mirai Hall. For 1 of the 3 concerts, I always plan a program that is odd but my personal favorite, to say, "it's a bit unusual but this dish is delicious!". The period concert in January is just that. Among Rachmaninoff's symphonies, No. 2 is most famous. This time, I wanted people to hear Symphony No. 3, which is not frequently played, but I think it is the most substantial piece. Moreover, in order to introduce Seiya Ueno, a flutist I played with at my European debut, to the audience in Kanagawa, I decided to include Khachaturian's "Violin (flute) Concerto in D-minor" (arrangement by Rampal) in the program. "Violin Concerto in D-minor" is a personal favorite of our solo concertmaster, Yasunao Ishida, but this time, it will be performed on a flute. We will be performing J.S. Bach's "Fantasy and Fugue in C minor, Op. 86" (arrangement by Elgar) first. This is also an amazing piece that I hope for as many people as possible to hear it.