Kanagawa Prefecture, under the slogan of "Kanagawa, town of musicals," is pursuing a range of initiatives to develop new cultural assets, such as creating original works of theater and musical theater. One body gaining attention is the Magcul Performing Arts Academy, a center devoted to training musical actors.
The academy, which opened its doors in October 2014, offers practical lessons in vocalization, dance, and performance, and trains approximately 20 young actors. This April, a recital was held in the form of a musical performance, and this served as a major step forward. We sat down with Kensuke Yokouchi, a dramatist and actor who leads both the Tobira-za performing arts troupe and directs the Magcul academy, and learned about Magcul's future outlook.

Interview&Text:Yuki Nomoto
Now in its third year, the academy enters a new stage.
Developing talent and a performing venue through new works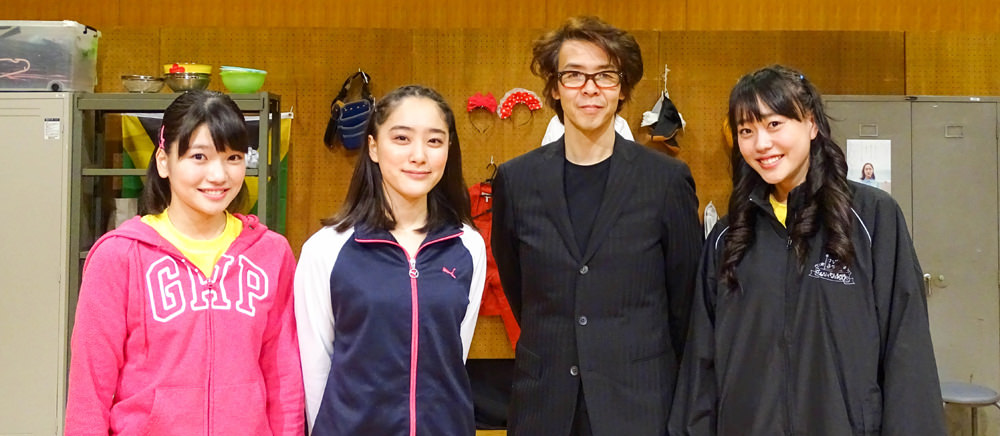 The goal: a higher level of coaching to draw out individual skills and sensibilities
-- The Magcul Performing Arts Academy opened its doors in October of 2014. Now, about a year and a half later, what has the reaction been like?

Yokouchi:Actually, we seem to have fewer people than when we initially opened. (laughs) The lessons are serious and constant, so it's not easy. Simply practicing every day does not guarantee that you will become a star. Sticking to it amidst that is a challenge, I'm sure. But this academy is deadly serious about training performing arts talent. Those who have stuck with us for this year and a half have grown considerably.

-- What do you emphasize in training musical actors?

Yokouchi:Whether the person is a child or adult, they have to perform the same. Even so, many amateurs come to the academy, so there is much they must learn. I therefore emphasize showing them the ropes from scratch, in a friendly and intuitive fashion. With experienced actors, we can jump right into performance, but this is something different. I consider this a chance for me to personally grow, and I try my best to go into great detail with the coaching.

-- The stated goal of this academy is training artists who can work professionally in the performing arts. What is your outlook?

Yokouchi:While it would be impossible for everyone to go pro, my hope is that some of the students will get there. I want them to fully avail themselves of this opportunity and do so here. The stated aim of this academy is creating new works, so the style of teaching and training may evolve to suit those.

-- What would that be, exactly?

Yokouchi:This August, we plan to perform a radically revised version of "Part-Time Work," a show we previously performed in April. Next year, I'd like to create a wholly original work. When the task at hand is creating new works of musical theater, you have to train an able-bodied team of performers. It's not enough to just hit average grades and percentiles like you might in standardized testing in schools. The individual skill and creativity of each member also has to come to the surface. Further, musicals differ from traditional theater in that they are a form of big-show entertainment. It's not enough to be super serious and studious like you might be when taking an exam. Performers have to be creative and intuitive, perhaps more so than they're used to.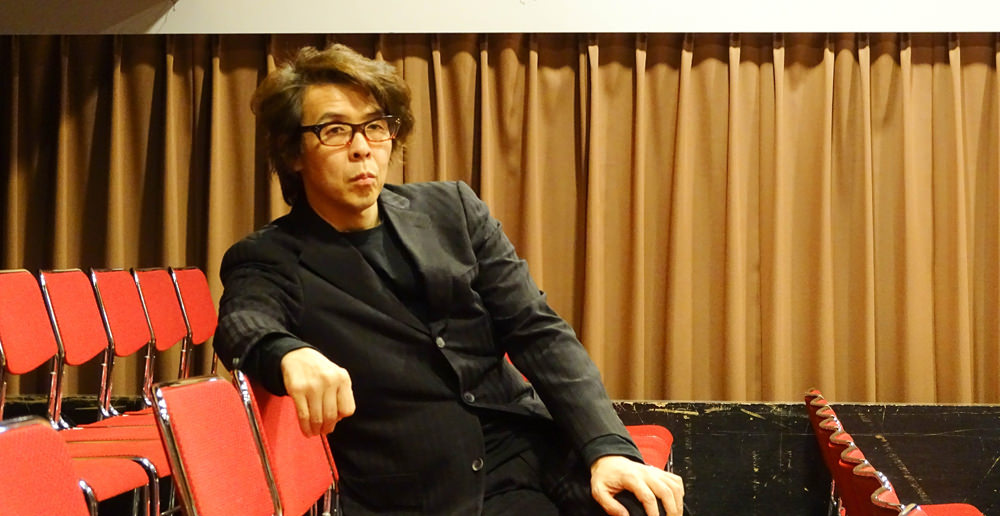 -- Even so, creativity and artistic sensibility are not something easily trained. Has your training methodology changed?

Yokouchi:The key is helping students to develop their best skills without us as instructors obstructing their creativity. Other key points would be keeping it competitive and differentiating the roles. Everyone for the 2015 recital had a role to play. However, going forward, I think we need to treat the academy like other professional bodies -- those who perform best will take a starring role in the shows, and those who need to improve will back them up in support roles. Is this prejudiced? Maybe. But it is a de facto way of working in the performing arts. It's necessary to have the fortitude to handle that, and the guts and verve to want to rise above and become the star instead of someone else. Everyone has been given an even footing thus far, but I think some competitive elements will slowly be incorporated. That means prospective students will also have tough hurdles ahead.
Spreading word of the project in order to make the most of a sterling opportunity
-- Based on your remarks, you seem to be taking a long view to operating the academy.

Yokouchi:Well, it takes time. If we just wanted to make an entertaining show, it would be enough to find the right talent and do it. But this academy is like, well, it's like first growing the onions needed to create a rice curry. (laughs) We're fostering the raw materials from scratch. That takes time. At the same time, I am also realizing each day that we need to post solid results as soon as possible to make the project worthwhile.

-- The 2016 academic year auditions will soon be held. What are your hopes for incoming students?

Yokouchi:I want them to be ambitious. This chance does not come along every day. I have spent the last twenty-odd years working with members of the government to get a voice for performing arts, but I really feel that meeting the prefectural governor of Kanagawa, who has been so supportive of theater, is almost a first for me in over thirty-five years. I feel that this is a once-in-a-lifetime meeting. We've been given this opportunity, so we need to spread the word and make good on this promise.

-- So this is almost the ideal climate for those seeking to become performers or musical actors.

Yokouchi:Exactly. However, I don't want people to think this will last forever. There is the ample possibility that it won't be, in fact. The youth center, actually, was once on the verge of being forgotten. Over thirty years ago, numerous famous works were performed here, and high-schoolers were able to see these performances for a reasonable cost. I, myself, saw shows at this venue and was inspired to become a performer. But that is something of the past. Until governor Kuroiwa assumed office, public performances were on the decline. But now things are poised to go back to their old vitality. This is a huge and lucky chance. In Tokyo, there is a vast sea of entertainment created. Whether for television or for the stage, Tokyo is usually the center of things. Kanagawa's new venture to become a "town of musicals" is its attempt to turn this area into a sort of Broadway. People like Lucky Ikeda and Keiko Fukazawa, who usually work in Tokyo, are serving as instructors at the academy, so efforts are really being made to turn Kanagawa into a hub for performance. We want to turn it into a magnet that attracts people. Everyone taking part in the academy is just that -- people who were drawn to this area and are enthusiastic about what we are doing. We have very high hopes for the enthusiasm and creativity of the faculty and student body.

-- What kinds of discussions have you had with other instructors about future plans?

Yokouchi:We want to create content that you won't find in the typical Tokyo studio. The other focus has been on giving students careful attention in lessons. The prefectural government is involved in this academy, so we have to train talent in a way that differs slightly from the way you would in a business context. If this were a business, the goal would be making it profitable from the get-go and hiring external stars. Having musicals with attractive actors draws in the crowds. However, the work of this academy is focused expressly on creating work by and for the students of the academy. That is its greatest strength -- that we spend time to foster people's skills here.

-- This seems like a great advantage to students, who can expect to have their work thoroughly appraised.

Yokouchi:That's right. There are many amateurs, but their potential is eye-opening. The three main performers for the 2015 recital were, a year ago, unable to even find their own voices when singing -- they really lacked the chops needed. Seeing them come so far in just a year and a half is really astonishing. The troupe has young people in their 20s, but the ones who really develop fast are the high-schoolers. The point is, if you have the zeal, even an amateur can grow at a rapid clip. Plus, you have friends and teammates with whom to work with, so you can help each other grow and refine your skills together. Besides, the academy has only just begun. It might be a steeper hurdle to join an existing revue, but we're just building our foundation, so it's the perfect opportunity to get in on the ground floor. We believe we are creating a place and space where even amateurs will feel welcome.
-- You also perform with the Tobiraza troupe. What is the difference between it and the academy?

Yokouchi:The Tobiraza's focus is theater, but here we do musicals. Musicals cannot be betrayed by practice -- the more you practice, the more you master the routine. Theater, too, requires that kind of technical skill, but there are many more intangible elements to theater that cannot simply be trained. If the actor isn't interesting, their lines will be boring. In theater, it's not unusual to tell someone to go sip a swig of booze or to liven up before trying their lines again -- a lot of it comes down to "feeling." (laughs) With musicals, though, it's about perseverance -- the harder you train, the better the result. There is a script for the songs, and the dances are choreographed. In other words, the goals are defined. This makes it a good venue for education.
Towards a public theater with a seasonal selection
-- For the 2015 recital, the academy performed "Part-Time Work." Tell us more about this show.

Yokouchi:It is based on an original musical performed at the Tobira-za. We combined existing and new songs to create an omnibus show about part-time work in adolescence. We think it was a true-to-life show of the adolescent experience.

-- A performance of Part-Time Work: the Springtime of Youth is slated for August.

Yokouchi:We've completely overhauled the academy version and will be performing it as a full show. The concept remains the same as the academy version. It's chock-full of scenery of jobs as an adolescent, interpersonal relations, and the worries, dreams, and aspirations of youth. Next year, I'd like to create a new and original musical.

-- What is your future outlook for the project?

Yokouchi:The prefectural governor has requested that we perform more shows and have a greater number of works. We've been told to create a context where there will always be something new shown at the youth center, something that tourists will want to come to attend. It's rare to have such an opportunity and be given free reign, so I want to do my fullest for this venture -- not seizing the opportunity would be unthinkable. I feel that my mission is conveying to everyone in the prefecture that I'm serious about this project.

-- What is your ideal vision for a talent training program?

Yokouchi:I want to expand the musical repertory offered at the youth center. The goal would be to have a range of content for children, youth, the general public, and so forth. Ideally, we would be poised to perform a show at a given request. Performing troupes tend to discard the scenery with each show, but it would be good if we could continue performing shows and thereby cover our costs. I'd like to train members to handle the various roles of a show such that it could sustain a long run. Since we have this fantastic venue, it would be a shame not to have a dedicated repertory to perform here, don't you think? In Europe and the US, each theater has a fixed repertory, such as certain operas done in winter, ballets done in a given season, and so on. Japan needs public theaters that offer exciting content each season. Since it is a public space, I want to use this for a variety of new and challenging approaches and create a new culture out of here.
Related URL