Magcul Performing Arts Academy was founded in Kanagawa Prefecture to discover and train the future stars of musical theater. The principal of the academy is director and playwright Kensuke Yokouchi. In twice-weekly lessons, students receive acting guidance from Yokouchi, as well as vocal training from Keiko Fukasawa, and dance lessons from Lucky Ikeda and Eri Saiki.

The students are aspiring musical actors, from high school to age 25. Even students without singing, dancing, and acting experience steadily improve through the lessons. On Saturday, April 16th, and Sunday, April 17th, the academy held its 2015 academic year recital at the Kanagawa Prefectural Youth Center. This is an interview with academy students who performed in the "2016 Magcul Academy Part-time Work Show."

Interview&Text:Yuki Nomoto
Such amazing growth in just 18 months!
An interview with academy students who take lessons in conjunction with their regular schooling
Magcul Performing Arts Academy has undergone a steady evolution in the short year and a half since its founding. I spoke with Mikako Yoshida, Ruka Shibata, and Moa Kato, who take lessons here in conjunction with their regular schooling, about their own growth and the academy's attractive features.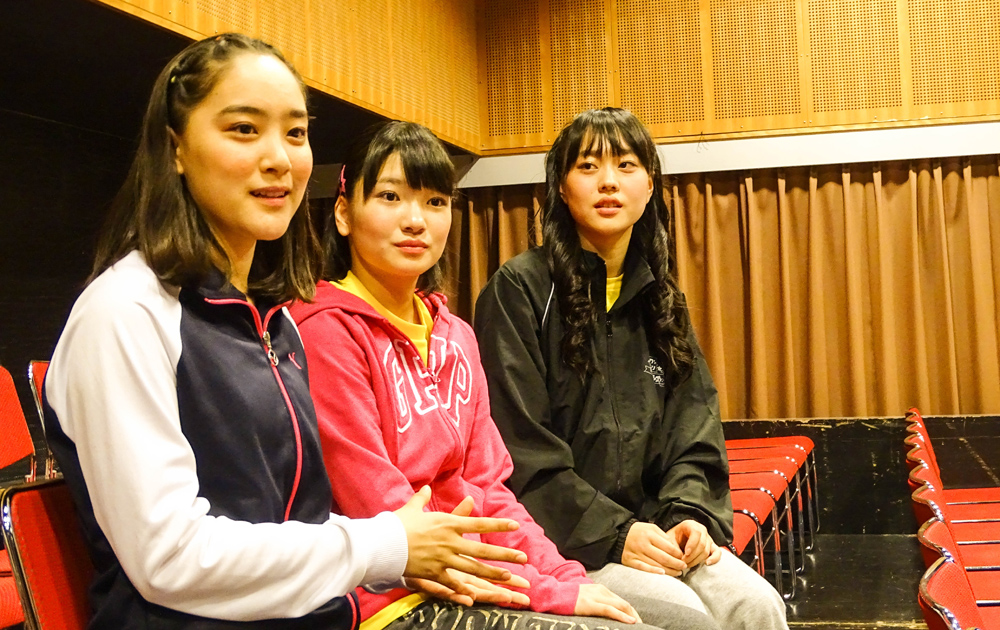 -- What made you all want to join the academy?

Yoshida:My first time on stage was at a performance of "Tsukaban Chushingura - Daigan Joju Uchiiri Hen" (The 47 Ronin and the Success of the Ambitious Raid) by the Tobiraza theater company, led by Kensuke Yokouchi, the principal of the academy. At that time, Mr. Yokouchi told me about the Magcul Performing Arts Academy. I didn't have much experience with acting, dancing, or singing, but I decided to take the plunge and apply.

Shibata:A friend of mine told me about the academy at another theater company that I had participated in before, so that is what inspired me to apply.

Kato:Before Magcul, I belonged to the Atsugi Stage Academy. Mr. Yokouchi taught me there. That academy only goes through the second year of junior high school, but I wanted to keep performing, so I applied for the Magcul Performing Arts Academy.

-- Magcul Performing Arts Academy is not a private school; Kanagawa Prefecture is involved in running it. What do you find appealing about the academy now that you've actually taken its classes?

Kato:There's so much to like (laughs). I don't think there's anywhere else that you can get guidance from such first-rate instructors.

Shibata:They teach acting from the ground up, so there was so much for me to learn.

Yoshida:How to project your voice, how to show emotions... I learned everything from scratch and really felt like I was growing every day.

-- Training is held twice a week. Did you think there should be more?

Yoshida:The training was so thorough. You can practice what you learn at home, so I thought that lessons twice a week were a better way to learn.

Kato:We're not given specific assignments, like "Do this! Do that!" When you take the class, you can come up with your own challenges and think about what you want to be able to do by the next lesson.

-- Are the lessons tough?

Yoshida:There is a kind of "tough love," but that's because they're thinking about what's best for us. I have a real sense of the kindness of the teachers.

-- After a year and a half of lessons, how do you think you've grown?

Yoshida:I feel like I've broken out of my shell. I used to be bad at public speaking. At first, my singing voice sounded like a frail bird (laughs). But after all the lessons, I got better at projecting and can be quite loud now. I really feel more confident and strengthened my resolve.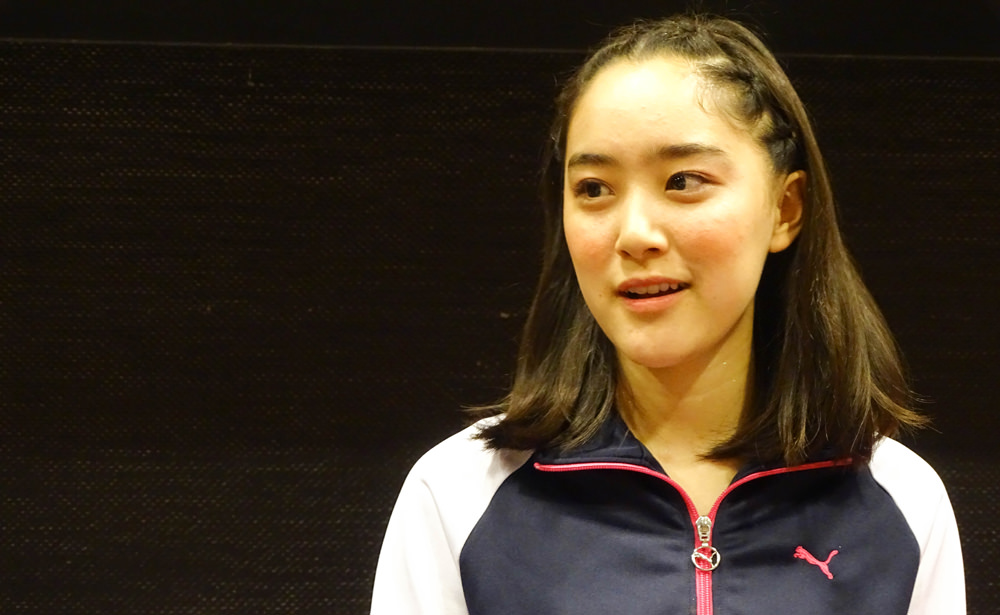 Kato:There's a song that I've been practicing since last year. There were notes in it that I could not sing last year that I can hit now. I really feel like I've grown.

Shibata:Last year, I had to pour everything into memorizing lines, and on stage, I was just reciting them. But now, the lines feel like they're coming from deep inside me. There's emotion in them, and I can even cry naturally now.

Kato:That's right. Last year I was just frantic about everything. I really was not able to give 120% to everything I wanted to do. But after a year of lessons, I got more confident, and now I have some breathing room. I've become significantly better at acting than I was before.

Yoshida:I'm doing my lessons diligently, and I'll be able to show off the results on stage. It's made me feel even more compelled to communicate my part.
-- Auditions for the 2016 academic year are held in May, and this performance will take place in August. Do you plan to continue your studies with the academy?

All:Yes!

-- Do you have any advice for people thinking of applying for the academy, or anything you'd like to promote about the academy?

Yoshida:We had very little experience with acting, singing, and dancing. But they teach everyone from scratch, and everyone gets along well.

Kato:We really form good friendships! There are about 20 of us, from high school students up to young adults in their 20s, and everyone is really nice to each other...

Shibata:There are four high school students, but we work hard alongside university students and the older students, too.

Kato:It's fun to practice in the youth center from morning to night. I have no regrets about joining. There are lots of people here waiting to be your new friends, and all of the teachers are highly respected.

Yoshida:If you're at all interested, please try out!

-- What are your goals or your dreams for the future?

Yoshida:I want to play roles that really move people.

Shibata:I can sing and dance in musicals, but I'd also like to hone my acting chops for plays, too.

Kato:I want to play roles that help people. I'm here because musicals really helped me when I was going through tough times. Whether through song, plays, dramas, or movies, I want to make my life expressing myself in a way that helps people.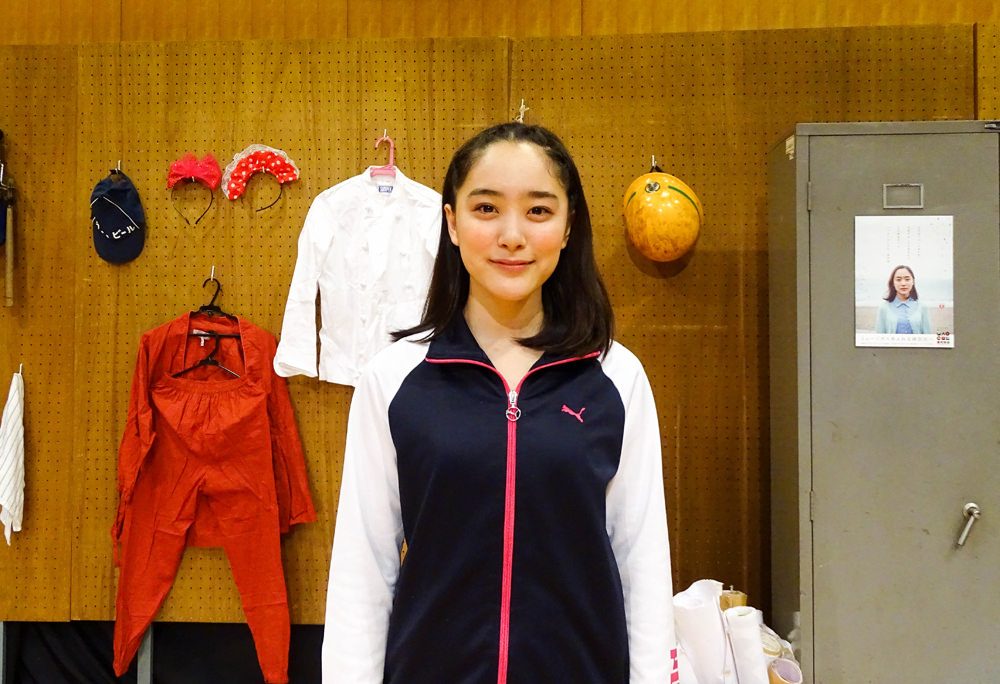 Mikako Yoshida, who has also appeared in Magcul promotional videos. She played the part of Kazue in the "Part-time Work Show."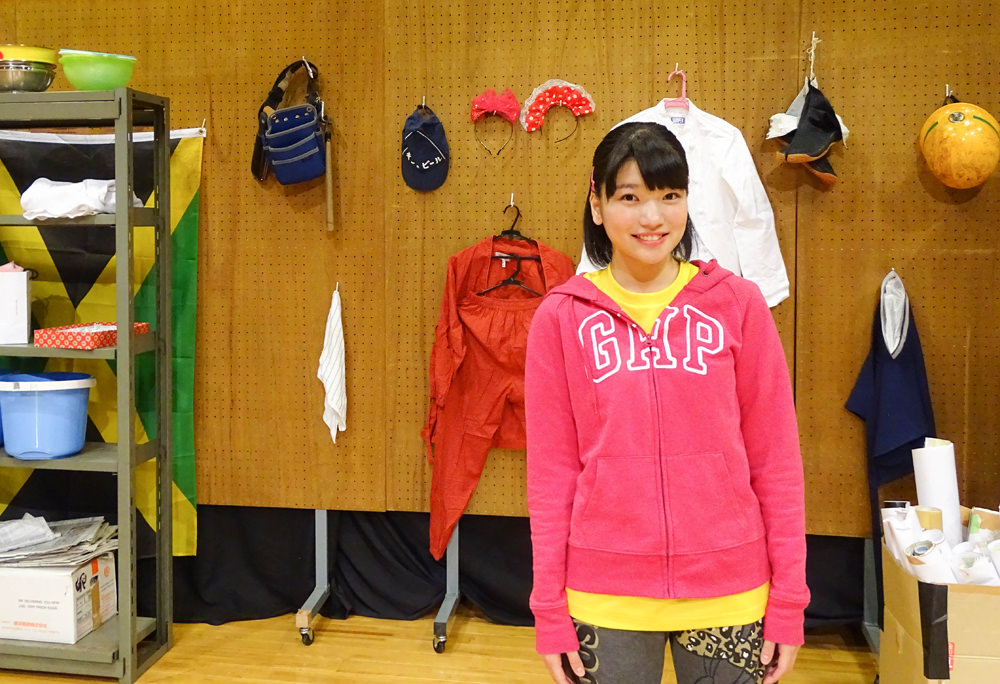 Ruka Shibata, who played the part of Yumi in the "Part-time Work Show." She is a third-year high school student with a cute, beaming smile.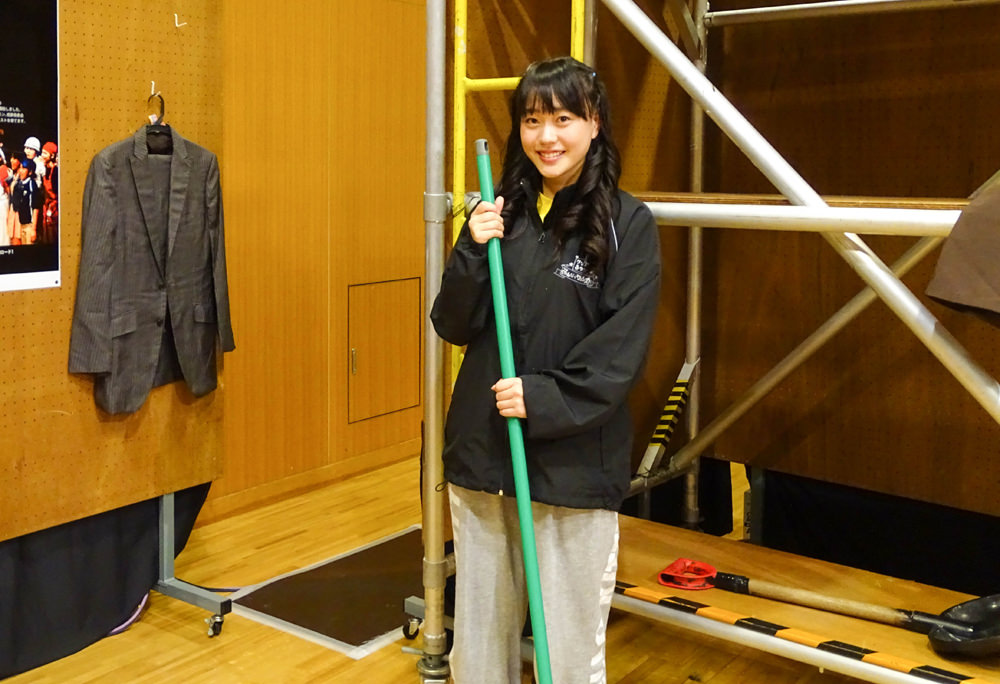 Moa Kato, who played the part of Ai in the "Part-time Work Show." She has impressive stage presence with sharp dance moves.
- - -
Click here
for more information on the Magcul Theater.
For more information on
"Part-time Work Show,"
the Magcul Performing Arts Academy 2016 performance, please see the following page.