I want to connect the spaces and people of Kamakura.
- Mr. Setoh, we know that you work not only with Root Culture but also took part in the establishment of the public venture company "Kamakura Inc." and have been quite active in Kamakura. What caused you to get involved with these activities?
Setoh
: I'm originally from Kobe but I have been living in Kamakura since I was a student. They often say here that people from the outside better understand the appeal of this city. This building, for example, may be just another building for the people of Kamakura but it holds an attraction that only people from the outside can realize. I'm slowly losing my status as outsider but Kamakura has so many interesting and amazing spaces and a variety of charming and interesting residents. This made me feel that I would like to "connect the spaces and people" of this city. There are many well-known people who actually live in Kamakura but do most of their work in Tokyo or overseas and don't do much in Kamakura. I thought that I would like to create a place where those people could work in Kamakura and, in doing so, make this city a place where more cultural and interesting things happen. There were many people from my generation who felt the same way so we created Root Culture 10 years ago and have slowly but surely been continuing and enjoying our work ever since.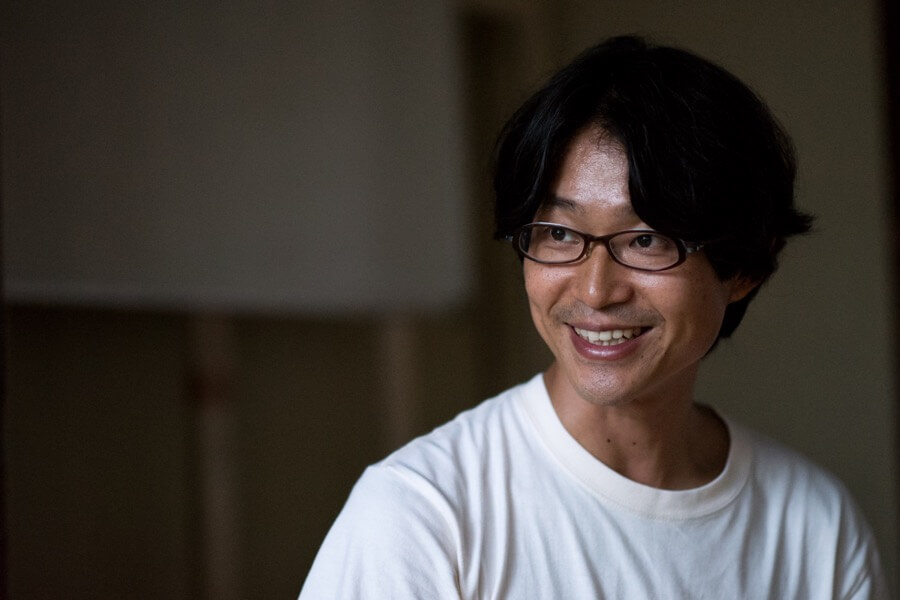 Kohji Setoh
- At Root Culture you don't just exhibit performances and workshops for a specific genre but also produce many events such as the "Kamakura Sea Carnival" which brings together and brightens up the whole town.
Setoh
: We have been working with that in mind and, as a matter of fact, there are a lot of people in the generations before and after ours who think the same way. There are many organizations like ours in Kamakura but everyone is scattered all over the place. Recently we've come to learn about each other and we thought that if we all have the same ideas then we might as well do something together. I think that's how events such as the "Kamakura Sea Carnival" came about.
Creating works of art with a basis in human relations.
- How does a residence program like this one fit in to the scheme of things?
Setoh
: This is Ursula's 5th time coming to Japan. She always stayed in Kamakura but would go to and from Yokohama for production so this is her first time doing everything here. I think they find Kamakura to be a very special and interesting town as well. However, I also wanted to not only make use of the people and places in this city but, by connecting with people from the outside, bring new and interesting things in and be able to transmit Kamakura to the outside as well.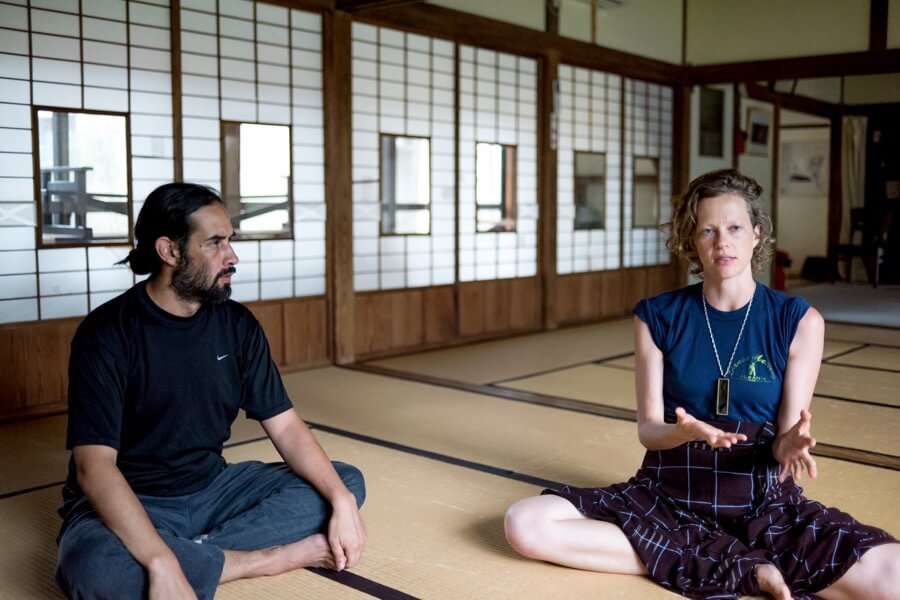 Martin Lanz and Ursula Eagly
Eagly
: In this project, each of the three artists took turns playing host. Martin welcomed us in Mexico City, I played host in New York and now it's Kohji's turn. Each time we would connect with that artist's hometown community and stay at each other's homes and the homes of our friends.
I believe that actually traveling to each other's countries and understanding the background behind production, as well as making exchange between people the basis of that production, are very meaningful things.
This will be the first performance for this project. We will perform in New York in May of 2017 and again in Mexico City in the fall of that year.
Lanz
: I attach quite a bit of importance to getting to know Ursula and Kohji's family and friends. I think that this being part of the production process is one feature of the project. I'm staying in the home of another member of Root Culture right now and we showed a mini performance there with just the three of us.
I was able to create good relationships with local artists in Mexico and New York as well and Ursula and Kohji even went so far as to set up collaborative workshops and concerts with them.
Eagly
: One of the elements that came out of those workshops is in this performance as well.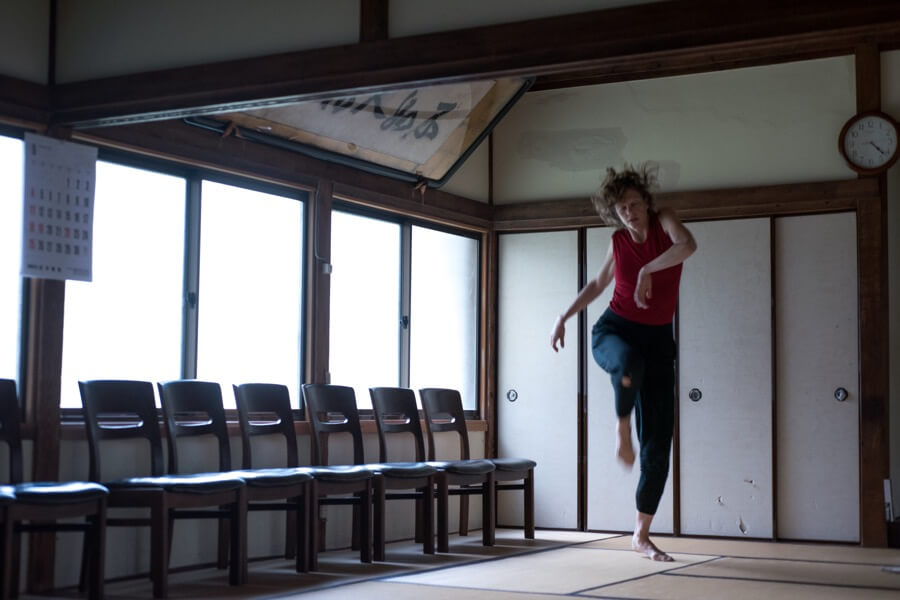 - How did you decide on this kind of project configuration?
Setoh
: This is just kind of how things turned out.
Eagly
: When Kohji was staying at my home we did a similar performance there. I have a feeling that creating a certain level of intimacy with the audience is coming to be an important part of our production process. Just as we come to understand each other, I think it would be nice if we could understand our audience as well, creating an intimate relationship with them, and bring this intimacy into formal situations such as temples and theaters as well.
Experiencing cultural roots first-hand.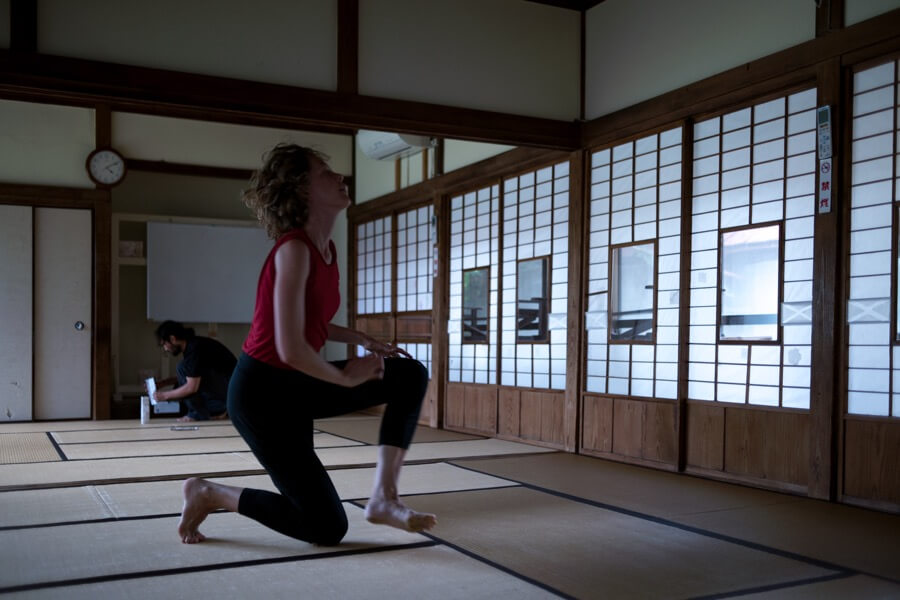 - What do you have planned during your stay here in Kamakura?
Eagly
: One of the interesting things we're doing this time is taking part in zazen at our place of performance, Tokeiji.
Setoh
: Daisetsu Suzuki, the Buddhist scholar who you could say is responsible for spreading Zen into the world, has a very deep affinity with Tokeiji. His grave is here and, though this is just coincidence, this year is exactly 50 years since his death. Ursula lives in New York, Martin has been staying there as a resident artist and I go there quite often as well but Daisetsu Suzuki actually had quite a large impact on the New York art scene. The composer John Cage, as well as novelist Jack Kerouac, attended his lecture on Zen at Columbia University in 1952 and were greatly affected by the ideas of Zen that they heard there. Just as Haruki Murakami was influenced by the beatnik movement, we as Japanese people are being influenced by the modern American culture borne from Zen influence. I thought that I would like to get in touch with Zen at its roots at Tokeiji and produce a performance there.
Eagly
: The performance will take place on tatami mats so we're rehearsing on tatami as well. Kohji found us a place here in Kamakura where we could practice in a Japanese-style room. For Martin and I, being able to work on a production in a traditional building like this is a very precious experience. All of our rehearsals start with zazen.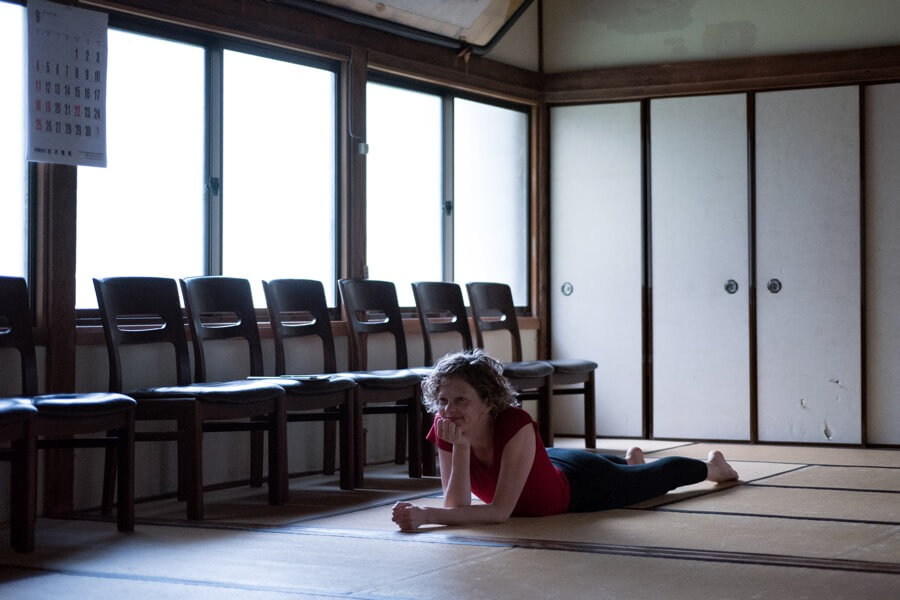 - How are you going about production?
Eagly
: In New York and Mexico City we only worked on production so we were still in the experimental phase but here we will be working on the composition of the performance. This is the first time we've tried to piece together those experiments for an audience so we're currently trying to figure out how to perform and changing things little by little as we go.
- What was written on the cards?
Eagly
: (The materials for each individual's performance) are like twisted yarn. Kohji's elements within the twine, Martin's elements within the twin and my own elements within the twine all come together to make up the performance. We're still rethinking the order right now.
Setoh
: We don't use these every time but I do something like this fairly often.
Lanz
: The axis is the same but the way we do things changes depending on the situation so it's very interesting.
- So you rehearse and then you talk about it together and repeat that process over and over.
Setoh
: We talk about the things we noticed or what we thought about the rehearsal. Sometimes it's just talk and nothing goes back into production but sometimes we realize that one of those ideas is incredibly important to the process.
- Where did you record the sounds?
Setoh
: We recorded most of the sounds right here. We're trying to decide whether or not to add some of the sounds we recorded in Mexico and New York into the latter half as well. (Because pictures were being taken during rehearsal) there are shutter sounds and such that we recorded as well but they're a little too quiet.
- We heard the sound of taiko drums going by outside mixed into the sounds. That's quite "Kamakura," isn't it.
Setoh
: That was really some coincidence. We're doing a lot of it purposefully but we're slowly losing the ability to determine which are actual sounds and which are recordings.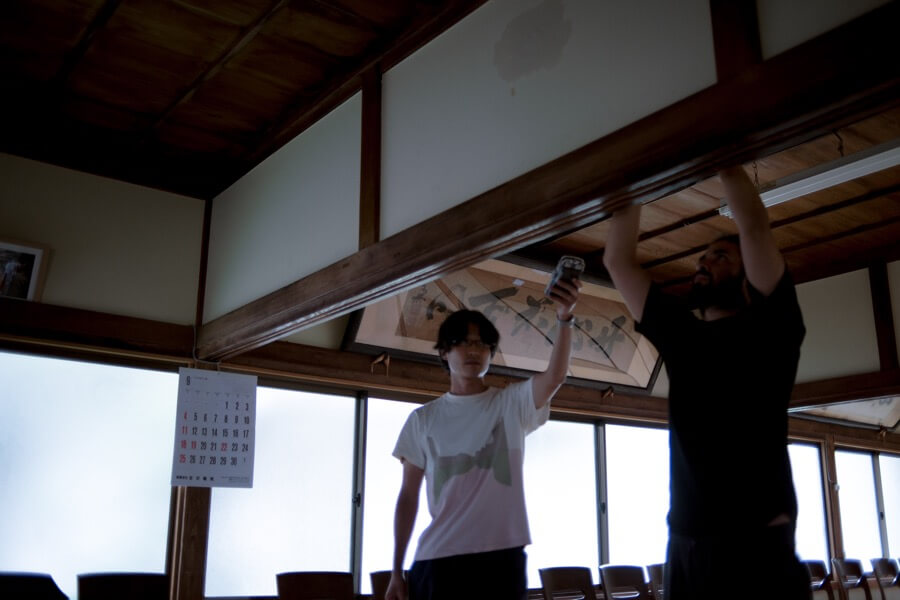 Respecting each other's differences.
- What's the story of how you decided on this concept?
Eagly
:I remember Kohji bringing it up during our first residence in Mexico. He said that we had room to bring in all our different ideas and methods on this project. When he talked about the current political situation in Japan, Martin said, "That's kind of what it's like in Mexico." In America, as well, there's a movement called "Black Lives Matter" and there is a lot of fear of racism but whether it's restraint of the press or violence or whatever, there is a sense of danger that the current system is producing oppression.
In any work of art and in any community there are characteristic assertions and we wanted to be clear and deliberate in what we present with this project.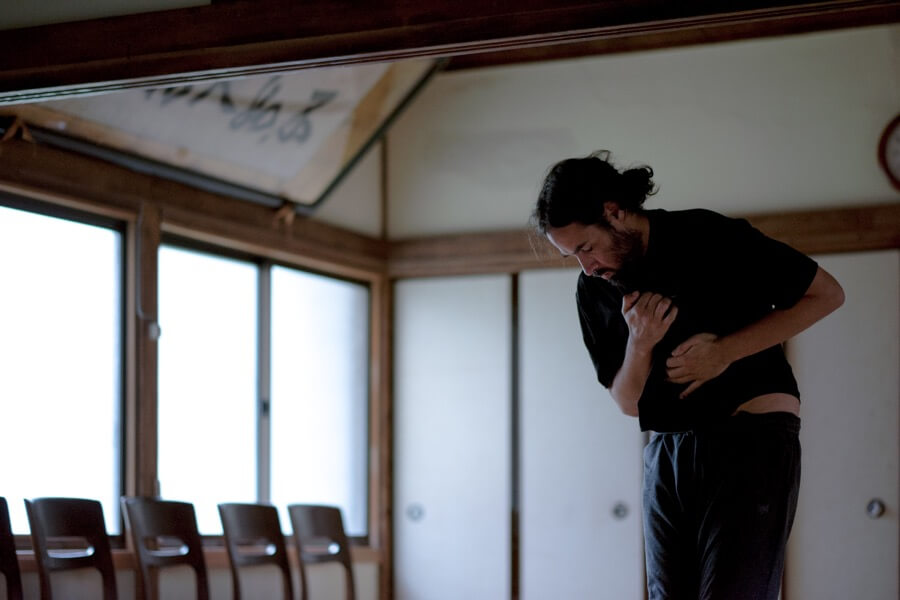 - What kind of people do you want to send this message to?
Setoh
: The relationship between Zen and art is a little technical for sure. However, I believe that Tokeiji is a wonderful and special place and I don't believe that our work is something that requires some sort of prerequisite knowledge to understand so I would like anyone who feels a special something here to come and watch intuitively.
- You spoke about the seating arrangements a little while ago as well. What kind of connection will you have with the audience?
Setoh
: We aren't yet at a stage where any of that has really been decided but all three of us are interested in the same question of "What is a performance, anyway?" I think it would be nice if this could give our audience the time and place to think about that question as well.
- - -
Root Culture
http://rootculture.jp/news/piece-with-gaps-for-each-other