See Part 1 here⇒ It's summer, so let's have fun! Top 7 music events in Kanagawa that you can take your children to (Part 1)

If you found that you were too busy to make the most of the summer vacation and go anywhere, don't despair! There are still lots of events going on starting in September in Kanagawa. One great option is fun musical events that you can attend as a family and relax at.
 September 2: Organ concert for children age 0 and up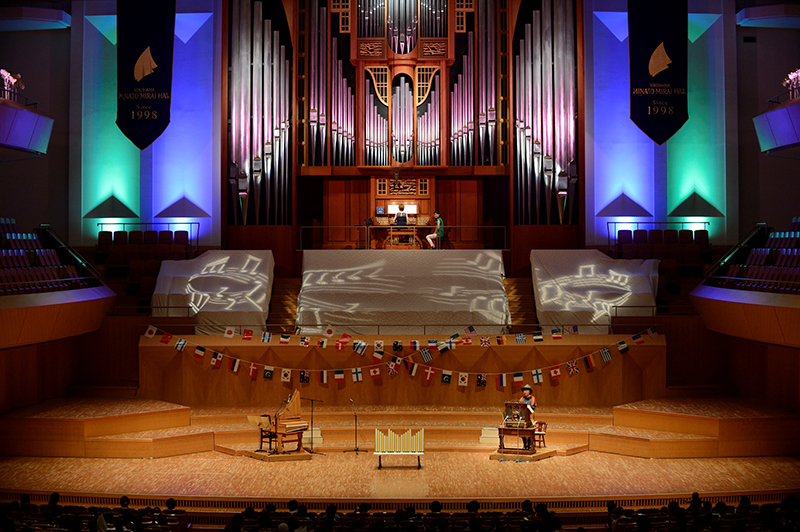 The pipe organ at Yokohama's Minato Mirai Hall is nicknamed "Lucy," deriving from the Latin word for "light."
As the headline suggests, this is an organ concert where small children and babies are welcome. Enjoy the bright and sparkling sound of the organ, the perfect tones for energetic young kids.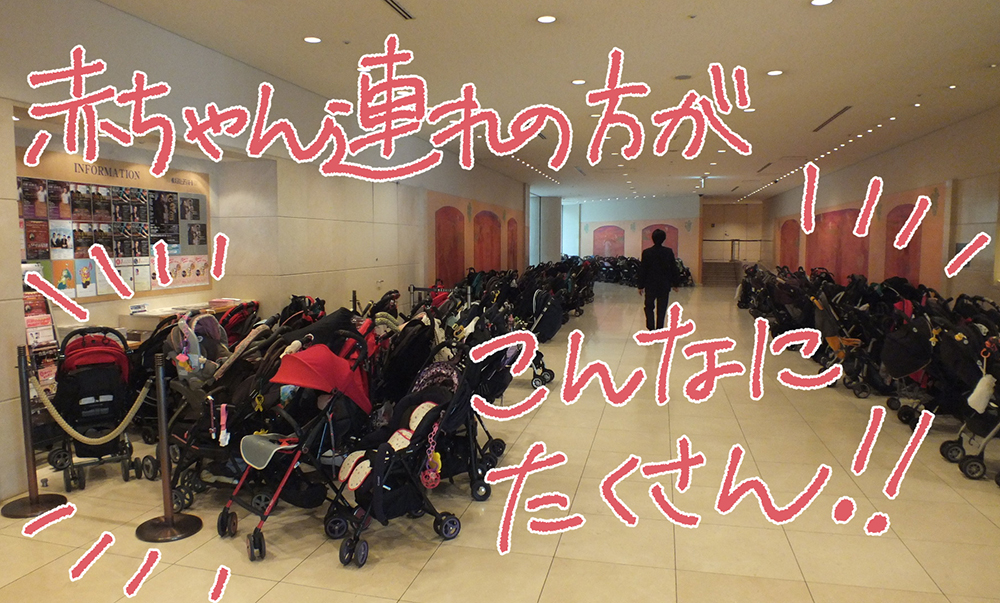 Lots of baby carriages, all in a row. You'll find plenty of families with kids in tow.
People rave about this event every year, saying:
"We can bring our kids without worry, so both parents and children get to relax."
"The children clap their hands and dance about -- they really get into it!"
"Thank you for the lovely reprieve from my usual child-rearing activities!"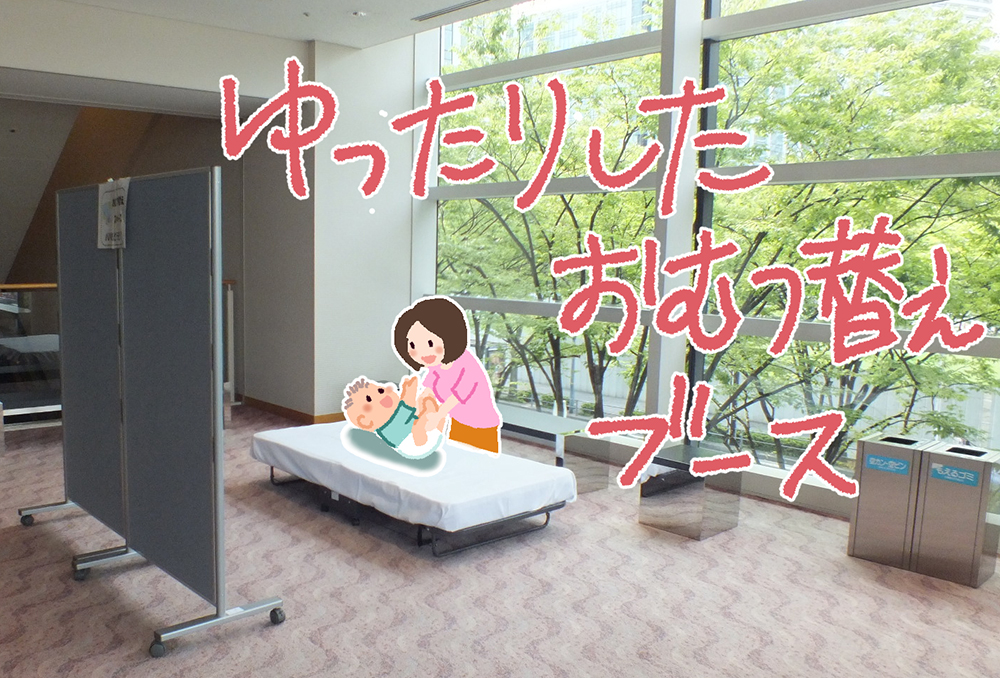 Offerings include diaper changing sheets and partitions for breast-feeding
The hall will prepare amenities like breast-feeding booths and diaper-changing beds, arrangements that go the extra mile for families.
This is sure to be a fun and exciting day that lets your child forge lasting memories of an authentic concert.
Venue: Yokohama Minato Mirai Hall (Large Hall) -- take Minato Mirai Line to Minato Mirai Station; 3 minutes' walk from there
Address: 2-3-6 Minato Mirai, Nishi-ku, Yokohama
Telephone: Yokohama Minato Mirai Hall Ticket Center 045-682-2000 (10:00 AM to 6:00 PM)
Dates and times: 9/2/2016; first showing: 11:00 AM--11:40 AM; second showing: 2:00 PM--2:40 PM
Admission: all seats require a ticket. Children aged 0 to elementary school age: ¥400; middle schoolers and up: ¥600
See details at →http://www.yaf.or.jp/mmh/recommend/2016/09/presents-16.php
 9/22-11/27 Yokohama Otomatsuri 2016
This is a massive music festival that turns the city of Yokohama itself into the venue.
Offerings include a concert by Japan's oldest orchestra and by Misato Watanabe, a leading Japanese pop singer, world music, jazz, and more. The program includes over 300 events. Check out your favorite musicians, or hang out while listening to a sweet jazz show. This limited-time festival runs the whole complement of music!
See details at the official web site →http://yokooto.jp
Yokohama Otomatsuri festival guide →http://yokooto.jp/wp-content/uploads/2016/06/リーフレット.pdf
 The City Sound Project -- something to enjoy with the whole family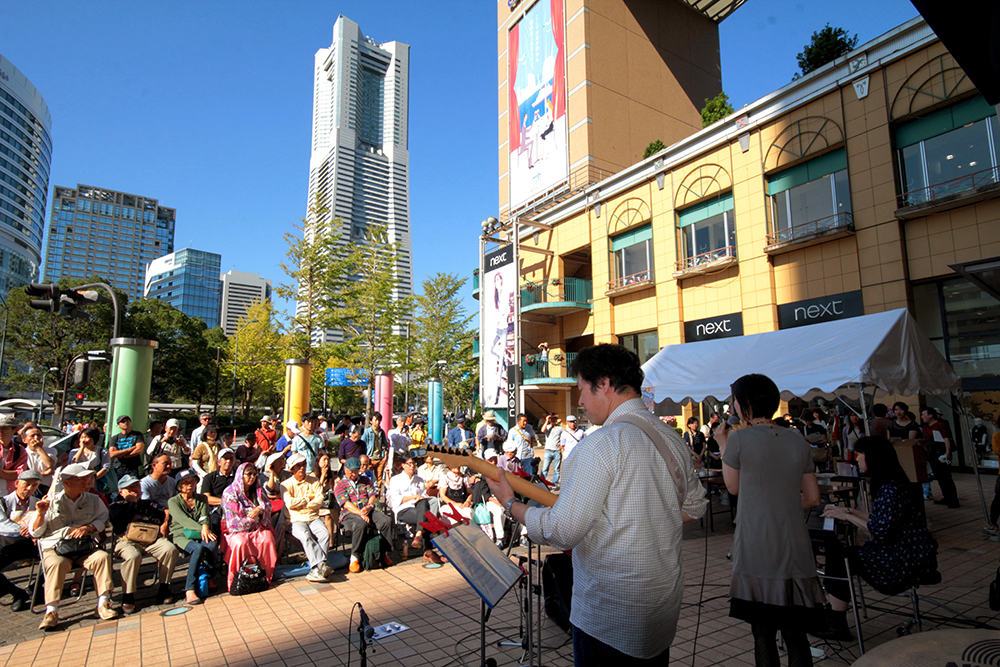 (C)YJP Photography by Okabe
One recommendation is the City Sound Project, held on weekends during the festival dates. Taking place at locations like the Cupnoodles Museum, the Nissan Gallery "the N," the JR Sakuragicho Station plaza, Yamashita Park, and other public squares, musicians gather to perform street concerts.
Listening to music under the big blue sky, or hearing it tinkling past as you tour the sights or go shopping is sure to make your weekend all the better. These live events are all free, so try stopping by if the mood strikes you.

Venue locations, times, and performers are listed on the official web site →http://www.arcship.jp/machihiro/


Summer is a time for a wide range of events. The city is abuzz with the din of people. This year, Kanagawa is putting on a wide range of accessible music events that you can casually partake in, free of cares. Go with the family, with friends, with your partner... summer is an exciting time of year!
Check out these cute souvenirs!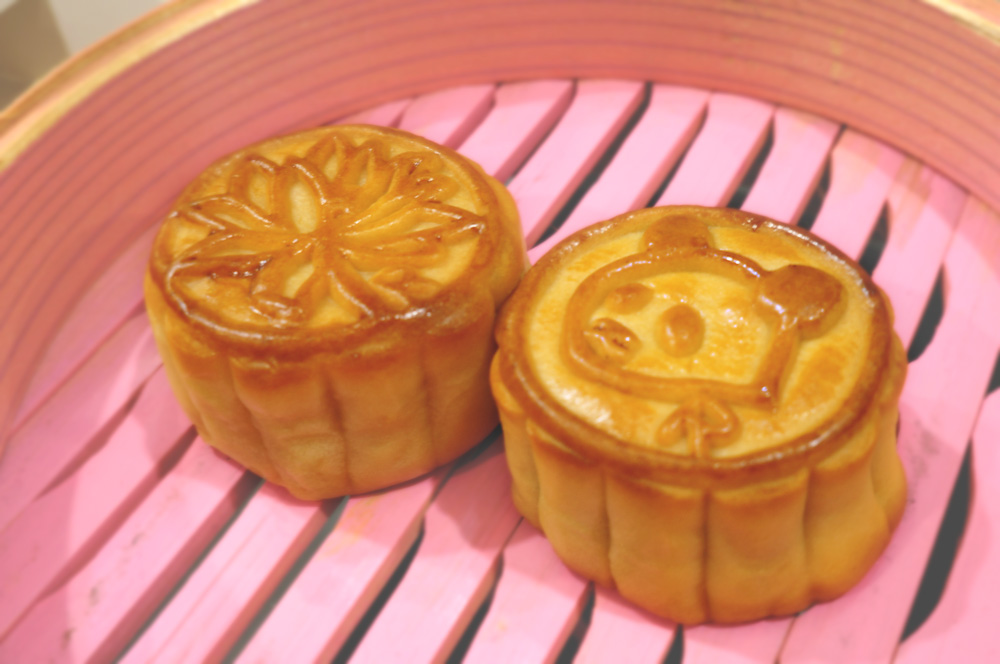 Here are traditional "moon cakes" featuring pandas and lotuses. They are sold at apparel shop "ROUROU" in Yokohama's Chinatown. The panda ones have a black bean filling and the lotus ones have a coconut filling. Both have a mild sweetness. They are just 6cm round, so they're the perfect tiny size for when you're feeling a bit peckish. ¥250 each.
They're apparently also available by mail order! →https://www.rourou.com/products/detail.php?product_id=1251