My Must-see Traditional Performance Art in Autumn 1
【 9/19 】 The New Beauty of Japan~Kanagawa Re-Classics 2016 in Odawara

A diversity of traditional performing arts unfolds against the backdrop of Odawara Castle soaring into the sky
The Kanagawa Re-Classics Project infuses traditional performing arts which have a connection to Kanagawa Prefecture with new imagination and re-performs them as contemporary culture and art. This is an effort to introduce Kanagawa Prefecture's classic traditional performing arts to a modern audience, and to rediscover and continue to embody their charm and values in the future. This year is the 4th installment of this project. It takes place in Odawara City, the castle town which is the pride of Kanagawa Prefecture.
Source: Odawara Digital Archives
A Spectacle Created by History, The Stage of A New Generation
The actual event will be in two parts, hosted by the popular and familiar DJ J-wave and Mr. Robert Harris.
Free admission for Part 1 (doors open 12:30~/performance start 13:00~).
※In case of rain event will be suspended.
The following traditional performance art connected to Kanagawa Prefecture are gathered together under one roof... performance art from the Yamana Shrine Gion Festival in Iida, Enshu (National Important Intangible Folk Cultural Property), rakugo plays by Mr. Sanza Yanagiya who was born in Odawara, Odawara-bayashi performance (Odawara City Prefectural Intangible Folk Cultural Property), Hakone's yudachi lion dance (Odawara City National Selection, Prefectural Intangible Folk Cultural Property), the Uiro Uri Prologue Society and many more.
You can enjoy the spectacle created by this 'pattern' of unbroken succession for hundreds of years and the ushering in of a new phase and generation under the blue sky.
Paid admission (advance tickets 3,000 yen on the spot 3,500 yen) limited to 1,000 seats for Part 2 (doors open 18:00~/performance start 18:30~).
※In case of rain event will be held in the Odawara City Civic Center Hall.
A full-scale stage performance with a distinguished cast: Koichi Makigami/Performance FOOD with Arzhan Suu, Takagi Noh play of the Hosho school (the Noh kyogen play "Bunzo") (Tojiro Yamamoto, Norihide Yamamoto), the Noh play "Youchisoga" (Shite/Kazufusa Hosho, Juro/Manjiro Tatsumi).
The stage is set against both the gradations of the sky which changes its character as evening transitions to night, as well as Odawara Castle. Is this not a fantasy-like public performance overflowing with a sense of presence, which cannot be seen anywhere else? This is a stage where even traditional performance art is not bound by existing perception, making the audience desire to perceive the performance with their own sensibilities.
Message from The Performers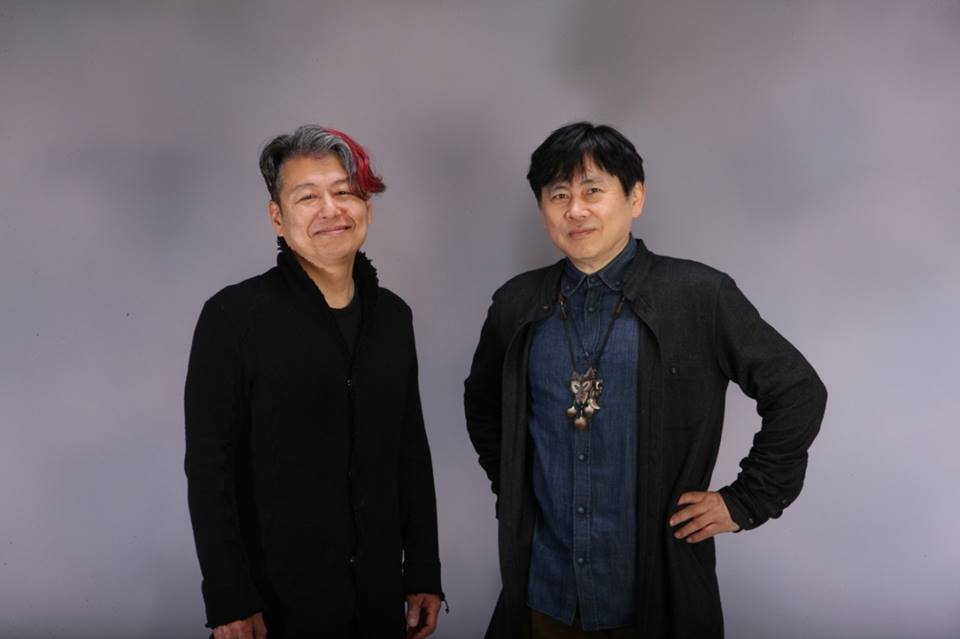 Part 2 Performance: From Mr. Koichi Makigami
"In Japan there is a history of receiving cultures different from our own, absorbing them and making them our own traditions. If one thinks about it, can it not be said that being challenged on a regular basis is in itself a traditional performance art? Because of this long-awaited Re (re-expression) project, we should also create new traditions. I will use Odawara cast-iron wind chimes in ways that have never been used before. Please pray for a good wind to blow (laughs)"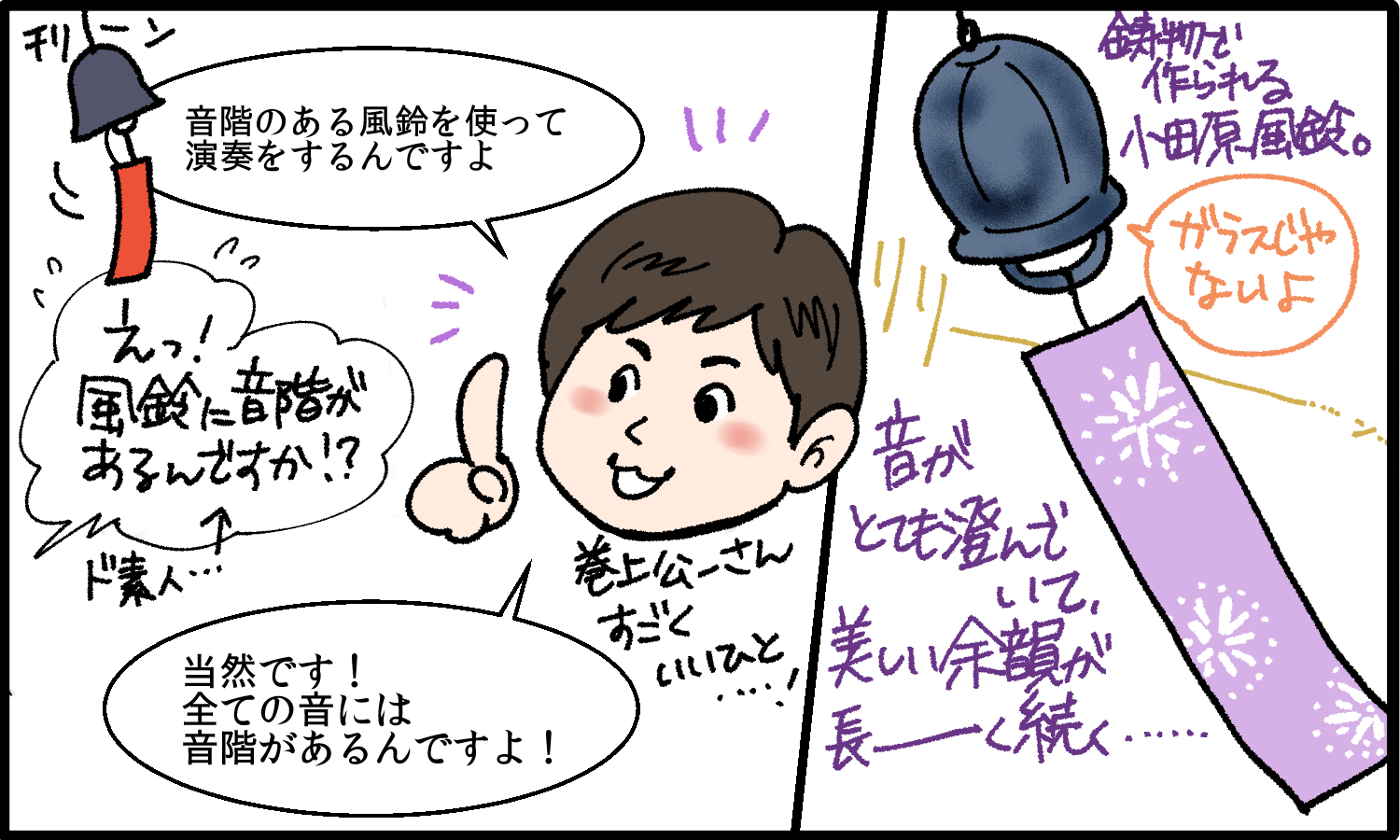 Koichi Makigami: Graduated from Odawara High School. A vocalist and producer representing Japan. Besides being the leader of the Japanese rock band Hikasu, he is also active in solo and collaborative works featuring vocal acoustics, theremin, and harmonica.
"Ishinie to Mirai (Antiquity and the Future)" is the name of the quartet consisting of the duo「Arzhan Suu(アルジャンスー)」 comprising Koichi Makigami and Masaharu Sato, and the duo「FOOD」 which uses electronic music in clever ways, comprising the master of jazz improvisation and British saxophonist Iain Ballamy and the Norwegian percussionist Thomas Strønen.
A performance utilizing the famous Odawara wind chimes in concert with individual performances by performers who challenge the limits of music in Japan and also the world. The combination of music from instruments with the timbre created naturally by the wind is precisly what is meant by "Ishinie to Mirai". What kind of performance will result? A diversity which includes a 'joint performance with wind chimes' is a first even for Mr Makigami who challenges music on a regular basis. Similar to an art installation, this looks to be a venue where new experiences can be enjoyed together with the participants.
Kanagawa Re-Classics Project 2016 Odawara
■Date: 19th September, 2016 (Monday・Public Holiday)
  Part 1/Doors open 12:30, performance start 13:00
  Part 2/Doors open 18:00, performance start 18:30(planned performance end 21:00)
■Venue: Odawara-joshi Park Castle Keep Square (In case of rain: Part 2 only will be held at Odawara City Civic Center Hall)
■Fee: Part 1/free admission (pre-registration not required). In case of congestion limitations on entry will be imposed.
  Part 2/paid admission (advance tickets 3,000 yen, on the spot 3,500 yen) free seating, limited to 1,000 seats.
■Tickets: e+(イープラス)→http://eplus.jp or advance ticket sales kiosks (please find the list here) →http://re-coten2016.com/?page_id=5
Just Dropping In Utsuwa Nanohana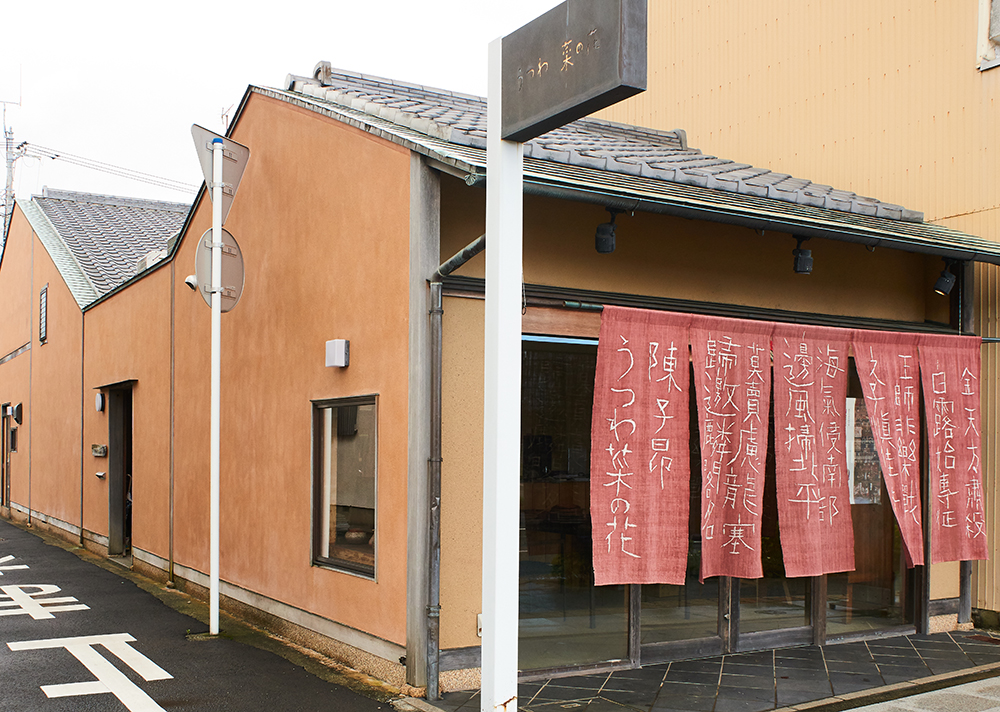 Utsuwana Nanohana is a gallery in Odawara. The gallery displays famous earthenware, porcelain, and lacquerware such as "The Rabbit in the Moon" which has continued to be made since the Meiji era by Wagashi Utsuwa, a Japanese-style confectionery. Inside are rows of pieces made by artisans and selected by the owner's discerning eye to let one feel individuality and warmth. You can definitely happen across a favorite piece which will make bring you pleasure.
September's exhibition is the Morimitsu Hosokawa Exhibition (Guest: Sho Kishino/Sculptor). Mr Morimitsu Hosokawa's pottery which displays a seemingly relieved warmth within a simple exterior is on exhibit.
Exhibition period: 17th September(Sat)~25th September(Sun) ※9/21 Wednesday closed
Address: 1-3-12 Minami-cho, Odawara City 250-0013
TEL : 0465-24-7020
Business Hours: 11:00〜18:00 
※Only open during planned exhibitions ※See website for exhibitions after October.
http://utsuwa-nanohana.com
 My Must-see Traditional Performance Art in Autumn 2
【 1st~7th of each month 】Live and laugh!
Everyone from beginners to connoisseurs can enjoy themselves at the Yokohama Nigiwai Vaudeville Theater
Even beginners can casually walk in and get their fill of laughs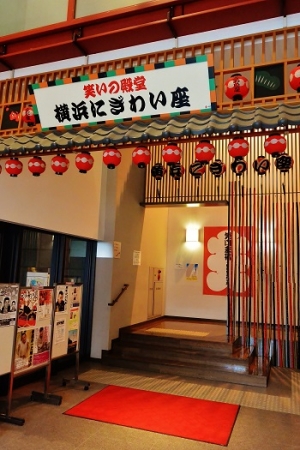 Noge is an area in Yokohama famous for pub crawls. The Yokohama Nigawaiza is located in the entertainment district, which is full of F&B establishments and invigorates Yokohama nightlife. It is known as a specialist entertainment venue featuring rakugo plays and also manzai two-man comedy acts, magic shows, acrobatic shows, and other forms of popular entertainment. This music hall where one can enjoy entertainment from long ago fits perfectly with the atmosphere of this town which brims with liveliness.
While beginners can casually enter and enjoy the various comedic acts, "to rakugo comic storytellers the vaudeville is a dojo. It is a place to polish one's craft, where every day is a battle fought earnestly," says the director, Master Utamura Katsura. The response of patrons polishes the performance, and patrons who see polished performances enjoy themselves. The vaudeville is a place where patrons thoroughly react to the thoughts of the storyteller which are conveyed via the performance.
Enjoy some vaudeville from the 1st~7th! Yokohama Nigiwai Vaudeville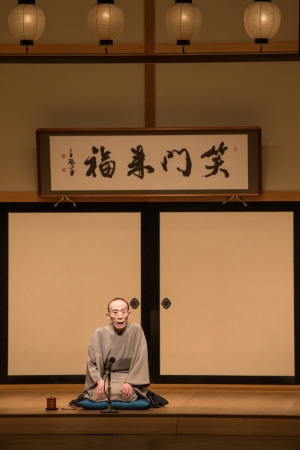 The Yokohama Nigiwai Vaudeville is what makes the Nigiwaiza so popular. Joint performances by the Rakugo Art Association and the Rakugo Association are held during the 1st to 7th of each month. The format in which artists from both associations rotate performances on the same stage daily is unique to Yokohama Nigiwaiza. This is something that will go to waste if prefecture residents do not attend. Because manzai and magic shows will be performed during the intermissions of rakugo plays, even beginners can thoroughly enjoy themselves. It goes without saying that going out for a drink after the performance has ended is also fun. To seek after laughter which is the essence of life, why don't you take a walk and at the same time come to Noge with your friends and family?
Yokohama Nigiwai Vaudeville
■Date: 1st~7th of each month. Performance starts at 14:00 each day (13:30 doors open).
■Venue: Yokohama Nigiwaiza Art Hall
■Fee: Free Seating Ordinary: 2,800 yen, Seniors (above 65): 2,700 yen, Students (high school and above): 1,500 yen, Children (middle school and below): 1,000 yen
  ※ Persons with disability certificate (same price for up to 1 companion): 1,500 yen
  ※ Post-nakairi discount: 2,000 yen admission after nakairi (rest/around 15:15).
■Tickets: Yokohama Nigiwaiza (ticket hotline 045-231-2515)
http://nigiwaiza.yafjp.org
To be continued in the Second Part→ Let's Go See Traditional Performance Art (Second Part)