It is not just about the food!
It is an event to promote people-to-people, economic and cultural exchange with Vietnam.
– As far as I know, the "Vietnam Festa" started last year.Could you tell us about its background?
Yazawa
:The words "Vietnam Festa" perhaps conjure up an image of a food fest with row upon row of street stalls offering national food. However, the "Vietnam Festa" in Kanagawa Prefecture goes way beyond that. Since Governor Kuroiwa took office, the entire local government has been working on ways to promote economic, cultural and people-to-people exchange. For example, private enterprises located in the suburbs of Hanoi, the capital of Vietnam, operate part of the rental factories they equip and manage, as a "Kanagawa Industrial Park", and actively support the expansion of small and medium-sized businesses in the prefecture into Vietnam. The year before last, when Governor Kuroiwa visited Vietnam and held talks with the president and prime minister, the topic came up of holding the event, and it was decided to hold a "Vietnam Festa" in Kanagawa Prefecture. Many people worked together with the local government and enterprises, and last year saw the first event.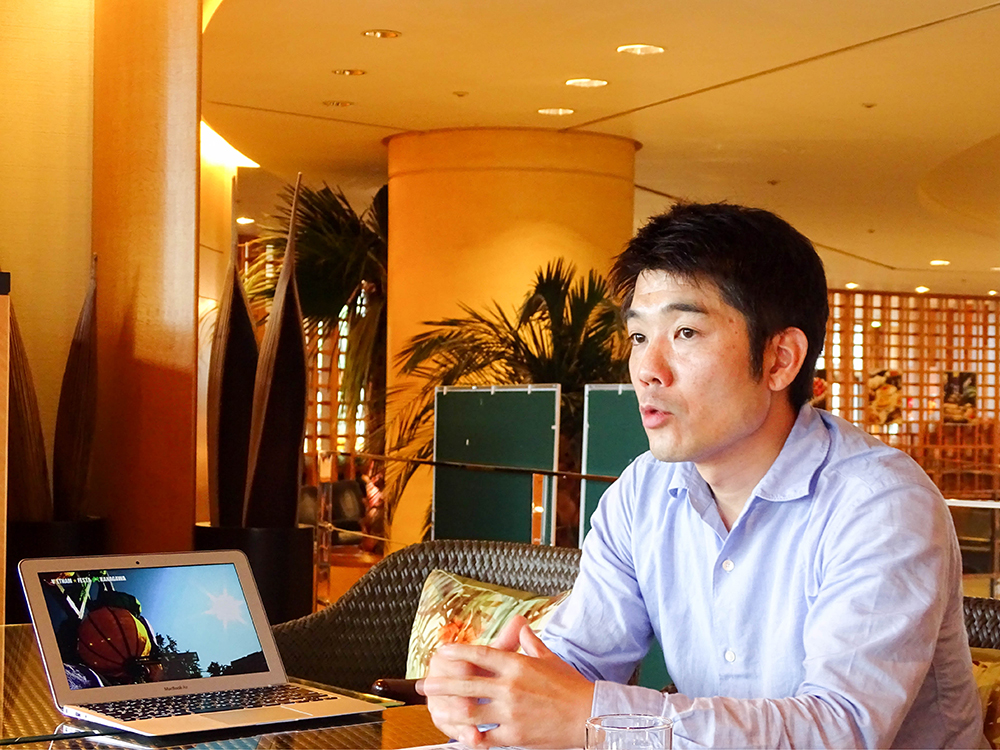 Mr. Nobumasa Yazawa
–The economic exchange was first and foremost, was it not?
Yazawa
:Yes, it was. Last year, many leading Vietnamese politicians, starting with the secretary-general of the Communist Party, visited Kanagawa Prefecture and, as part of the economic program of the "Vietnam Festa in Kanagawa," held seminars and matched foreign students with prefectural businesses. Then, starting with the following day, the festa was held as the cultural exchange program, which could be enjoyed by ordinary people, too. It is an event where you can see, taste, and experience things.
– I hear last year's festa was a great success.
Yazawa
:Initially, our aim was to attract 200,000 people but, as things really got going, it was close to 400,000. After the success of the event last year, it was decided to hold it this year, too. In addition, this year is the year that the building of the prefectural government celebrates its 88th anniversary. The governor is also enthusiastic about it, so I would like it to be an event surpassing last year's.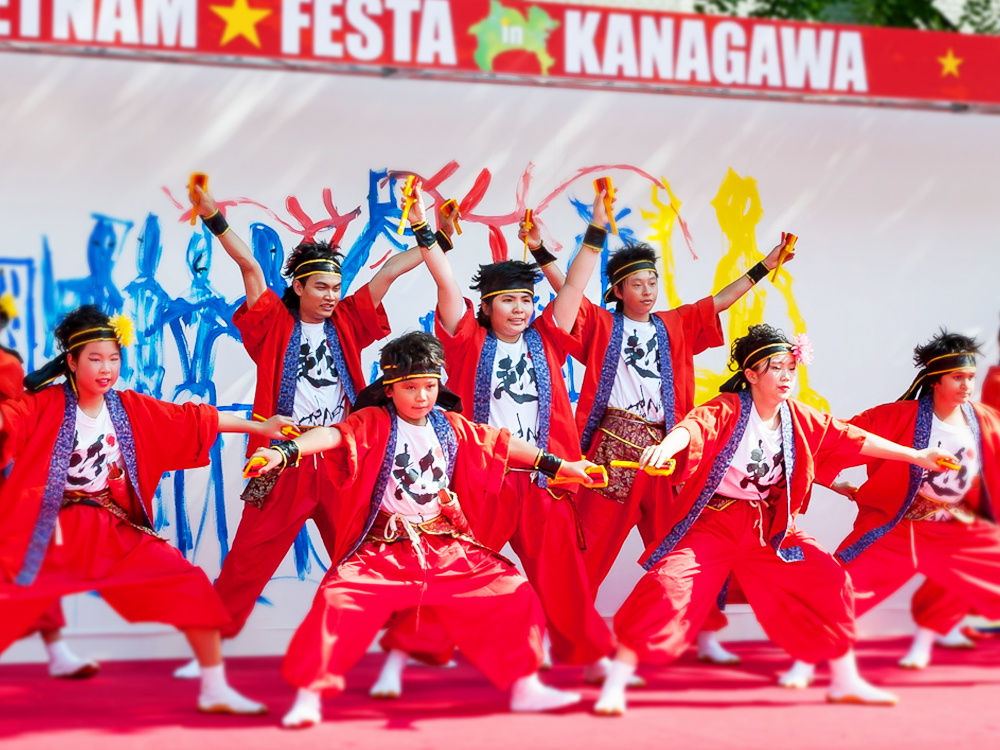 Last year's scene
– What was the reason for the success of the "Vietnam Festa" in Kanagawa?
Yazawa
:Besides the food, I think it was the fact that people could enjoy a wide range of cultural events like plays and live performances. First of all, it might have a lot to do with creating extraordinary space by closing off highways. Also, another reason for the success was perhaps that, rather than emphasizing the multinational feel, the event was devoted exclusively to things Vietnamese. Last year, we had many visitors, because it was Silver Week.
– The visitors are mostly Japanese, I think?
Yazawa
:The majority are Japanese. Still, currently there are more than 10,000 Vietnamese people living in Kanagawa Prefecture. These people also came to the event. Besides, maybe because the Vietnamese TV station visited every station for coverage, last year there was a sharp increase in the number of people from Vietnam visiting Japan. I believe it might also have contributed to inbound tourism.
The Instagram campaign, the Lantern Night and other participatory events were overbooked.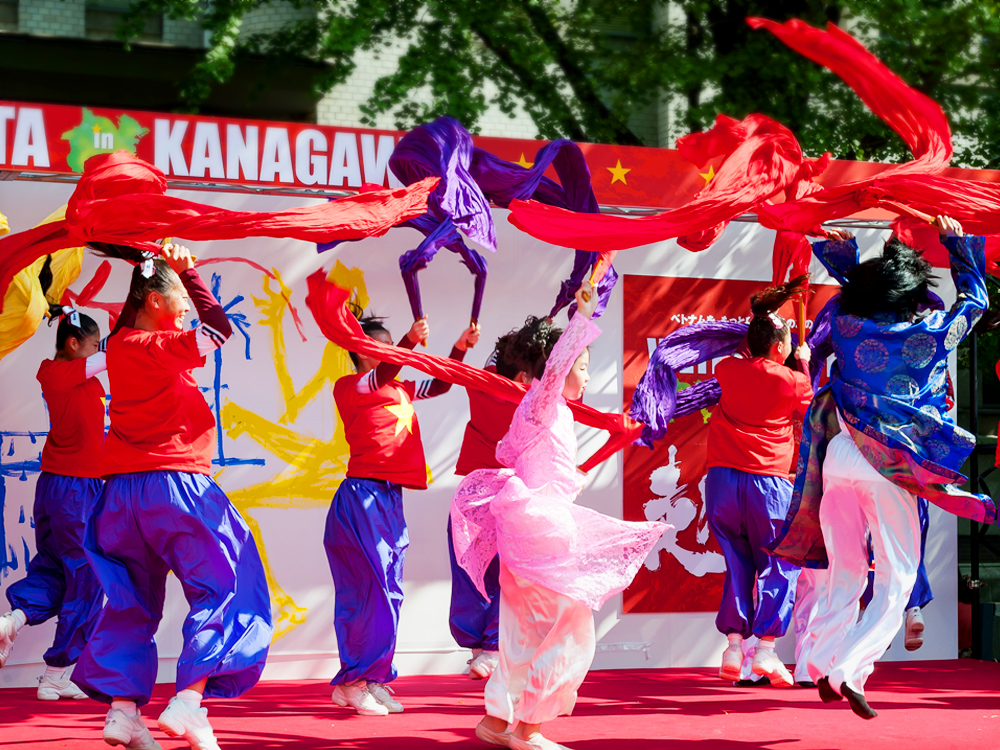 – This year the "Vietnam Fest" will be held from October 28th to October 30th. The title "Absorb the colors of Vietnam!" is also striking.
Yazawa
:The "Vietnam Festa" will be held from October 28th, but in fact a "Vietnam Month" began on October 1st. It is not an event tied to that fixed date, but is thought of as one to encourage Vietnamese culture to take root and develop. Therefore, various projects are held at hotels in the Minato Mirai district and other places, such as holding the Vietnamese Food Fair, exhibiting pictures by Réhahn Croquevielle, a French photographer, who lives in Hội An city. In other words, the "Vietnam Festa" is the finale of the Vietnam Month. Therefore, this title was chosen.
– And what are the highlights?
Yazawa
:First of all it is water puppetry. It is a folk art dating back a thousand years, and we will invite performers from the actual place. With an oval pool for a stage, the performers stand neck-deep in the water and manipulate the puppets. It is very interesting, with a lot of movement, jumping, and fireworks going off. If you make a support donation of ¥1,500, you will be given an admission ticket at a convenience store.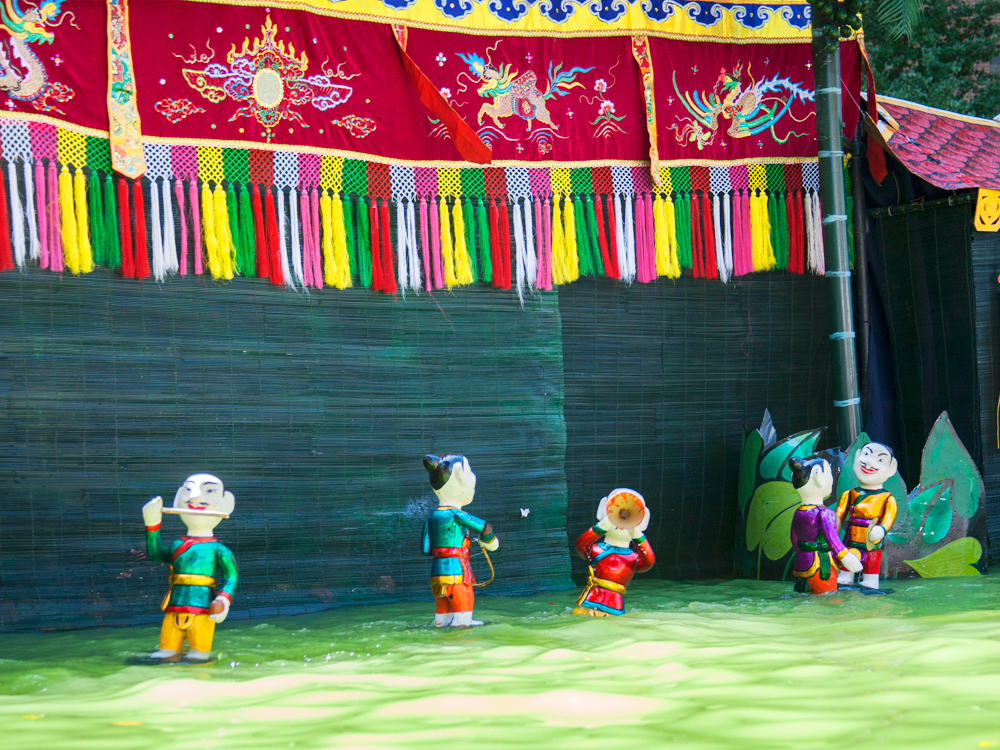 Water puppet theater show
Collaboration between Japan and Vietnam will also be promoted. On October 30th the popular Vietnamese band MTV band will do a play with students of the Magcul Performing Academy, the project for training actors in the performing arts. It is scheduled that a dance choreographed by Lucky Ikeda will be performed to their accompaniment. Besides, a Vietnamese piece is also scheduled to be performed by the pianist Mari Kumamoto, who has assumed office as a Magcul ambassador. Also of interest will be a dance performance by Zama Comprehensive Senior High School and Vietnamese visitors, and a concert by BamgBoom! playing hand-made bamboo instruments.
There will also be a talk show by the actress Rina Takeda, a native of Kanagawa Prefecture and also an ambassador for animal protection. Mascots of Kanagawa Prefecture will also make their appearance (laughs).
– Will there also be participatory events, besides spectator ones?
Yazawa
:If you make a support donation of ¥3,000, you will be presented with a lantern. On October 29th it is scheduled to hold a "Night of Moving Lanterns" with people marching down Nihon Odori Street and carrying the lanterns. Several thousand lanterns have been donated by Quảng Ninh Province; they have LED lights fitted inside. Walking all together and lighting the street with the lights will be an unforgettable experience. You can apply for seven tickets, so take part by all means. In addition, there will be a workshop where you can paint Vietnamese bamboo umbrellas, as well as an opportunity to try on the ao dai dress, and so on.
This year there is also an Instagram campaign run on a large scale. If you follow the public account of Kanachan TV kanachantv and submit pictures marked with the hashtag "#Vietnamcolors," you can even win such magnificent prizes as vouchers for a suite at the Hotel New Grand or round-trip air tickets for Vietnam.
– This is not a food fest, but it seems many stalls will be set up to serve Vietnamese food. Could you tell us what sets Vietnamese food apart?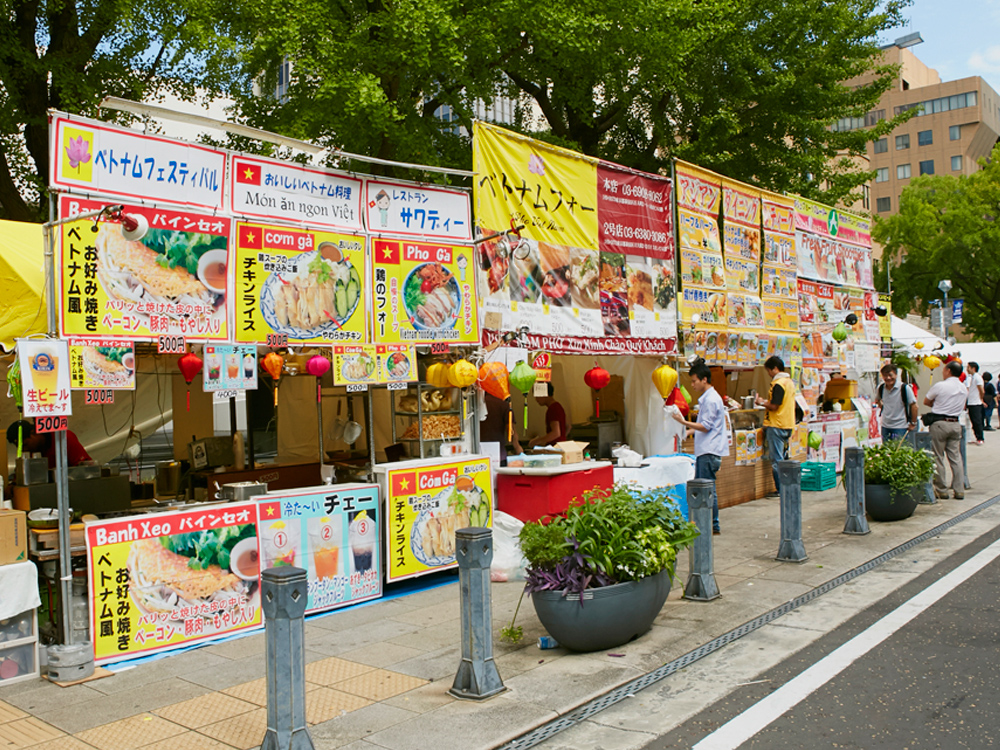 Yazawa
:Vietnam, like Japan, is a nation of rice eaters. In terms of using oil it is closer to Chinese cuisine, but it has also assimilated French culture. Because the spices are not too hot, like Japanese food, it feels natural and good for health. Pho, noodles made from rice flour, and Vietnamese, aka bánh mì, sandwiches, with beef, vegetables and the like put between French roll slices, are famous. As in Japan, in Vietnam the way food is seasoned somewhat differs depending on the region, so it may be interesting to taste and compare dishes from various regions. This time it is held at the end of October, so there are likely to be many stalls serving hot pho.
– This year the number of venues has also increased, has it not?
Yazawa
:Last year we closed off Nihon Odori Street and used the whole prefectural office. This year, besides Nihon Odori Street, we will be using the Zo-no-hana Park and part of the main prefectural building.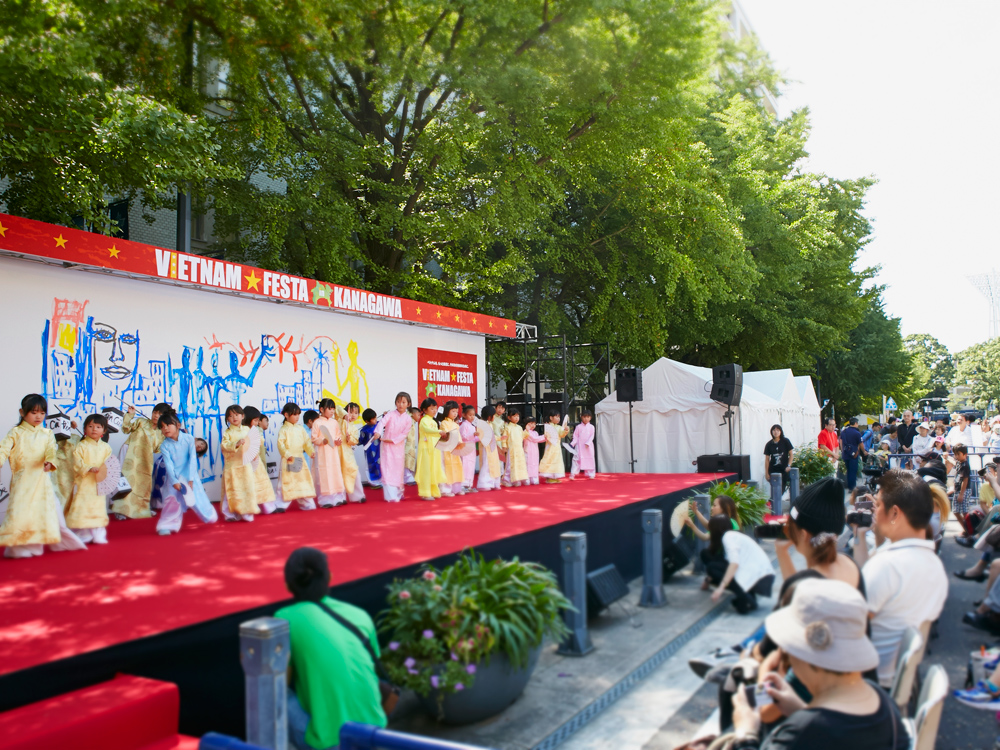 We will also hold a speech contest among foreign students in the main conference hall of the main prefectural building. Last year, foreign students visited some sights of Kanagawa Prefecture. Their points of view differed from ours, were unconventional and extremely interesting. This year the theme is: "On the attraction of Kanagawa Prefecture as I see it." At present, there are about 2,200 Vietnamese students in Kanagawa Prefecture, and those who have applied are expected to take part. As they will compete in speaking skills as well, it can be expected to be a high-level contest.
As consistent with the name Magcul, it will be an event to draw many people.
– Mr. Yazawa, as the person in charge of the "Vietnam Festa," if there are new aspects to the attraction of Vietnam that you have noticed, could you share them with us?
Yazawa
:To begin with, the relations between Japan and Vietnam go back a long way. In the time of Toyotomi Hideyoshi, merchant ships plied between the two countries. In Hội An city there is a bridge called the "Japanese Bridge," and the coats of arms of the Toyotomi and Tokugawa families still exist. Formerly, it seems, there also used to be a Japanese quarter. These facts first came to light in connection with the "Vietnam Festa."
On the other hand, Vietnam went through a war, and there are many Japanese refugees living in Kanagawa Prefecture. Against this political background, I felt that their thoughts should also be conveyed. In a situation like this, a new culture is about to blossom in the home country. Bearing in mind that Vietnam is a socialist country, there is a tendency to value a spirit of cooperation. I feel that among young people the mentality of rising to the challenge "Let us achieve something together" is vigorous.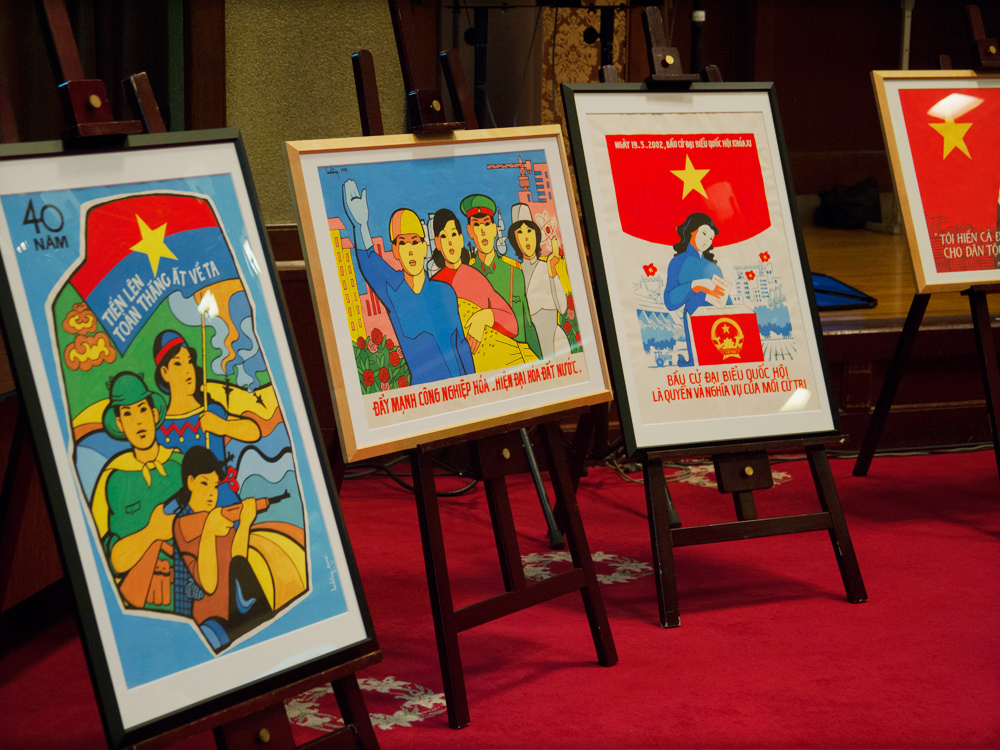 As a future task, I would like to do a language exchange with them. An opportunity to come in touch with Vietnamese is virtually nonexistent. Moreover, since it is a multinational country, the language situation differs depending on the region. The country extends from north to south and is larger than Japan. At the "Vietnam Festa" I urge you to meet people from various regions of the country.
– In other words, it is a good idea if close personal contacts and exchange come about.
Yazawa
:The governor promotes Magnet Culture, Magcul for short, to create a lively environment in the region in order to draw people by the appeal of culture and the arts. I will be happy if the current "Vietnam Festa" becomes an event that draws many people through cultural exchange between the two countries.
– In conclusion, what will be your message?
Yazawa
:This year, participation in the Instagram campaign, watching water puppet theater shows by support donations, the Lantern Night, and the like, features prominently. In the future, too, we, including the governor, will be furnishing information, so please check out the official site and other sources. Also, with the "Vietnam Festa" as the starting point, I am thinking of the feasibility of other formats of events, such as a Vietnamese music festival. I would like to deepen people-to-people, object and cultural exchange by various means.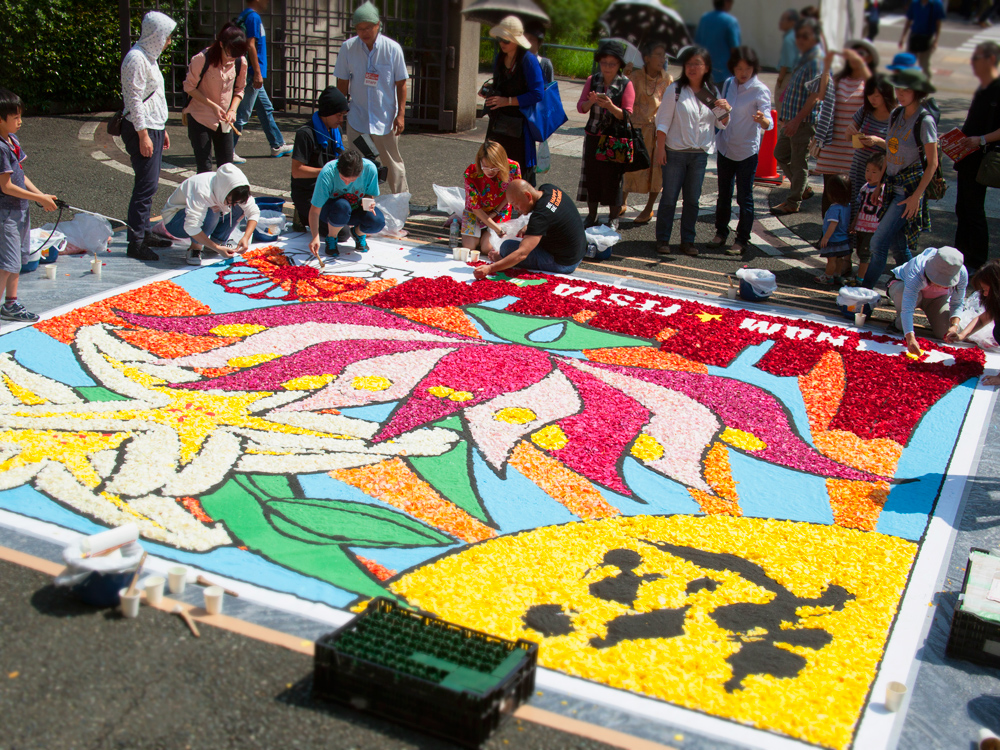 The Vietnam Month, Instagram campaign!
Follow kanachantv on Instagram and submit pictures marked with the hashtag "#Vietnamcolors". The prizes include such luxurious items as airline tickets for Vietnam, hotel vouchers, meal tickets! We expect many applications!
■Application period: October 1st (Sat) to November 30th (Wen), 2016
■For details on how to submit applications, please check the official site:http://camp-in.jp/v-fes_kanagawa2016