Checking the event time table!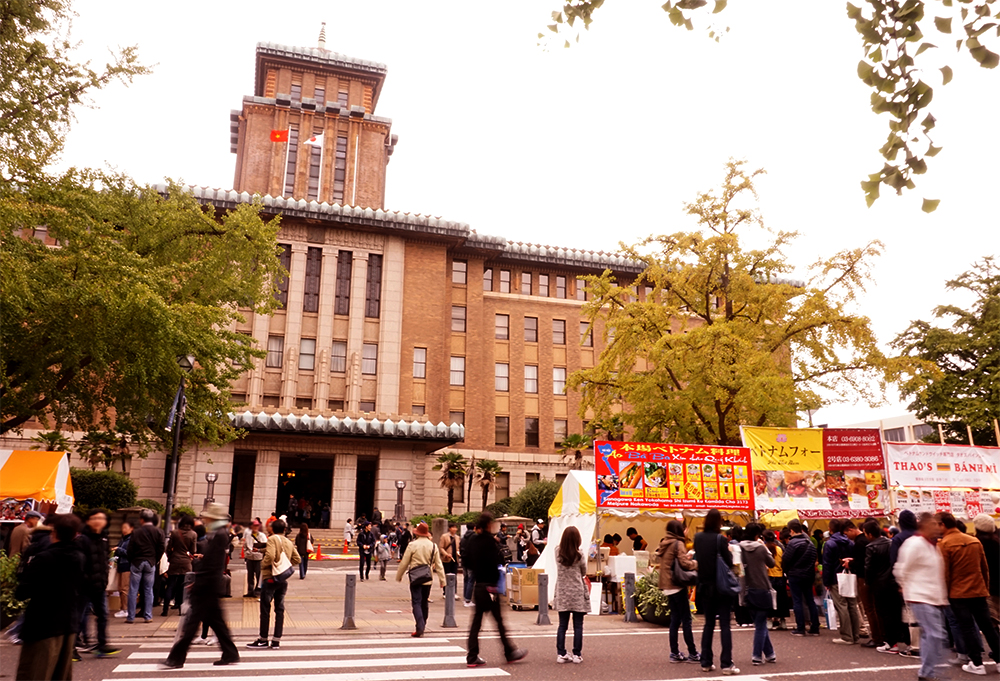 The event is held from October 29 (Sat) to 30 (Sun).First, I visited the official website for "Vietnam Festa in Kanagawa 2016" to check the events and performances to be held in various places at the event.
After leaving Kannai Station, I reached the main area for the event, Nihon Odori, by cutting through Yokohama Stadium, a place that was just recently fiiled with intense heat with the impressive performance by this year's Yokohama BayStars team.
Having been closed off to traffic, the large street was packed with pedestrians bustling around the many stalls that occupied the street. Around the middle of the street was a stage that was set up for various shows and music performances.
Meanwhile, piano recitals and a speech contest by exchange students were being held in the main hall of the Kanagawa Prefectural Government building. Moreover, at Zou no Hana Park, there were traditional Vietnamese water puppet shows. There was also going to be "Moving lantern night" event after sunset, in which people carry around colorful Vietnamese lanterns!
Although I was incredibly conflicted as to which one I'd attend, I eventually decided to go to the one event that attracted me the most: "lantern night" event. Accordingly, I set out for the event on Saturday around evening.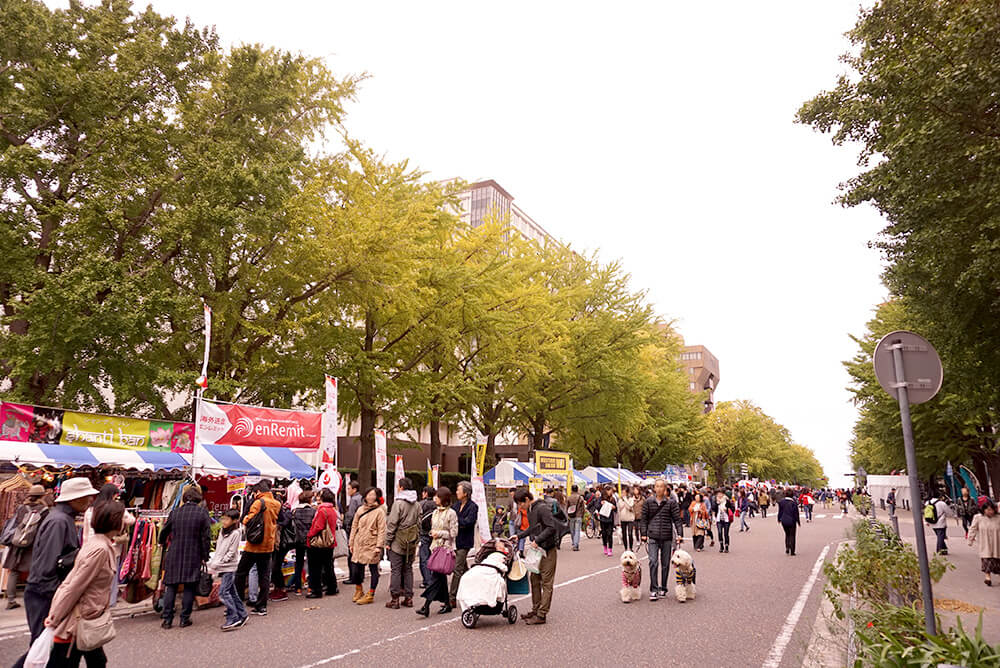 Many people had come out with their dogs.
Filled with gentle maidenhair tree Ginnan aroma, Nihon Odori was turning slightly yellow with trees on both sides of the street. I believe the best time to see them is from late November to early December.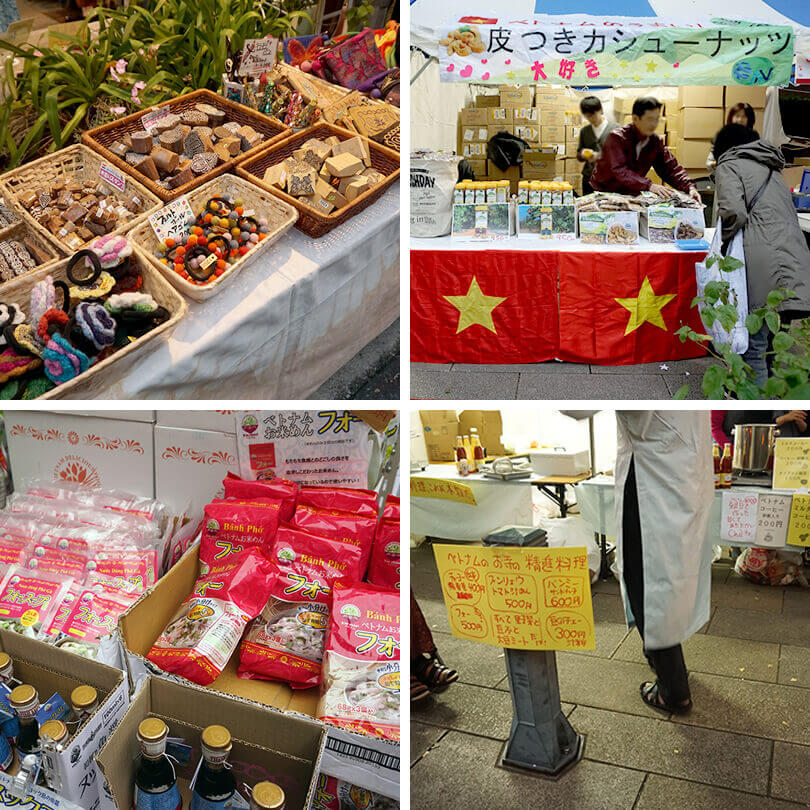 I spent the evening walking along Nihon Odori while browsing through the items displayed on the stalls. But then, with sundown, it started pouring!
Unfortunately, the "Moving lantern night" event had to be called off...
Even though I really wanted to see the dreamy scene of the dark street being lit up with colorful lights for myself, I had no choice but to wait for next year's event. Yet since there were lit up lanterns being displayed in front of the government building, I decided to check them out instead.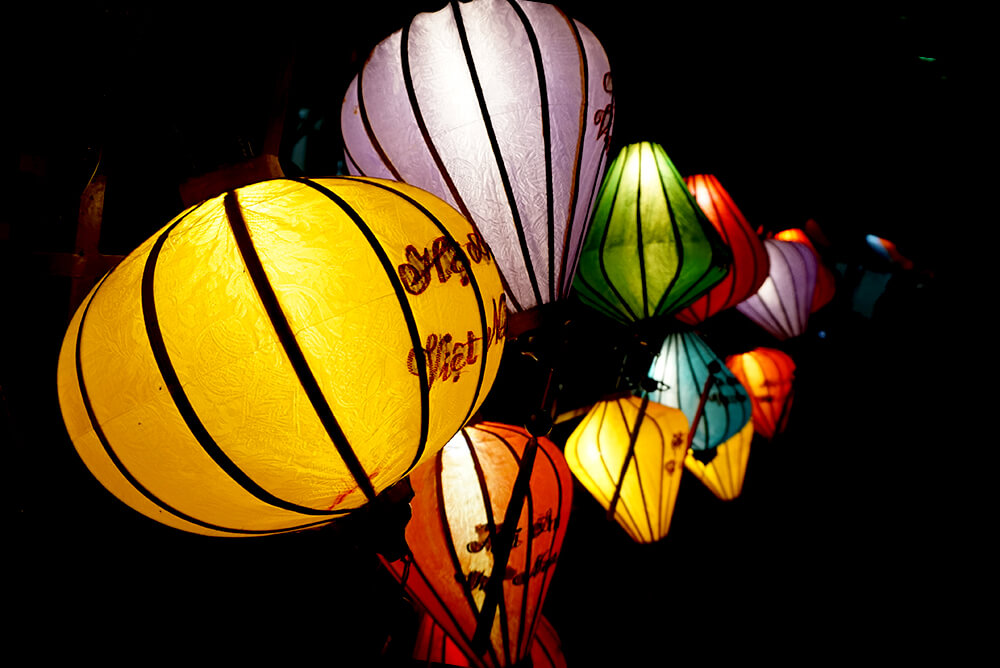 Vietnamese lanterns are colorful and charming!
Although the rain was a big disappointment, I was at least able to see Asuka Ⅱ leave the Osanbashi Pier. The beautiful night view of the harbor and the loud steam whistle created a scene that very much fit the atmosphere of the city of Yokohama.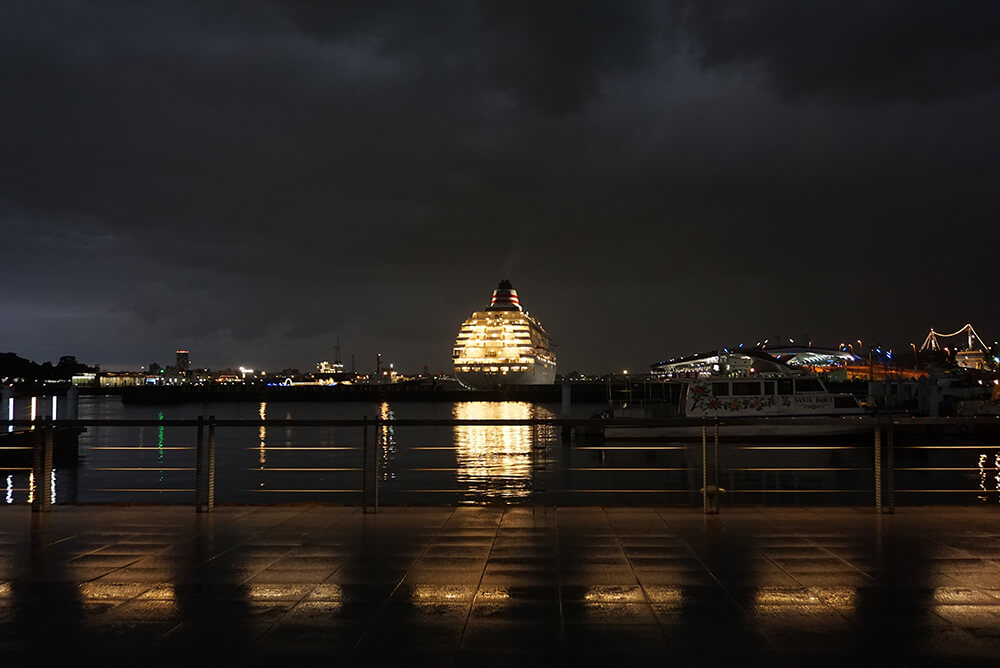 The ship leaving the harbor created a romantic view