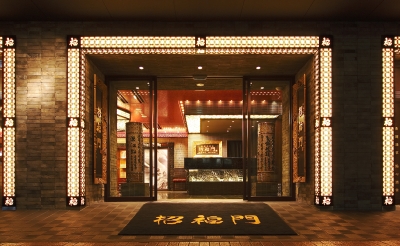 A large Cantonese restaurant with a total of 500 seats in the center of the South Gate Silk Road.
[6th floor shark fin specialty store] and [2nd floor all-you-can-eat dim sum] You can choose your favorite floor.
On the 2nd floor, all-you-can-eat dim sum floor, you can enjoy as many dim sums as you like by free order, all 50 kinds of dim sum handmade by dim sum craftsmen (dim sum masters).
It's cooked after you place an order, so it's always hot! Moreover, the time is unlimited, so you can eat without worrying about the time.
Address

81-3 Yamashita-cho, Naka-ku, Yokohama-shi, Kanagawa

TEL

0120-68-2180

Business Hour

[Weekdays] [2nd floor] 11: 30-22: 00 (LO 21:00) [6th floor] 11: 30-15: 30 (LO14: 30) 17: 00-22: 00 (LO21: 00) [Saturdays and Sundays] Celebration] [Whole building] 11: 00-22: 00 (LO 21:00)

Credit Card

Yes (VISA, MASTER, JCB, AMEX, Diners)

Parking Area

Yes (coin parking is available nearby)

Smoking

Separate smoking (restaurant seats are completely non-smoking, private rooms can be smoked or non-smoking)

Reserve

Yes

Service

6F Dinner time only 10% service charge

Average Usage

2,000-3,000 yen

Private Room

Yes

Total number of seats

500 seats

Pet

Impossible

Take-out

Nothing

Children's Menu

Nothing

Drink

With alcohol Non-alcoholic

Course Meal

Yes (3,000-5,000 yen)

Reserved

Impossible
Map