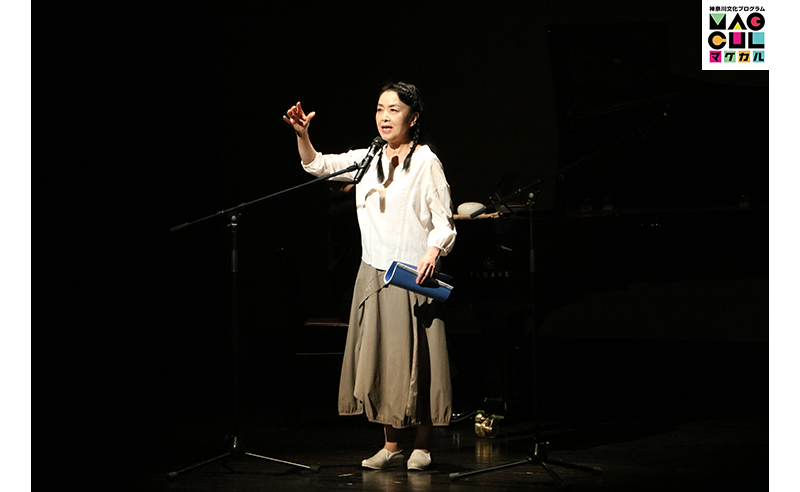 Holding a reading play of the 5 major Lako starring in the new multipurpose space Kosha 33
(TOP image) Five Ladders
On May 29, 1945, there was a massive air raid against the central area of ​​Yokohama by the US military. It is said that an attack by an incendiary bomb has caused about 8,000 to 10,000 deaths. Based on the true story of people who experienced this "Yokohama Great Air Raid", a new reading play was born. This performance will be held for the purpose of becoming an opportunity to deeply think about war and peace for many people through this work, speaking to the future the history which actually occurred in our town, we should never forget. Utilizing the location of "Kosha 33" opened in April, facing the Japanese main street "a place where many people gather", Yokohama Yumeza's vision, "Creating a city where everyone can easily feel theater" We will also develop it as part of efforts towards "
– ー ー 5 大 大子 child
Yokohama Yume Special performance
Reading play "turn over the skirt"
Giant Ladakura
[Date and time] May 29 (Tue) 18: 00 ~
[Venue] Kosha 33 Studio (Kanagawa Prefecture Housing Corporation 1F)
[Cast] Five Great Lakes, Matsui Engineer, Haruka Ito
[Work] Abe Yukari
[Piano] Abe tomorrow look
[Approach · Directing] Matsui Engineering
[Price] Free
[TEL] 045 – 661 – 0623 (Yokohama Yumeza secretariat)
[URL] https://www.yumeza.com/
※ For venues & maps, please click here .
"What is Yokohama Yumeza"
Focusing on the chairperson of the five major ladies, "Let's send theater from Yokohama!" 19It was established in 1999. Yokohama Yumeza is a new type of theater group that can be said to be a "Yokohama style" that was born in cooperation with professional theater people, citizens, companies, and administration. Specifically, we planned and produced mainly "Yokohama Yumezaki Executive Committee composed mainly of the five big ladders", supported the support of various citizen volunteers such as Yokohama Yumesha Club (enterprises), administration, students and housewives I got a request to act as a professional actor, and every performance has come. The number of audiences increased as more times went on, and attracted attention from all over the country. This year marks the 18 th year since the beginning of the flag, I continue to dream a theater from Kanagawa to the world.